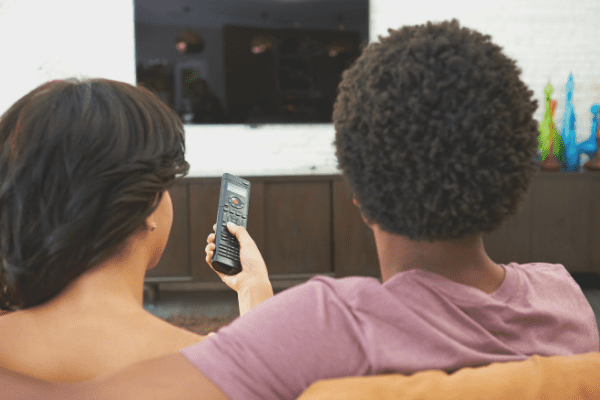 The stretch from Fall to Christmas is NOT all sugar cookies, pumpkin spice, and everything nice, am I right? For many families, it's a chaotic mess of fall sports' practices, weekends of football games, scambling for Halloween costumes, balancing family celebrations, and creating the best memories (and pictures) for our kiddos (and us) to look back on and smile. In the mix of all that, how in the world do you make time for your significant other? The priorities and deadlines seem to pile up as you desperately reach for each other. Often times, it seems, the only conversations you can squeeze in with your other half is fragmented between getting children out the door in the morning and squished in after children go to bed, but also before you each get some chores caught up around the house and catch some zzz's yourself. Can I get an AMEN?
Although it might seem like the norm, that doesn't mean that it is okay. Not for you. Not for anyone else in your family. It's important, no matter what time of year, to make time for you and your favorite human. I know what you are thinking;
How am I supposed to make time for a date night, let alone find and pay for a sitter when the calendar is already so darn full?
You don't! Instead, schedule in time for you and your partner at home! It sounds crazy, I know. But trust me! With a little bit of effort and balance, it works. Making time for each other that doesn't mean flipping on Netflix and dozing off together on the couch, though, as nice as that might be. Cozy? Sure! But that's not really making time for each other. You are still missing out on meaningful conversations and intimate laughs, two vital ingredients in the happiness pie that is marriage. Take a moment and think back to how things used to be…pre-kids (gasp!). The conversations were endless; the inside jokes pilled up weekly. Taking a trip to Target or out to eat didn't require bags upon bags and twenty minutes to just get shoes on. Those were not the better days, just the easier days.
Most weekends, usually Saturday, but sometimes Friday, my hubby and I work to have a date night in after the kiddos finally fall asleep. That time is reserved for us and usually, some throwback 90s jams on Sirius XM. We've gotten in the habit of taking out the cribbage board or just a deck of cards for some Rummy. These games allow us both to exercise our competitive spirit but also catch up with each other, check-in with each other without interruptions. The phones get set aside, and it is our time, just us. We equally talk about what's coming up for us as well as reminisce over some of our favorite memories. If cards aren't keeping our attention on a particular night, then we switch to video games we haven't played in what feels like decades that allow for us to equally trash talk and converse about things other than our children. That time to just be us is necessary. It's as important to find time to refuel us as it is for us to keep the gas tanks full on the family vehicles. We won't be able to get anywhere if we aren't taking the time to keep our relationship full and happy. It doesn't need to take much planning or any money, really, but the effects of making time for us in the throws of the busiest time of year ensures that what started it all doesn't get lost and is still made a priority. So here's to making time for us! Hold up that Hydroflask, sippy cup, or mug of coffee, and let's toast in agreement to making time with our favorite people a priority as the months ahead get busy; after all, we wouldn't be mothers without them! Cheers!