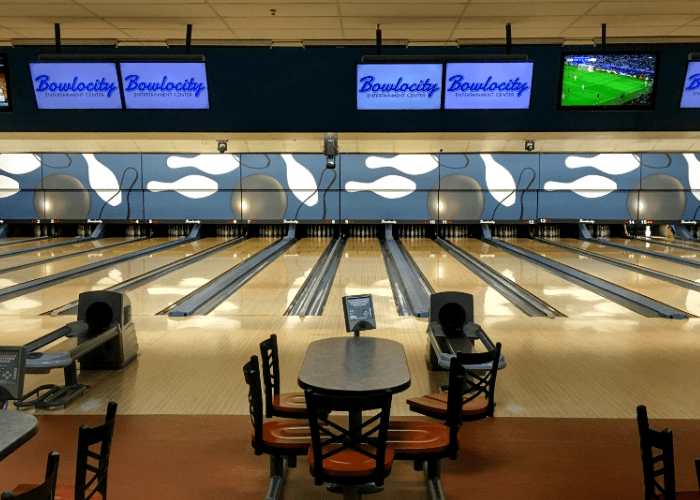 Summer is finally here! While we love soaking in the warm weather, sunshine, and everything else outdoors during this short season, it's great to have rainy-day contingency plans.
All summer long, from May until Labor Day, kids ages 2- 15 can bowl 2 games free each day, at Bowlocity and Colonial Lanes— *shoe rental not included*. Kids Bowl Free is a national program, with participating bowling lanes all over the country. Heading up North to the lakes or to another state on vacation? Check the site to see if there is a participating location nearby.
Bowling is a great way for kids to work on their eye-hand coordination, spatial awareness, counting skills, and use their muscles to roll the heavy ball. Have young kids? Ask the lane employees to put the bumpers up. It's a game the whole family can enjoy together, is inexpensive (especially with this awesome summer deal), with fun to spare!
To take advantage of this great deal, register here. Choose the participating bowling location, and fill out the linked form for each child. Then all there is left to do is get your bowling shoes on, and throw a strike!