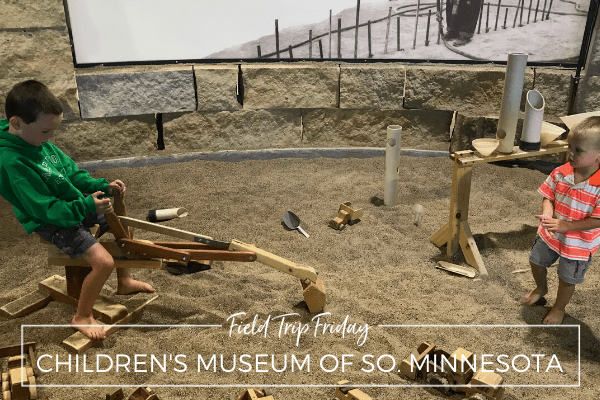 Last updated June 2023
My family (Charlie 5, William 2.5, and Lucy 6 months) is always looking for fun, engaging places to visit. A few years ago, we stumbled upon the Children's Museum of Southern Minnesota in Mankato. It was love at first sight. In fact, I bought a membership to the museum. You know you've found a gem of a place when you buy a membership to a children's museum that's about 1.5 hours from home. It was THAT good. We're going on year 2 of having a membership, and I'm so excited to share a bit about this great place. I didn't capture pictures of all of the exhibits on this visit, so you'll just have to take a little trip to check it out yourself! For $12 per person age 1 and up, it is well worth the drive!
Without fail, our first stop when we arrive at the museum is the huge construction zone, the Coughlan Quarry. There is a giant sandbox full of great toys. There are also places to crawl and explore as well as a big conveyor belt system to move giant blocks around the area. Don't forget to grab your helmet and safety vest for a true construction experience.
We could spend all day at the Mayo Clinic Tree of Forts Climber. It has suspension bridges, tunnels, slides and so much more. It's so tall, it even goes through the roof! A little fun fact- my hubby enjoys going to the top just as much as our boys…
The Grow It Gallery is the largest exhibit at the museum. You can pick fruit and veggies, use the wheelbarrow to deliver them to the market, then buy from the market and make some delicious foods. When our middle boy was just learning to walk, this was his favorite place to be. He would carry those veggies back and forth!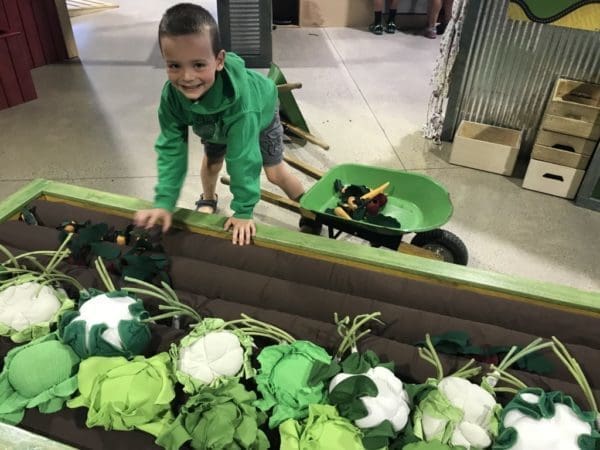 Do you have kiddos that like to entertain? This adorable stage stocked full of costumes will be perfect for them!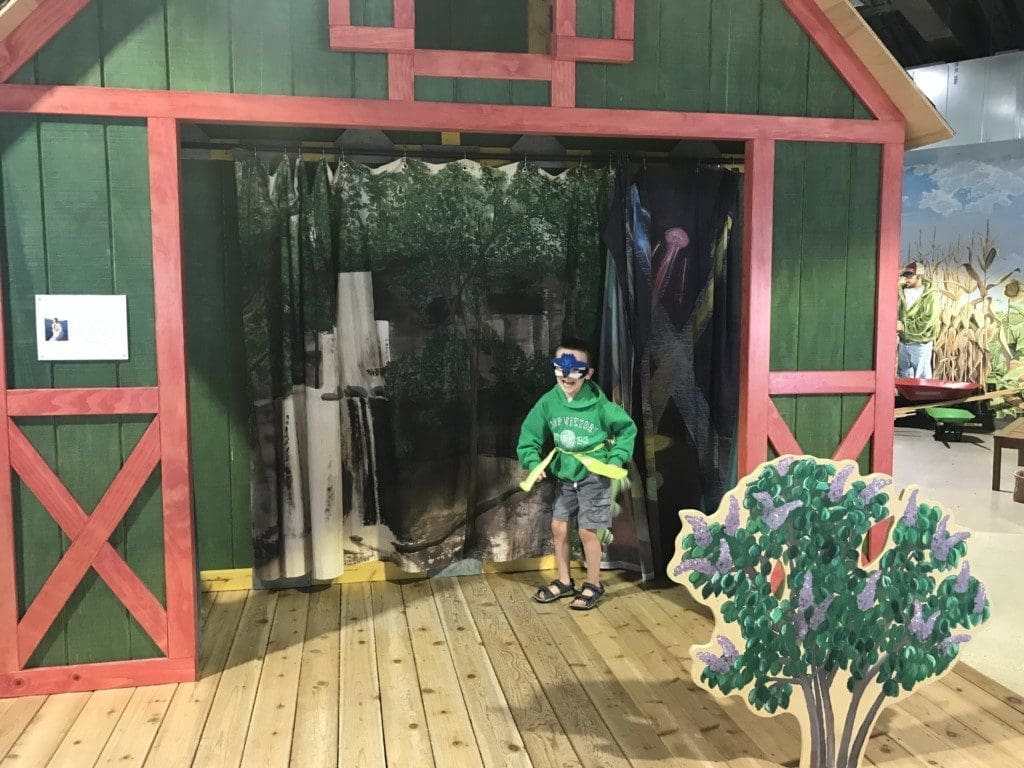 There's a great science exploration area that changes out frequently. When we visited, we learned all about monarch butterflies.
The best part of the museum, when you have little ones, is this toddler/baby area! There is a fence around it so only littles can get in with an adult. There are quiet areas where babies can stretch out, comfortable seating where you can feed a baby, sensory experiences for your youngest ones, and quiet pretend play toys.
As I said at the beginning, we didn't hit all the exhibits this day–so you'll just have to visit to see what other surprises await you!