This post is sponsored by Rochester Mazda, a Rochester Motor Cars Dealership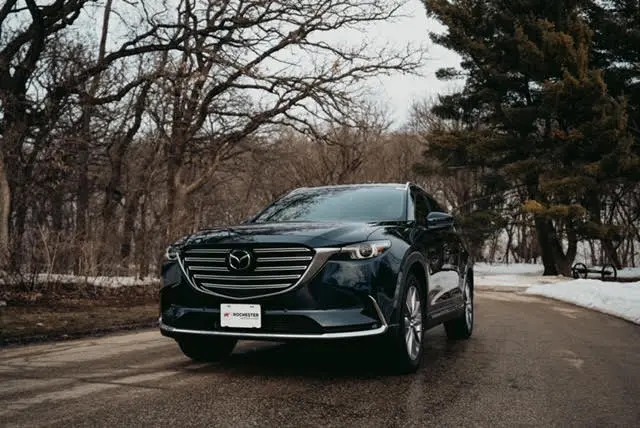 Bitter cold, ice, and snow, oh my! Winter driving safety is important; continue reading to learn why! With the changing season and daily temps dipping lower and lower, it can only mean one thing…a Minnesota winter is quickly approaching. Rest assured, Mother Nature will serve us a fair share of brutal winter weather in every form: bitter cold temperatures, layers of ice, and snow galore.
A frequent question Rochester Mom receives is, "It's my first winter in Minnesota. I'm nervous to drive…WHAT do I need to know?" Well, whether you're a first-time winter driver or a lifelong northerner, we have tips to ensure you stay safe on the road this winter.
The following are 3 key aspects we like to keep in mind when driving during the winter. (Read on to learn how you can WIN a remote start from Rochester Mazda!)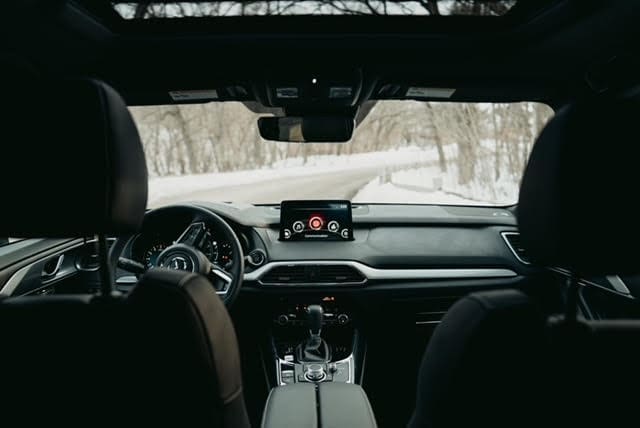 Respect the Weather
Winter driving is not like any other season. Unlike warmer weather, the cold affects surfaces and materials. For example, bitter cold can:
affect your car battery's effectiveness, in some cases up to 50%
freeze tires and keep them flat for up to the first mile of driving
thicken car fluids, putting pressure on the engine to work too hard
The best way to keep yourself and your passengers safe in the winter while driving is to make plans before you travel and be aware of the weather. Consider doing the following:
Make a plan and leave detailed directions to your destination with a trusted friend or family member. This can be helpful in case you are lost, stalled, or your car experiences difficulties in a storm or bitter temps. Especially if your car battery were to die and you have no way to charge your phone.
Check the weather forecast before you leave and be prepared for all road conditions you might face. Dress appropriately for the weather you will be in.
Always remove all ice, frost, and snow from your car's windows, windshield, back window, and side mirrors before driving.
Prepare Your Car 
The following list includes helpful recommendations to prepare your car for winter driving:
Keep your car's gas tank at least half full.
Store at least two fleece blankets in your car
Always keep extra hats, mittens, scarves, and blankets in a basket in your car during the winter.
Pack a Winter Car Safety Kit. We suggest including the following:

battery booster cables
ice scraper
reflective roadside visibility triangles or cones
yellow reflective safety vest
an LED flashlight (and extra batteries)
a colorful strip of fabric to tie onto your car's antenna
a basic first aid kit
extra car cell phone charger
water and long-lasting snacks (trail mix, granola, protein bars, etc.)
whistle
plastic garbage bag
small knife
waterproof matches
portable shovel
sand or kitty litter

If at all possible, start your car up before driving it when the temps are sub-zero (*Note: do not let your car run in the garage to warm up, even with the garage door open. Fumes can build the level of carbon monoxide to lethal concentrations quickly, sometimes in just a few minutes). Not only does warming up the car provide comfort, but it allows your car to perform at its best before you start driving. Installing a remote start will make the process as easy as pushing a button. Staying warm inside the house and moving to a nice warm car is a cause we can really get behind!
Rochester Mazda, a Rochester Motor Cars Dealership is giving away a remote start!  To enter to win, tell us on the Facebook post comment section your best winter driving tip or something new you've learned about winter driving safety.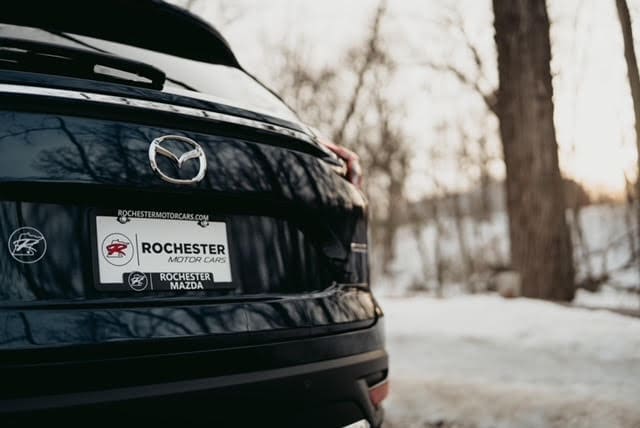 Be a Safe and Cautious Driver
Snowy and icy conditions necessitate an immediate change in driving habits. If you've grown up in Minnesota or lived here for quite some time, driving in the winter might be a bit like second nature. If you've recently moved here and it's your first winter, think of driving in snow as similar to driving in a hard thunderstorm or downpour.
Test the road conditions carefully when first starting out. Accelerate and brake carefully to determine slippery conditions.
Accelerate and brake slowly to maintain control of your vehicle. Doing either too quickly will cause wheels to spin or lose traction.
Allow extra space between you and the cars ahead of you. When it's snowy or icy, you want as much room as possible between you and the car in front of you, in case you need extra time to brake and stop.
Make turns slowly and gradually. Heavy traffic areas such as corners can become compacted with snow and ice, making for slippery turns. Do not brake around corners in icy conditions. Slow the car while it is going straight, to prevent sliding sideways around corners.
If the rear of your car begins to slide, turn in the direction of the skid. Keep in mind that as the car corrects you might have a second skid to deal with too, so be prepared.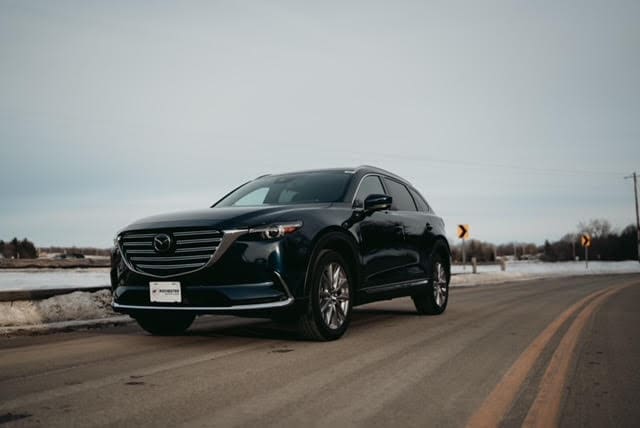 Keeping your Family Safe
Winter driving can be stressful, and yes…sometimes dangerous. Keeping our family safe is at the very top of our minds in any precarious winter driving situation. Being a cautious and aware driver is your best defense against any winter driving mishap. The next is driving a highly safety-rated vehicle.
When purchasing a new vehicle, safety is often at the very top of the list when researching the right car for your family. And while safety is certainly very top of mind, driving a vehicle that is stylish and comfortable is also near the top of many lists.
Rochester Mazda, a Rochester Motor Cars Dealership is proud to present the Mazda CX-9: the super safe and super stylish choice for busy families on the go. 
If you are looking for safety AND reliability, the 2021 and 2022 Mazda CX-9 3-row mid-size crossover SUV is your absolute best bet.  Here's why: In 2022 the CX-9 earned a Top Safety Pick Plus award from Insurance Institute for Highway Safety (IIHS).
While the entire list of safety and security features is truly impressive, below we've picked out our favorite features. There is nothing more settling than peace of mind and keeping your family safe while on the road.
Standard Safety Features in all CX-9s:
Roll Stability Control
Hill Launch Assist
Blind Spot Monitoring with Rear Cross-Traffic Alert
Lane-keep Assist
Lane Departure Warning System
Advanced Smart City Brake Support with Pedestrian Detection
Smart Brake Support with Collision Warning
Tire Pressure Monitoring System (TPMS)
LATCH 2nd-row seat child safety seat anchors & upper tether anchors
Child safety rear door locks
If that wasn't enough, the CX-9 is a great-looking car. The style and space of the vehicle, plus the beautiful interior really make it fun for parents to drive. We are loving the 2nd-row captain's chairs, the 6-seat configuration, and easy access to the 3rd row. This makes hauling gear, groceries, kids, or anything else a breeze.
Interior Features we love on the Mazda CX-9:
a 10″ plus display for the infotainment system
a power-operated rear lift-gate
power-adjustable front seats
keyless entry with push-button start
2nd-row captain's chairs (a feature many want in a 3rd-row SUV!)
wireless smartphone charging pad
Looking for all that the Mazda CX-9 has to offer but don't need a 3rd row? The Mazda CX-5 provides many of the same features as the CX-9 AND is still a Top Pick Plus with the Insurance Institute of Highway Safety.
If you're interested in learning more or scheduling a test drive, please contact Rochester Mazda, a Rochester Motor Cars Dealership.