This post is sponsored by People's Food Co-op
I love a party. I love to go to parties, throw parties, and plan parties. Really, I just love any reason to celebrate.
One of the best parts of a party is the food (amiright?), and one of my favorite items to prepare for a party is a charcuterie board.  Two years ago, my husband and I hosted a holiday party in our home and I created my favorite charcuterie board ever. Here she is! *angels sing*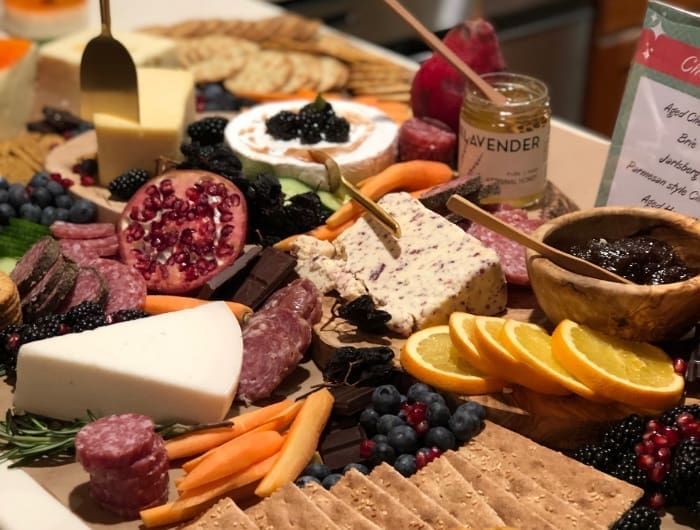 I'm happy that parties are making a comeback this year. But, in an effort to bring a bit of celebration back into our life, we started celebrating things like, Tuesday! A perfect cartwheel!  And, no junk in the mail day!
Not only are charcuterie boards our family's Christmas Eve tradition, but we also build one when we just want a reason to celebrate.  They are super easy, require zero prep, and there is something for everyone.  The best part?  They feel really special. You don't even need a board!  The display above?  It's laid out on brown craft paper.  You just throw it out when you're done.
It's easy to plan a board when you know the basics.  I have certain categories I choose from each time to make it easy!  Sometimes I use something from each category, other times I just choose three or four.
Long before they were a partner with Rochester Mom, I've always gotten the ingredients  I always got my supplies from People's Food Co-op. Now, it is second nature to pop in and get what I need, but I also love exploring new favorites too.
Below are my favorite things from People's Food Co-op to build a special charcuterie board worthy of a special holiday dinner or, you know, a Tuesday.
---
Fresh Fruit
I get almost all of my fresh fruit at People's Food Co-op.  Their prices are often the best in town and the freshness and quality are amazing.  I also love that they frequent sales so I know that I can rotate in family favorites.  The fruit I love to get to make a charcuterie board special are blackberries (this container was $2.50!), blackberries ($3!), oranges, and pears.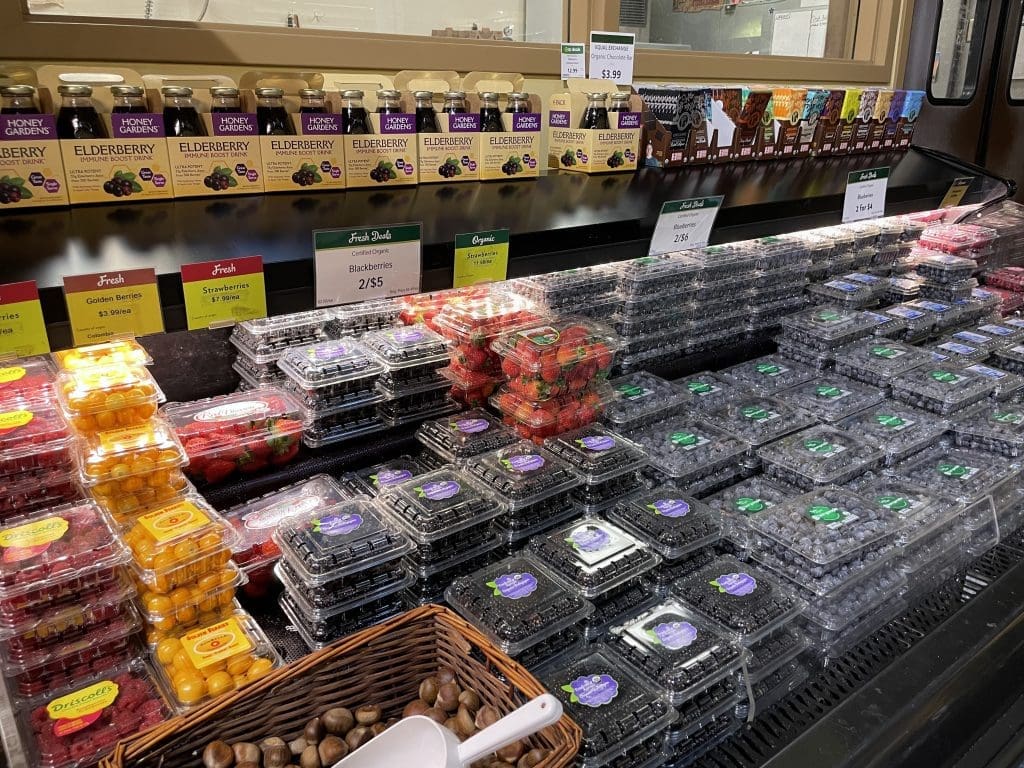 Dips and Spreads
The variety of dips and spreads at People's Food Co-op is amazing.  I have discovered so many new brands from their selection.  And that pertains to all grocery departments! People's Food Co-op is always up on the latest food trends.  I like to put hummus or some other type of yogurt dip on a snack board for crackers and vegetables! One of my favorites is Hope Hummus, Thai Coconut Curry.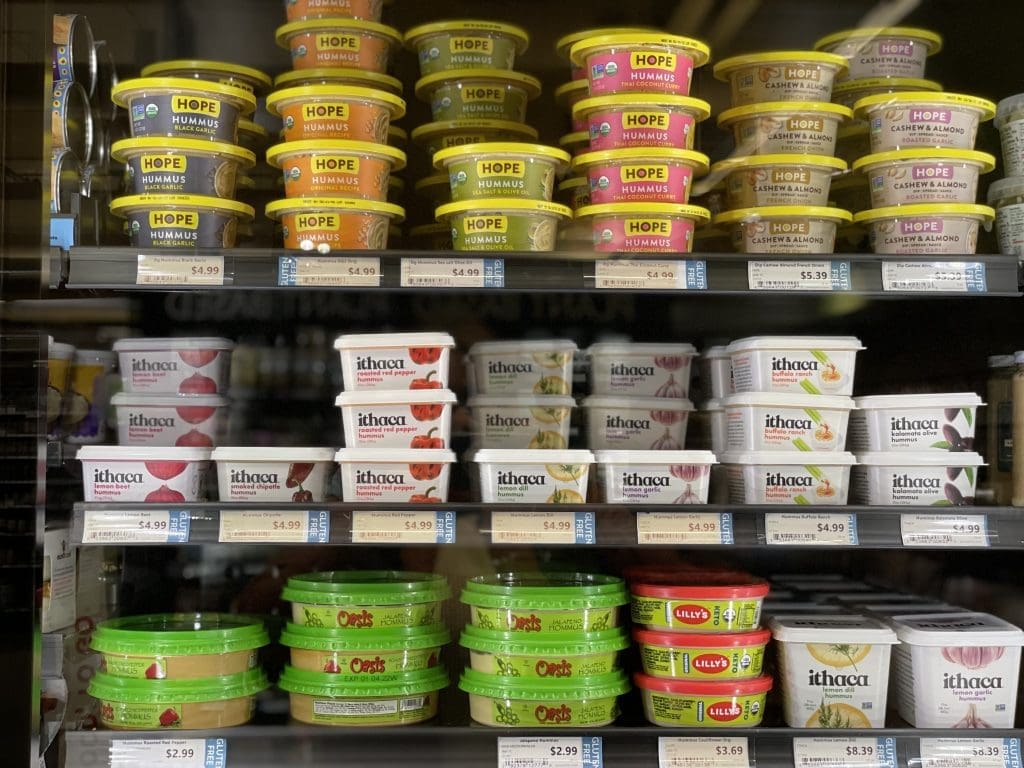 Herbs
Tell me this hasn't happened to you…you just need some fresh herbs for a recipe and you get to the store and either 1) they are all icky looking and *not* fresh or 2) they cost 5.99 for like a sprig of herb.  Fresh herbs at People's Food Co-op are $2.99.  And they are always fresh.  I never have to go digging for one that looks like it hasn't sat there for days. I like to use fresh rosemary to decorate a board.  Bonus: chop it all up when you are done and store it in the freezer for when you make chicken noodle soup!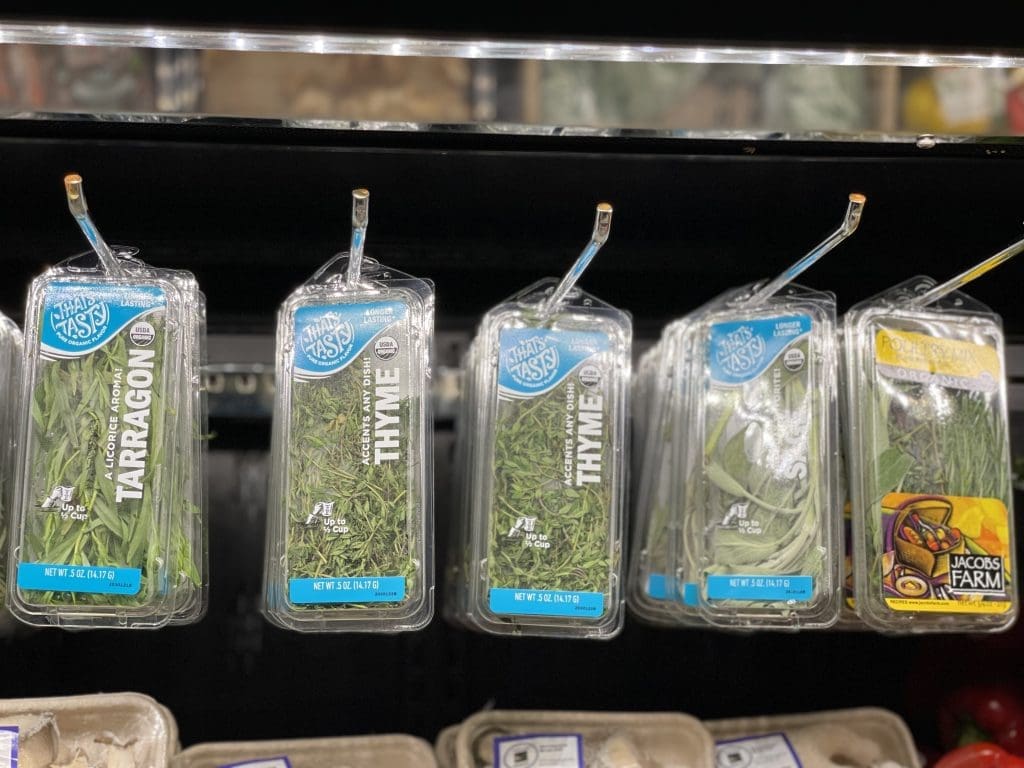 Bulk
I live the bulk bin life.  Buying from the bulk section at People's Food Co-op is easy, economical, and efficient.  I LOVE that I can only buy what I need.  Say you need pecans, but you only want half a cup or so.  Instead of buying a huge bag for a lot of money, you can buy just what you need for a lot less.  I just purchased pecans for $8.99/lb on sale!
Bulk items I like to buy for my boards include specialty nuts (curry cashews!), chocolates, and spices. I buy cinnamon sticks at the beginning of the holidays to use in mulled wine, cider, or just to decorate a hot chocolate!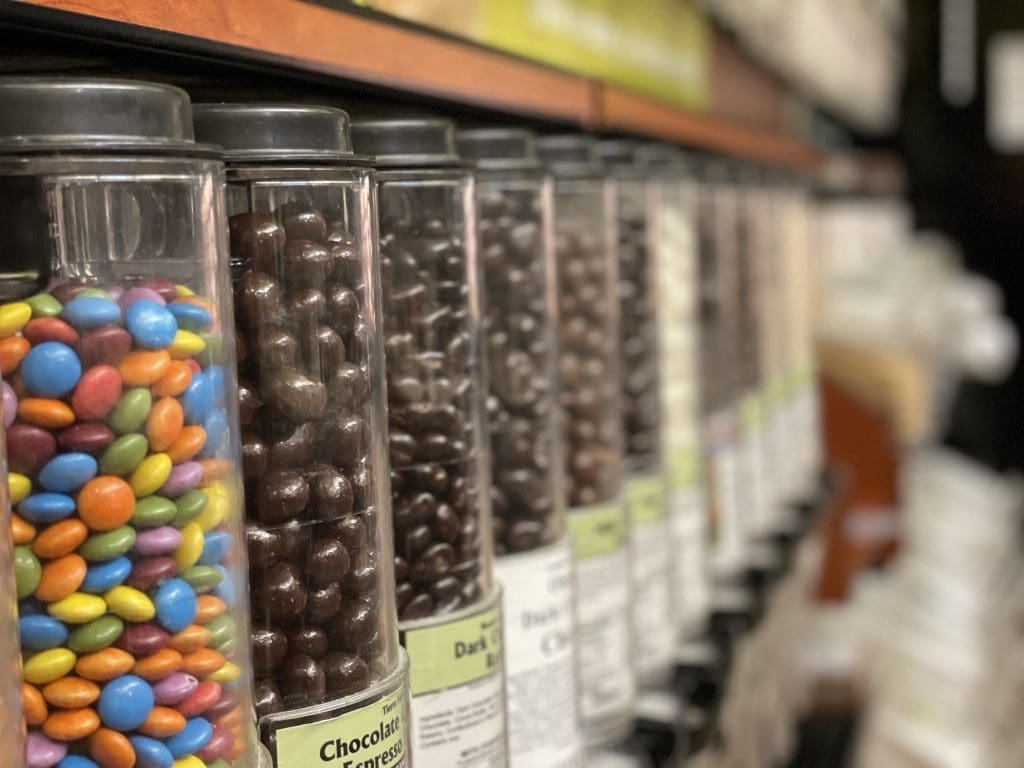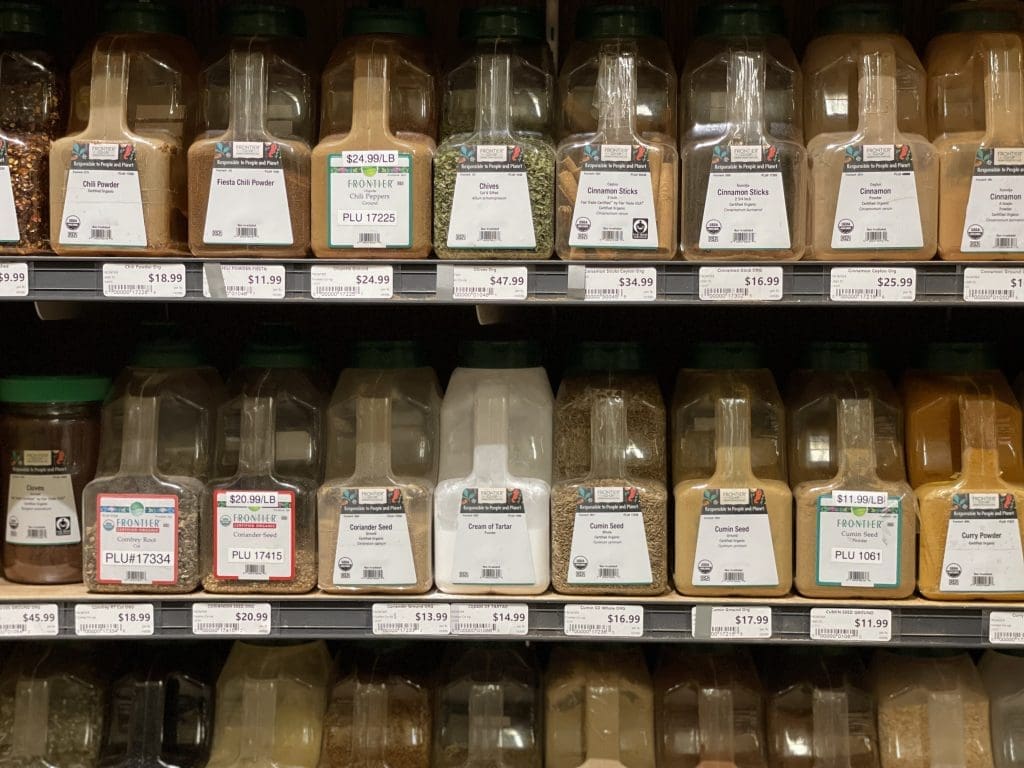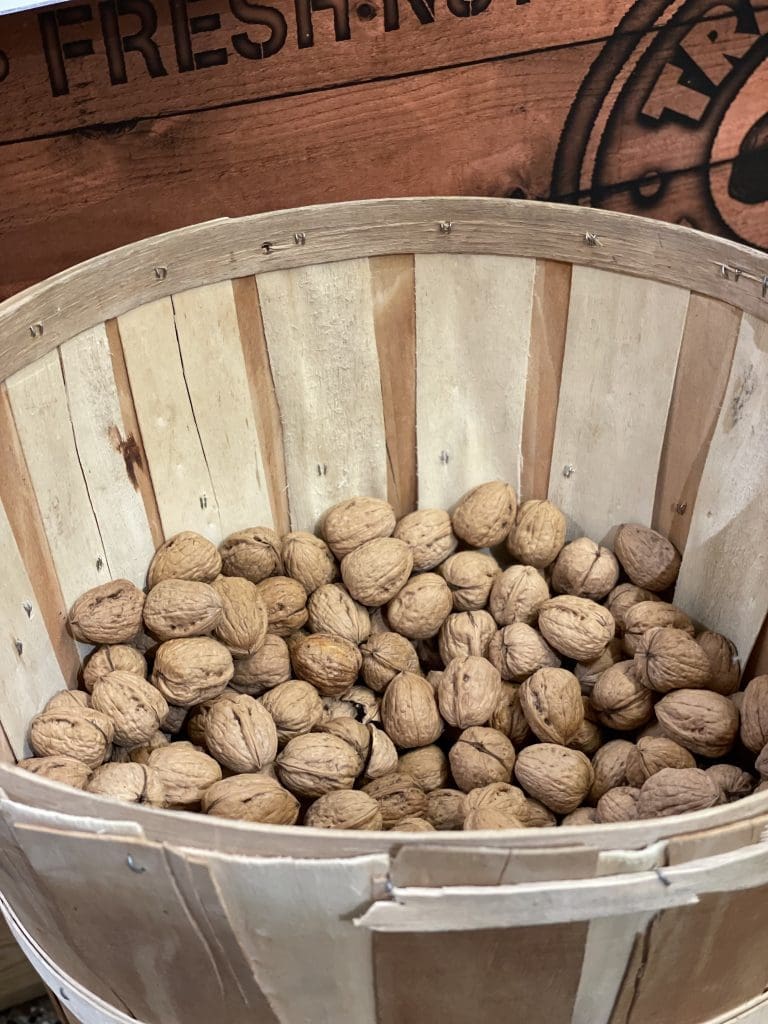 Dried Fruit
When arranged on a charcuterie board, dried fruit adds great texture, variety and some sweetness to cut some of the richer items available.  People's Food Co-op has a great variety of dried fruit in their bulk section.  I like dried Turkish figs, apricots, and cherries!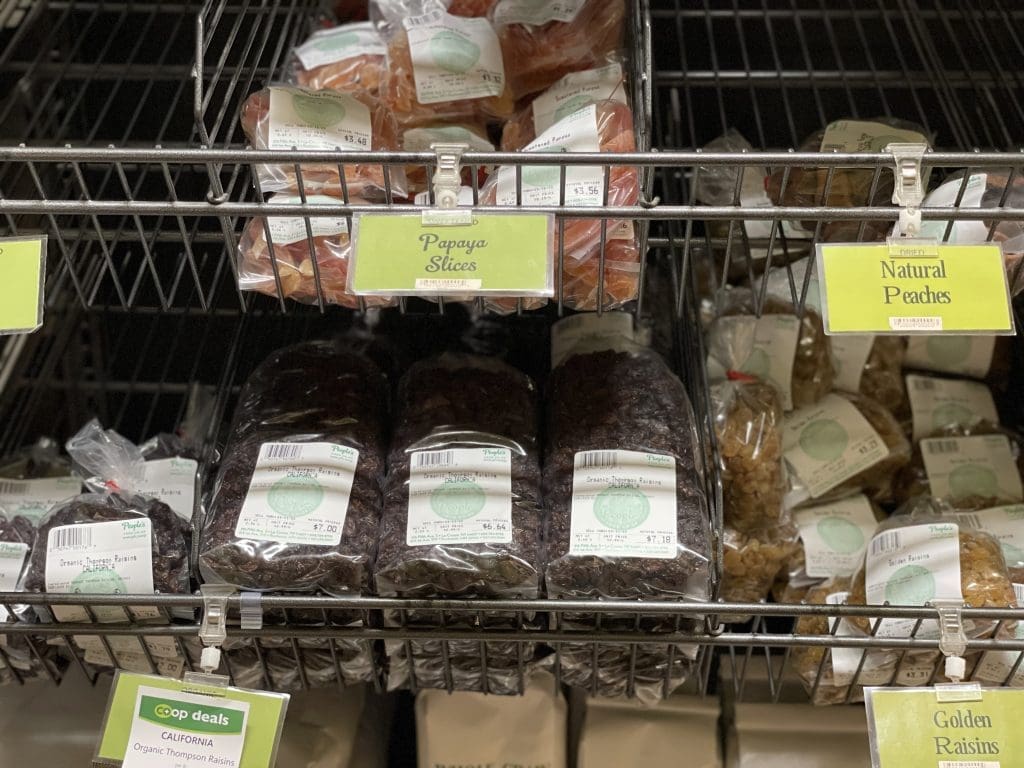 Cheese
Some may say cheese is the star of the show on a charcuterie board.  Do you agree?  I will take cheese in any form and in all quantities.  People's Food Co-op has an amazing selection of cheese to choose from and they are great at giving recommendations.  I also love that you can get local cheeses such as Cannonbelles and Caves of Faribault.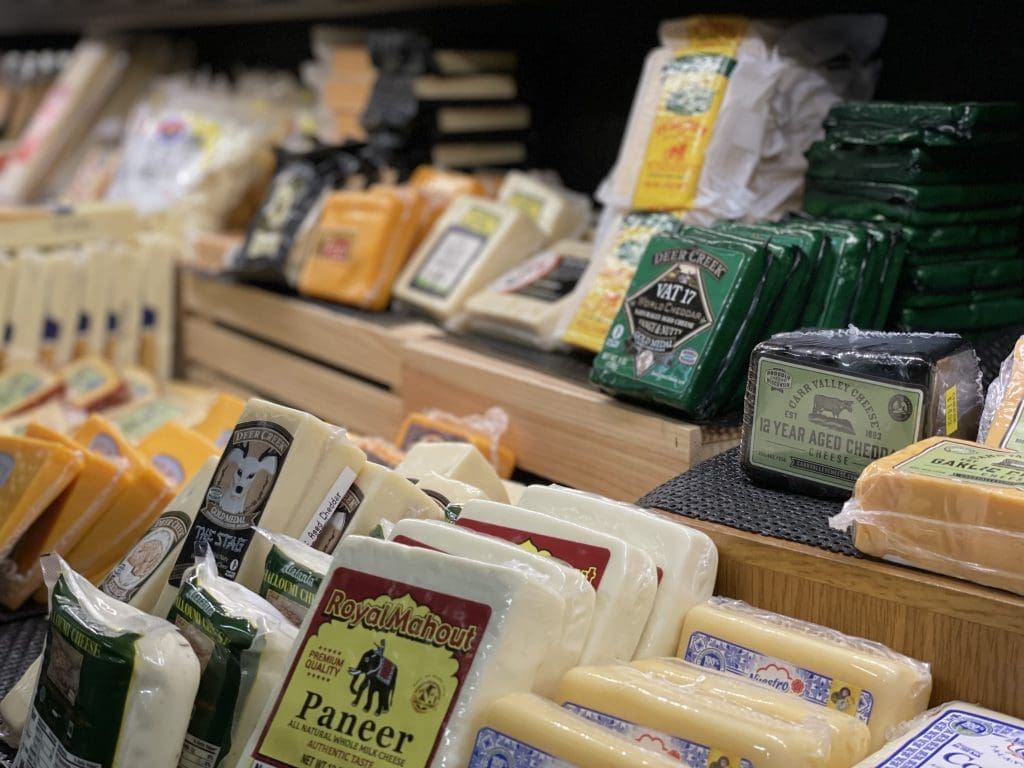 When planning out a board, it's great to have three different cheeses: 1) aged or firm cheese such as aged cheddar, manchego, or gruyère, 2) semi-soft cheese like brie, fresh mozzarella, camembert, or goat cheese, and 3) blue cheese like stilton or gorgonzola.  If you don't like blue cheese try something crumbly like feta or smoked like gouda.  You can find all of these amazing varieties at People's Food Co-op.  I love experimenting to find new favorites!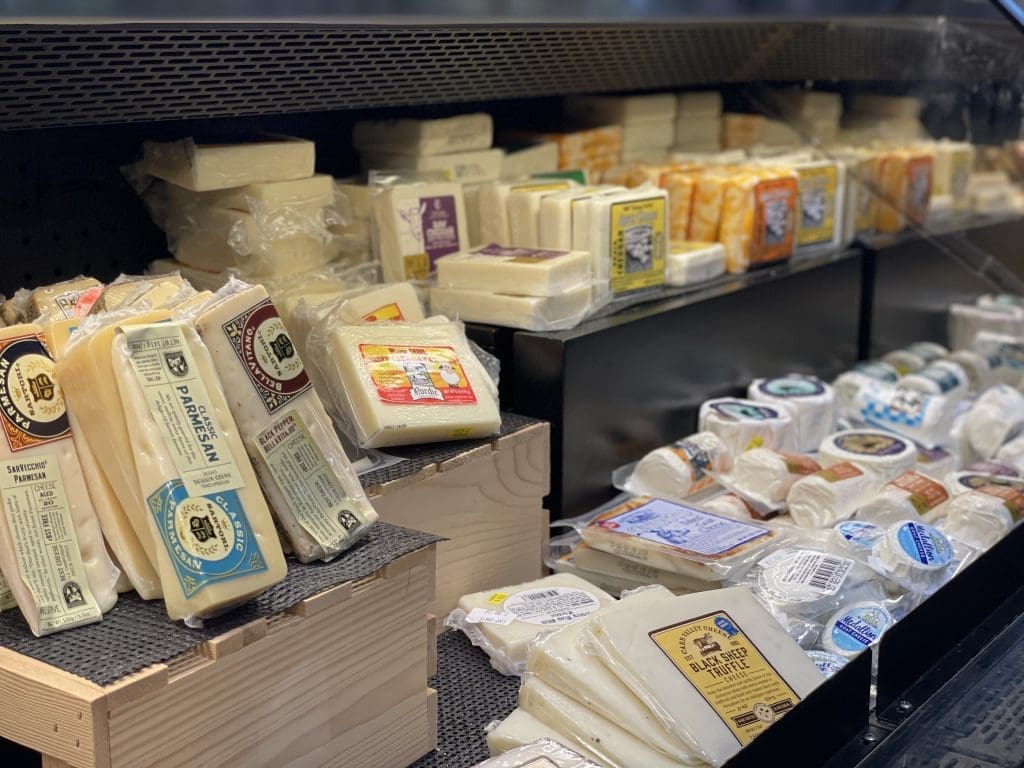 Chocolate
Adding chocolate to a board ups the wow factor and makes a charcuterie board dinner that much more special.  Hands down, People's Food Co-op has the best selection of specialty chocolate brands in town.  Chuao, Theo, Equal Exchange, Chocolove, and Lily's are just a few of the brands they carry.  Here's a pro tip: some variety of chocolate is always on sale.  I just picked up a salted almond butter chocolate bar and an orange peel dark chocolate bar for our Christmas Eve boards.  I just break the bar up along the lines and scatter it around the board!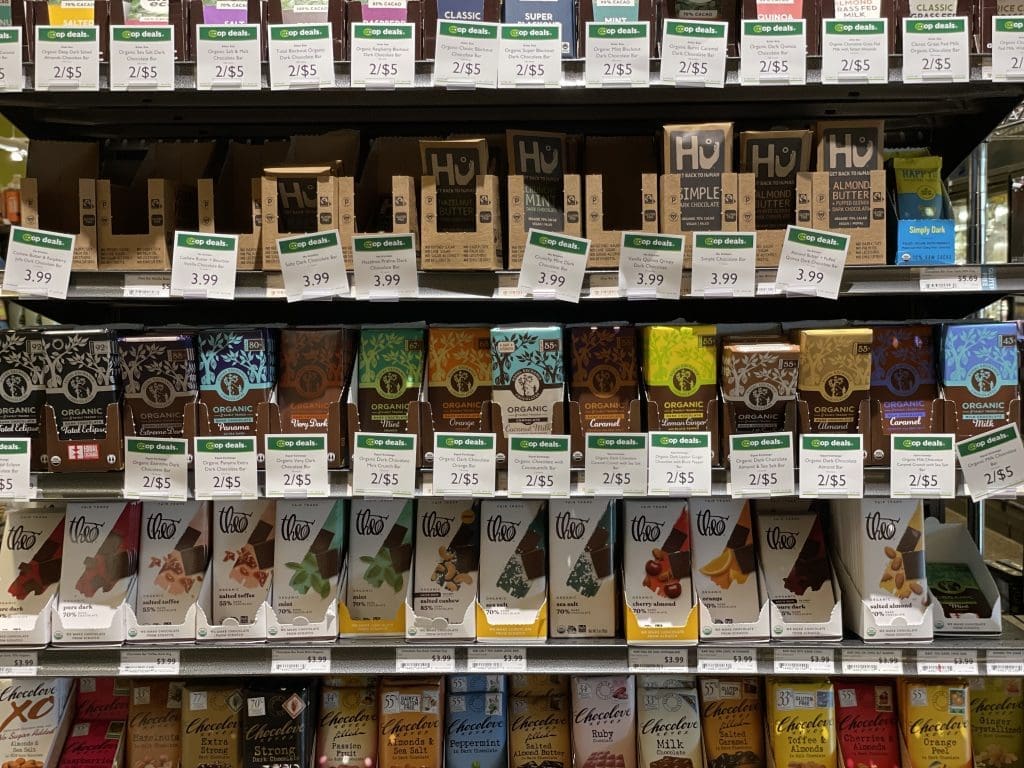 Something Unexpected
I always like to add something unexpected to the boards I create.  It really drives home the wow factor and makes it that much more fun.  Examples of Something Unexpected are red pear halves, golden berries, chestnuts, or my favorite pomegranate seeds with a whole pomegranate broken in half like in the picture above!  Golden berries are always a hit because not many people have tried them.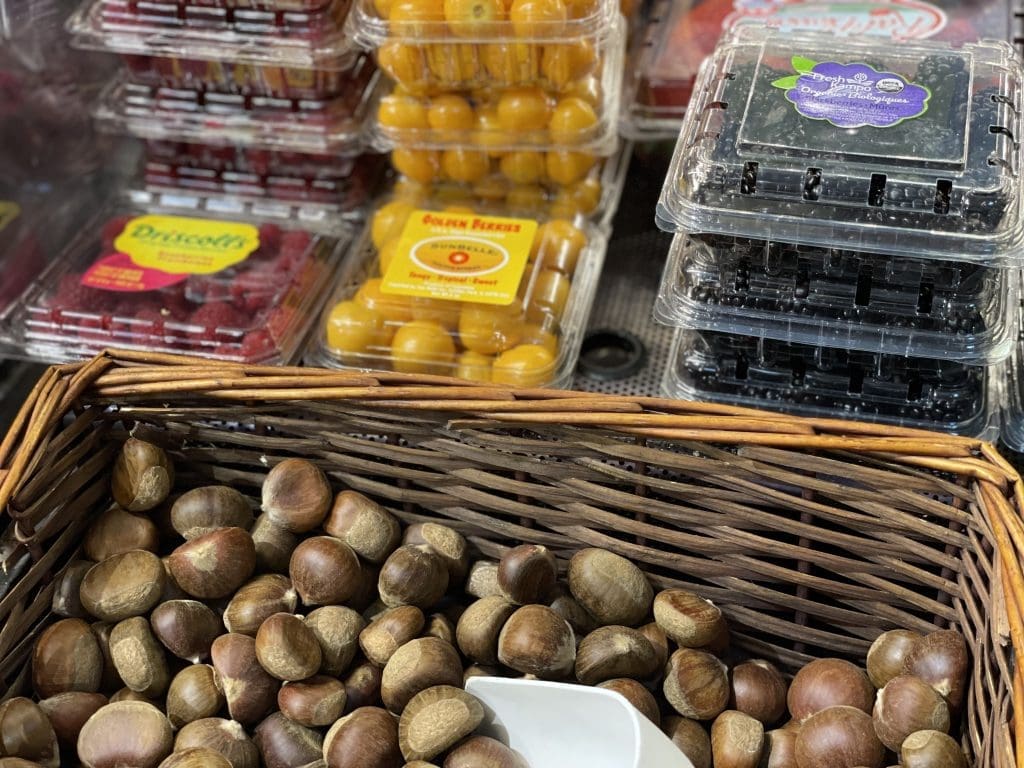 Charcuterie
Remember when I said some people think cheese is the star of the show?  Others would beg to differ with, you guessed it, charcuterie. Charcuterie is a French term for the culinary art devoted to prepared meat products, such as bacon, ham, sausage, etc primarily made from pork.  Although one could argue that the term charcuterie has become a bit like Band-Aid or Kleenex… it's used to describe a board with a lot of snack stuff on it.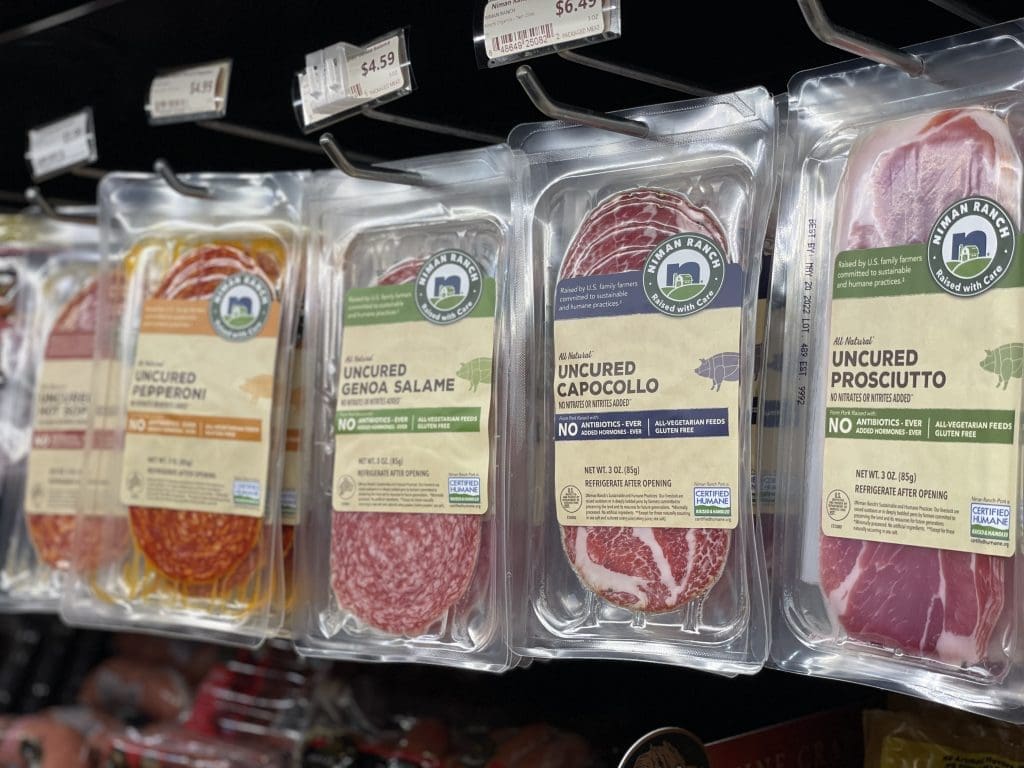 I like to put a variety of different meats on the tray but I'm really not super fussy.  Hard Salami from the deli counter, pepperoni, and turkey snack sticks are always a huge hit.  If you want to be a tiny bit fancier, pick up some Genoa Salami, Prosciutto, or Cappocollo.  I love the selection at People's Food Co-op because the packages are not huge and therefore not expensive like some other options can be. I will often time choose one fancier cut of charcuterie and use things I have on hand at home like deli turkey or even shredded rotisserie chicken.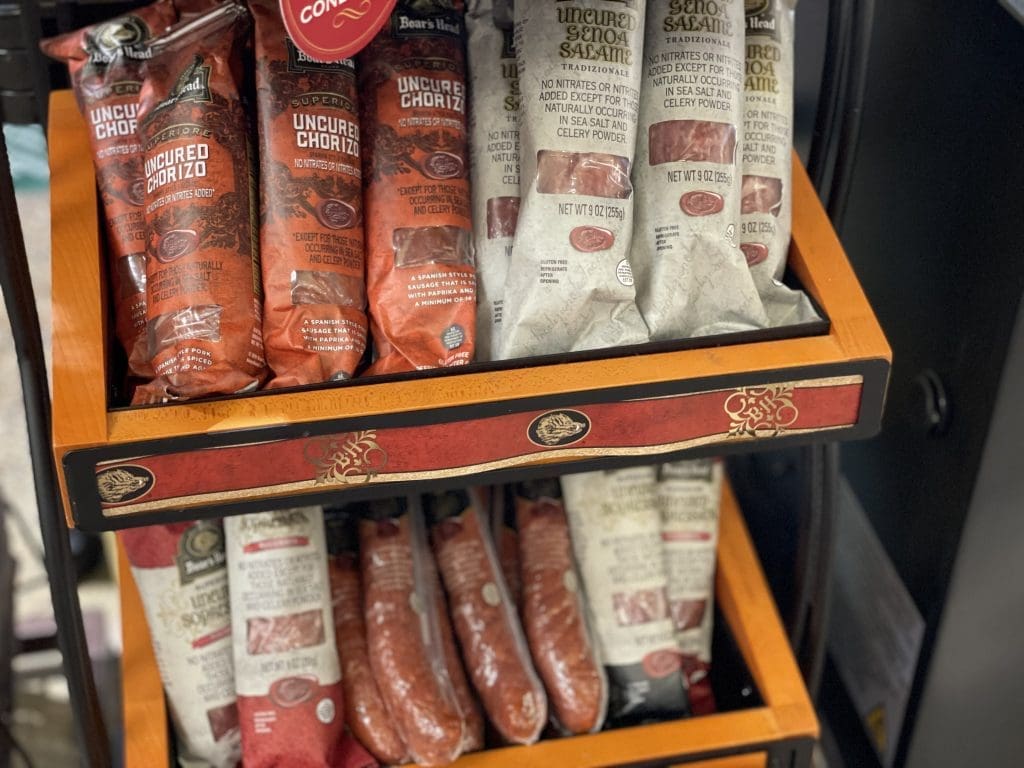 The Special Thing
Occasionally, I will really want to make a board amazing (like for our upcoming Christmas Eve).  To do this, I always get one Special Thing.  An item that sends the whole board over the top.  It could be a fruit spread or special honey.  I also love to get Marcona almonds…they are buttery, salty, and so indulgent.  Other times, I will add artisan crackers for a special touch.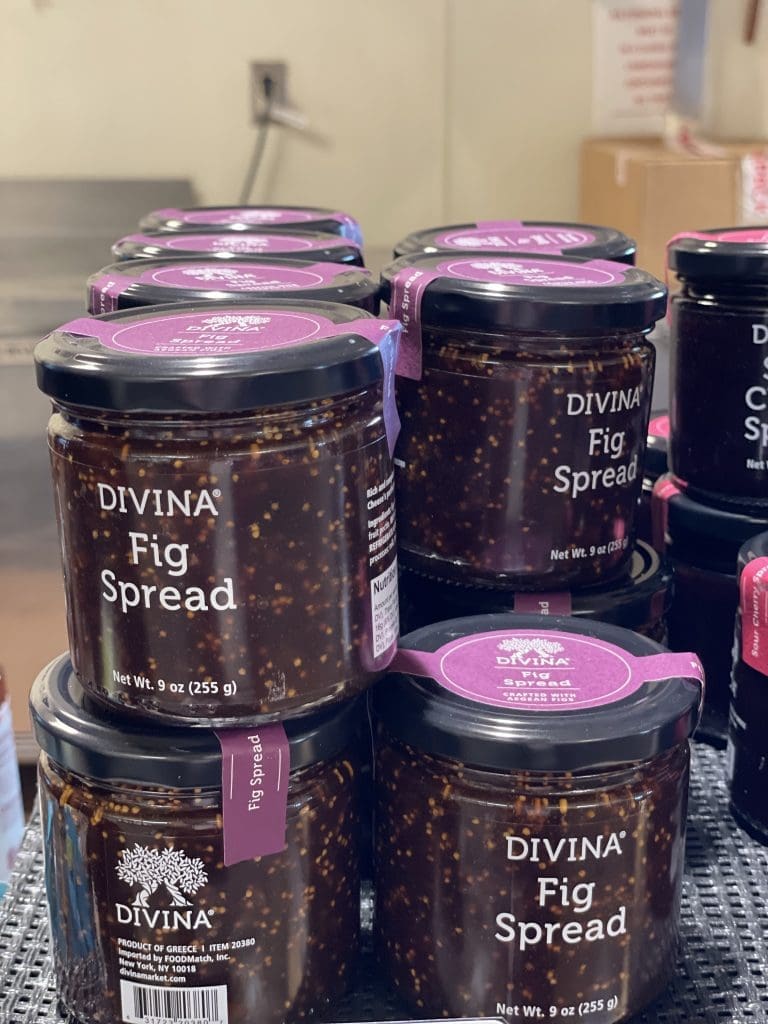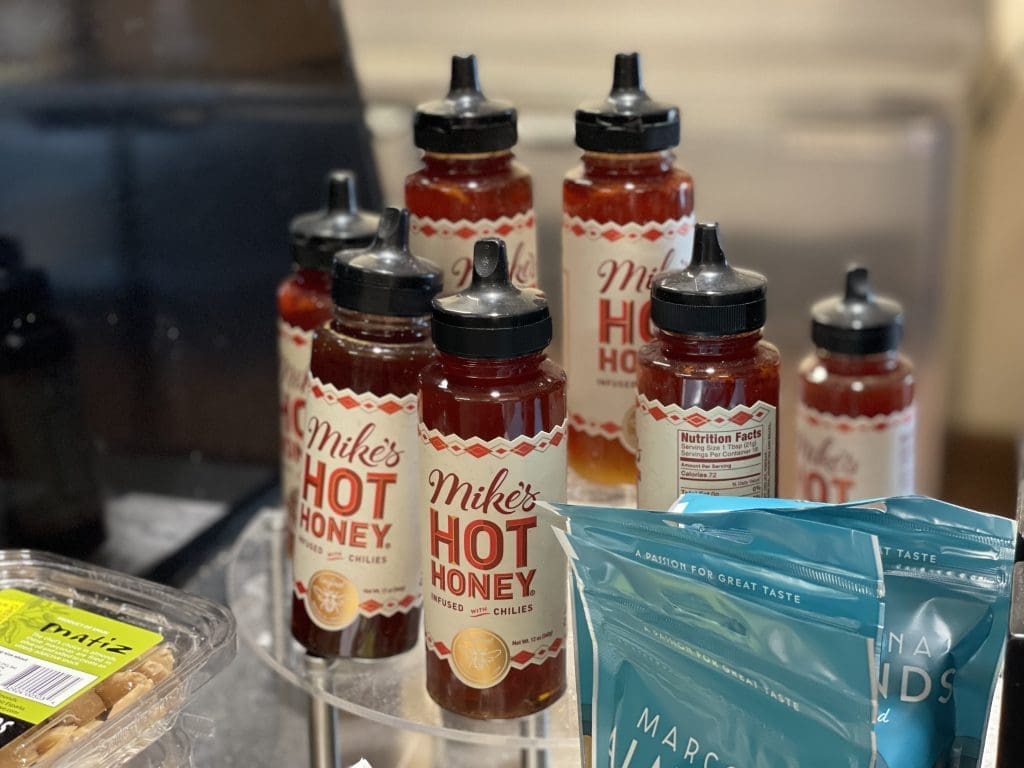 Add-on Category
Crackers, Breads, Chips. Not the star of the show on the charcuterie boards I like to build because let's be honest…they are simply the vehicle to deliver all of the other goodness displayed on your board.  I will often times keep it simple with pretzel slims, a sliced baguette, and my very favorite, Ritz Crackers!
---
Building Your Board
Once you've gathered all of your items, building it is easy. Keep in mind the following words: clumping, stacking, fanning, and sprinkling.  Pick an item and a verb and before you know it, voilà. Enjoy!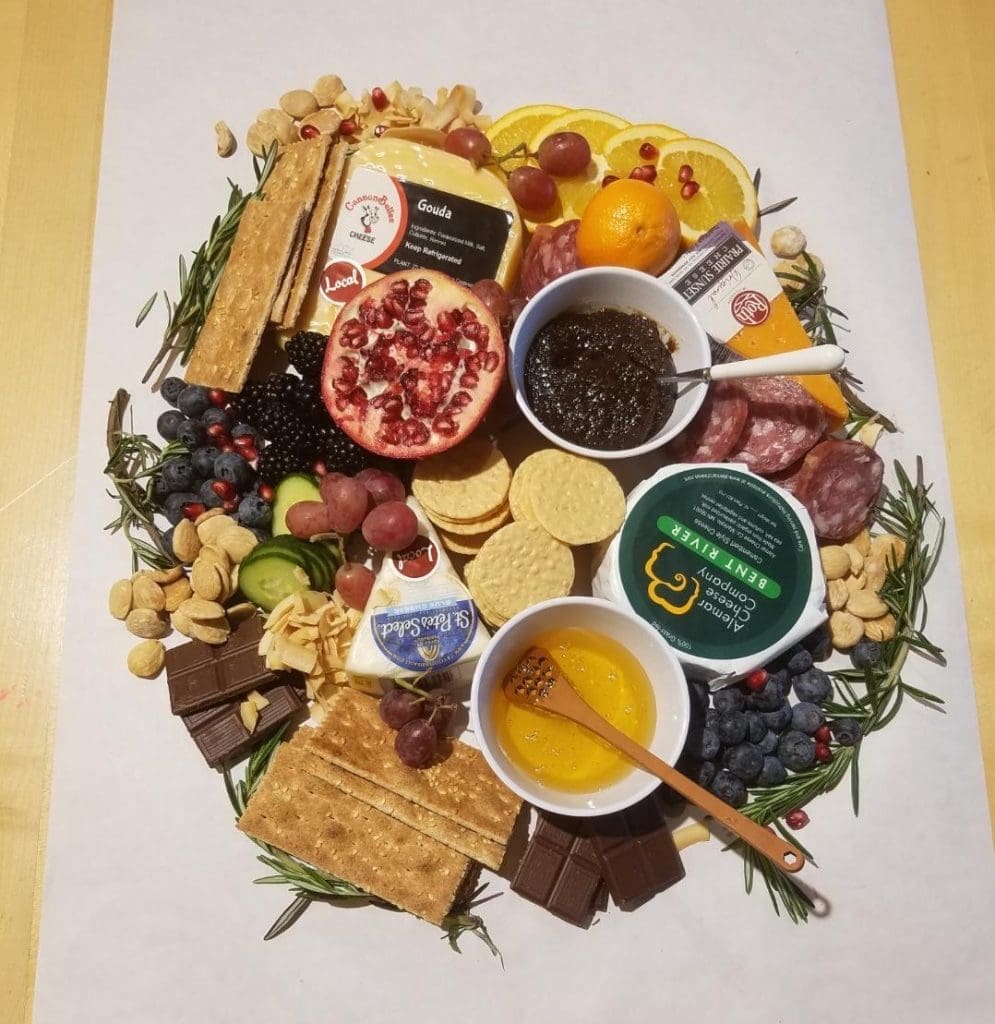 ---
Both boards pictured in this post were made entirely with items sourced at People's Food Co-op.  Every item mentioned in this post is also from People's Food Co-op.  If you haven't been, I encourage you to stop in.  You do not need to be a member to shop!