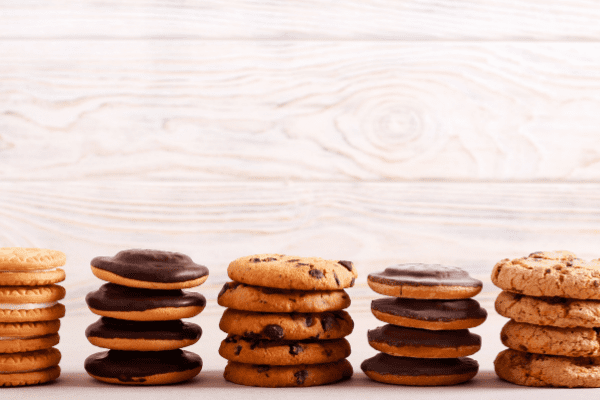 One of the best times of the year has come again: Girl Scout Cookie time! I don't know what I get more excited for, spring or Girl Scout Cookies. The sweetness of the Caramel DeLites, the mint explosion of a Thin Mint, or the crunchy Peanut Butter Patties is what soothes my cold, winter soul. This year, I contacted some local coffee shops in town to hear their favorite pairings of the delectable cookie delights with their delicious brews. Here are some great coffee and Girl Scout Cookie pairings from two local favorites.
Abe Sauer, the owner of Old Abe & Co got back to me with his favorite pairings. Old Abe is a vegan café in Rochester with both a brick-and-mortar location, and his famous tricycle coffee bar that Abe built himself! Did you know that there are vegan Girl Scout Cookies? It's true! Toast-Yay, Thin Mints, Lemonades, S'Mores, and Peanut Butter Patties (Tagalongs) are all vegan.
Abe recommends the new Toast-Yay with his Maple-Oat Classic Coffee with extra maple. "The classic tastes of French Toast cookie pair perfectly with the 100% natural maple syrup in the oat-milk dark coffee".
Café Steam is a local coffee house with three locations in Rochester (Broadway, Discovery Square, and in the downtown Hilton). They have provided three amazing pairings.
Thin Mints + The Guru Guru: a mint Irish Crème Latte with notes of vanilla, molasses, and topped with Angostura bitters.
Caramel DeLites + The Wilson: a Castaway-inspired latte made with coconut sweet cream, sweetened with palm sugar, and topped with whipped cream and toasted coconut.
Shortbread + Ethiopia Suke Quto Light Roast Coffee: a pulped natural process coffee with notes of citrus, chocolate, and raspberry.
Need to replenish your cookie stash? Click here for a link to find local Girl Scout Cookie locations near you!
For more fun with Girl Scout Cookie pairings, check out my post from last year, where a friend and I (pre-pandemic! sigh….) went to local wineries and breweries to find the best pairings with Girl Scout Cookies.