Growing up, I loved celebrating May Day. I would work on my baskets the week before May 1st, carefully coloring in and picking out the perfect treats. The idea is to leave a little basket of candy, flowers, and a small note on someone's porch anonymously.
I believe the full May Day basket tradition is to leave the basket on your sweetie's porch and run away…if they caught you, they needed to kiss you! Regardless, these sweet little baskets are a great way to get your kids involved in a fun activity and spread some cheer. This tradition is fun for all ages. Children and adults alike can make and drop baskets for their friends and loved ones!

Making Your Own May Day Baskets
The process couldn't be more easy.  First, you'll need something to put your goodies in.  Some ideas include:
small gift bags
a small vase
clear mason jars
small cellphone sweets bags
a paper cone (the kind a snow cone would come in)
or a paper basket template like the one below! Feel free to print out and use for your convenience.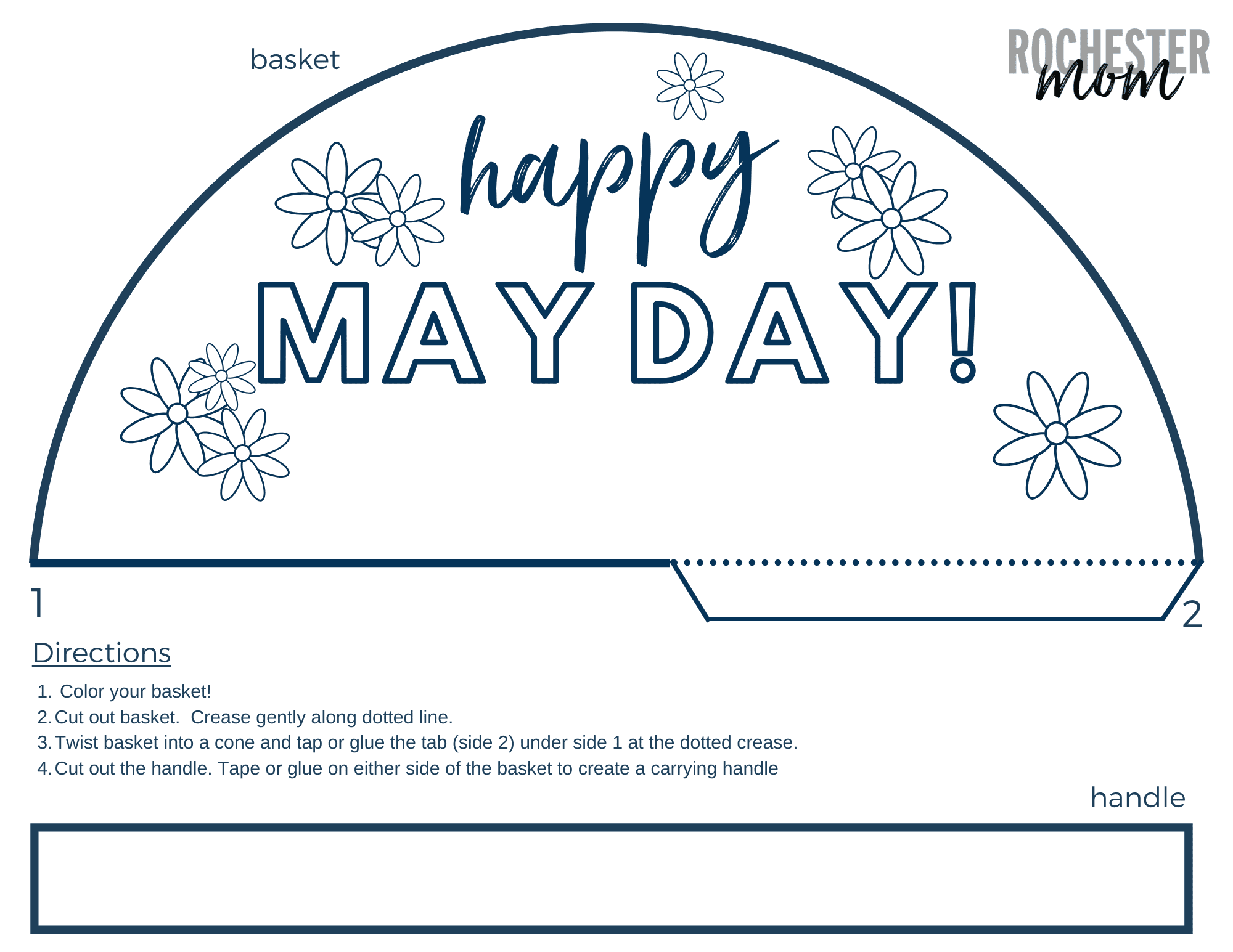 Next, you'll need to fill your basket. The ideas are endless!  Here are a few popular basket fillers:
baked goods
candy and/or chocolate (any leftover Easter candy?  Throw that in!)
stickers
fruit snacks
coloring pages
flowers or packs of seeds
tissue paper flowers (these were always a must in my baskets!)
coffee gift card
note cards
new markers, crayons, or paintbrushes
small toys (like the kind you can find at Bullseye's Playground at Target)
Distribute your baskets on May 1st!
This year, my kids and I are planning to make a day of delivering May Day baskets to our friends, family, and neighbors.  Other ideas for deliveries include your postal worker, the UPS/Fed-Ex delivery driver, the grocery store clerk, etc.
Happy May Day!