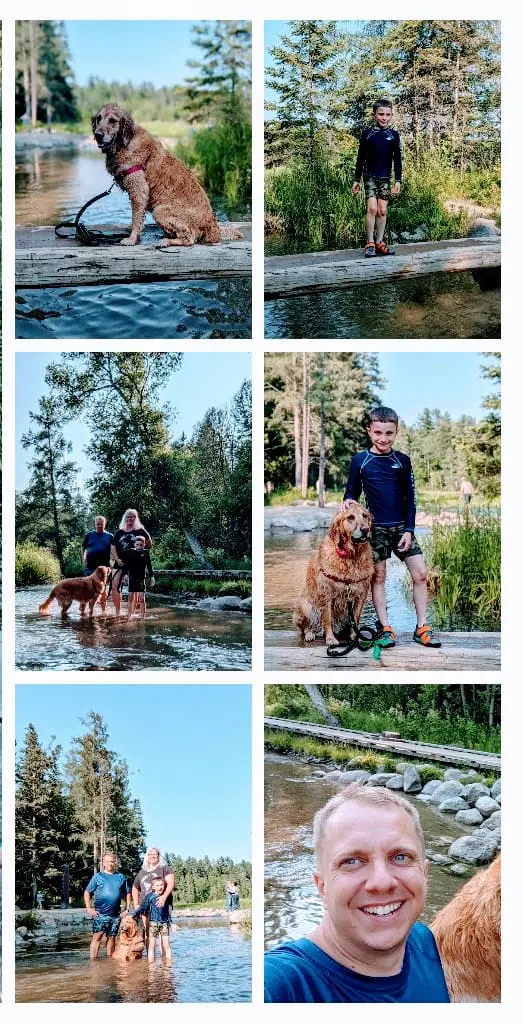 Last updated June 2023
This year we decided to go back to one of our favorite camping spots in Minnesota: ITASCA State BABY! The birthplace of the Mississippi River. By going in July, we figured we would not freeze as we did when we decided to go in May. Who knew we would be in a heat wave?
We left after the hubby finished work a bit early, which was awesome as we were able to find a wonderful Mexican restaurant in Little Falls. It was called Sanchez Burrito, and everyone enjoyed the food. About 3 hours or so afterward, we pulled into the park and were able to park the camper when there was still a bit of daylight.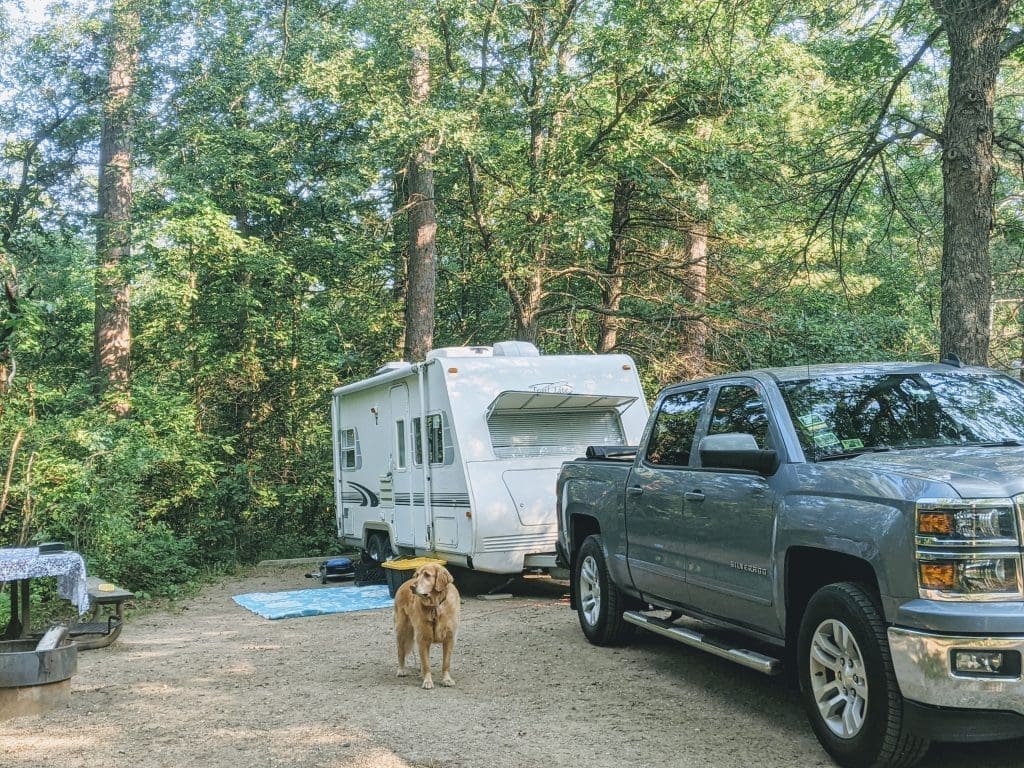 Itasca State Park
We always try to check what programs or events are being held by the MN Department of Natural Resources, as they are mostly free and very educational for both adults and children of all ages. For example, while we were there, you could take a one-hour class about tree identification, hidden stories about the Lake Itasca Cemetery, or learn about bugs and blooms…which would maybe have been good to go to before we did our bike ride…
My husband is now in love with biking, so he was very happy to be able to explore Itasca State Park and have us follow him at a bit of a slower pace. One morning after breakfast we went for a short bike ride to go explore Mississippi Headwaters & the Headwaters Monument.  While there, we went to the  Mary Gibbs Gift Shop. We found a few cool stickers for the camper, all very well-priced. As we left, we treated ourselves to yummy refreshing ice cream!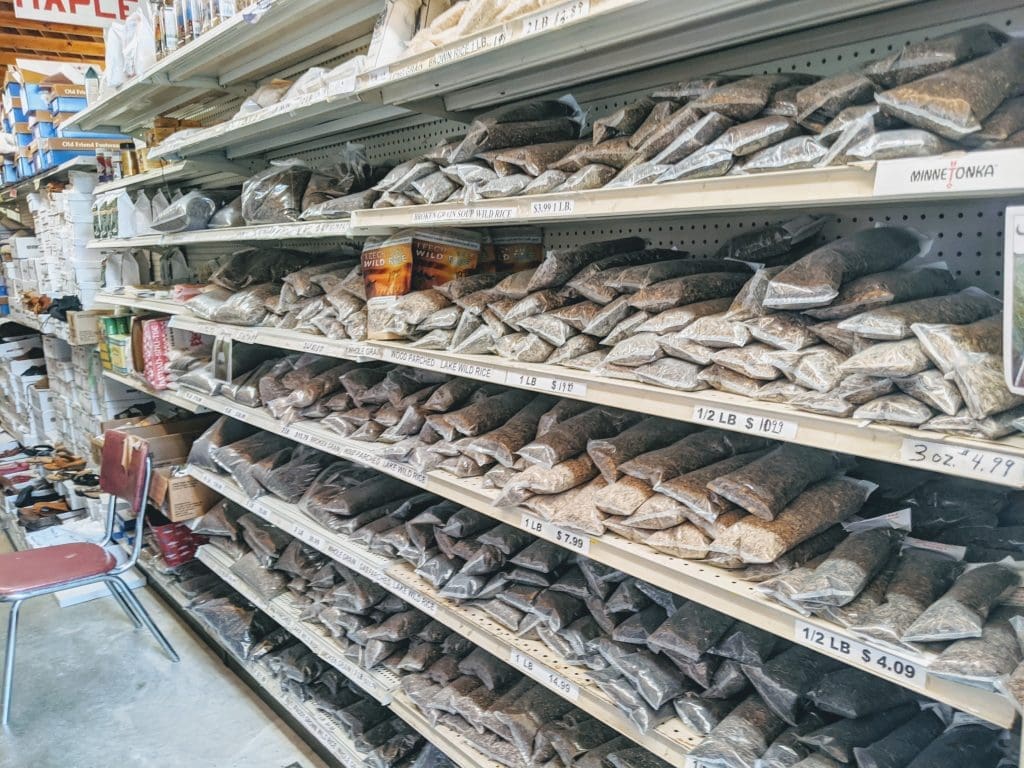 Who knew that while enjoying this treat, we would find this cute caterpillar that we were informed (after posting a few photos on social media), was not the best to play with as you can get itchy from it. Our friend said, "Looks Like a tussock moth caterpillar- not poisonous per se but can cause skin rashes." Then my older sister sent me this article that says, "Most people who handle these caterpillars will experience a burning, itchy rash of mild to moderate severity. Washing the affected area with soap and water and then applying ammonia or calamine lotion and icing the area is recommended to deal with the situation." As I am typing this, I am itchy, but happy to say my son nor I felt anything from it, and that I am once again glad that I overpack the camper with first aid items, as we may have needed it!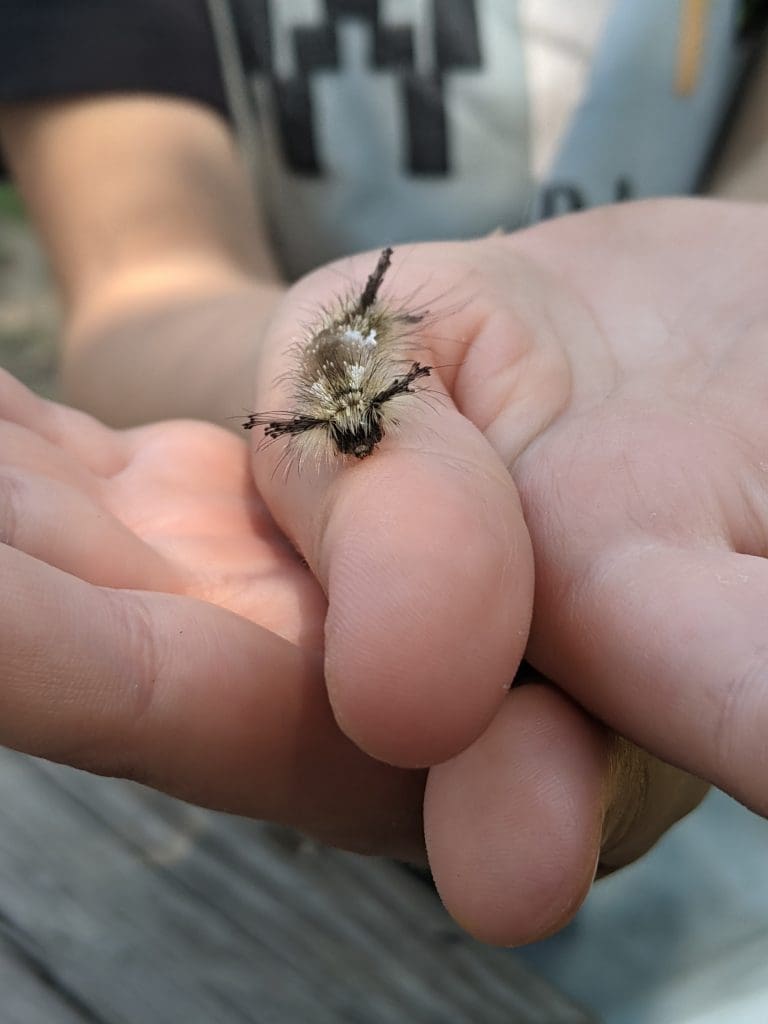 Mississippi Headwaters & Douglas Lodge
You can cross the Mississippi a few times as you are walking to the headwaters, it's kind of knee-deep but really can vary depending on how much snow/rain the area has gotten. Lots of people enjoy this with family and dogs, it's really nice. Once you get to the headwater monument, you can wait a bit to try to take the perfect photo, enjoy cooling off in the water, or walk over the big rocks present.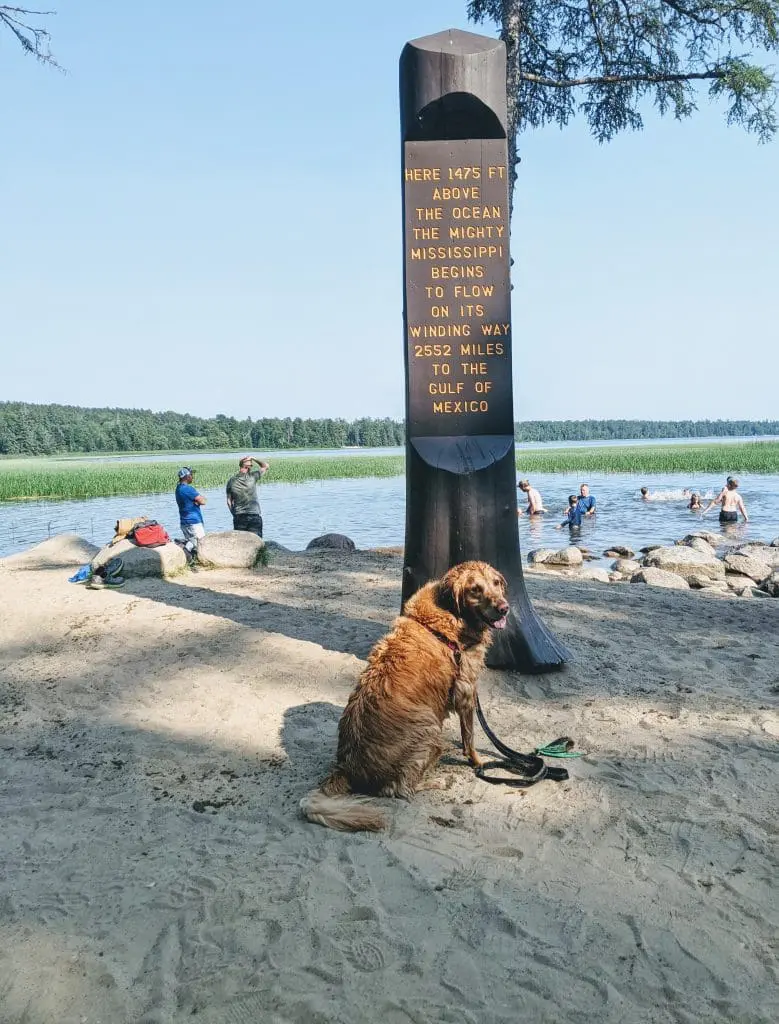 I remember the first time we came to this park; it was interesting to see a bunch of motorcycle riders taking their boots off and rolling up their jeans to cool down.
Afterward, you can get back into the car/truck/motorcycle/bicycle and ride to Douglas Lodge, and explore there.
Did you know that since 1909, the University of Minnesota has a biological station there? I was in search of a cool spot to catch the sunrise while the boys were elsewhere, and well I went exploring, and instead of getting lost, I found cute cabins, a nice well-taken care area for students to learn in.  According to the website: "The spectacular variety of undisturbed habitats makes Itasca an outstanding site for field research and training."
The next day, we went to Bemidji. This was very different from our last visit in May when leaving the State Park was very calm. Arriving in the city the day before July 4th was very different and exciting.  We decided to try out the Minnesota Nice Café which was highly recommended online.  Madame Proulx's dreams came true at 62 when she opened up this café.  They had a waiting list, which was well worth it! The food is all homemade, and it's busy in there, let me tell you!  I tried wild rice & oatmeal brown sugar pancakes and they were so delicious.  I strongly recommend going there and enjoying the menu.
We went to take the same photos we did a few years ago, some grown-ups will always be kids, as you can see with my hubby and our first photo in Bemidji.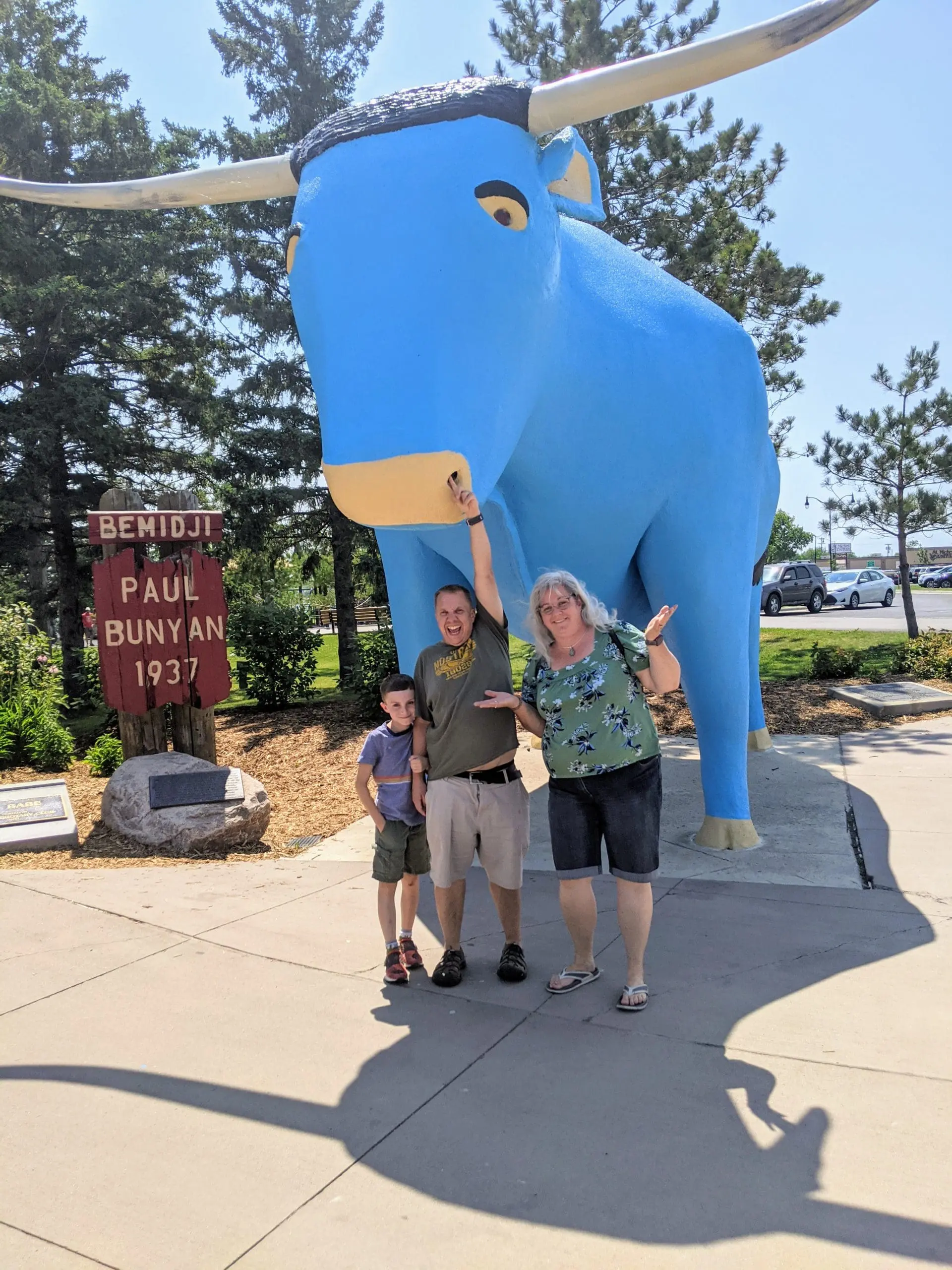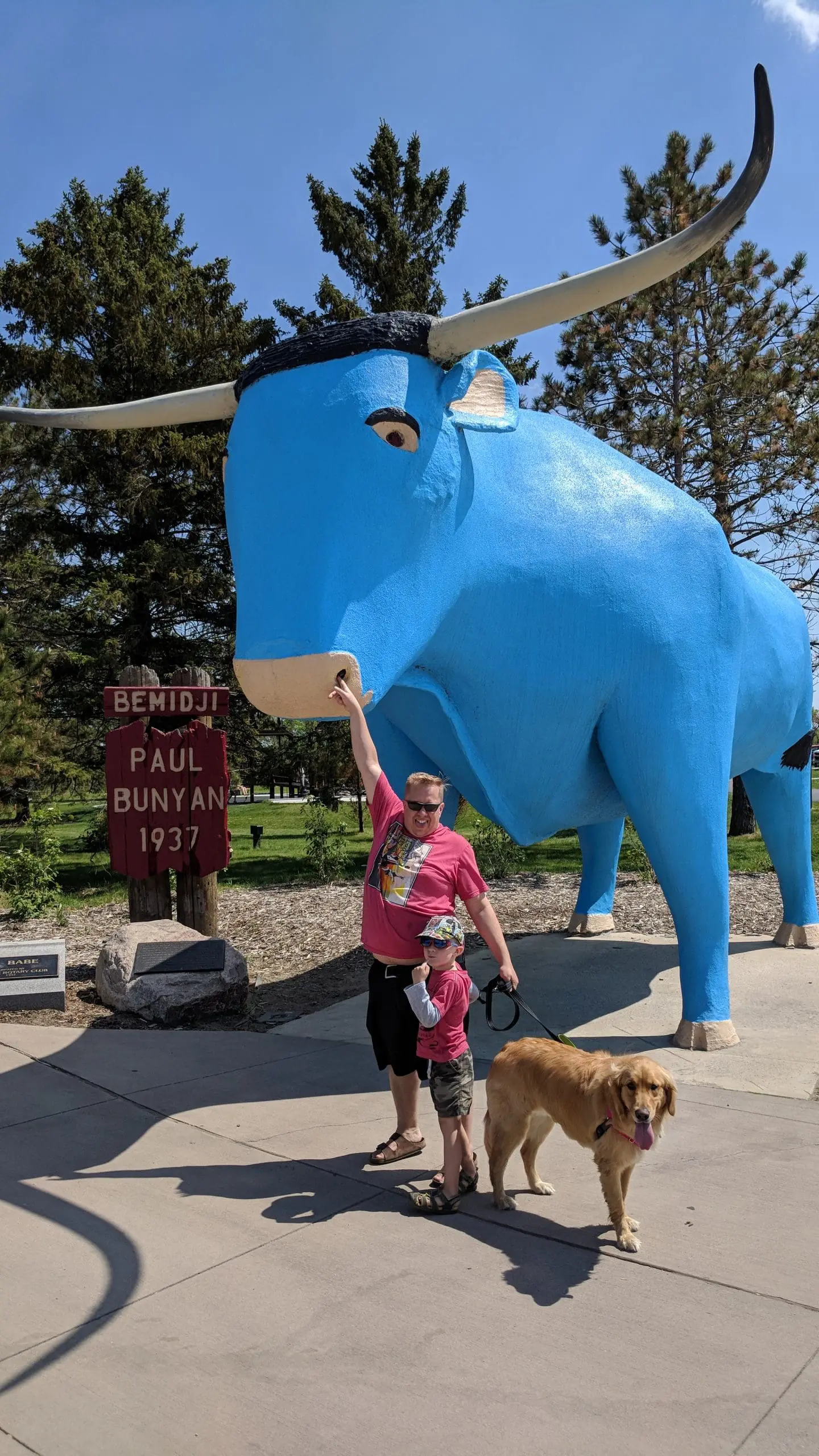 We tried to rent a boat for half a day, but it was not possible to do because everyone had booked ahead to celebrate July 4th on the water.  But you can easily rent pontoons or kayaks, or bikes.  They have it all figured out which is always impressive to me.
We ended up going to the beach to relax, and everyone was happy.
I look forward to going back to Itasca, it was my first coup de Coeur (French translation: fall in love with) after all!