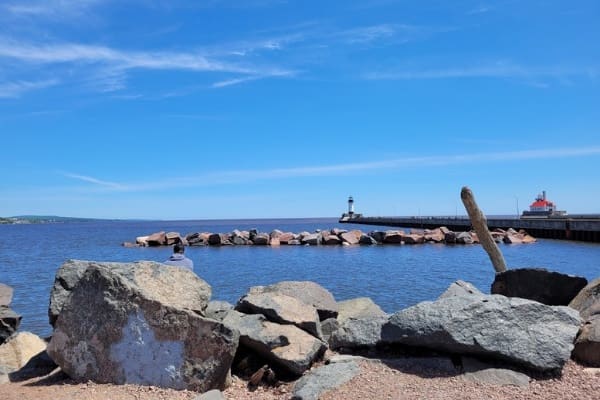 Last updated June 2023
We got invited to a wedding in Duluth and I immediately thought, "Let's make a weekend of it!" It sounded like the perfect getaway for my husband and me to have some kid-free time. Neither of us had been to the city before, so I started asking people for recommendations. I made a list of things to do and places to eat. By the time we left, I had narrowed down my ideas and we had a plan. 
We left our son with his grandma in Red Wing, so the drive to Duluth was about three hours from there. We decided to do some sightseeing before checking into our hotel. 
We drove just under an hour past Duluth to Two Harbors to see Split Rock Lighthouse and paid $12 each for access to the grounds and buildings. After a hike of only a few minutes, we were able to go into and climb up to the top of the lighthouse, as well as tour the keeper's historic home. There was another short hike down to the lake to get a different view of the lighthouse. It was breathtaking and so serene. We hiked back up and got back into the car.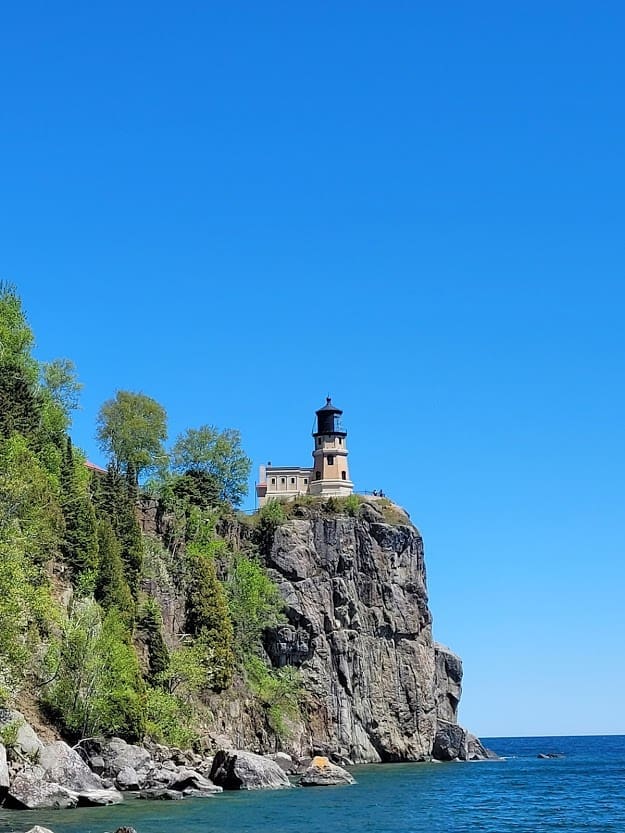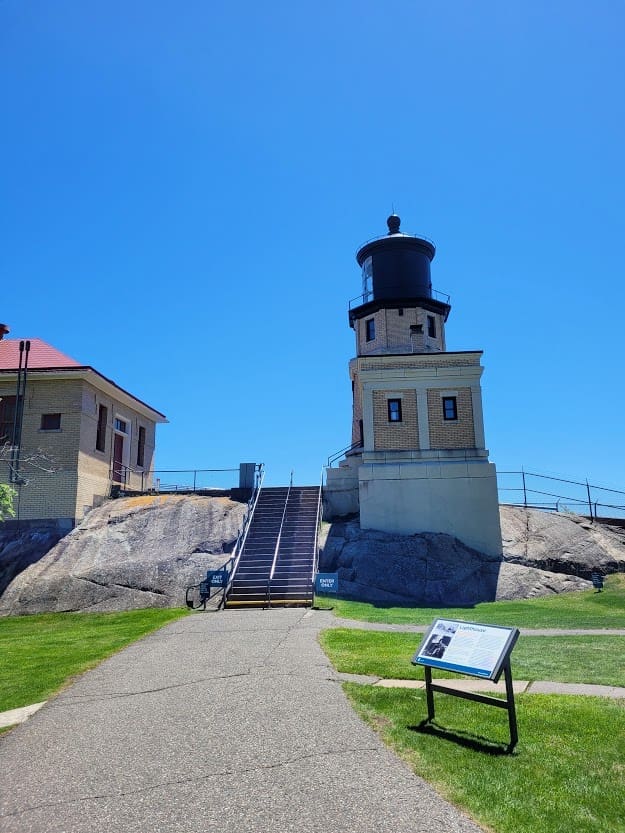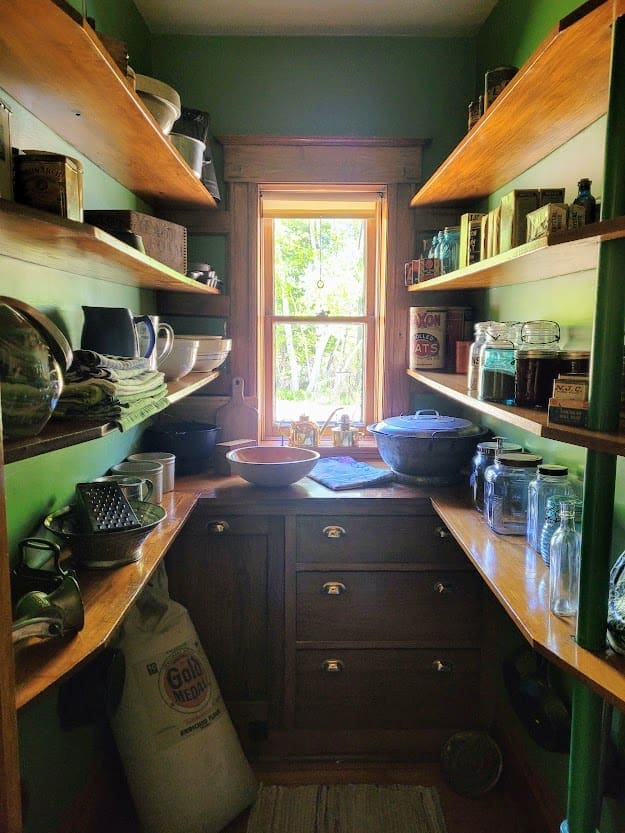 From there, we drove about 10 minutes to Gooseberry Falls. There was no charge to park and we hiked for 5-10 minutes before getting down to the falls. It was beautiful! There are several areas that have waterfalls, and some with slower running water. You can take off your shoes and walk in the water, or just enjoy the view. There are a ton of trails if you are interested in doing more hiking.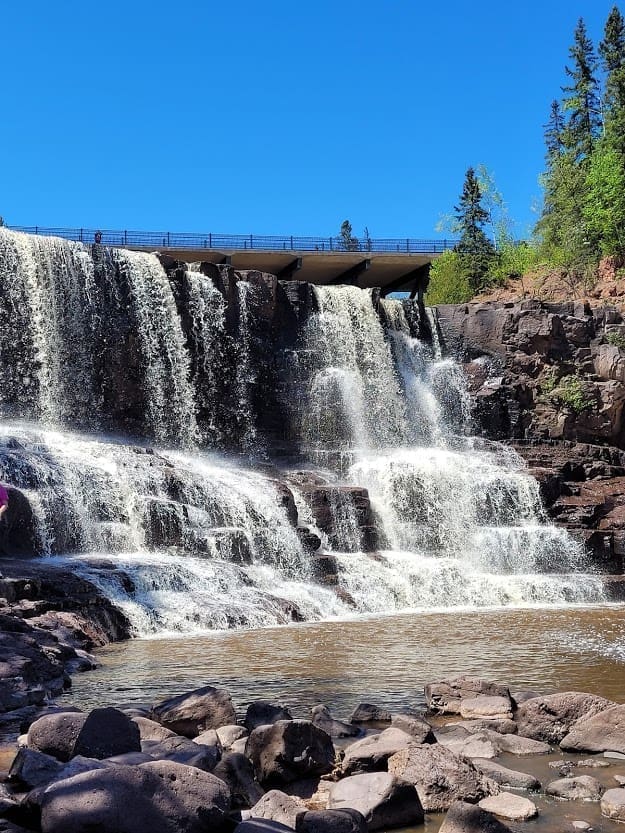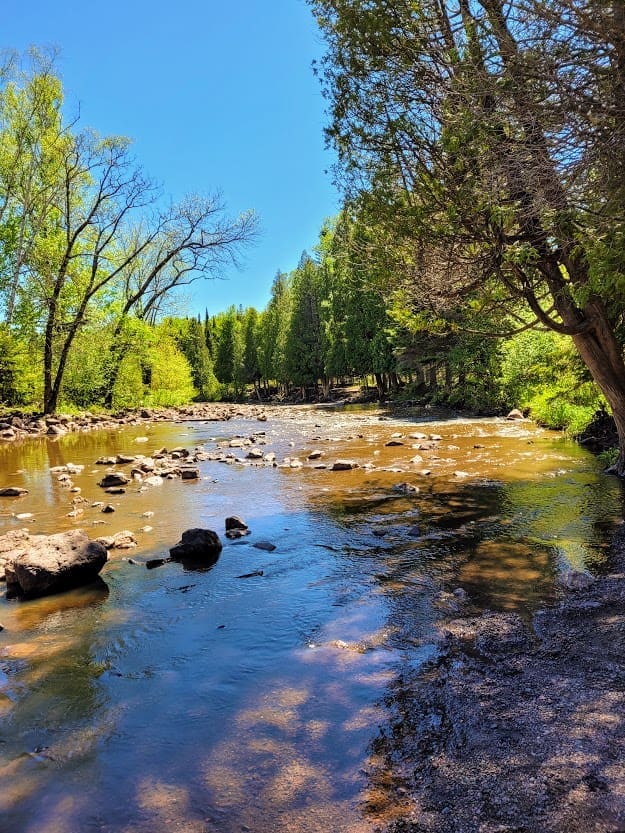 On our way back to Duluth we stopped at Betty's Pies. I was told by several people that I should stop there to try the famous dessert. We got three different slices of cream pies to try: cheesecake, Butterfinger, and 5-layer chocolate. My favorite was cheesecake!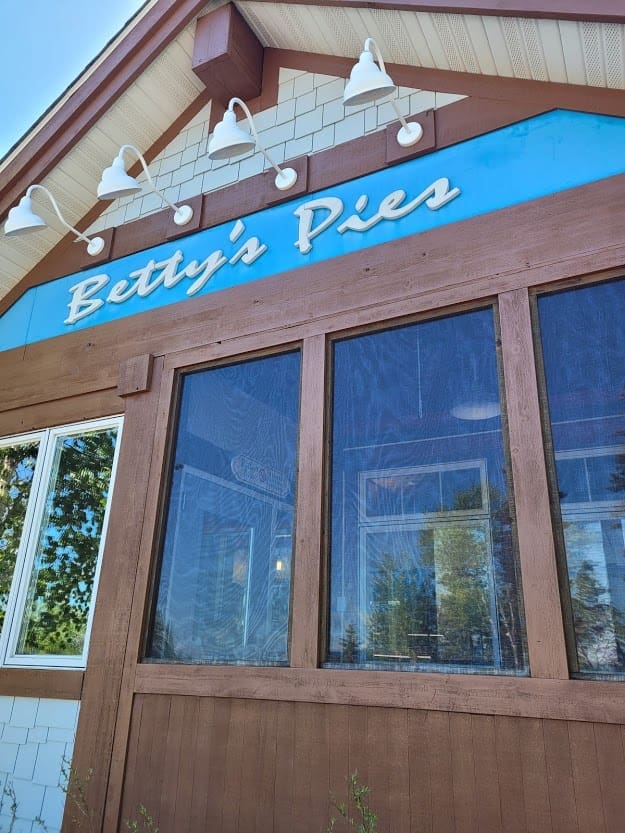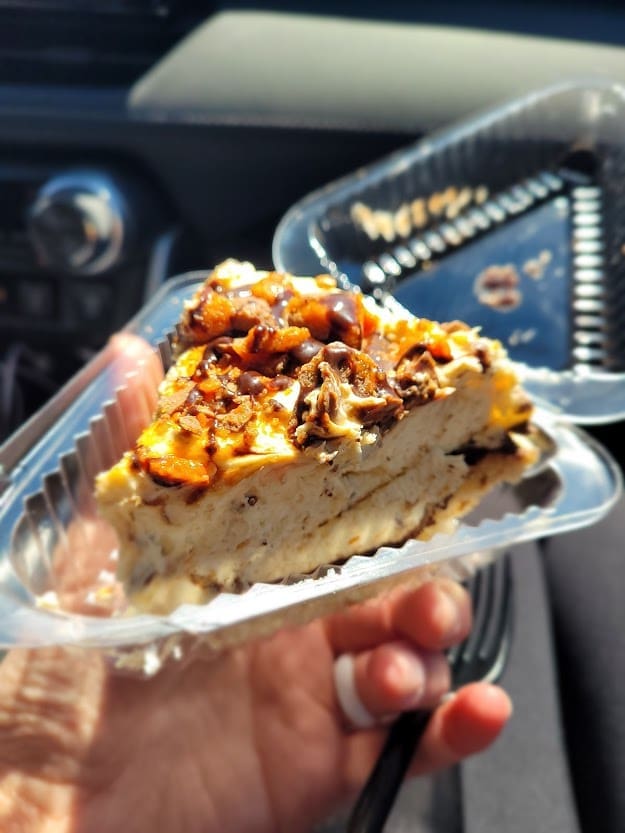 On our first full day in Duluth, we went to Canal Park. The weather was nice and the vibe was very touristy. We walked by a popcorn stand and the smell was too good to pass up, so we got some kettle corn. We walked down the pier and under the Aerial Lift Bridge. The bridge raises and lowers so that both boats and cars can pass through. There's a lighthouse at the end of the pier that you can walk up to and around.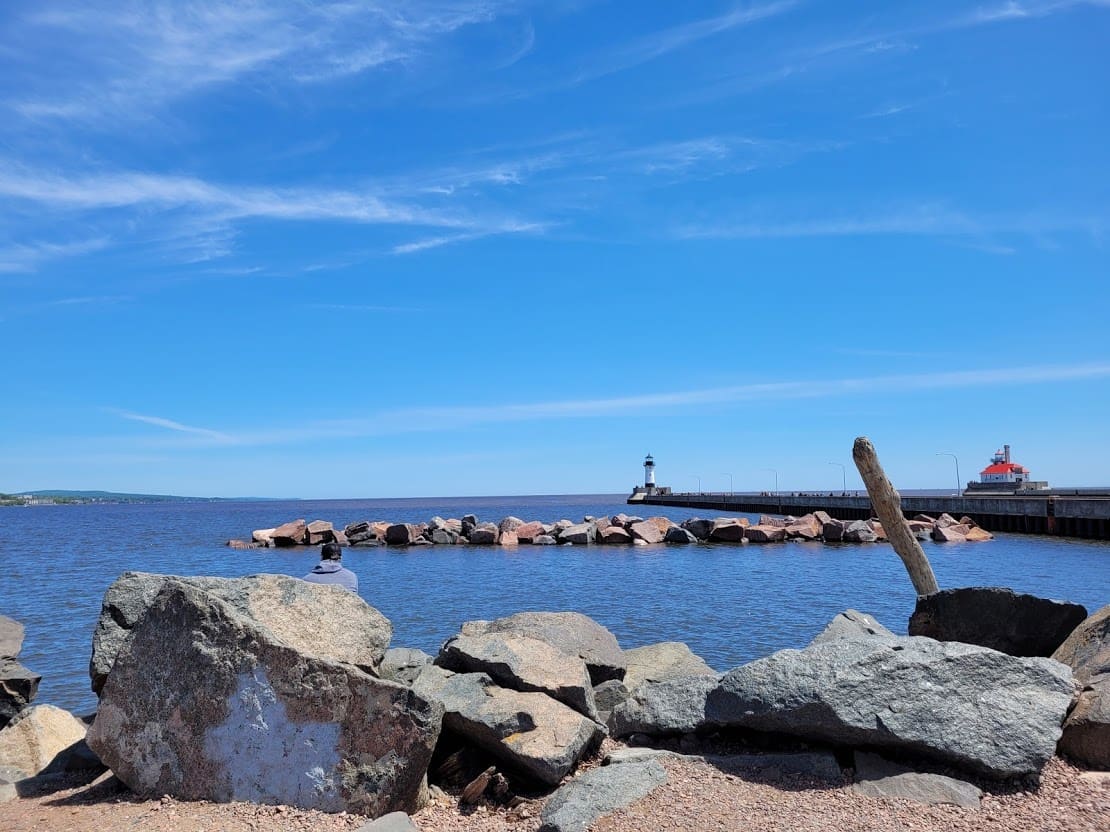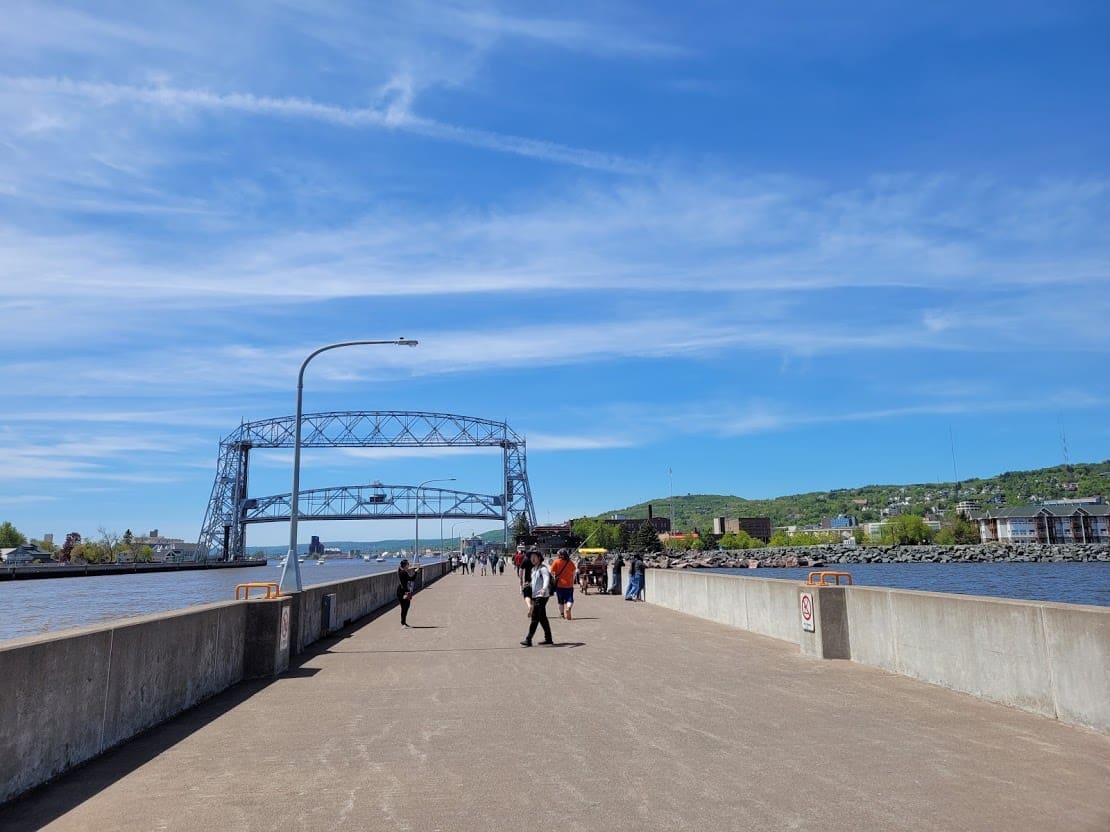 There are a lot of food and shopping opportunities in this area of Duluth. We got some chocolates at a candy store and browsed some other shops. 
For lunch, we ate at At Sara's Table Chester Creek Cafe which is located in the middle of the Chester Creek neighborhood. I highly recommend this restaurant! It was a sunny day, so we sat on the patio that had a view of Lake Superior.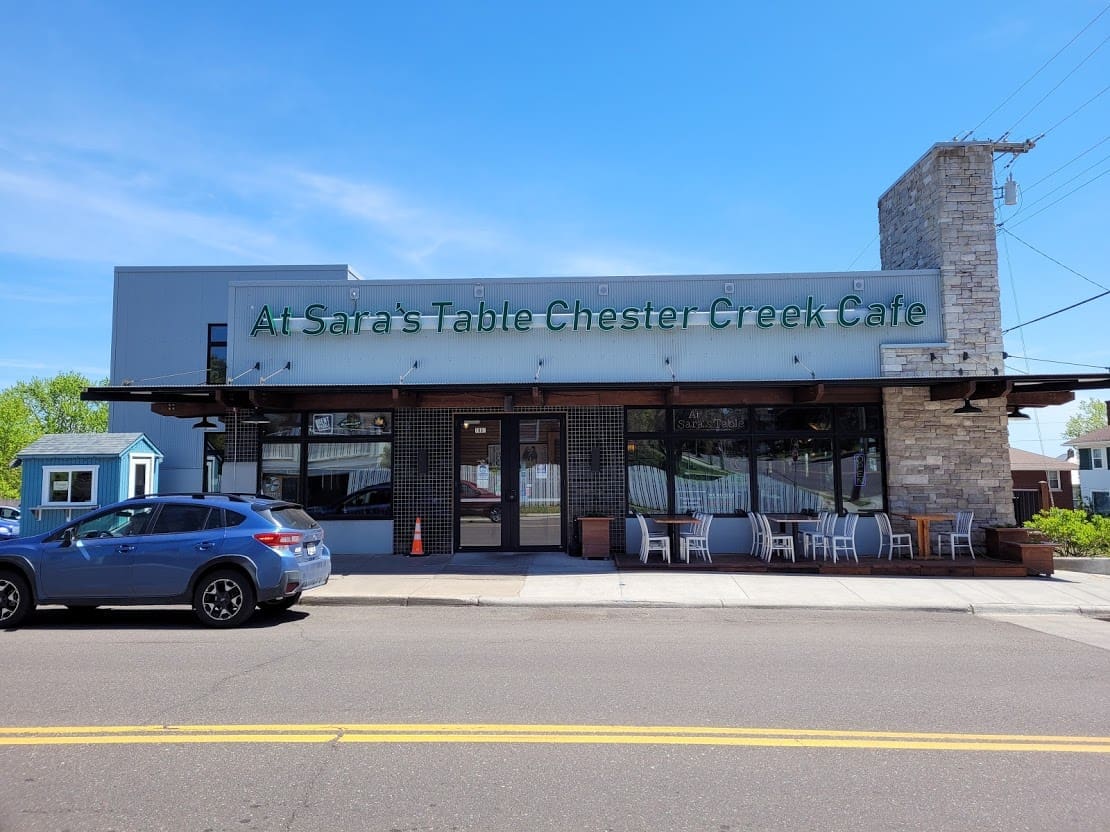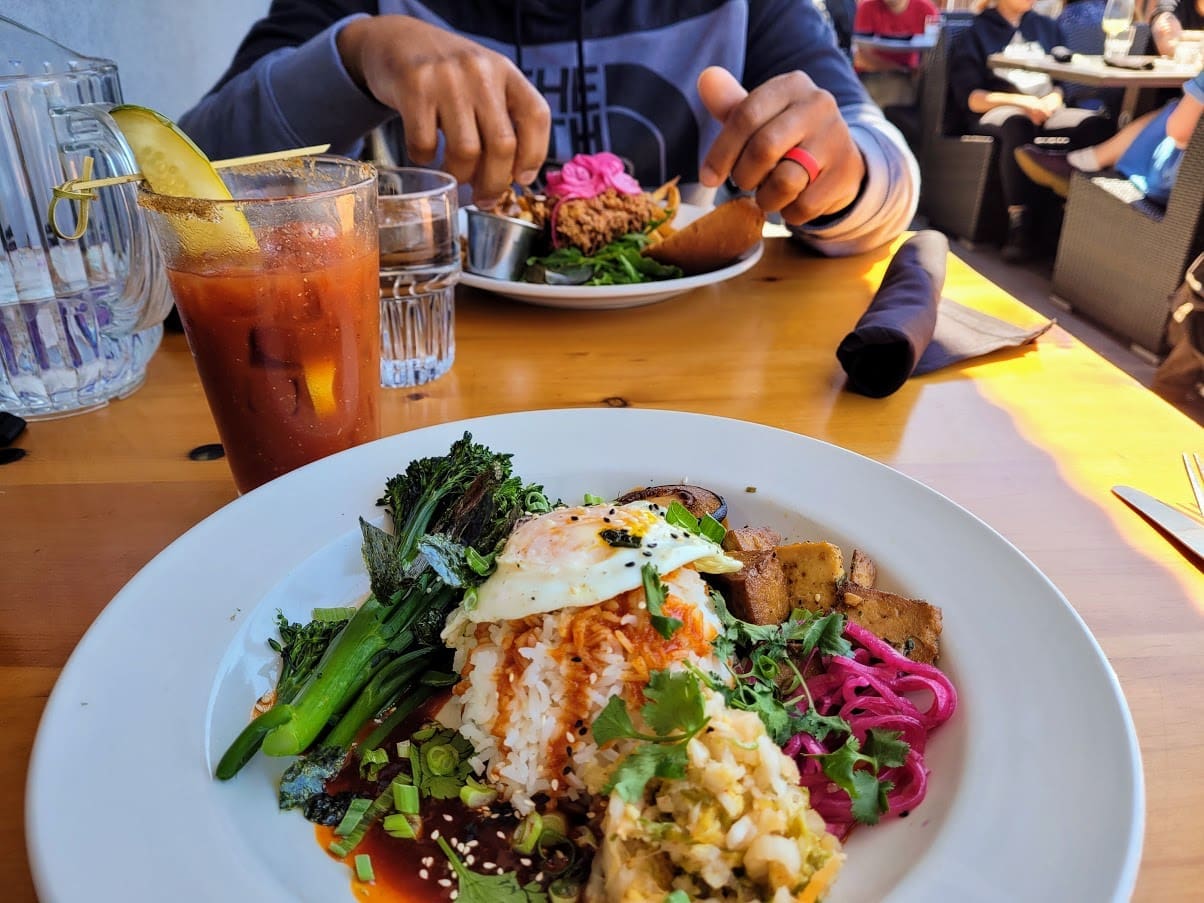 At Sara's Table had a full drink menu, including a mocktail list. As a person who doesn't drink alcohol, I was looking forward to that detail. I ordered a virgin bloody mary and it did not disappoint. Although I had a hard time choosing my meal that day (I wanted everything on the menu), I decided on the Vegan Bibimbap Bowl. My husband got the fried chicken sandwich and fries. They serve locally and seasonally produced food and we were very pleased with our meals.
For dessert, we checked out Love Creamery for some ice cream. My husband is lactose intolerant, so ice cream shops aren't something we visit regularly. Love Creamery has several vegan options on their menu and they change regularly, so make sure you check them out before you go! The space was super cute and we got there just in time. As we were leaving with our treats, the line was out the door! They have seating inside and out on the sidewalk, but it was a bit cooler outside so we decided to enjoy ours in the car.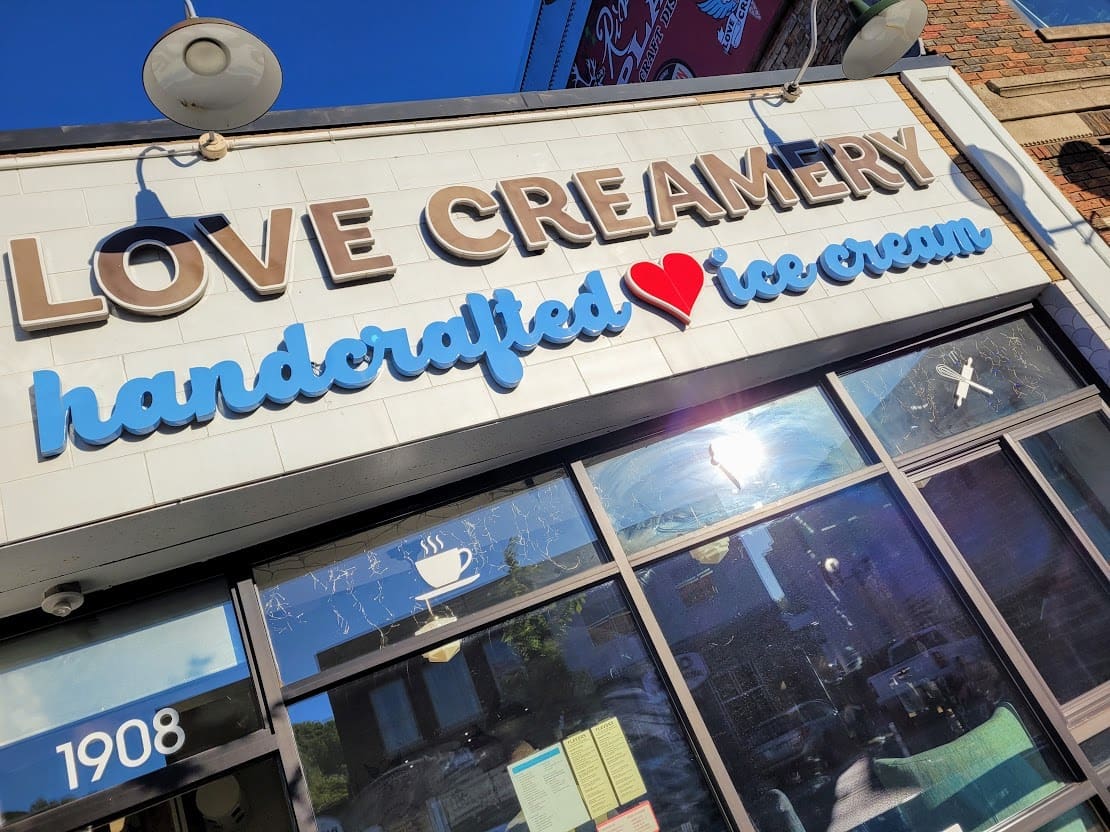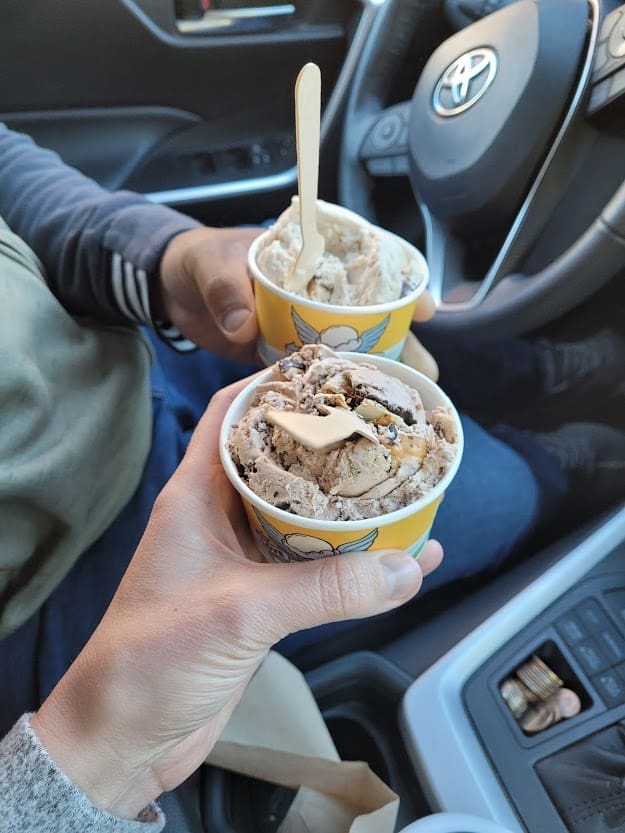 On our final day in Duluth, we went out for breakfast before heading home. We chose another restaurant that was recommended to me, Duluth Grill.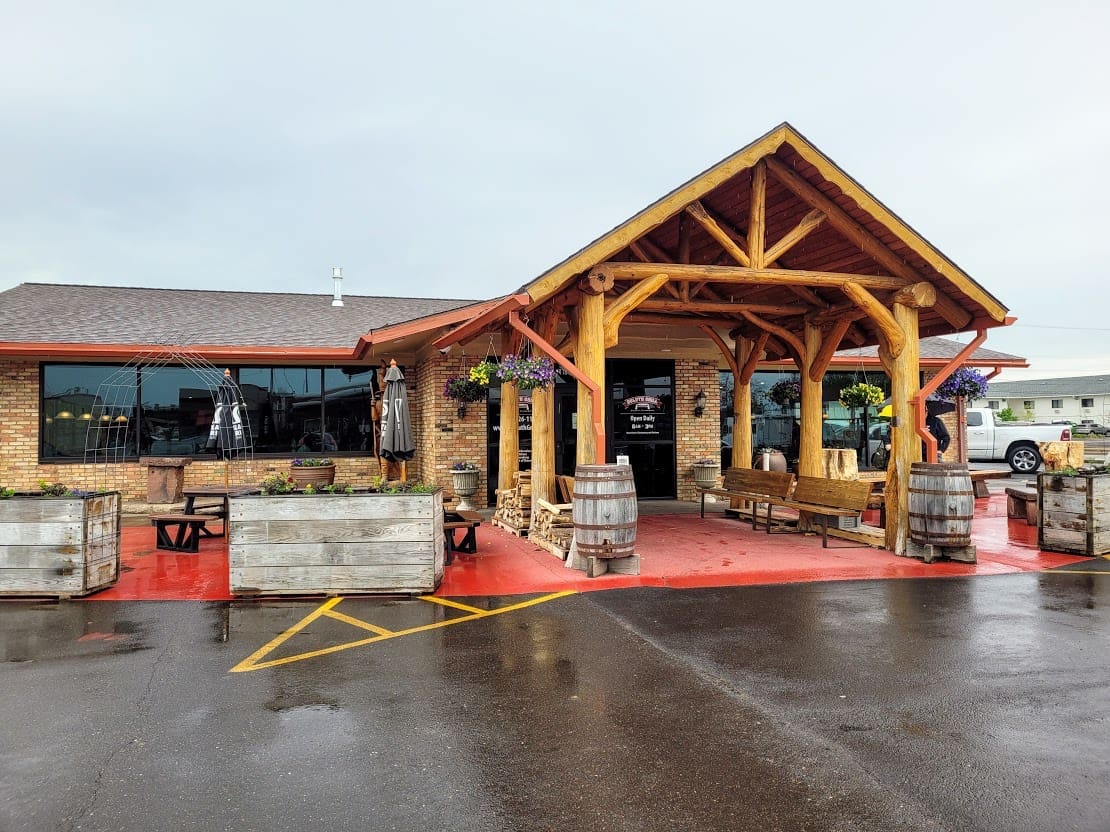 If you're going to try this place for breakfast or lunch, I'd suggest calling ahead for a table. They told us it'd be a 15-40 minute wait, but we only had to wait twelve minutes. The service was great and our food came quickly. We both ordered lattes with oat milk (one vanilla and one chocolate). My husband got the biscuits and gravy and I got the everything skillet. We both nearly cleaned our plates, the food was so good!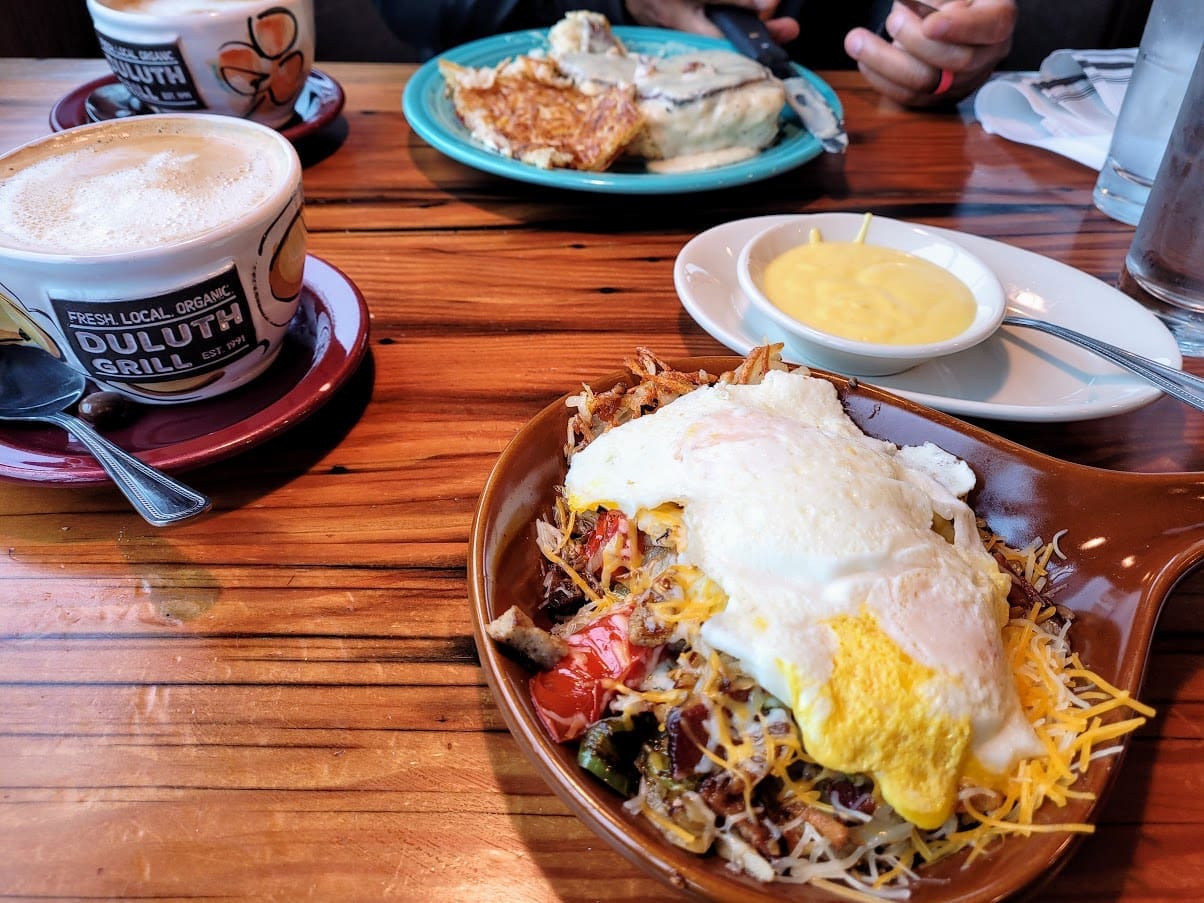 Overall we had a great time in Duluth. We've already been talking about taking a family trip there next year! Have you been to Duluth? What are your favorite places to visit there? Tell us in the comments!