This post is sponsored by Simple Home Method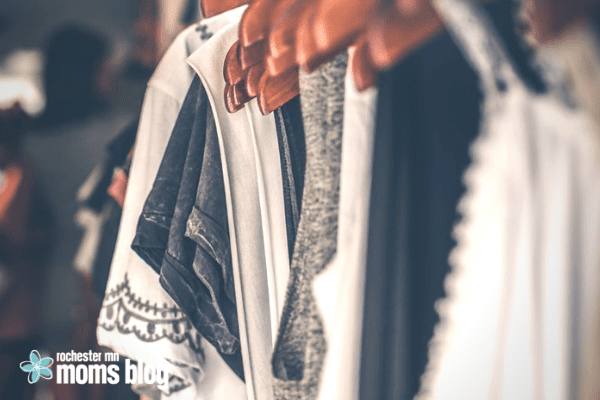 Like many of you, my 2019 started off with Tidying Up on Netflix. The wildly popular series stars organizing expert Marie Kondo, who helps ordinary Americans regain control of their homes and lives by employing her precise form of organizing: the KonMari method. I watched the first few episodes, and felt my anxiety rising as I sensed my own clutter looming around me. As Marie Kondo leads homeowners through the decluttering process, she instructs them to hold each item and ask, "Does it spark joy?" Her simple question made me realize how many things I had in my own home that do not "spark joy." I desperately wanted to start my own organizational journey, but felt completely overwhelmed by the process.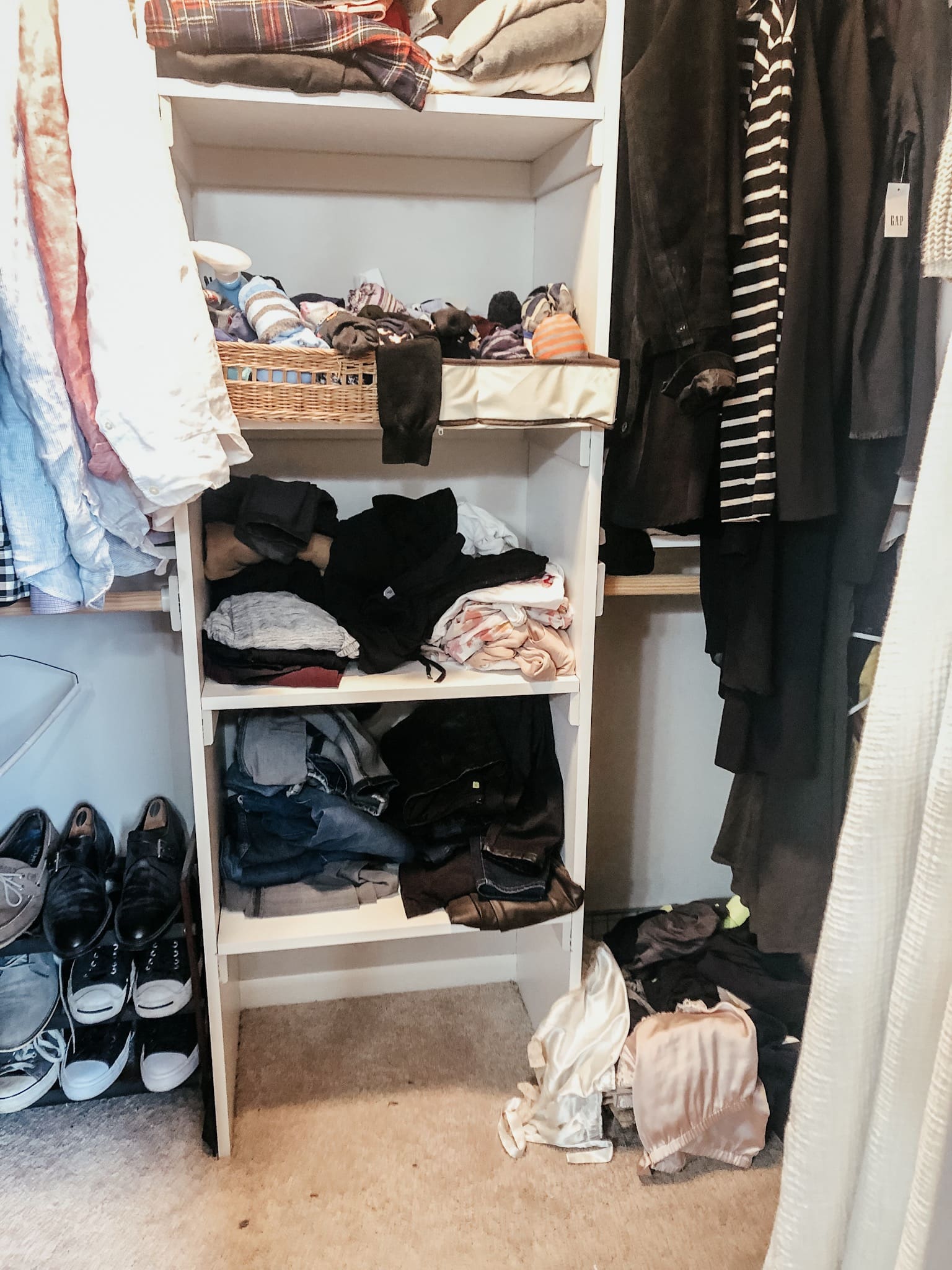 Enter: Sara Messina, owner of Simple Home Method. Simple Home Method is a locally-owned, professional home organization service, whose mission is " to help clients create homes filled with belongings they love, enabling them to make lasting change." I knew this was exactly the help I needed to make changes in my own home. Additionally, Sara is the only home organization consultant in the Rochester, MN area working toward her official KonMari certification.
Prep Work
The first step was a phone call with Sara. We chatted for thirty minutes about my goals and the process that she uses to help clients achieve those goals. We also did a heart check: the KonMari method works best when you are fully committed to decluttering your life and working towards your ideal lifestyle. As I shared with her my goal of finally getting a fresh start in my closet, Sara explained that in the KonMari method, the closet is the exact place she instructs to start first. How perfect! By the end of the call, we had scheduled Sara to come over the next Monday, for a 5-hour organizational session. Five hours wasn't just a random amount of time; Sara shared that to maximize focus, it is best to not work on decluttering for more than five hours at a stretch. To prepare for our session, Sara instructed me to take everything out of my closet, and separate it into categories: shirts, dresses, bags, jeans, shoes, etc. On Monday, we would go through every single one my items, piece by piece.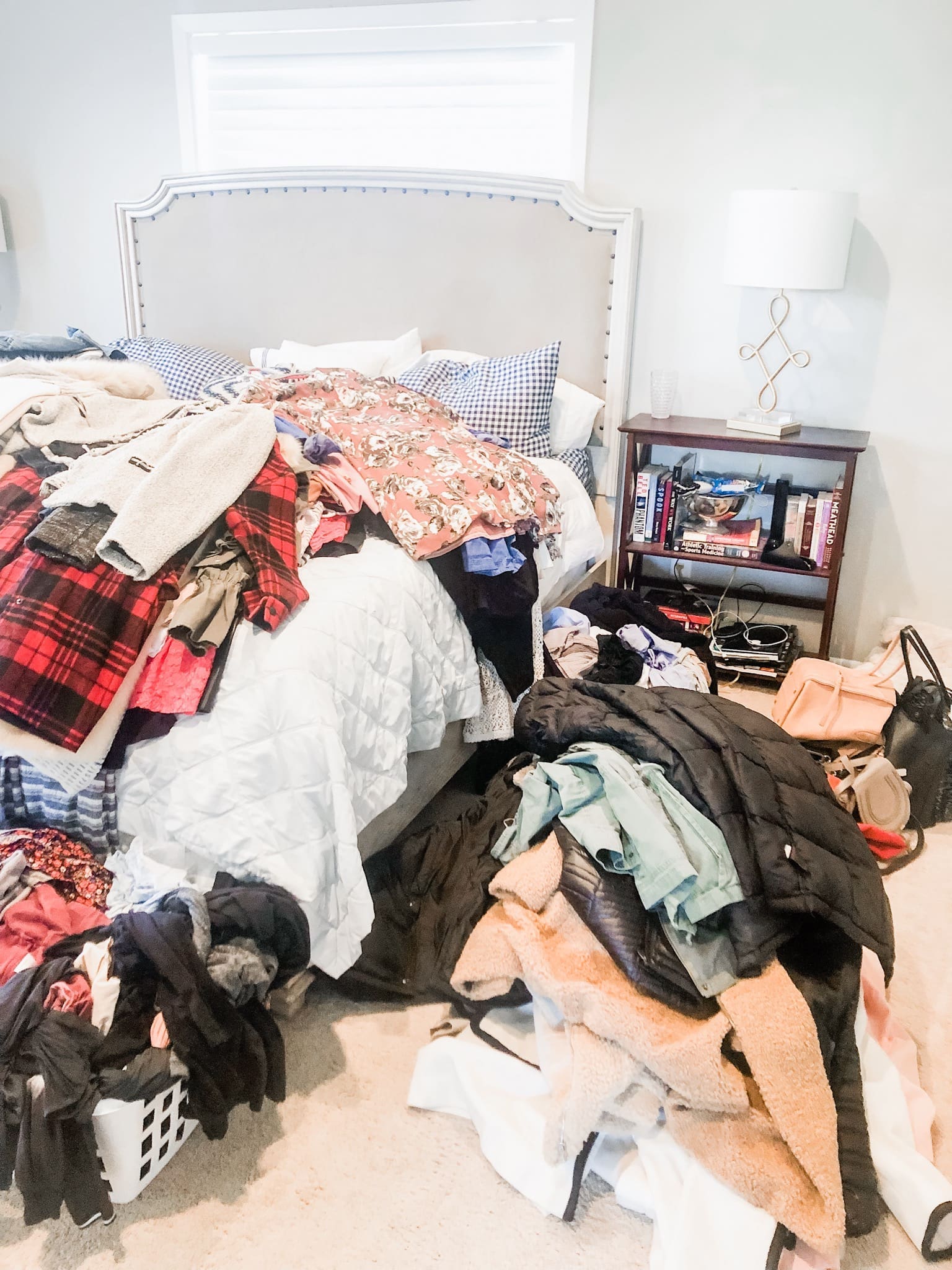 The day before she arrived, I started to take everything out of my closet and place it in piles around my bedroom. I had to take a break halfway through because it was so overwhelming. Suddenly, this project started to feel very intimate. That night, I went to bed feeling excited and scared. To be honest, I was petrified about Sara seeing my not-so-perfect home. I'm a working mom, and sometimes the floors just don't get cleaned. I hoped I was making a good decision.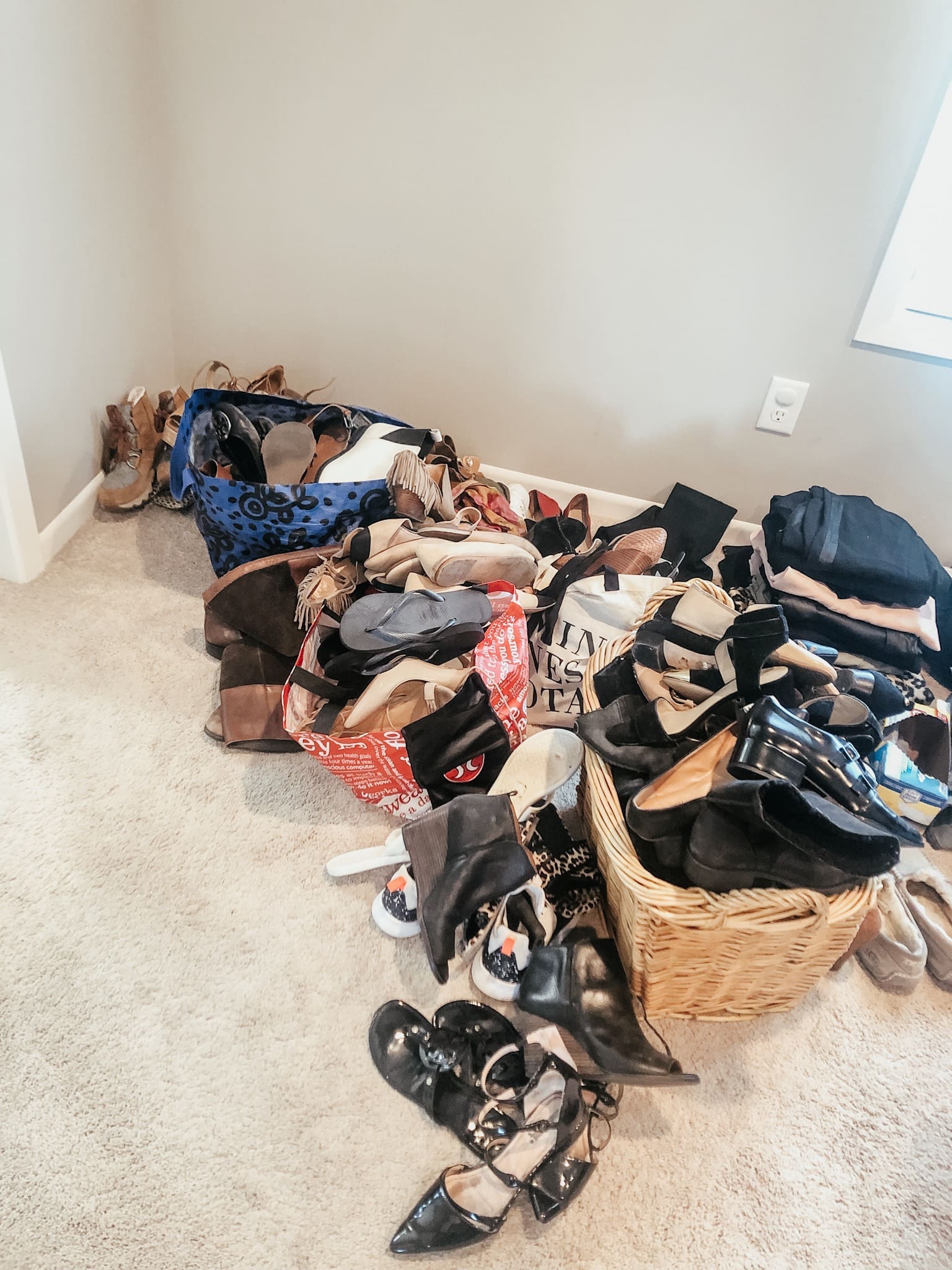 KonMari Day
Sara showed up right at 10 a.m. as planned, and was so chic in her navy suit. She was warm, polite, and extremely professional. I think she could tell I was nervous, but she immediately put me at ease. Sara explained that she never judges a client's home. Her job was to help me find my ideal lifestyle, and my ideal lifestyle will look completely different from someone else's. And after all, Sara is a busy, working mom of three herself, so she has first-hand knowledge of the struggles with kid-clutter and mess. Breathing a sigh of relief, I finished showing Sara around our home, and then we headed upstairs and got to work.
The first place we started was my large pile of shoes. We laid them all out, and began going through each pair. As we evaluated, I found myself being decisive and level-headed, easily able to determine which pairs didn't bring me joy. The ones that didn't headed straight into the discard pile. There were, however, two pairs that threw me for a loop: a pair of espadrilles, and my UGG Moto Boots. The espadrilles were my style, but I hadn't worn them in years. I realized that even though I had this pair, I still found myself frequently looking for a new pair online. I didn't love them, so into the discard pile they went. The UGG boots didn't bring me joy, but I did wear them every day in winter to take Fritz to daycare. This is where my mind was blown: Sara asked, "But can you love them for their utility?" YES! Yes I can! The boots stayed.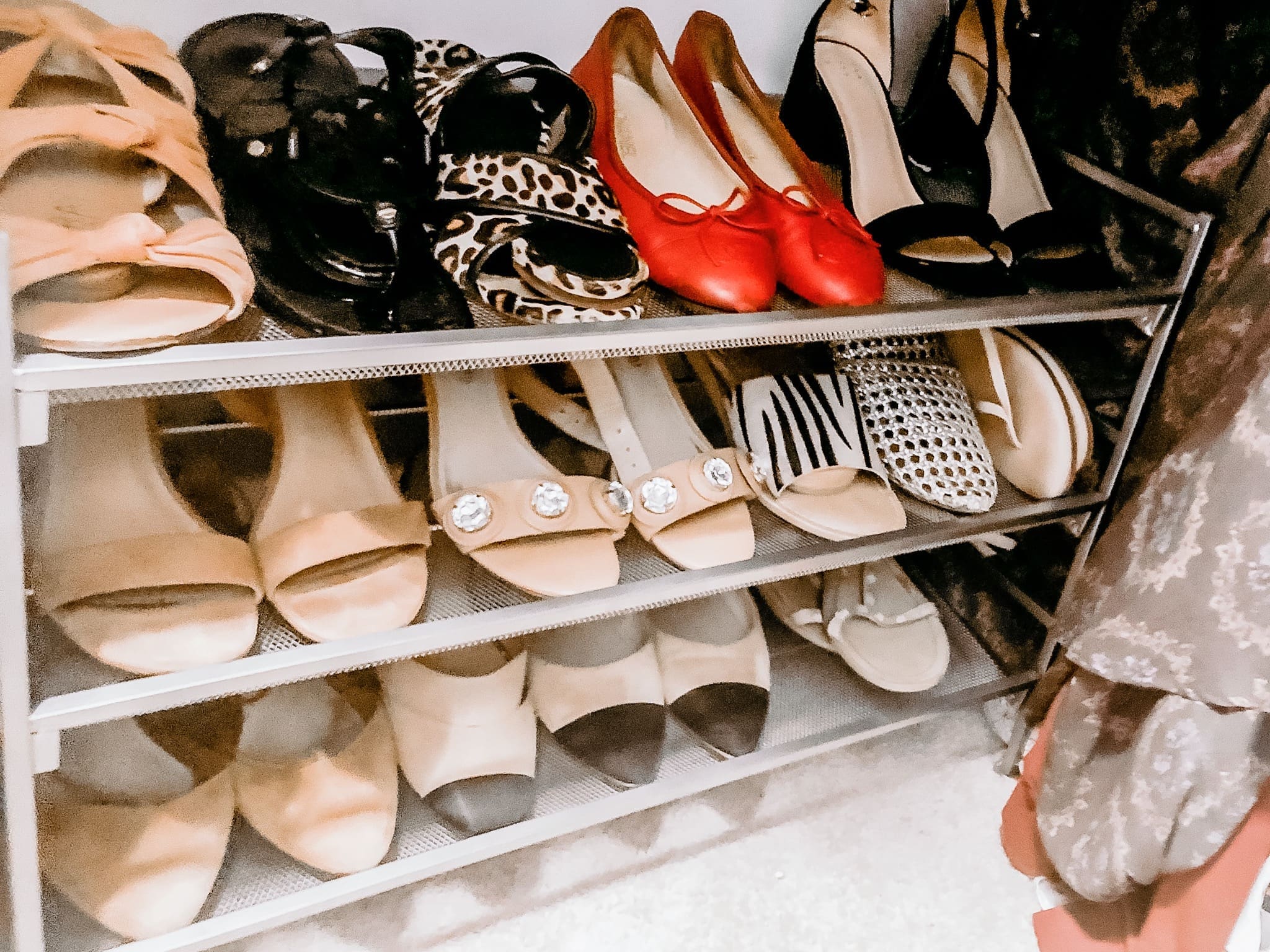 We worked steadily over the next five hours. Sara doesn't take breaks – she is seriously Superwoman. I, however, needed a Diet Coke and a quick snack to keep my energy up! In a few hours, we made it through my entire closet. My upstairs hallway was filled with ten large black trash bags of discarded items. As we were packing them up, Sara looked over each piece and decided if it was ok to donate. In the end, eight bags were filled with items to donate, and two bags held worn out shoes and stained/damaged clothes, to be sent to the trash.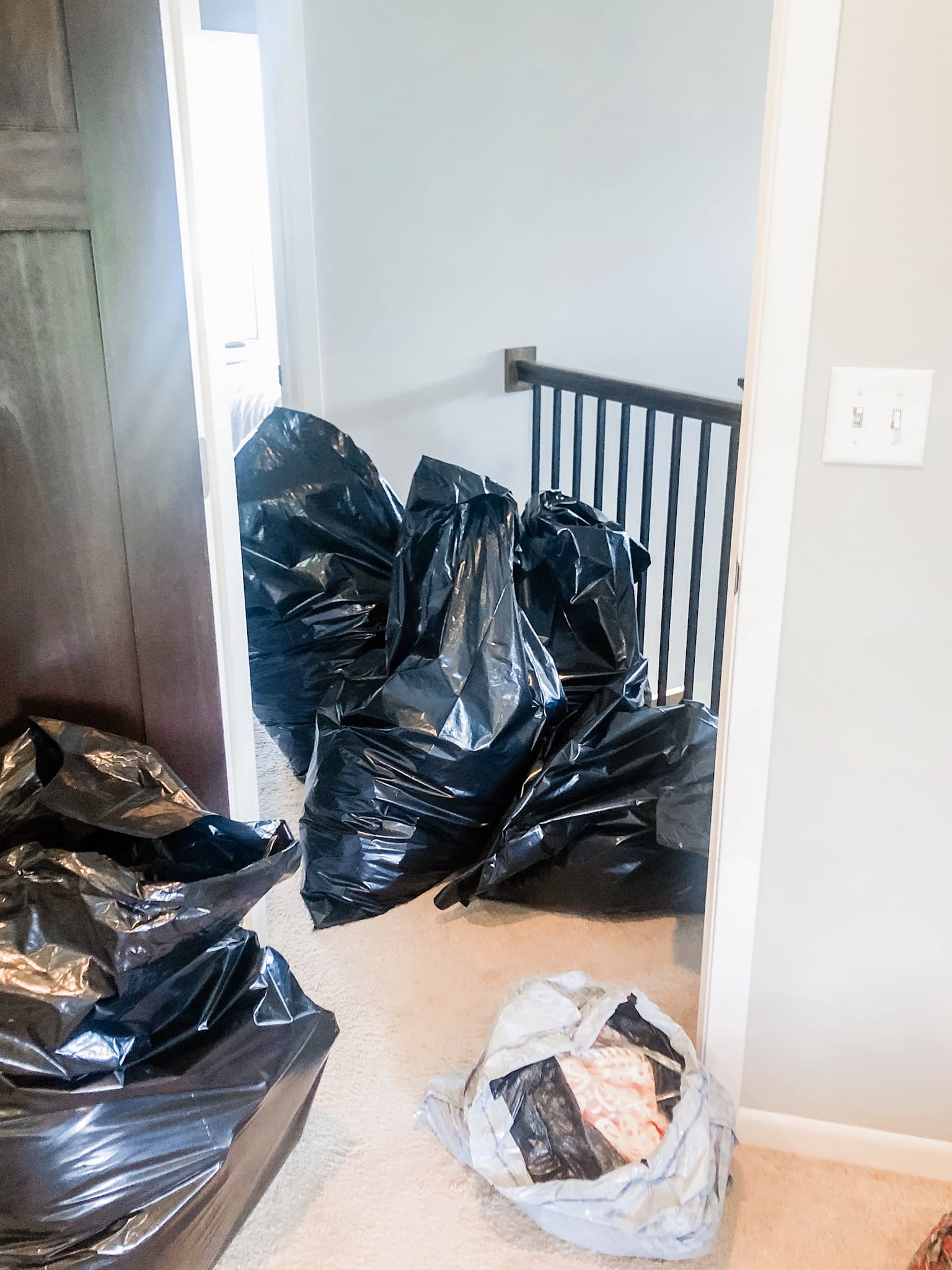 The last hour of our time was spent putting the keep items back in my closet using KonMari organization methods. It was here that the most surprising part of my day happened: I learned that I would now be a person who folds her underwear! As I went through my underwear drawer and discarded bras that didn't fit or underwear I never wore, Sara and I chatted about how common it is to hold onto these things. Honestly is there anything worse than uncomfortable underwear? It can ruin your day and your outfit! It was time to let some of it go.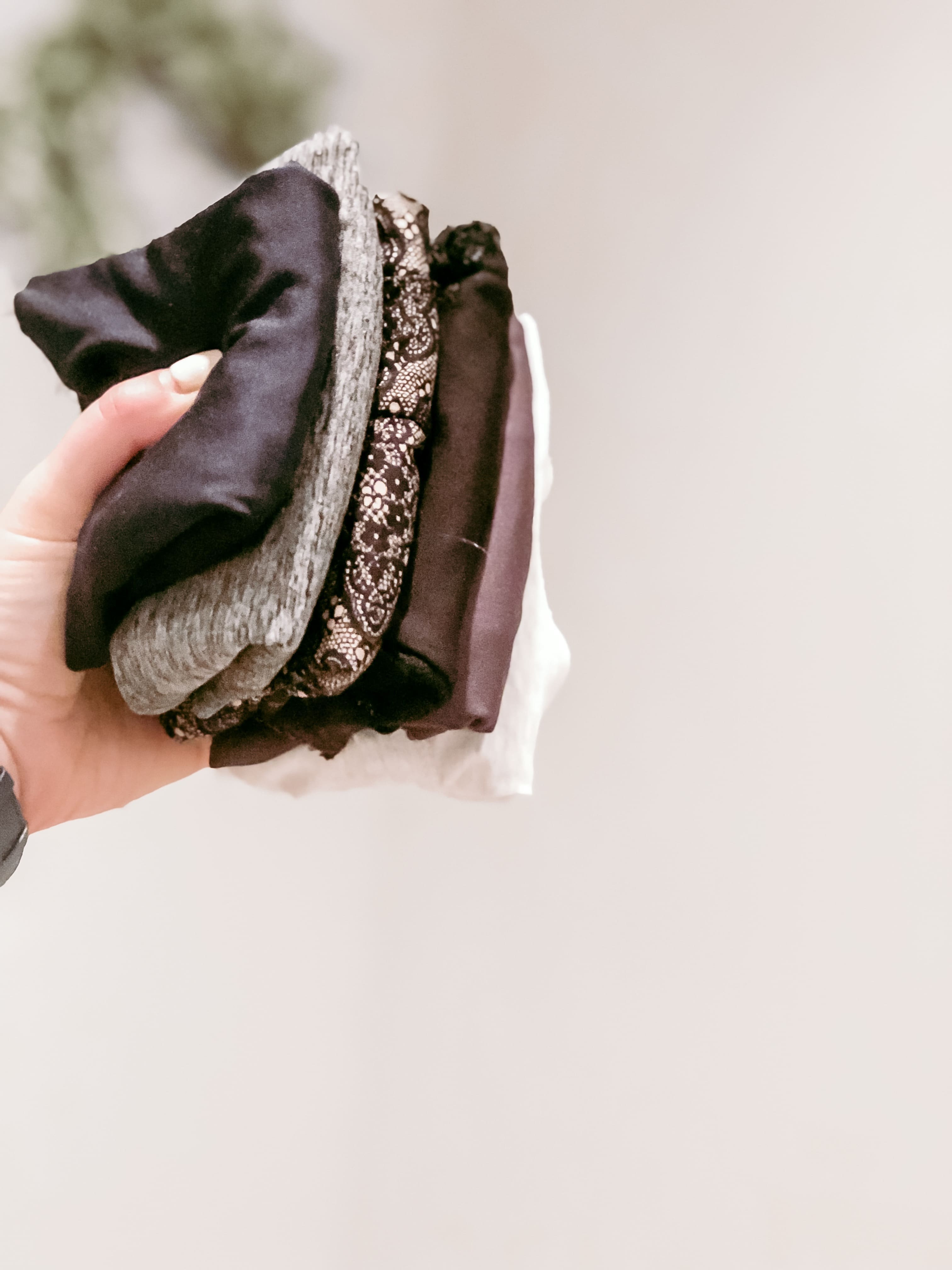 The Aftermath
By the time we were winding down, I already felt so much lighter. The experience of working with Sara was therapeutic. I was thrilled with the results, and to finally be able to see all of my beautiful clothes in my newly-organized closet. The daily stress of digging through clothes and getting dressed is gone, because I truly love every piece in front of me. I've found so much pleasure in walking into my beautiful closet every morning. I switched out all of my hangers for velvet hangers and am sticking to the KonMari folding method. I'm still working on getting it down, but I have to say that I love it.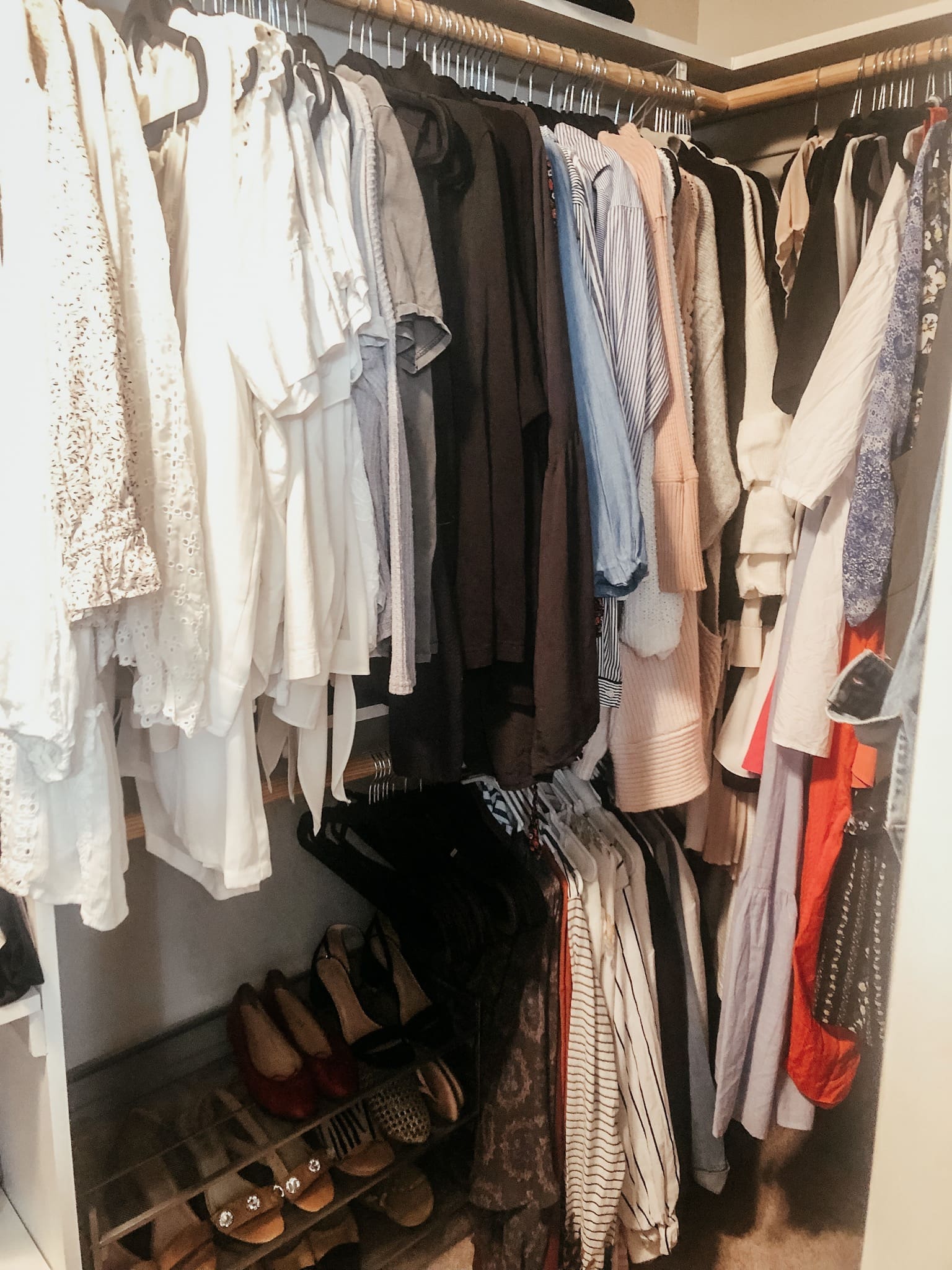 I can't thank Sara and Simple Home Method enough for spending the day with me and changing my entire perspective. Sara has a gift; I can't quite put my finger on it, but I've never met another person who possesses it quite like she does. She was so nurturing and helpful, guiding me through this experience. Simple Home Method really is the whole package! From helping me recognize what "Does it spark joy?" really means and applying that to each item, to packing away all of my donation items, to teaching me how to organize all of my clothes, the process was–and this is going to sound weird–fun! Simple Home Method offers a range of plans and services (you can find a list of services here). I highly recommend doing an Introductory Session first, to see what service plan(s) will best fit with your goals. Simple Home Method is here to turn your dreams for your home into reality.
To find organization inspiration daily, make sure to check out Simple Home Method on Instagram.