This post is sponsored by Custom Alarm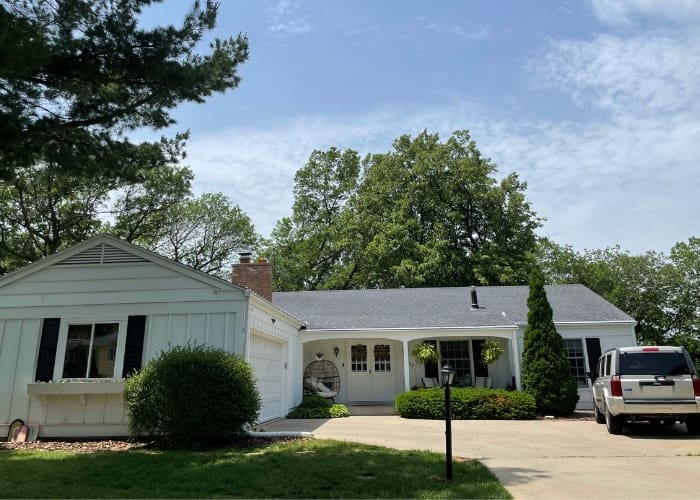 This spring, our neighbor texted us early on a Sunday morning to let us know her catalytic converter had been stolen.  She was concerned because her vehicle was parked outside and she knows we park one of our vehicles in our own driveway.
We live in a quiet neighborhood with a combination of families with young kids and some retirees.  Our street is not a direct-through street and we typically recognize nearly every car that drives by.
Turns out that in the middle of the night, thieves had come to her house, used a jack to lift up her car, and removed the catalytic converter…all within yards of several sleeping people.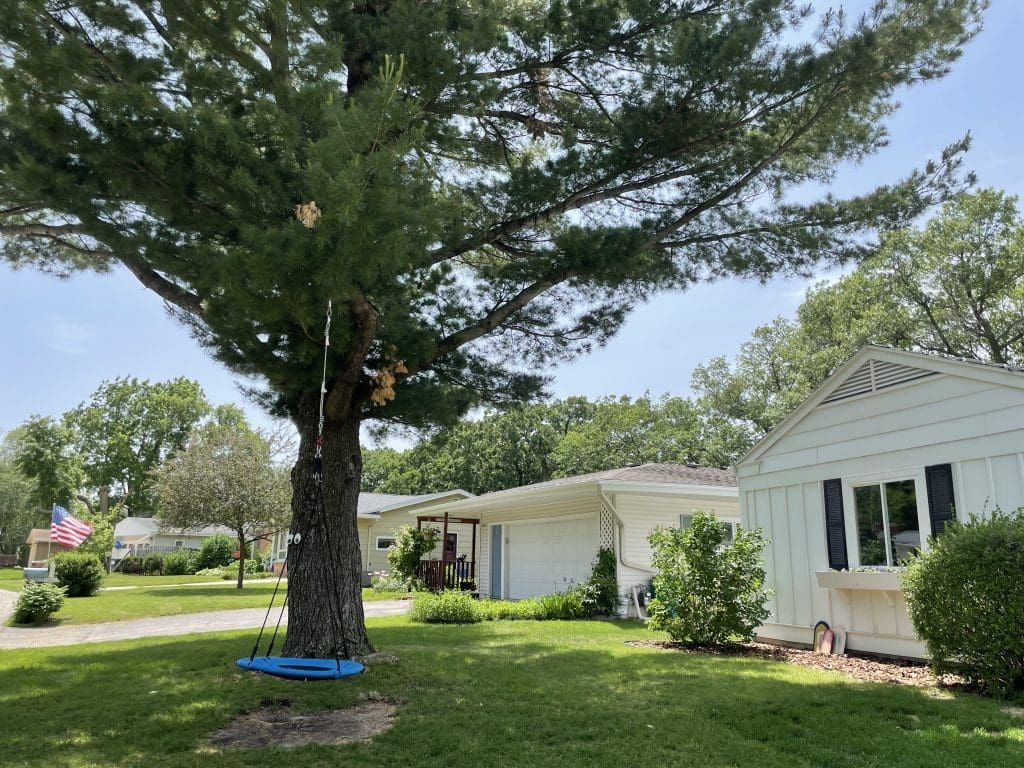 Shortly after this, we found out that another car parked outside just down the street from us at our neighbor's house had also been targeted and THEIR catalytic converter was also stolen.
A catalytic converter is an exhaust emission control device that converts gases and pollutants in exhaust gas into less-toxic pollutants by catalyzing a reduction reaction. (source: Wikipedia) Thieves will target catalytic converters due to the value of the metals found inside the converters. Catalytic converters are typically comprised of three precious metals (platinum, palladium, and rhodium) that have all risen sharply in price in the last decade.
Our neighbors called law enforcement to report the theft. A community service officer wanted to speak with us to find out if we knew anything and it was then that he spotted our security camera and video doorbell.
Earlier this winter, we had a security system installed by Custom Alarm.  One of the most important aspects of our system included an outdoor camera that pointed at our driveway as well as a doorbell that would capture movement.  Our kids play independently outside and I wanted to be able to check on them quickly whenever I needed to.  In the back of my mind, I always thought it would be a good idea too since we permanently park one of our vehicles in the driveway.
The community service officer was quick to tell us that he believed the only reason our vehicle was spared was due to our security camera. He said he has been suggesting these cameras to anyone that has a vehicle parked outside overnight.  While very inconspicuous during the day, the camera does glow with faint infrared lights a night.  Any thief would be mindful to check for a security camera before stealing something in plain sight of a camera.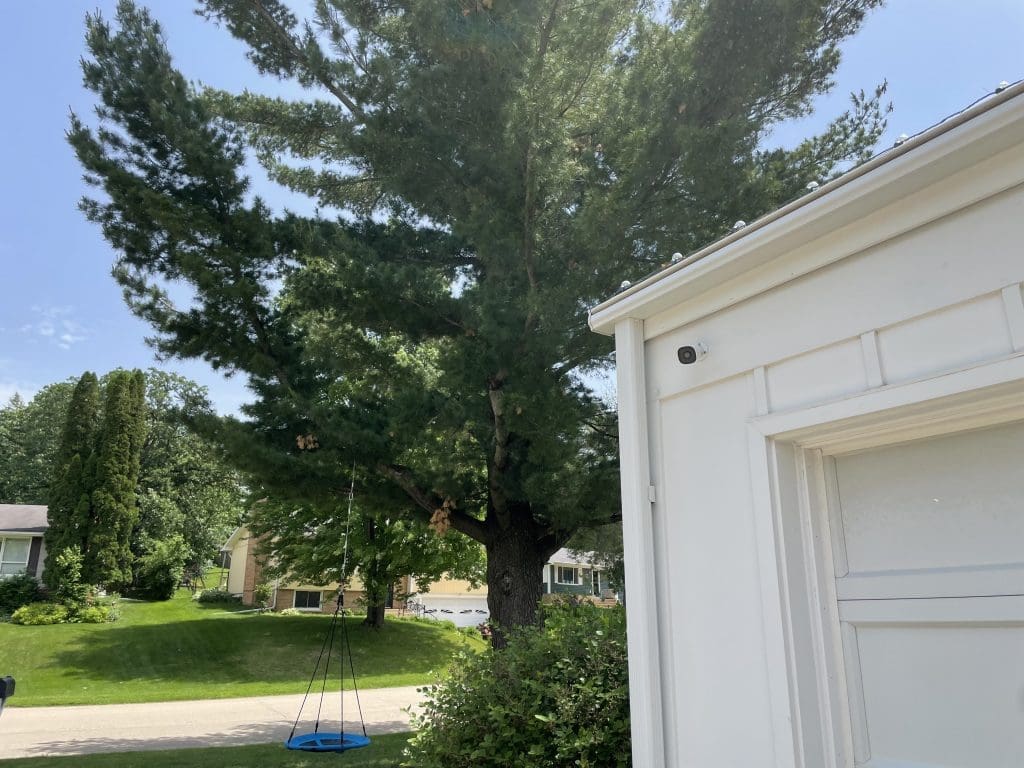 We reviewed the footage on our phones and initially saw no activity on our camera.  Later, after a more careful review, we did see what appeared to be shadows moving slowly near where the street would be. Of course, being the junior gumshoes we figured this just absolutely had to be the thieves.  Our camera is not pointed directly at the street so we can only speculate.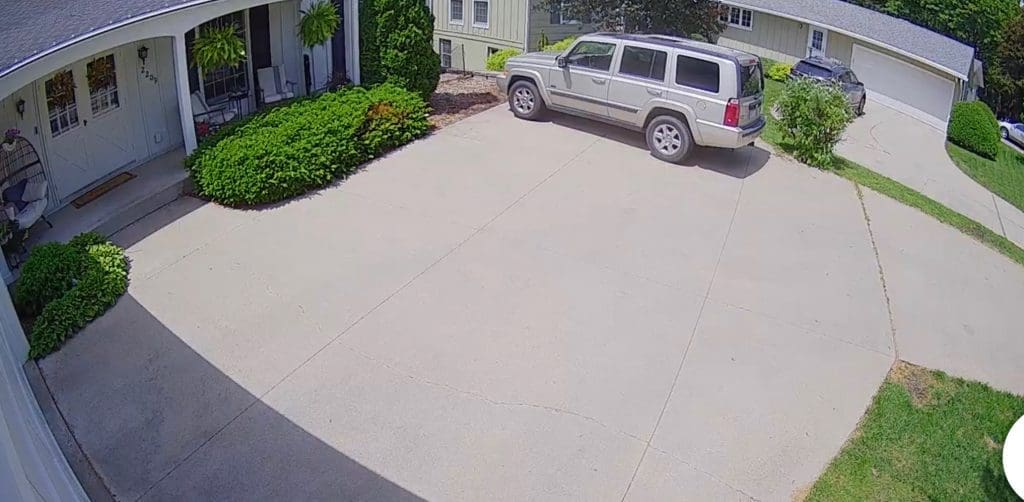 The security camera *has* brought us a lot of peace of mind. I'm not fearful of my neighborhood – or anywhere in Rochester for that matter – but having something stolen on your property is never convenient and almost always involves an expense. We haven't experienced any more dramatic thefts, but we have caught various forms of wildlife and the neighborhood roaming cat.
If you're interested in learning more about installing a security camera to provide protection for your home, please contact Custom Alarm today for your free consultation.