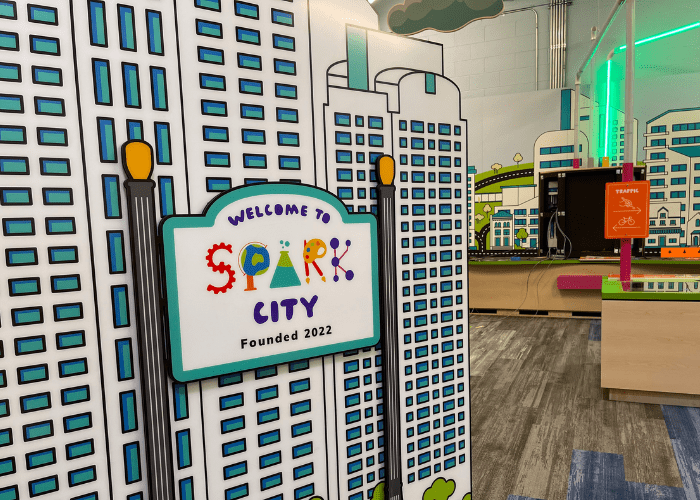 Beep beep!  Check out all the action in a real city at SPARK's brand new exhibit, Spark City!
There are already 101 reasons to love SPARK: The Children's Museum of Rochester and now we can add their brand new exhibit to the list. Spark City will officially open to the public next week after a few weeks of construction.  This exhibit has been nearly two years in the making and will be a permanent exhibit to the popular family attraction.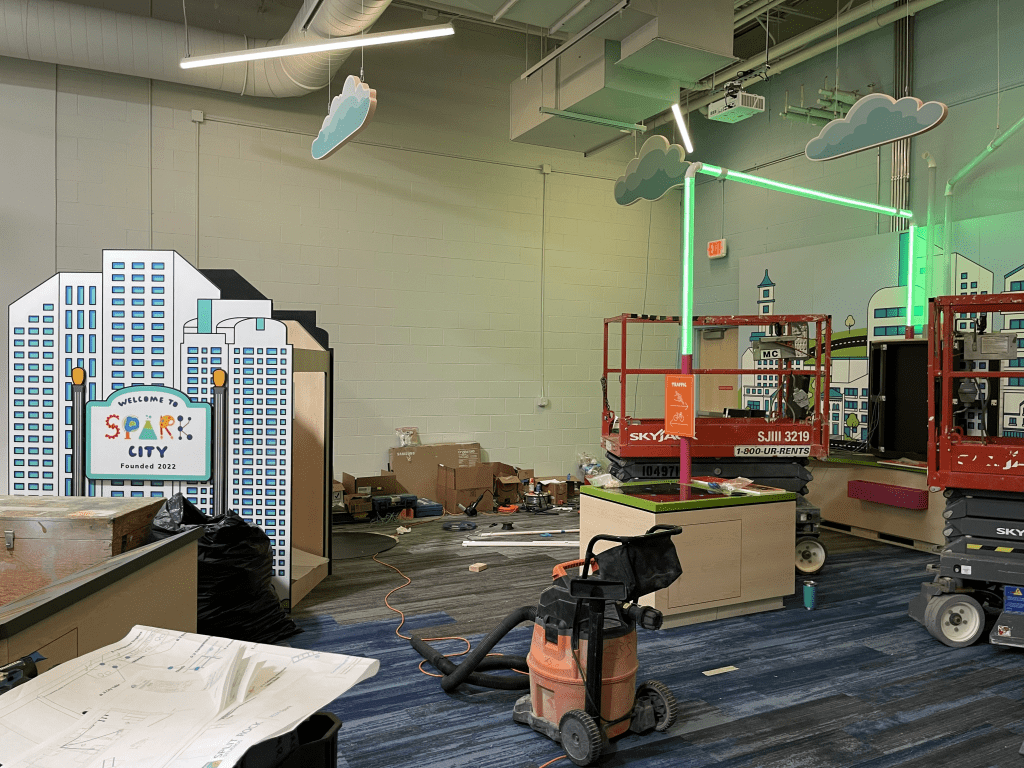 Like any working city, the Building a Smarter City exhibit will have all kinds of working parts.  Through hands on play and navigating power plants, weather patterns, traffic jams, water systems and more, visitors will soon discover that Smarter City is one big connected game. All systems affect the other and it's up to those interacting with the exhibit to each aspect weaves together.  The object of the game is to understand human connections and sustainability.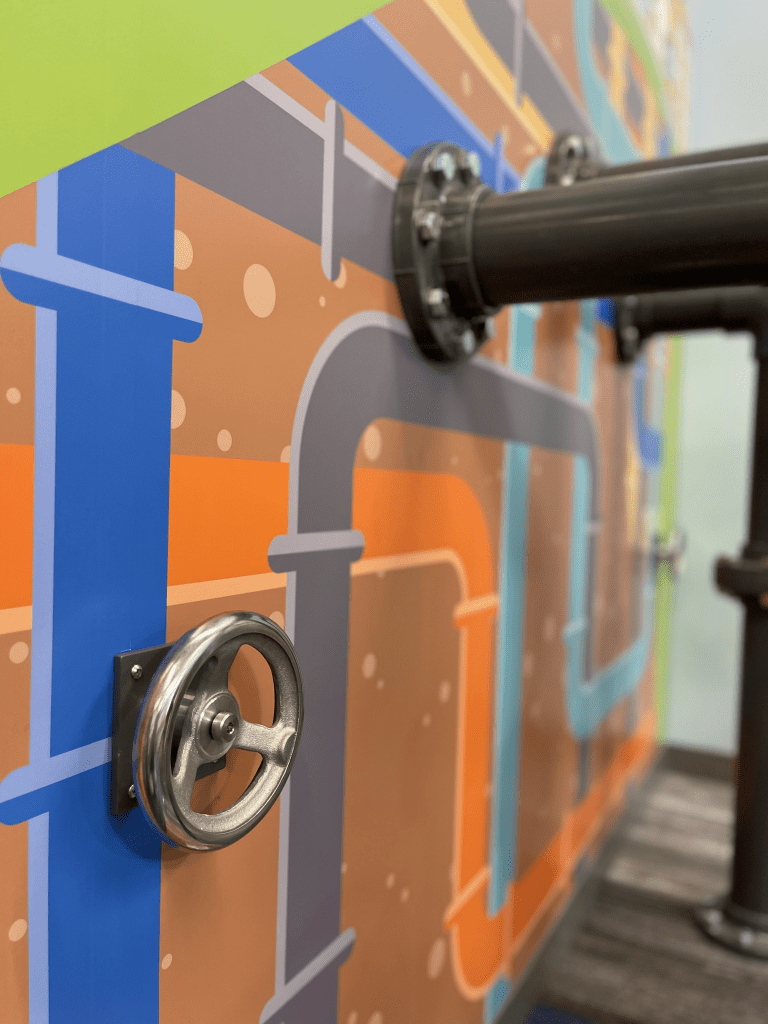 The new exhibit was built by Brooklyn Park, Minnesota based Split Rock Studios and features skyscrapers, climbing structures, bike-riding, interactive pipes, projection play, a LEGO station, and more.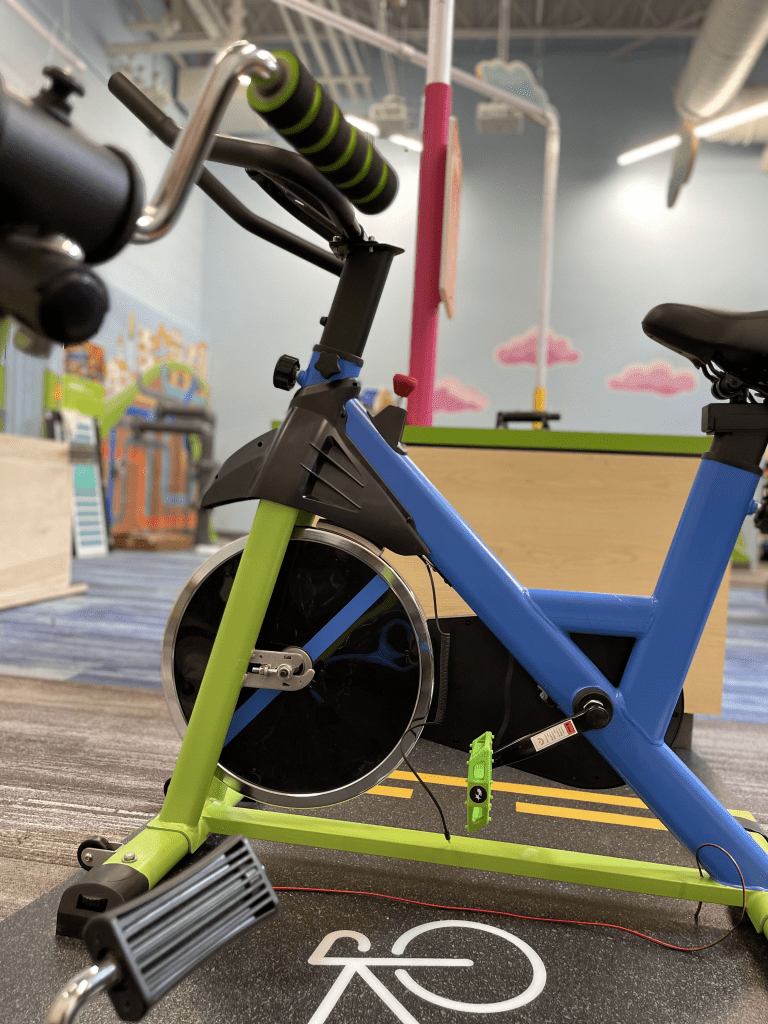 "We want to create situations that require visitors to rely on each other for insights into both how to play the game and also how to improve the overall health of the city," said Melissa Brinkman, SPARK Board member and Chair of the Exhibit Committee. "This exhibit will appeal to children and adults of all ages, but especially older children and teenagers. They will be challenged to explore the many ways STEAM concepts are connected to the community and encouraged to think critically about a city's problems and what they can do to address them."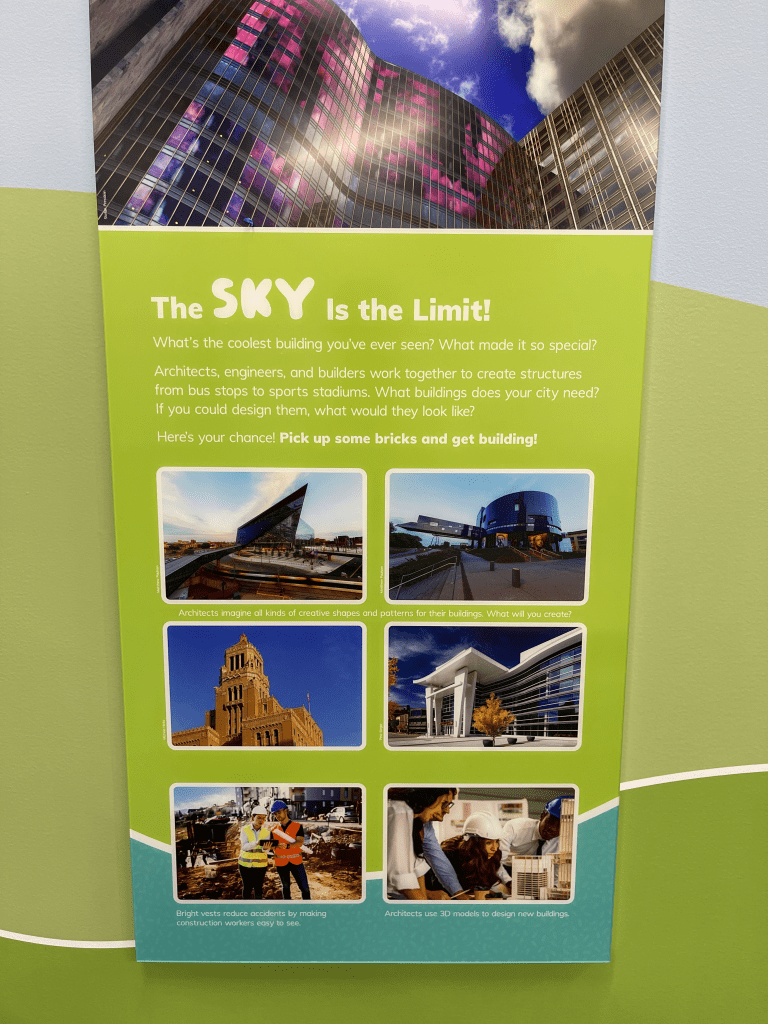 SPARK members are invited to an exclusive experience on Monday, May 9 from 9 AM until 12 Noon. SPARK City officially opens to all guests on Tuesday, May 10 at 9 AM.
SPARK is located inside of the Apache Mall in the JCPenney wing.
Hours: Tuesday – Sunday, 9 AM – 5 PM, and until 6 PM on Thursdays
Address: 1201 12th Street SW, Suite 632, Rochester MN 55902
Phone: (507) 218-3100