Minnesota Department of Natural Resources has released exciting news regarding cave-dwelling invertebrates in Mystery Cave. Extensive exploration and sampling has turned up some surprising finds in Forestville/Mystery Cave State Park. Five never-before recorded invertebrate species were discovered in the cave system. While these species have been recorded in caves in other parts of the area, these discoveries and newly published findings are surprising. Some of these invertebrates had not been found in this area before, and thought not to be able to survive in this area.
What's so special about these little creatures? Actually, quite a lot! These invertebrates, which are related to invertebrates that live above ground, reside in an extremely unique environment, and have many adaptations to allow them to thrive. Per Minnesota DNR, life in a Minnesota cave is cold, wet, and dark– consistently at 48ºF year-round with 100% humidity. Most species found in caves have no eyes (no need for them in the complete dark), no pigment (they look colorless–no camoflauge required in complete dark with other eyeless creatures), and have extra-long appendages for sensing / feeling their way around their environment.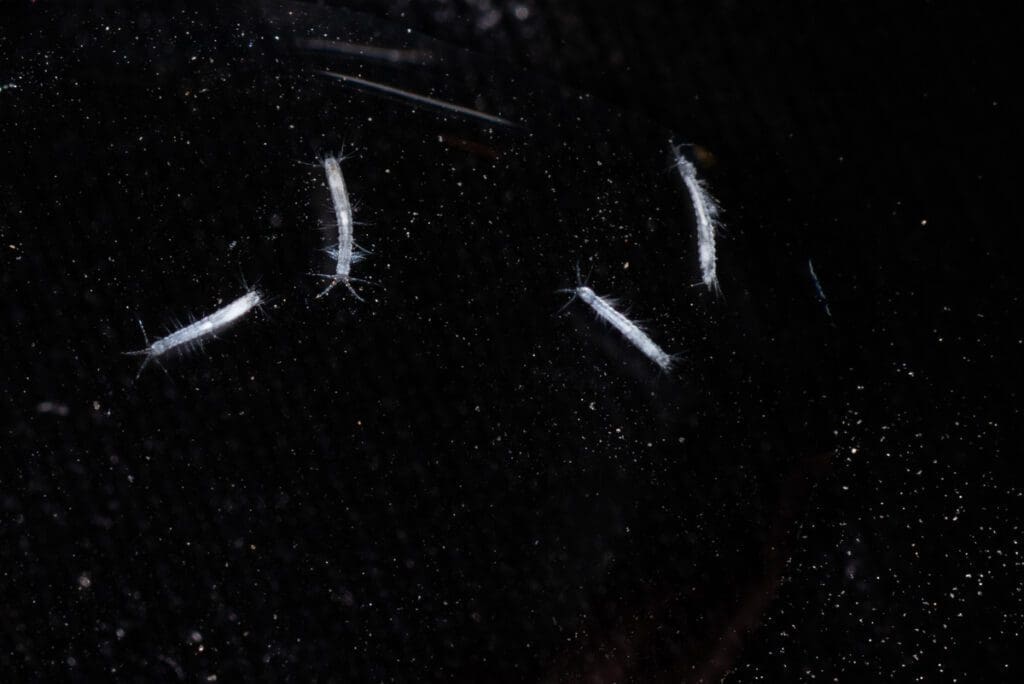 Scientists study cave invertebrates for many reasons, but one is that these creatures tell the story first when it comes to the health of our groundwater. With their extremely specific, consistent environment, any changes such as groundwater pollution can be devastating to these species.
Without further ado, let's meet these new creatures:
Acari: Rhagigidiida (mite)
Discovered in Mystery Cave. First record from the park.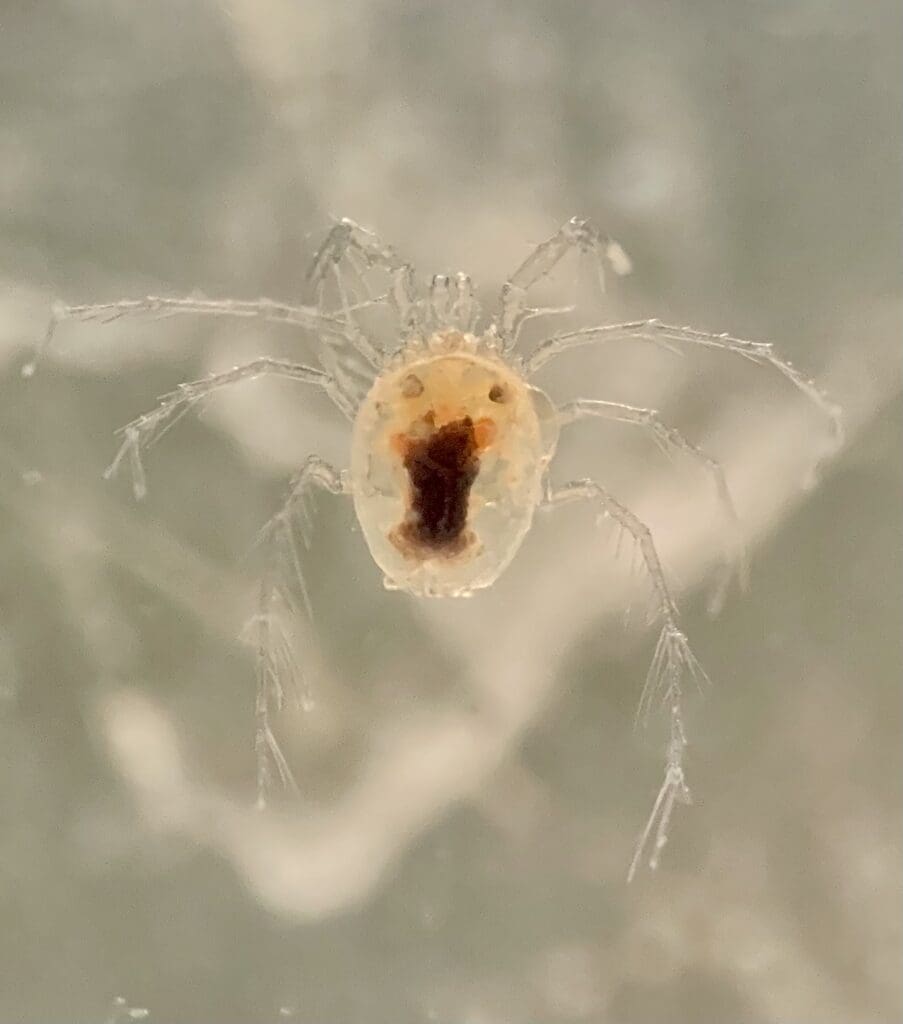 Araneae: Nesticidae (spider)
Discovered in Old Mystery Cave. Follow-up investigation is planned for this little cave-dwelling spider!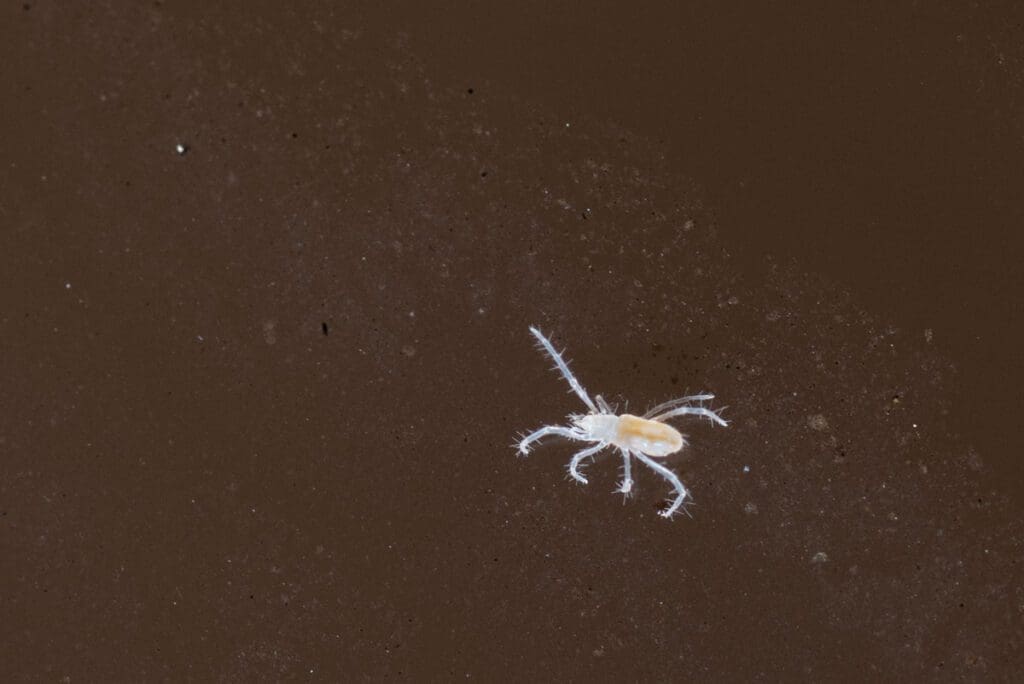 Amphipoda
First record in the park, and new species for this area!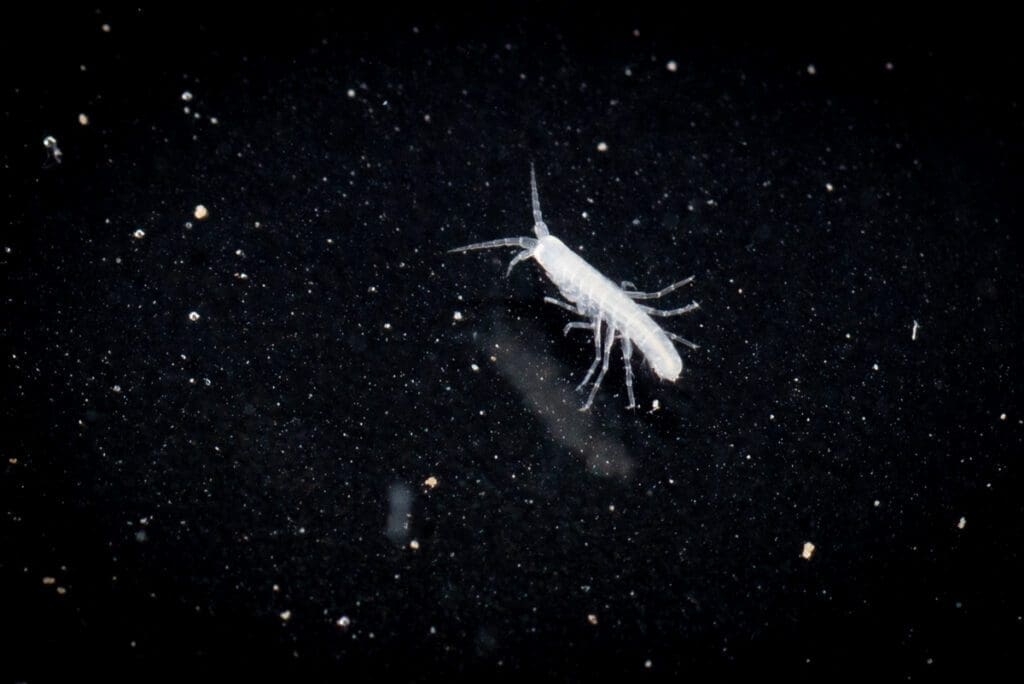 Bathynellacea
While plentiful in many areas around the world, this is the first record of Bathynellacea in this park!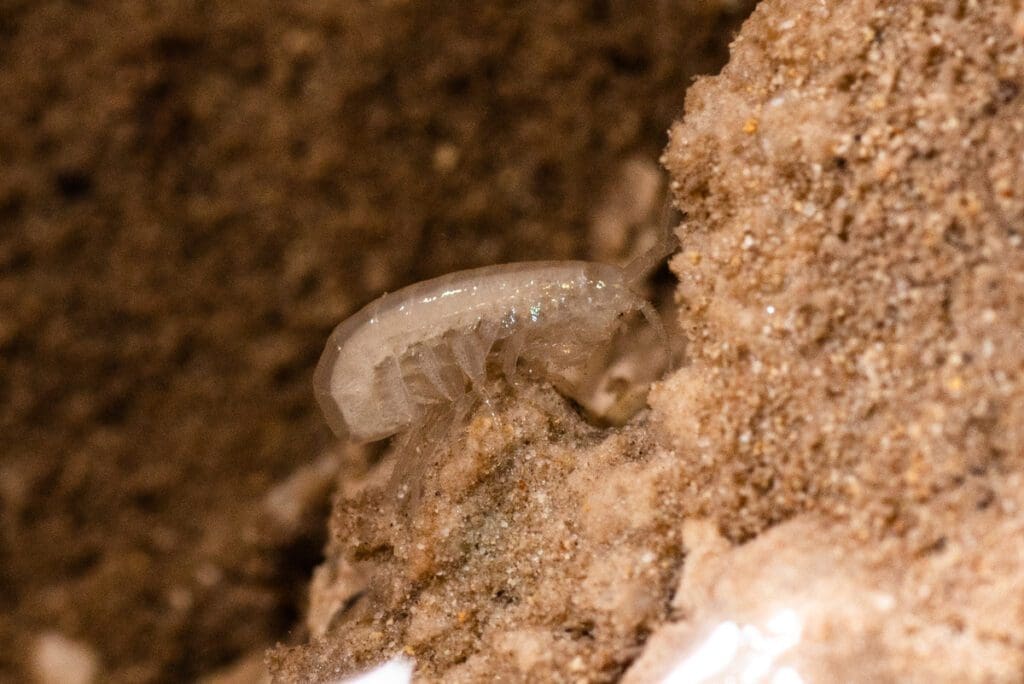 Diplopoda: Achemenides Pectinata
Reported in other nearby areas, but first recorded finding for this park.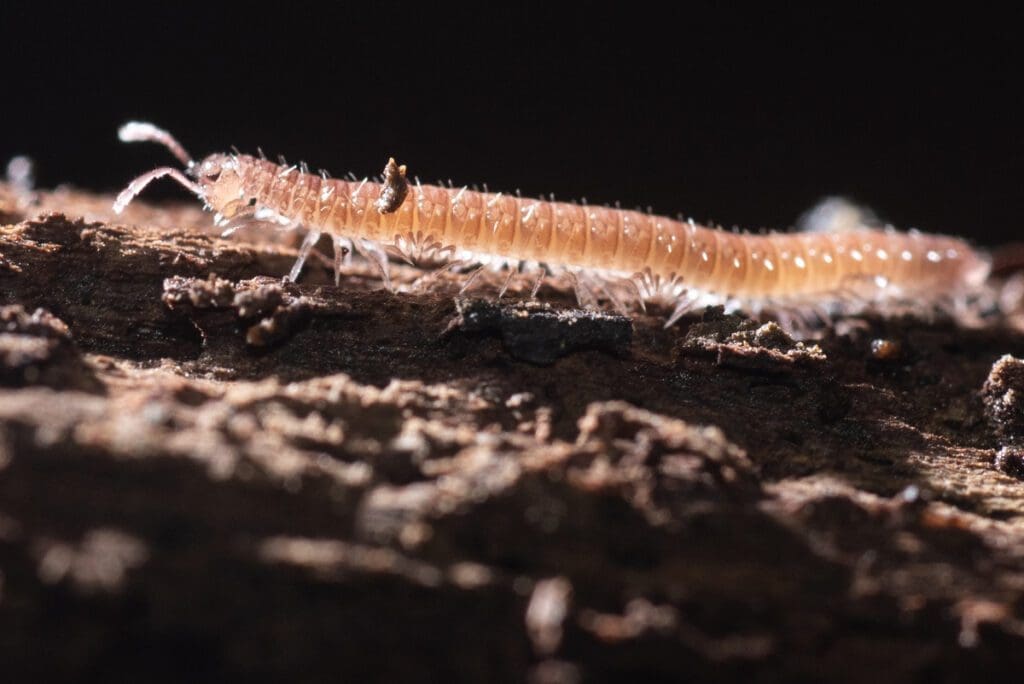 A huge congratulations to the research team and Forestville/Mystery Cave Park cave manager Dawn Ryan for these amazing discoveries!
---
Want to visit Forestville/Mystery Cave or other area caves? Check out our Guide to Local Caving Adventures for a fun, unique adventure close to home! Mystery Cave reservations will open April 1, with the cave opening for the season May 13, 2023.