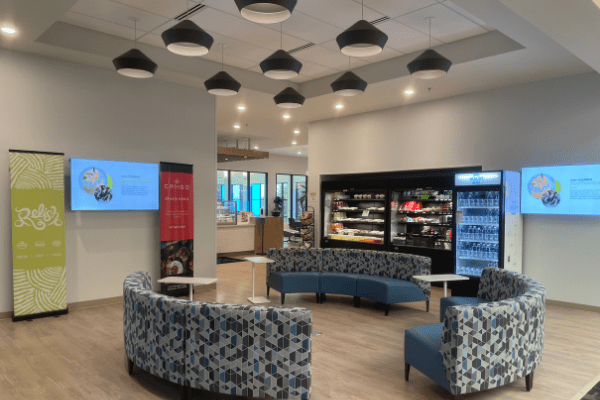 Café Relish is a new local dining establishment that opened this past spring. It is located in the Rochester Athletic Club and it is open to everyone! You do not have to be a member of the RAC to go enjoy their amazing and responsibly sourced food! Cafe Relish is owned and managed by Early Bird Hospitality Group, which is also the owner of Cameo at the Castle!  My family and I have had the opportunity to enjoy their great menu and here is a quick rundown of what Café Relish has to offer.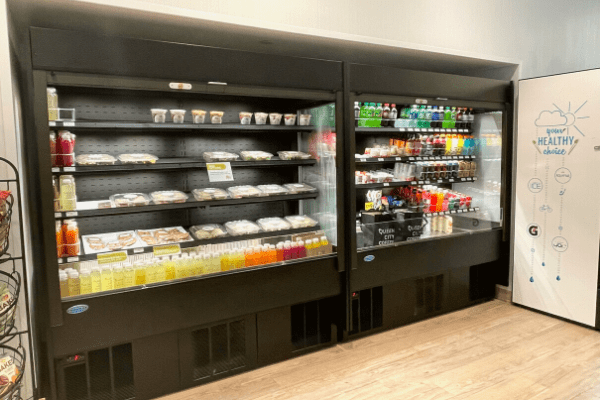 The menu has a variety of options including gluten-free, dairy-free, and vegan. They have breakfast items such as sandwiches and bowls, as well as hearty salads, sandwiches, bowls, soups, wraps, and kid-friendly options. I have ordered the Avocado Caesar Salad and the Turkey Bacon Avocado sandwich (this is the manager's favorite menu item!). The salad was crisp, the dressing not overpowering and filling. The sandwich was on soft multigrain bread with a light garlic sage mayo that complimented the turkey, bacon, and avocado well. My husband ordered a breakfast bowl and said it was amazing! Our daughter had the classic chicken tenders and gobbled them up.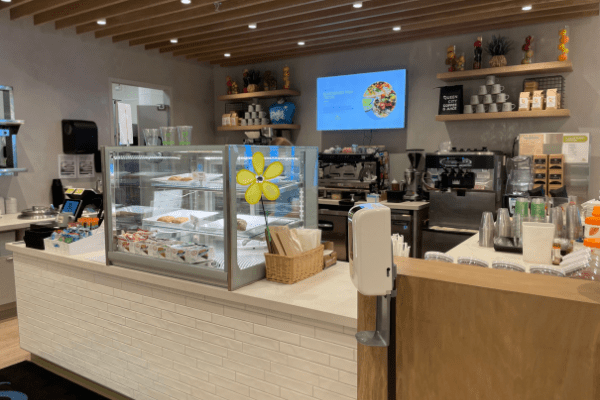 Queen City Coffee and Juice also operates out of Cafe Relish. Juice can be picked up at the cafe or ordered online and picked up at a later time. Their coffee is a nice pick me up and their raw cold-pressed juices are the bomb dot com (my favorite juice variety is the Solid Gold). Queen City Coffee and Juice has all sorts of juice and coffee selections available to browse online.  Make your selections, order online, and pick up in the store!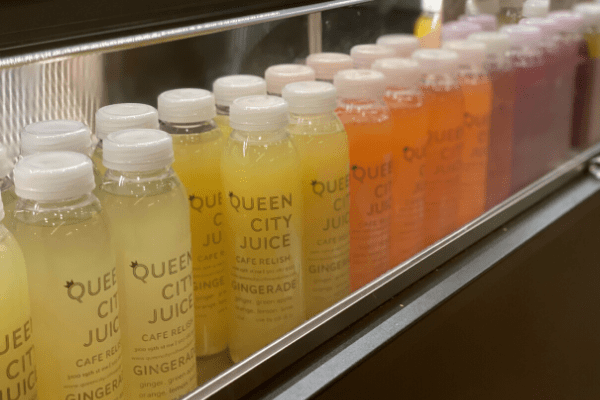 The beauty of Café Relish is you can also order online or they have ready-to-go meals when you walk into the café if you are in a hurry. The Avocado Caesar Salad that I mentioned above was a grab-and-go item…and it was beyond fresh.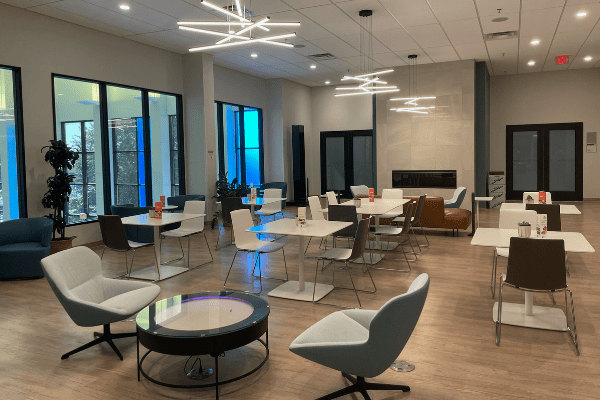 Stop into Café Relish and relish in the charming cuisine!