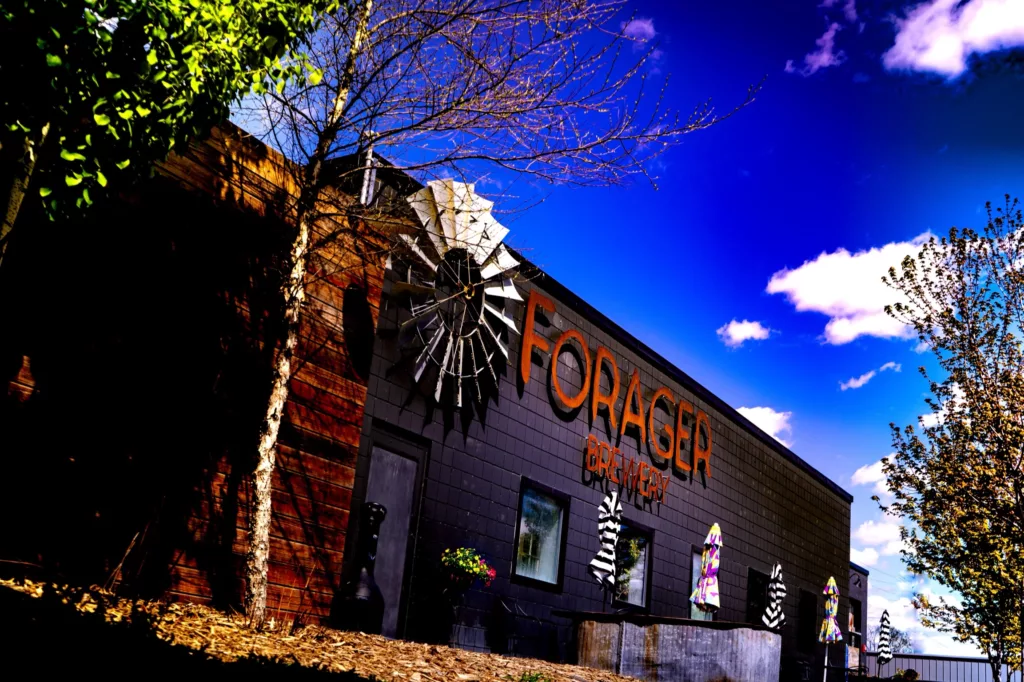 Annie Henderson and Austin Jevne put their heads and talents together to start a brewery after Jevne served beer at an event hosted by Henderson. They combined Henderson's experience in the food industry with Jevne's beer brewing expertise to open Forager Brewery eight years ago. "Austin made a lot of wild beers with foraged ingredients so we used that idea for the name and remodeled the former Good Foods store," says Henderson, owner of Forager Brewery. This focus on sourcing and highlighting everything local would become the base of everything that Forager Brewery does.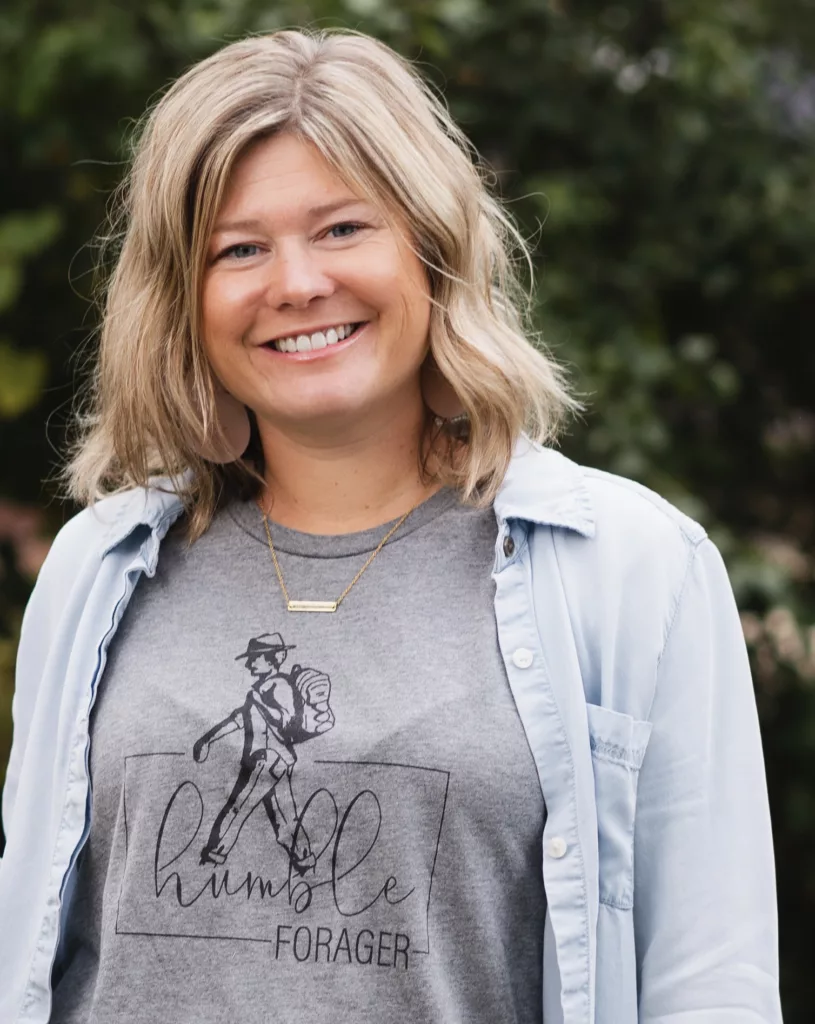 Foraged Goods Throughout
Stepping into Forager Brewery, you'll likely notice its unique décor throughout, such as the moose above the bar, the elephant wood bar, or the chandelier. Many of the items were "foraged" from local places. The elephant wood bar is the original from the Rochester Golf & Country Club. A peek into the library will reveal a cozy homestyle den, with shelves full of books and board games. Look up at the chandelier – it's from the former Michael's Restaurant. 
The attention to detail throughout the indoor and outdoor spaces focuses on found and used items from past Rochester businesses and residents in a collection salvaged by John Kruesel. Kruesel owns John Kruesel's General Merchandise and Auction Company. "We upcycled and reused things. We showcased a lot of local history and gave it a lot of character," says Henderson, who designed the inside of the brewery.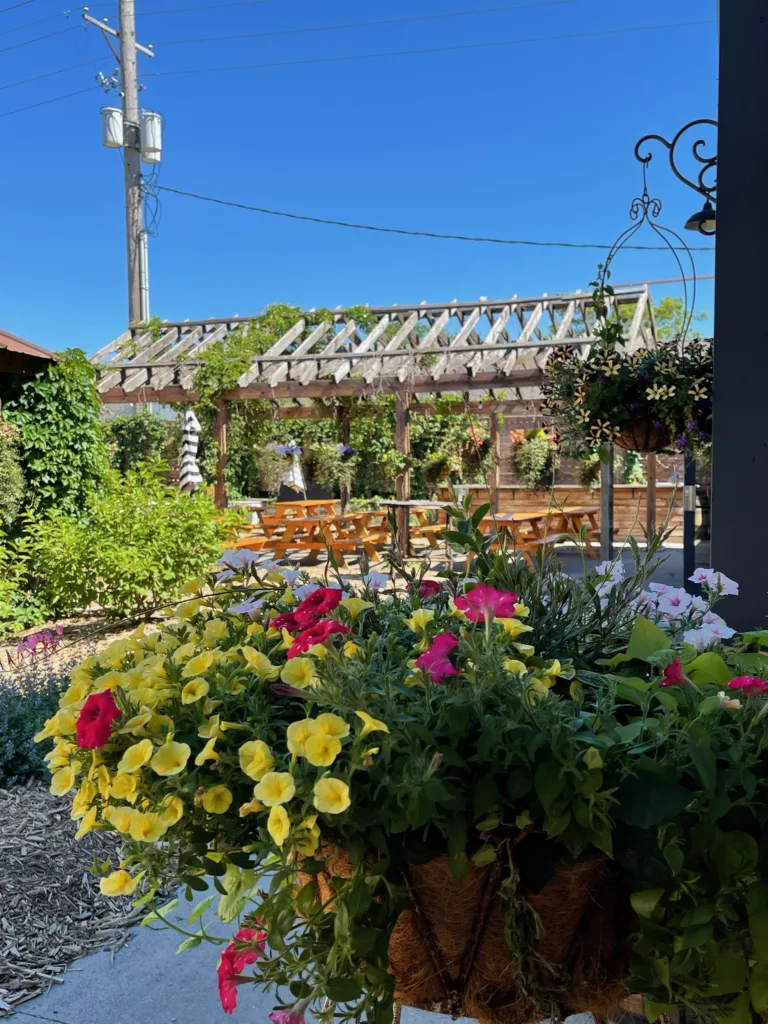 "We took down an old barn and used the barn wood on the walls, the grain bin on the patio, and the barn's trusses for the pergola on the patio," Henderson explains. Looking around the patio, you can also see a windmill from a local farm and planters of fresh herbs and flowers, along with an outdoor stage. This combination of antique and fresh makes their dog-friendly patio a great place to stop for a visit with a friend or for dinner with your family all season long.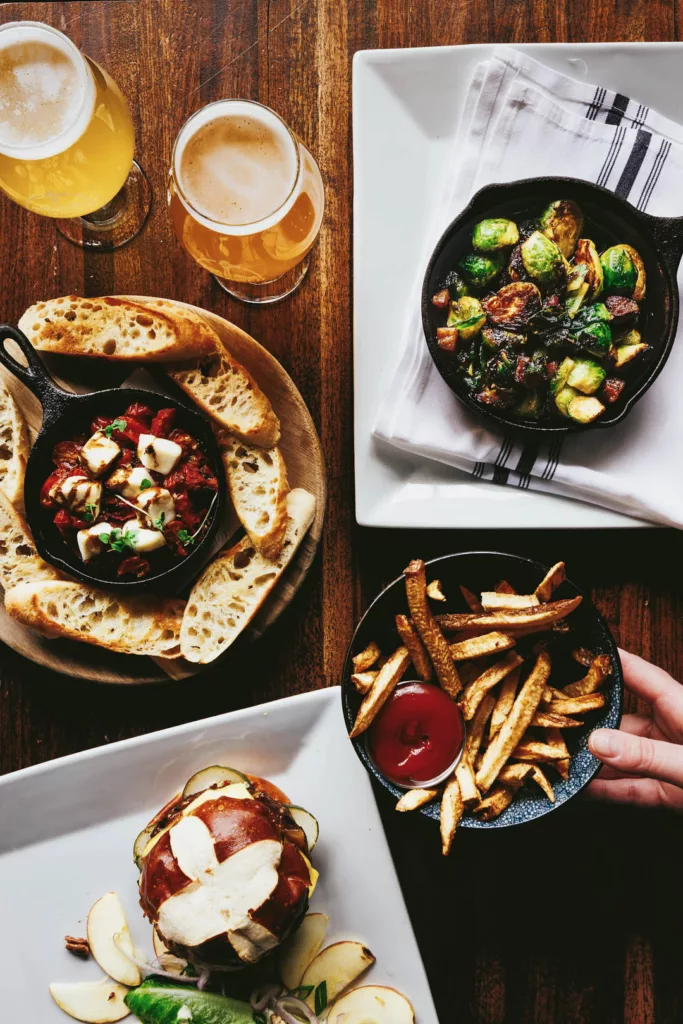 Local Focus – Food, Music & Art
Forager's commitment to local is evident in all that they do. The menu changes about three times a year to showcase local, seasonal ingredients made in their scratch kitchen. "We work with over 50 farmers and put money back into the community," explains Henderson. Their menu includes wood-fired pizzas – such as the Piggy Pie, made with sausage, mozzarella, roasted red pepper, balsamic reduction, and cream cheese. Or try a seasonal salad made from local ingredients, birria tacos made with birria beef brisket, burgers, or one of their vegetarian (vegan available) entrees. Kids love the mac & cheese, grilled cheese, or other choices from the kids' menu. Whatever you order, you know it was made from scratch with fresh, local ingredients.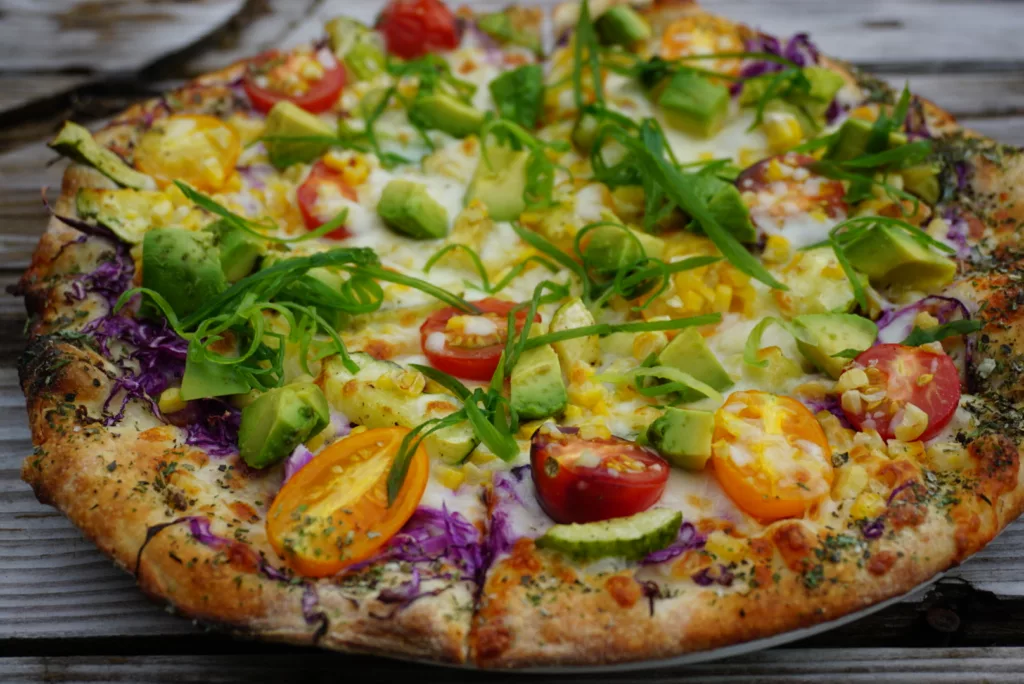 A variety of local musicians perform at Forager five nights a week. "We focus on supporting local artists and musicians," explains Henderson. Two rotating art galleries at Forager feature art from a different local artist every month. Henderson adds, "We also have two artists on staff. Trevor Sim makes every beer label. Cassandra Buck curates the galleries and hosts art-related events." Keep an eye on the Event Calendar for new and upcoming events.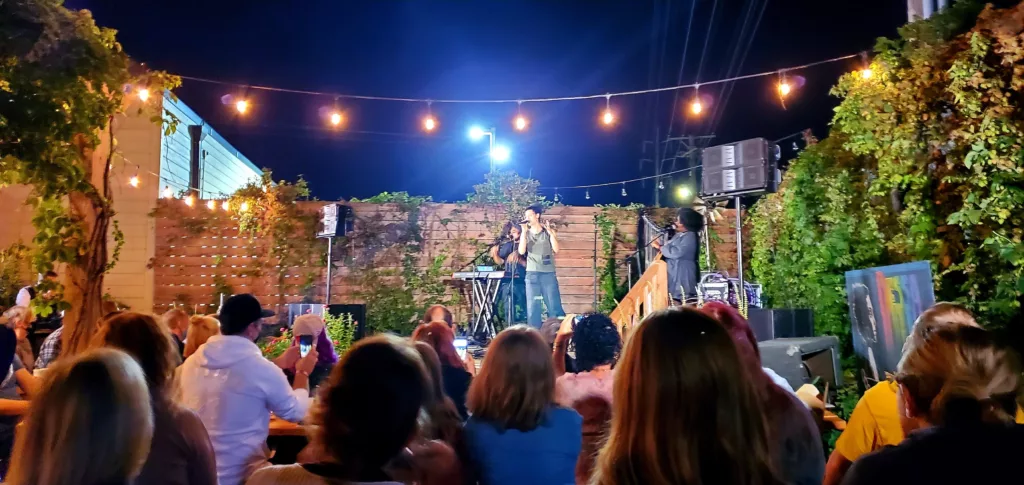 Craft Brews and More
Forager has about 12 to 15 beers on tap at any time, with about 120 kinds of beer made each year made by the head brewer, Paul Metz. Henderson notes that the Sherpa Survival Kit beer, a coffee stout, is one of the popular beers. "My favorite is Hip Hops, a West Coast style IPA." Forager also makes barrel-aged beer on a seasonal basis. "We make barrel-aged beer that brews for 18 to 36 months- in whiskey or bourbon barrels, hence the name 'barrel-age beer'," explains Henderson.  Each new brew is celebrated with a release event when a new barrel-aged beer is ready. With so many craft brews to choose from, it can be hard to choose just one. Instead, try a flight of a few different beers in four-ounce pours. "We can help steer people to what they'll like," said Henderson.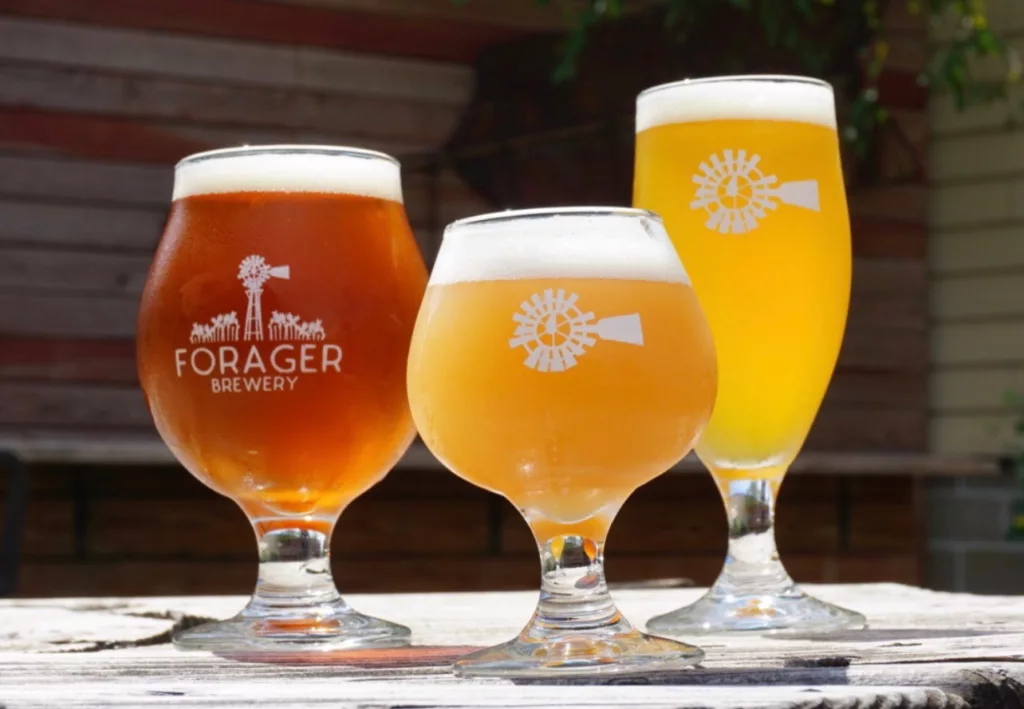 If craft beer isn't your drink of choice, try one of Forager's many other options. They serve a wide selection of hard seltzers, fruited beer or sours, craft cocktails, wine, mimosas, kombucha, ginger beer, root beer, homemade juices, smoothies, and more. Need caffeine? Try a coffee or latte from the café every day from 8 am to 3 pm.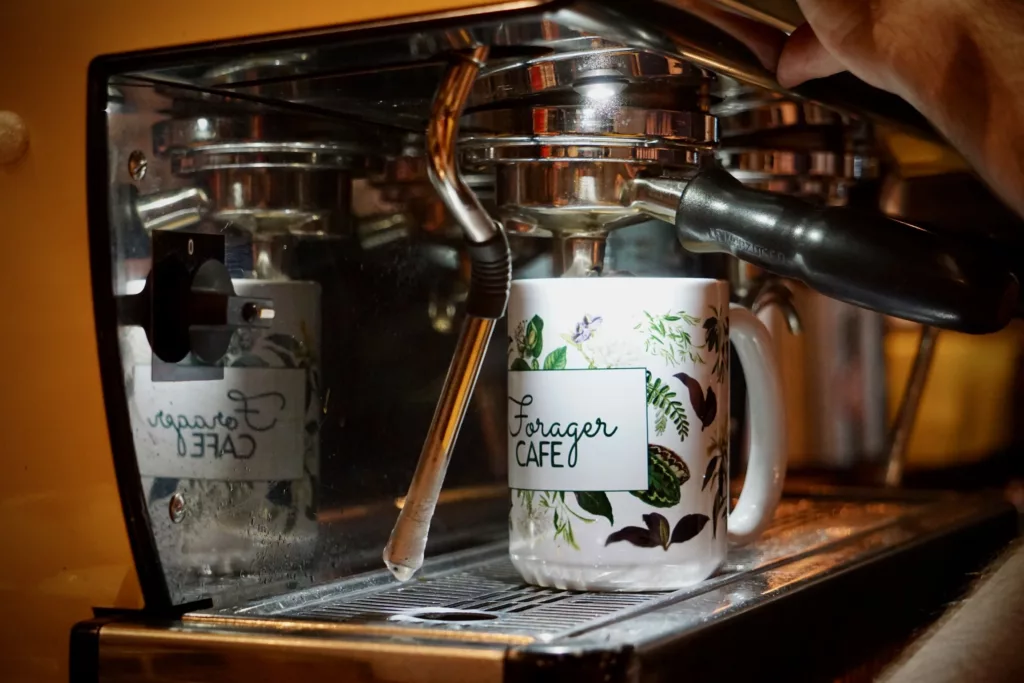 Craft Beer To-Go
To bring Forager beer home, buy a crowler of your favorite beer at Forager. Several local liquor stores also carry Humble Forager brews, Forager's sister company run by the original head brewer Jevne.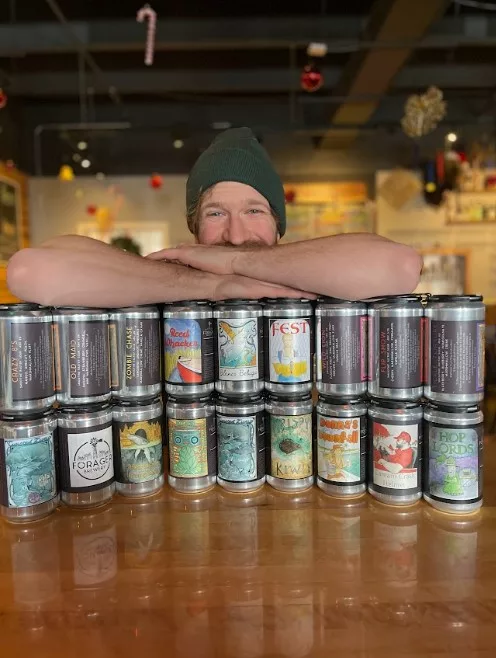 Find out more:
Address: 1005 6th St. NW, Rochester, MN
Website: https://foragerbrewery.com/
Facebook: ForagerBrewery
Instagram: foragerbrewery