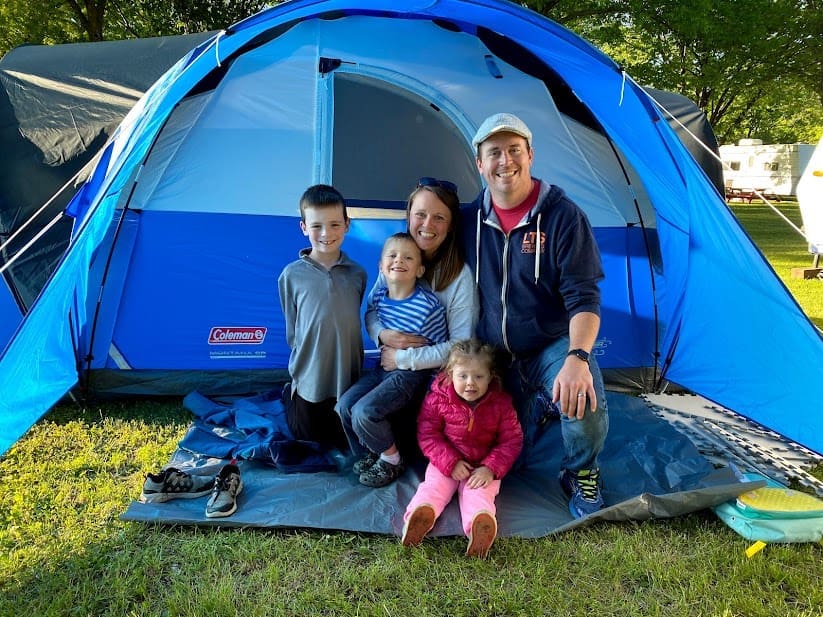 Tricia moved back to Stewartville, her hometown, in 2011 after spending college (plus 1 year) in Wisconsin. While she loved growing up surrounded by her big extended family, she never thought she'd be back in this area. However, when the love of your life proposes to you and his job is in Rochester, you move back to the area!! Now, she couldn't imagine raising her 3 children anywhere else!
After teaching special education for 6 years, Tricia left the classroom to be a stay at home mom to her 3 kiddos: Charlie, William and Lucy. 2020 brought some unexpected changes, and Tricia once again put on her teaching hat and began homeschooling her then 2nd grader. This was such an amazing change for her family; she is getting ready to start her 2nd year homeschooling her 3rd grader and kindergartner!
Tricia is passionate about sharing Jesus with kids and women through various ministries in her church. When she isn't teaching or out on a hiking adventure with her family, you'll find her devouring books, crocheting or knitting, or baking sourdough bread! Tricia has been writing for Rochester Mom since early 2017 and has been on the leadership team since 2018.
What makes you happiest?
I love connecting with other women. This may come as a surprise since I am most definitely an introvert. Large groups of people? Absolutely not! Small groups, or one on one time-YES! I am happiest when I am making a meal for a friend who I know is going through a hard time or welcoming a new baby, or when I receive a text asking for prayers for a specific situation. I think it's just knowing that there are women out there I can support or that I can turn to if I am in need of support. Friendship is such a blessing that adds so much joy to my life.
What's your Rochester, MN "hidden gem"?
After 2020 being the year of everyone exploring the outdoors, I don't know if this is really a hidden gem anymore…but my absolute favorite place to go and just breathe close to home would be Root River County Park. My family loves taking our time walking around the 2 mile loop. We stop to throw rocks in the river, or listen to the various bird songs we hear. In the fall, we come just before dusk and we're often greeted with owls hooting. I think clearer in nature-surrounded by trees, listening to the Root River gently flowing by-it's just about perfect in my opinion.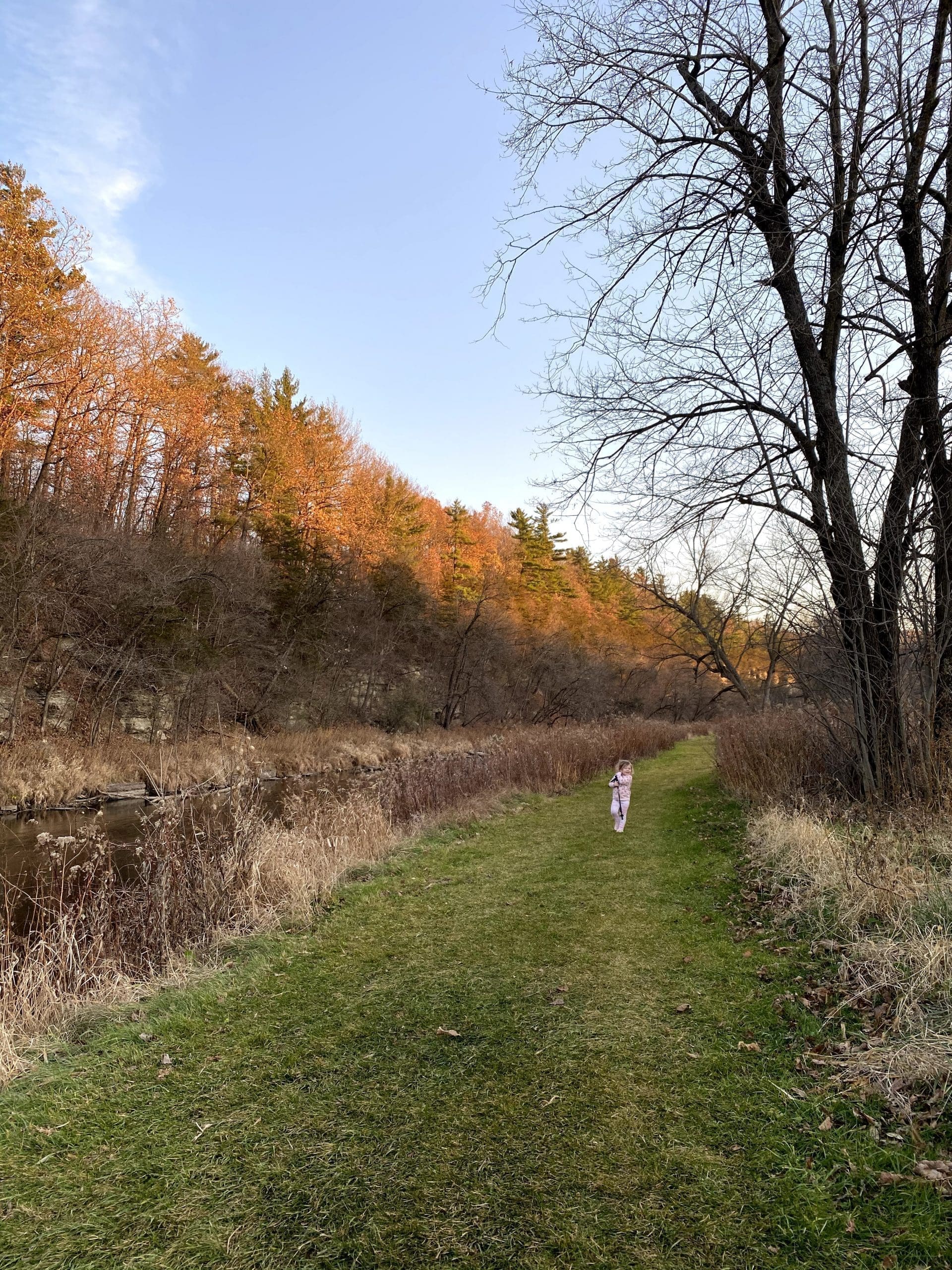 Best concert you've ever been to?
Rend Collective-no question. I've only seen them live 10 or 11 times, and yes I did just buy tickets to a show for this upcoming September…Their concerts are so full of life! They are a Christian band from Northern Ireland and every concert is like a giant worship service. I was introduced to Rend Collective at a big turning point in my life, so I think their music is a reminder to me of how my life has changed over the past 10 years.
What is one thing you are working on changing or being better at?
I have been working hard to enjoy the journey and not to be constantly focused on the end. When I first started hiking with my husband, I would spend most of our hike preoccupied with how much was left to go before we were done or before we would reach the big scenic overlook. I would miss so much because I couldn't seem to enjoy the journey. I'd be grumpy if the weather wasn't just how I wanted it or if my husband chose a trail that was harder than I wanted to attempt. I just never seemed to be content.
One day, it just clicked. I am not enjoying the journey. I'm so focused on the end, that I am missing out on SO MUCH. From that moment on, I have worked so hard to change my attitude. Since then, I have spent hours identifying plants I find along our paths or animal tracks I haven't seen before. I notice little things like the shapes of the clouds overhead or the different bird songs I hear.
I use hiking as an example in this answer, but once it clicked for me with hiking, it also clicked for me in other areas of my life. I have learned to love the mundane every day pieces of motherhood and being a wife. I am not (always) just trudging along from day to day trying to get to the next big moment in our life. I am enjoying the journey!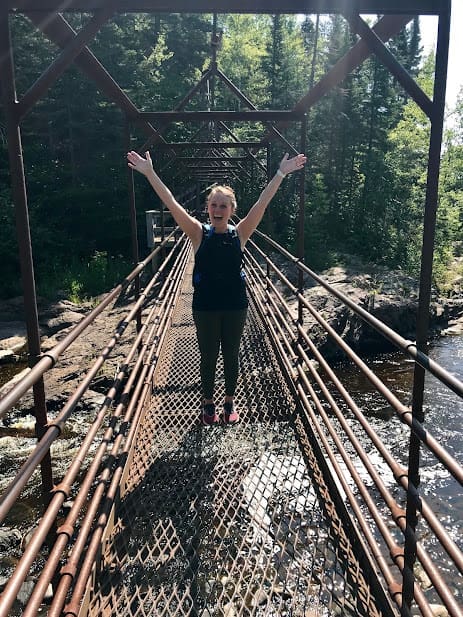 What one thing could you eat every day and never get tired of?
Bread. I love bread. I love it fresh from the oven or warmed back up in the microwave. I love it with butter, cheese, peanut butter, plain, any possible way. When I say bread, I am not talking about the Sara Lee you buy in the bread aisle, I'm talking about the mixed from scratch, sat on my counter to rise for hours, then baked in the oven right in my own home. Mmmm, I think I'll have to get my sourdough starter ready to bake a fresh loaf tomorrow!