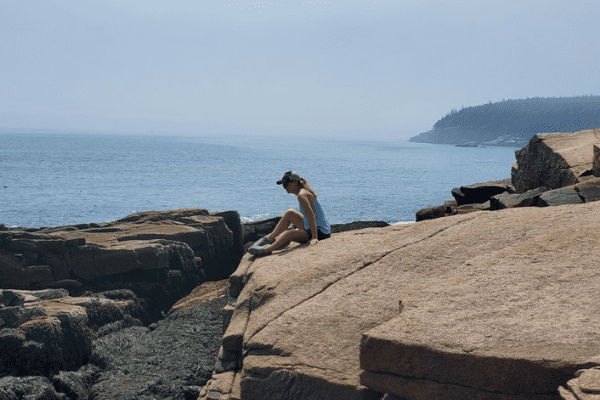 Hi! I'm Kim. I've been a Rochester resident for most of my life, and can't imagine raising my boys anywhere else. Speaking of boys, I live with a whole pile of them. My husband David, our three boys: Gavin (2011), Caleb (2014), Levi (2017), and our panedmic puppy Loki the labradoodle (2020). Our house is loud, sometimes messy, and always busy. There is not a lot of quiet time until they all collapse in their beds at night. I love it and also get really lonesome for girls sometimes. However, I fill that need for girl time with my amazing extended family and friends who I love like family.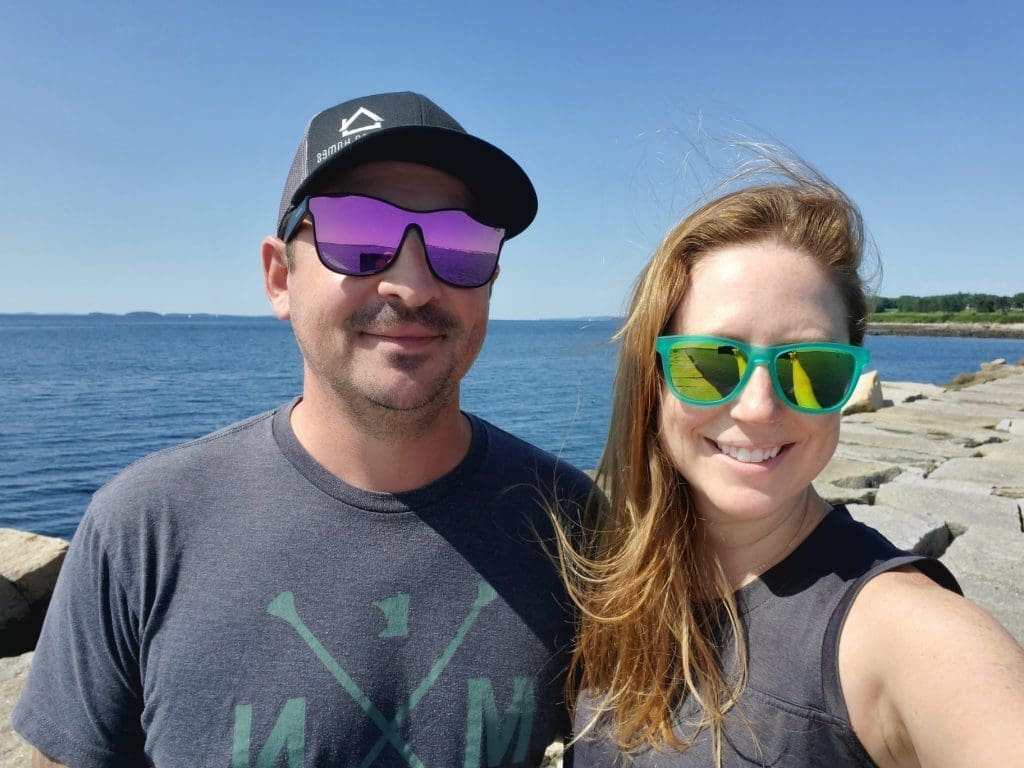 I've been part of Rochester Mom since 2016 as a contributor, and part of the leadership team since 2019 as the content editor. I also work at Mayo Clinic as an education coordinator, and do freelance writing for The Kettle, the University of Minnesota- Rochester alumni magazine. In my freetime, you can almost always find me outside. I spend a lot of time working in my ever-expanding gardens, walking/running, or supervising whatever shenanigans my boys and the neighborhood boys are into that day: tree-fort builiding, making a campfire in the fire ring, catching toads, frogs, and even a tiger salamander to keep as pets (and finding bugs to feed them), bike/scooter/rollerblade races, etc. I also enjoy cooking and baking, and used some time during the pandemic to add some new skills and recipes to my repertoire. Except sourdough. I killed the starter immediately, and haven't tried again.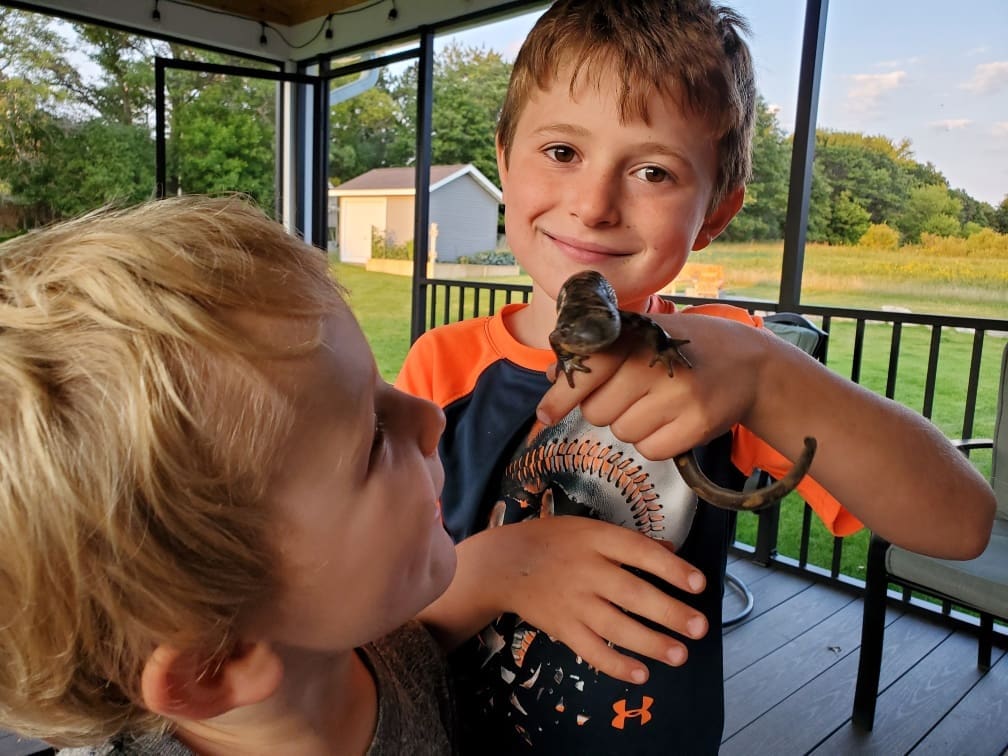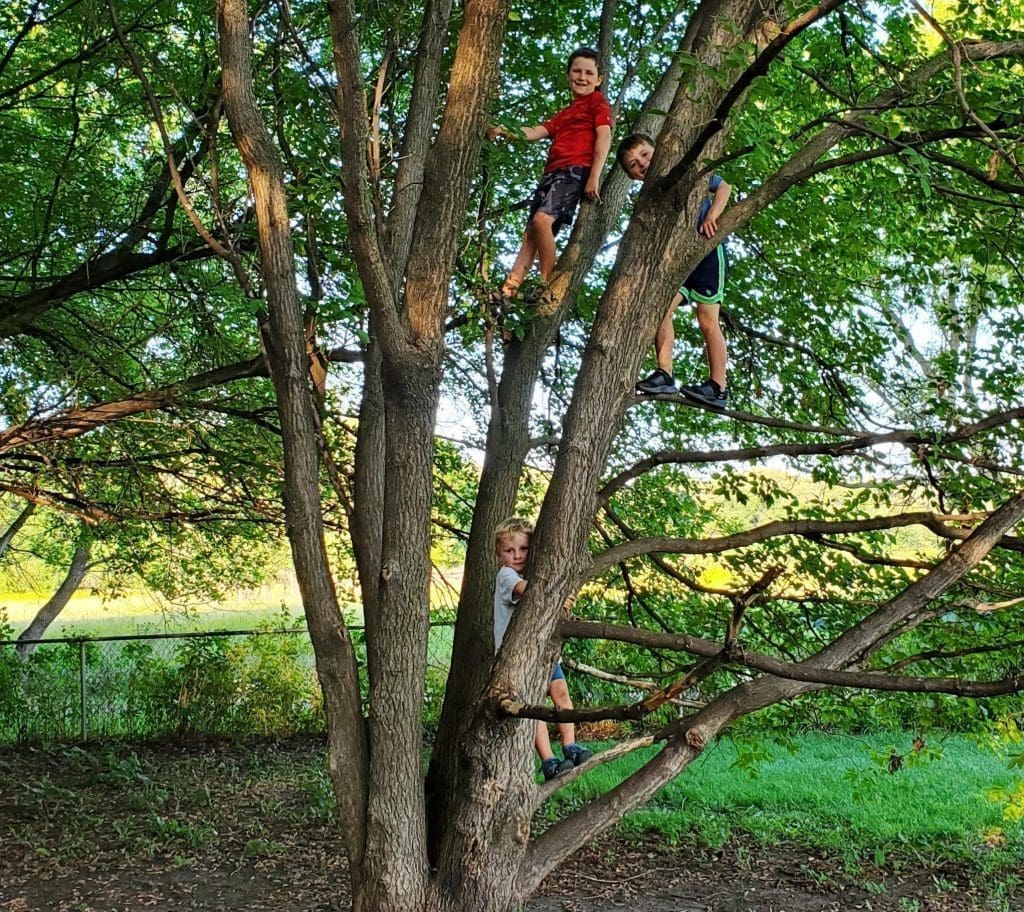 What's something you never feel bad splurging on?
Quality shoes. Running shoes (Brooks!), winter boots, Keen or Kamik hiking sandals, Birkenstocks. They get a LOT of wear, and when my feet are happy, comfortable, and appropriately supported, I am much more active. I have no time for uncomfortable, unpractical shoes. My life is busy, and my boys are fast. Thankfully, practical doesn't have to mean ugly! There are so many super cute, AND super practical options out there!
What is something you've always wanted to do, but never had the courage to do?
A hot air balloon ride. I'm afraid of heights, but I've always wanted to ride in a hot air balloon. Something about the floating in the bright blue sky, but being close enough to earth to take in the views, just seems so cool. I would do it, in spite of my fear, if given the opportunity (I think). It just seems like something that I would regret passing up if I had the chance. I mean, unless we plunged hundreds of feet to our death and left our kids as orphans…. [shut up, Fear!]
What makes you the happiest?
Being outside. I love sunshine, fresh air, blue skies, green foliage, colorful flowers, and plants. I'm a redhead and sunburn in mere minutes, but that won't stop me! I slather on the sunscreen, put on a hat to protect my forehead ledge, head outside, and love life. Spring and Summer are my absolute favorite, and early Fall is nice too. I much prefer walking/running outside than on a treadmill. Being outside is the best way for me to unplug and unwind. During the pandemic, it was made even more clear how deeply essential and healing nature is. I love spending hours and hours in my gardens. It never really feels like work, even if I'm hauling compost or mulch or digging out sod (yes, I do it myself, by hand!), because I love it so much. There's something so incredible and fulfilling about planting things and watching them grow and bloom. It's the very best.
Oh, and a steaming mug of good, black coffee, year-round, with a good homemade cookie on the side.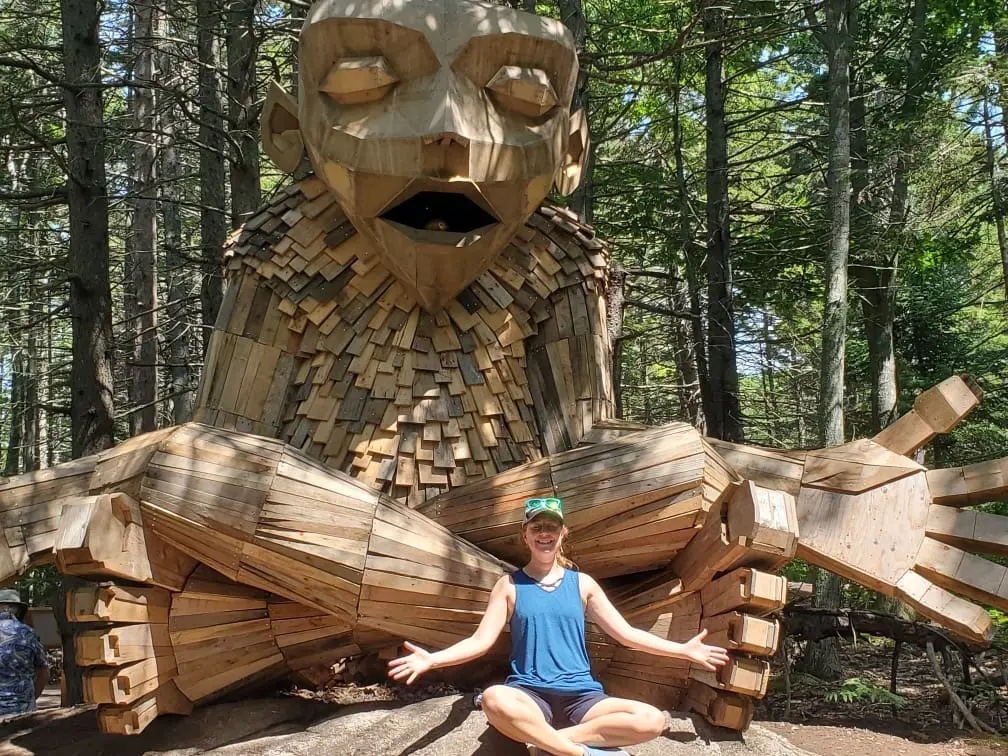 What's your favorite day of the year and why?
I'm going to change the question (editor powers!), because I have lots of favorites. Instead, I'm going to answer "What's your least favorite time of year and why?"
I hate February. I really do. In my personal opinion, it's a garbage month in the worst time of year. Winter has lost its magic. It's dark. The skies are gray most days. It's cold. It's either a deep freeze, or muddy slush. It's gone on way too long. Spring feels miles and miles away. Seasonal Affective Disorder is in full swing. The produce in the grocery stores is sad. Everything is out of season, especially fruit. I don't love Valentine's Day. If I could fast-foward or hibernate through anything, February would be it. I hate it, even typing about it!
What is your hidden talent?
I'm really good at repurposing leftovers into new meals. My family is great about eating leftovers, but sometimes there is only a portion or so left, and 5 big appetites to fill, so I get creative and turn it into something new. Leftover rice + chicken chili end up in enchiladas, burritos, or empanadas. Leftover meat ends up in a pasta dish or soup. Leftover veggies end up in almost everything. I don't like wasting food and this helps me flex the creative muscle in the kitchen.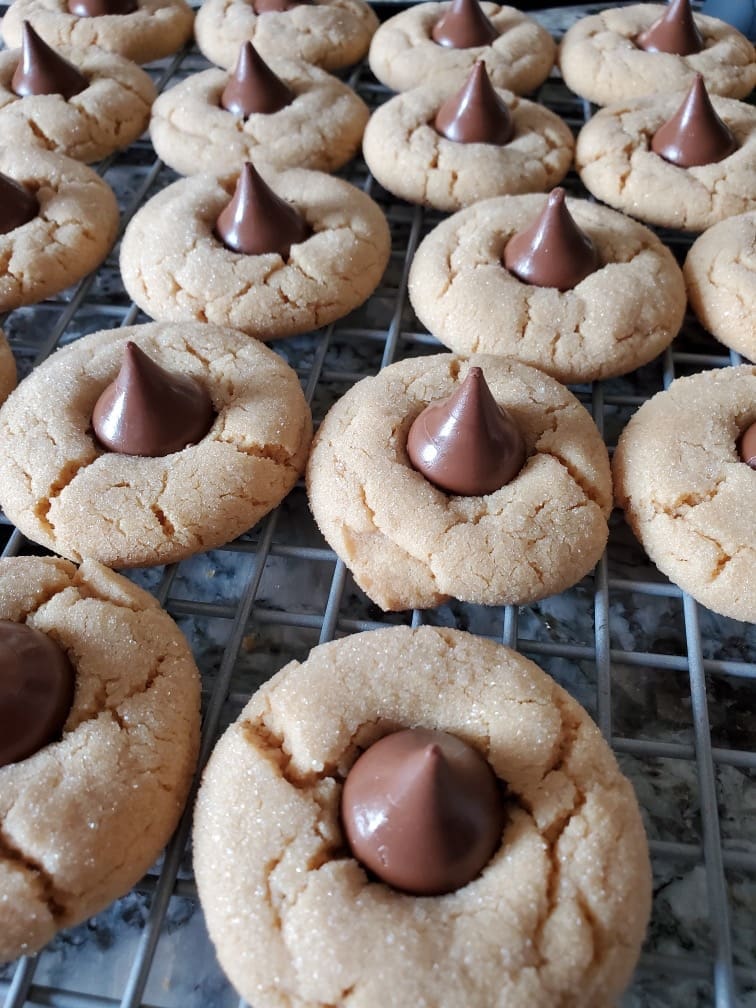 I also make spectacular cookies– a few varieties. Cookies are one of my absolute favorite foods on the planet, so I've put a lot of time into testing and learning to make good ones (and happily eating them in the name of science, of course). When life gets hard, as it so often does, I can't fix it or take away the hard. But I can bring you some awesome food or cookies so you don't have to have both sad food AND hard stuff.
What is your greatest strength?
Ignoring windows that desperately need washing! Just kidding. Sort of. Real answer:
Words. I love words. I love reading them, writing them, and I LOVE editing, which started early. When I was in high school, everyone would give me their papers to edit before they were due, and I would happily blaze through them with my red pen in hand. Obviously, I'm team Oxford Comma forever and ever. I'm so thankful to Becky for bringing me onto the team as the content editor! Words are my jam. My favorite TV shows are scripted comedies with excellent, witty writing. See: Parks & Rec, 30 Rock, The Office, Schitt's Creek, Ted Lasso. If I could fall into an academia hole with no need to convert it into an actual paying job, it would be Linguistics. I could use words to talk or write about words all day.
Do you collect anything?
Plants. I shamelessly collect plants. My gardens are extensive, and packed with plants. Hundreds and hundreds, to no exaggeration. I have pots of plants outside. I have indoor plants (current count: 27 individual houseplants, and there will be more when I bring some inside when it gets cold).
I also really love random, cute coffee mugs. I would rather have a hodgepodge collection of mugs than a matching set, any day. Our mugs get daily use from both my husband and I, and we inevitably lose one or two a year from cracks, drops, or shatters, so it's fun to add a few to the collection each year.