SPORTS! How do we choose sports for our young children? And how do we, as busy Moms, choose an exercise for ourselves? For my husband and I, tennis proved to be the best option and it is one that is overlooked far too often.
Our Children
We have two boys and as young parents we wanted them both to enjoy this sport since my husband played tennis at Gustavus Adolphus College (a tennis powerhouse for DIII) and became a teaching and playing professional. I took it up after I had children and fell in love with it. We believe everyone (adults and children) should have a lifetime sport, so we had many discussions on how to best involve our boys and their friends in tennis. FYI…if you want your children to love something, role model it and involve their friends! Our boys still played basketball, soccer, went to Quarry Hill camps and did a multitude of other activities, but tennis was always a part of their activities at different times during the year. For us, it was important that they were asking to play tennis, not us scheduling it without their interest.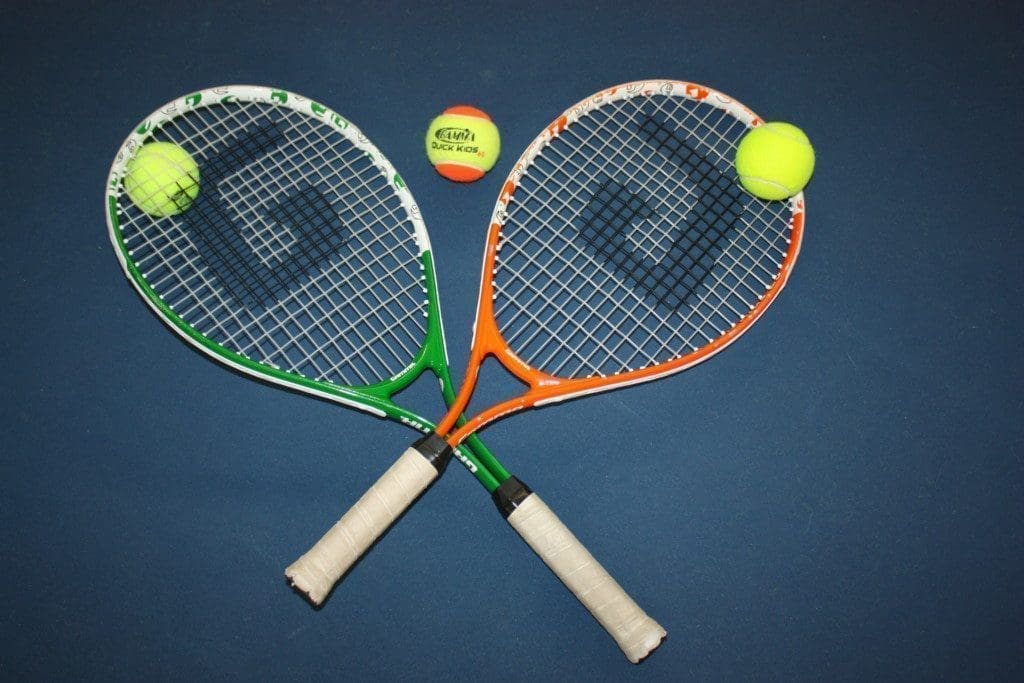 We decided our two goals were to hear them say 'I like tennis' and 'I had fun' as they walked off the court as preschoolers and those are still the goals we embrace for our Quick Start players at our business, the Rochester Tennis Connection. Tennis is considered a 'soft' sport, referring to a lighter number of injuries. As a grandmother now, I am increasingly concerned about the concussions, torn MCL's, ACL's, and so many other injuries we are seeing at younger ages in so many sports.
Our boys used smaller rackets, foam mitts, and pressureless balls that made the learning easier. They had so much success and fun with these. We also found sports can be expensive, so we decided to offer rackets to use at our club while the children take lessons and if they like the sport, they can buy one.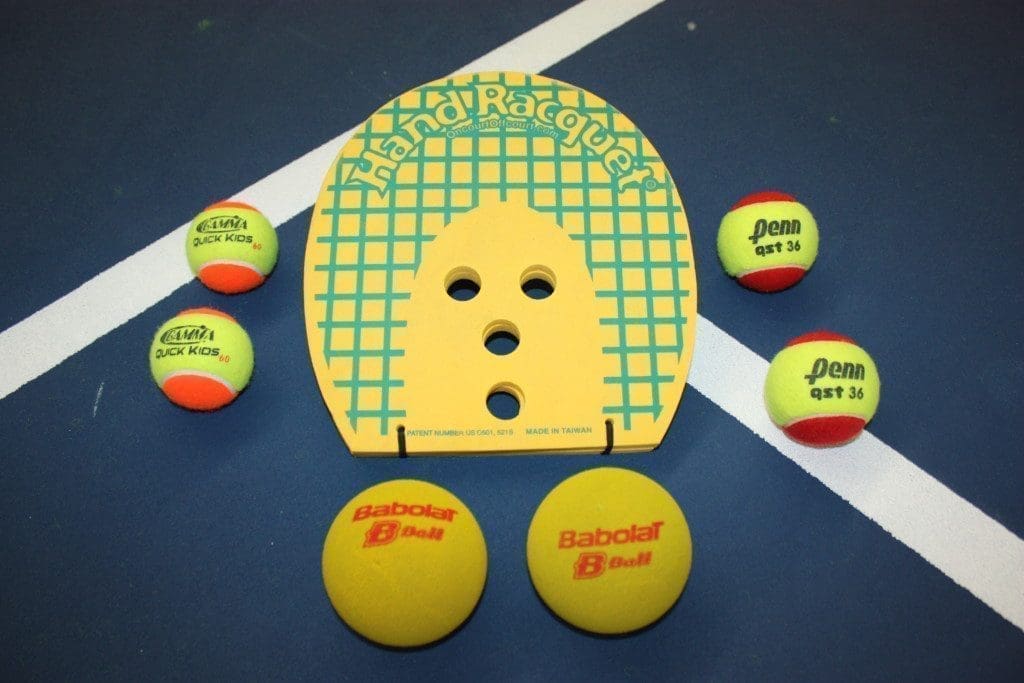 In Rochester, one of the great aspects of high school tennis is that juniors can play on all high school teams (public and private) starting in 7th grade. Our boys started at that time and still are in touch with friends from their teams over the years (they are in their 30's now). Tennis taught our boys so many good life lessons! They also learned about sports etiquette, being accountable for yourself (line calls), and being part of a team, while yet an individual sport. For us as parents, teaching the boys to handle winning and losing graciously was important, and it's an important part of our business.
Ourselves
In my 30's with two young boys and working part time, I struggled to find a good exercise. My husband encouraged me to try tennis and once I tried it, I ended up loving the balance of a workout and laughter. I met a wonderful group of women that I still play with (in my 60's!) I try to play at least twice/week and we appreciate the many health benefits of tennis. We have the following posted all over our tennis club because we want everyone to realize what a great gift they are giving themselves when they come in to play.
brain health – you have to think about your strategy when you play (unlike many exercise machines that require no thought)
reflexes – balls can come quickly and you stay sharp tracking and moving
balance – with all the court movement, sense of balance is improved
interval training – a 'buzz word' these days and tennis is constant interval training
steps – one hour of singles can net you 7,000 steps!
laughter – the best medicine of all…and I do it a lot, whether I'm in lessons or playing with friends
I encourage you to look into this great lifetime sport for your children or yourself as we have done. The rewards are awesome! Check us out at www.rochestertennis.com!
About Jan: Jan went to Gustavus Adolphus College and majored in nursing. After working fourteen years as a nurse, she and her husband, Tim, had the opportunity to buy a tennis club. Although she loved nursing, working at the club provided a better balance between caring for the boys, stretching herself in a challenging job, and creating family time. They raised two boys: Eric Butorac, who played tennis professionally for thirteen years and now helps run the US Open, and Jeff Butorac, who is the varsity boys basketball coach at Century High School. It's safe to say that sports have played a huge part in Jan's life for many years, with many more to come!