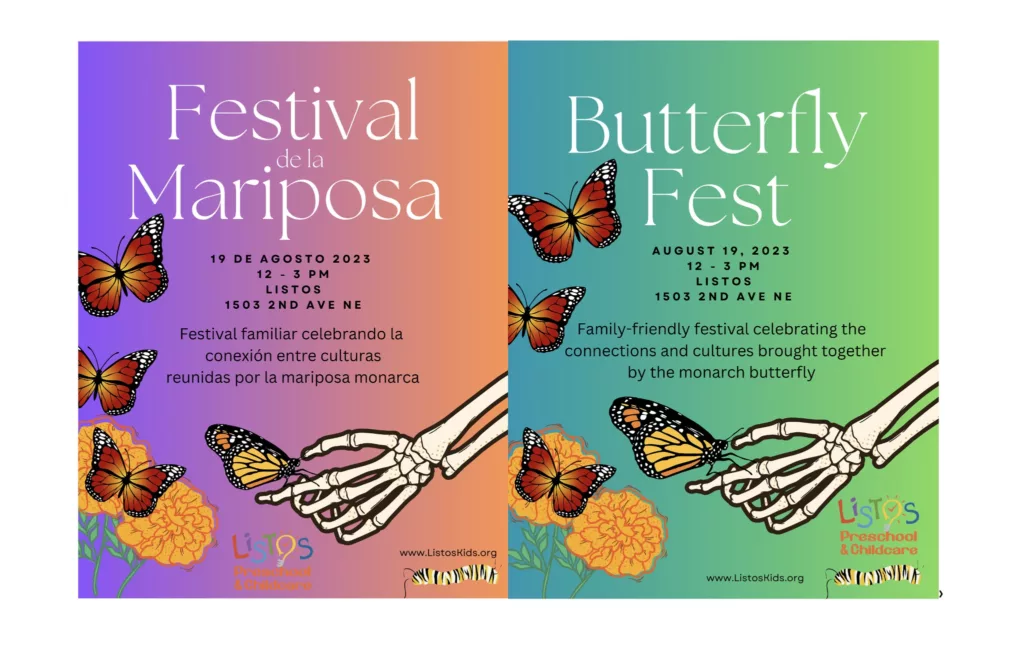 This Saturday, August 19th, 2023 Listos Preschool and Childcare is hosting the Butterfly Festival at Peace United Church from 12 PM – 3 PM.
This free, family-friendly, outdoor, community cultural festival will feature naturalist demonstrations by Quarry Hill Nature Center, a Mexican cultural expo, songs and stories, free children's activities, art and food vendors, and a community information fair.
Just like monarch butterflies returning to their home nesting grounds, Butterfly Fest will come home this year! A fire at Peace Church in April 2022 caused Listos bilingual preschool programming to migrate to Mount Olive Church for the 2022-2023 school year. But Butterfly Fest on Saturday, Aug. 19 marks the home migration of Listos to Peace Church.
Students from Listos Preschool will kick off the event with dances from Nicaragua and Mexico at 12:15 PM.
Gage Elementary's Spanish Immersion students will present folkloric dances from Mexico at 12:30 PM.
Listos Program Director Viridiana Anguiano Zarate and Juan Perez will perform Mexican dances at 12:45 PM.
A Quarry Hill Nature Center demonstration about monarchs takes the stage at 1 PM.
Tours of the new classrooms will be given at 1:15 PM and 2 PM.
Among the new features of this year's festival is a "Be the Change" Butterfly Garden where children can reenact the Butterfly lifecycle in a life-size obstacle course.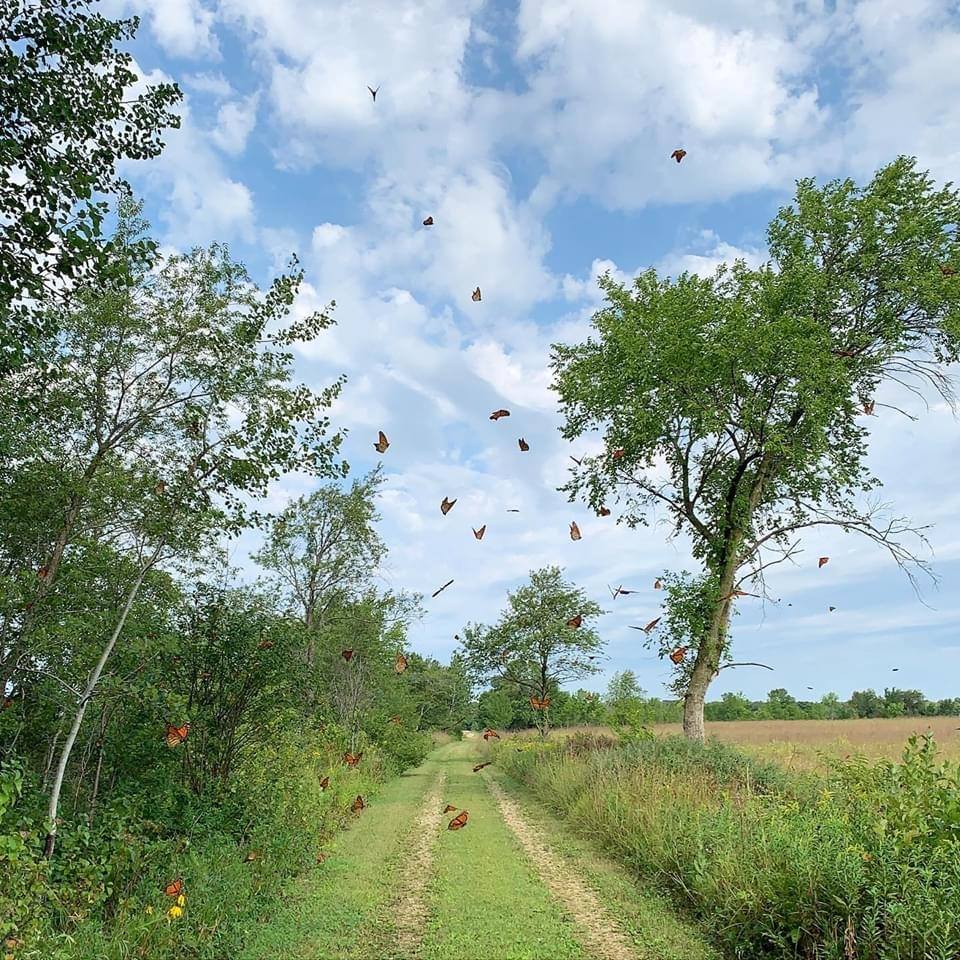 Did you know that there is a connection between Monarch butterflies, Minnesota, and Mexico?  Some believe that the Monarch butterflies represent the souls of their ancestors.  Here's why.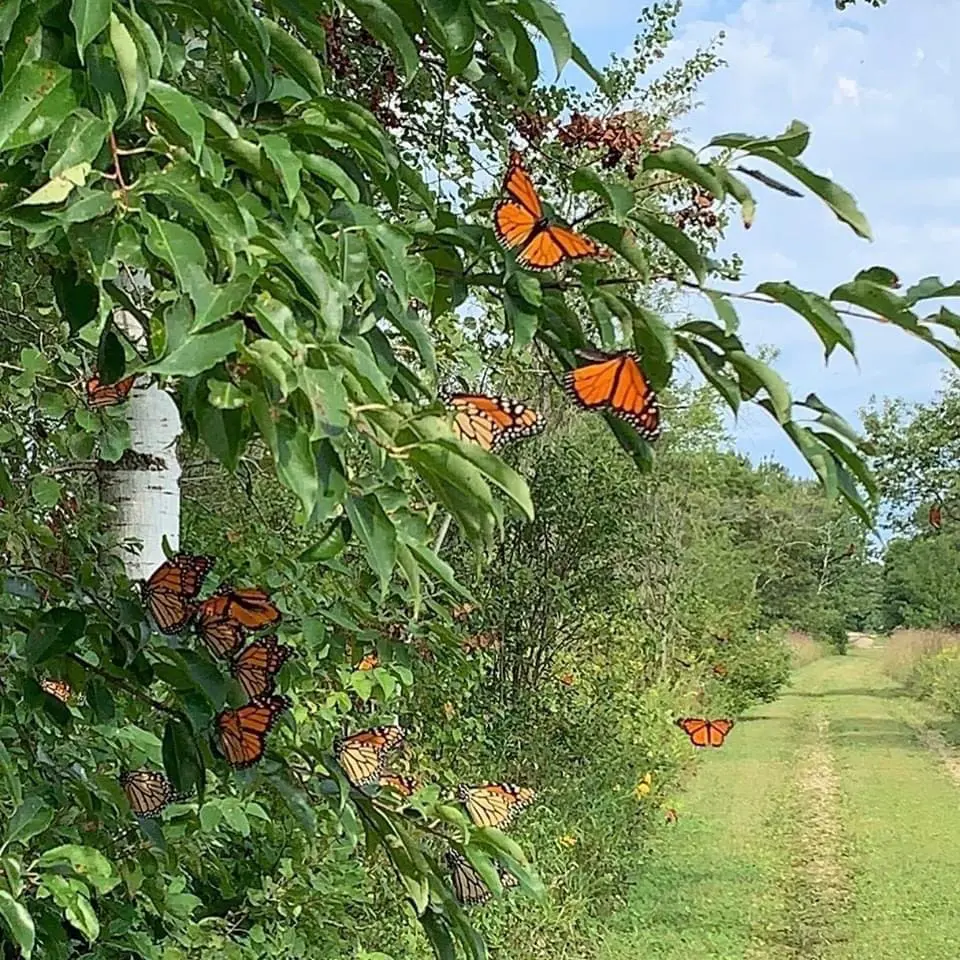 Every spring, Monarch butterflies that have wintered in Mexico make their way north laying eggs on milkweed as they go. Monarch butterflies fly north to Minnesota and even further!  The butterfly eggs generally take about one month to go through a metamorphosis from a caterpillar to a beautiful butterfly.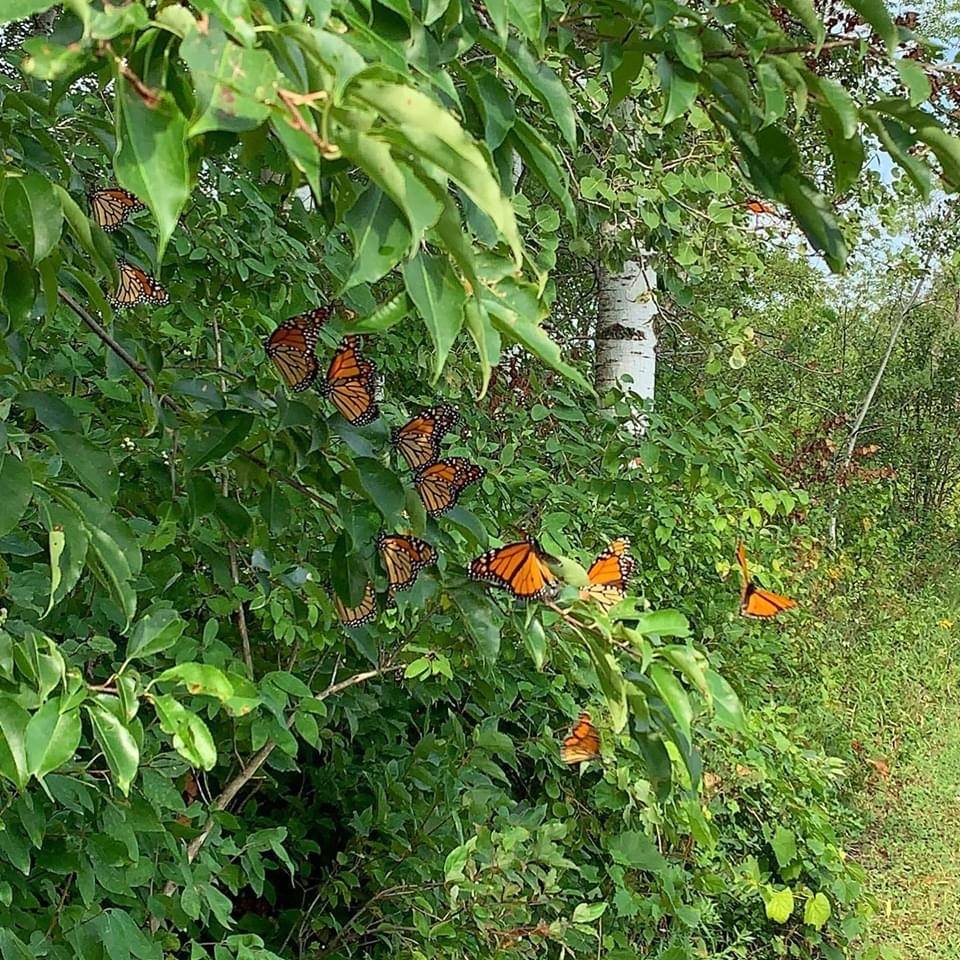 Monarch butterflies tend to live just a few weeks, so there can be up to 3-4 generations of butterflies born in Minnesota in any given summer.  However, the last generation of Monarch butterflies born in late August is very special. They generally complete metamorphosis when the days start getting longer and the temperatures are a bit cooler.  These changes prevent a Monarch butterfly from fully maturing enough to reproduce, so they live for eight to nine months.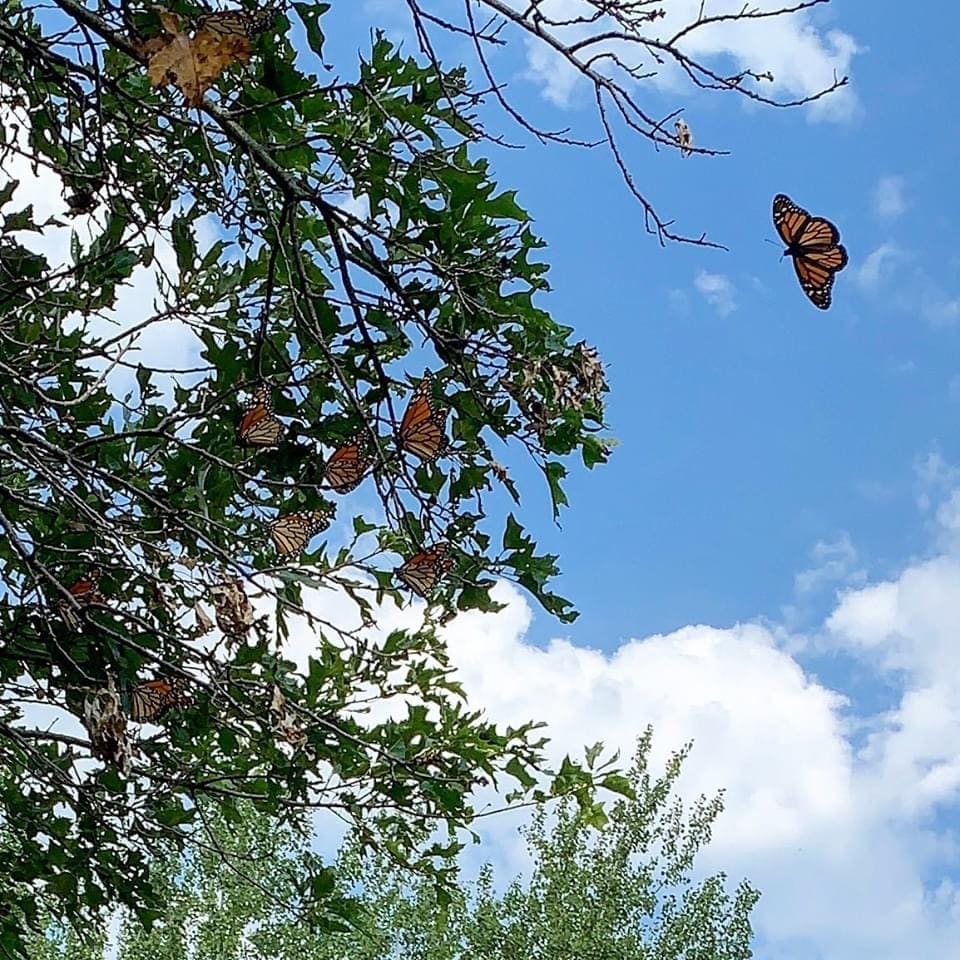 This is when the great Monarch butterfly migration begins! They start to gather in smaller groups and the groups get larger and larger as the migration begins.  It has been estimated that up to one billion Monarchs make their way to Mexico every fall!  Butterflies cannot fly very fast so they use air currents and thermals to help them get to Mexico.  The Monarchs generally arrive at their destination around November.  That's approximately 3000 miles in two months!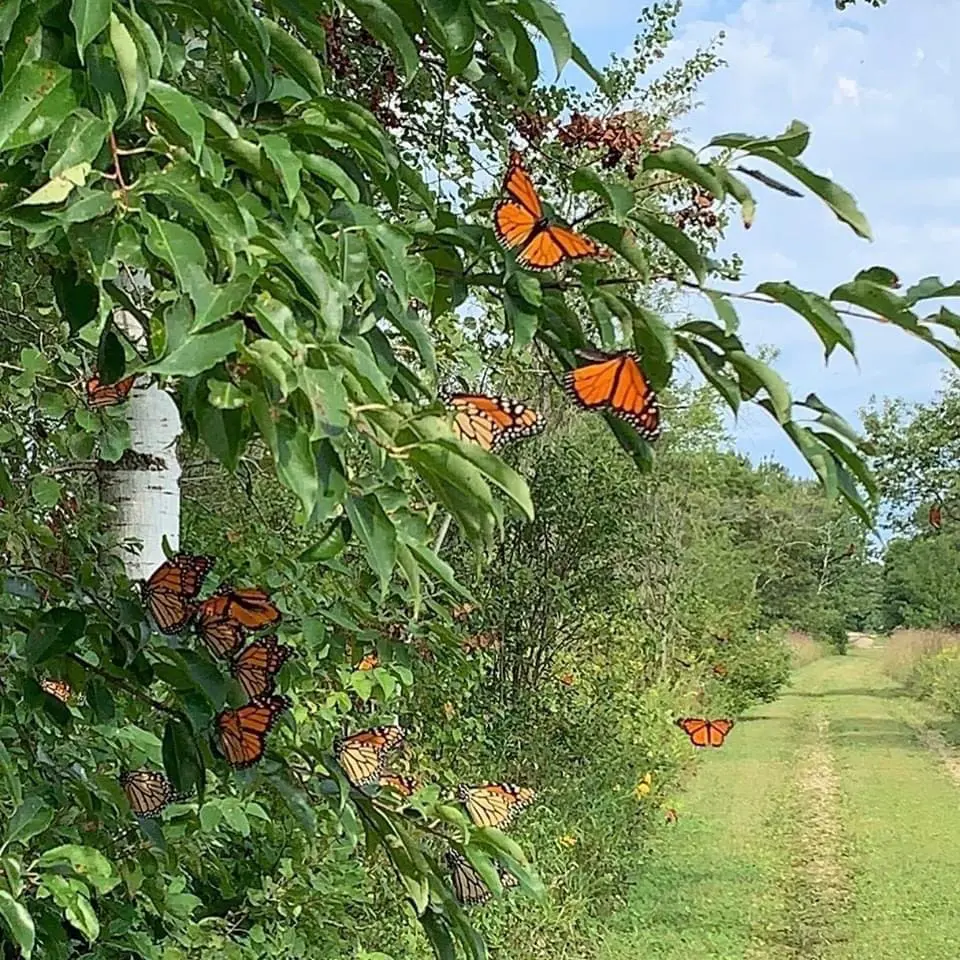 The Monarchs winter in the same forests high in the Sierra Nevada mountains every year.  Scientists believe they use the position of the sun and the Earth's magnetic field to help them navigate to the exact same area year after year.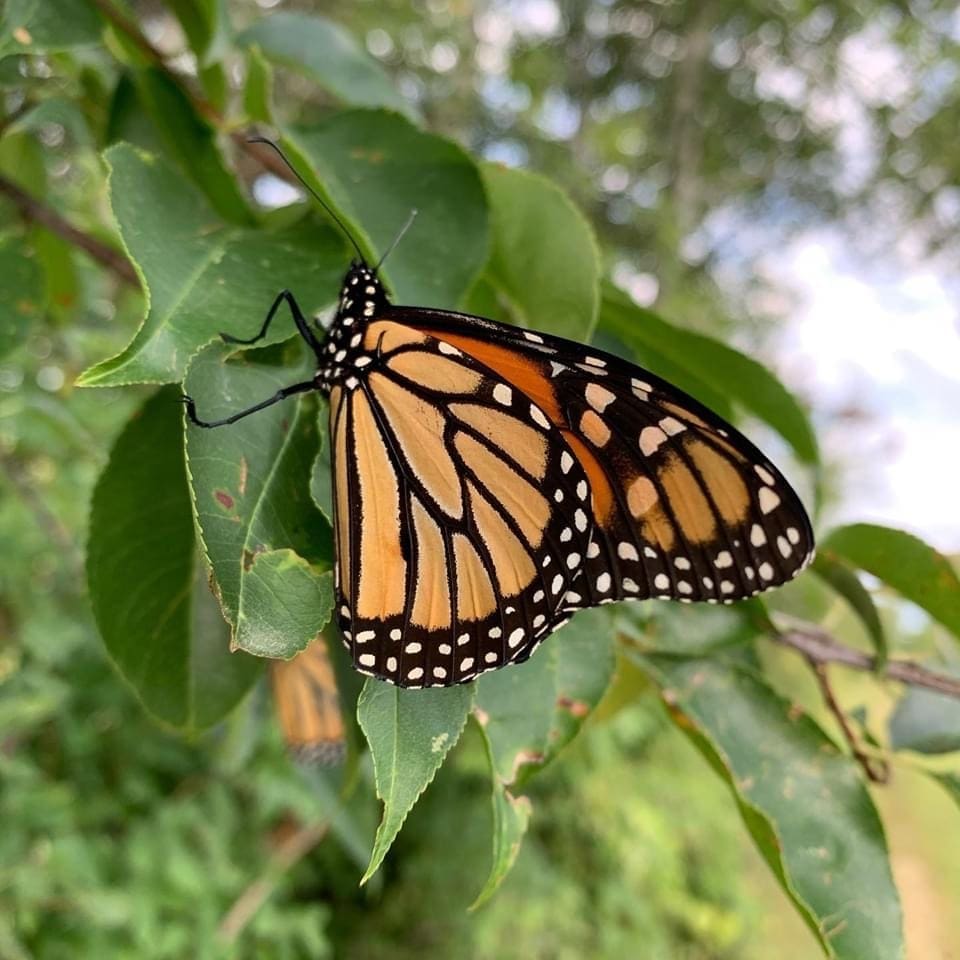 Last year, our friend Sarah, was lucky enough to stumble onto a huge group of migrating Monarch butterflies at Lake Louise State Park as they were roosting for the night. The photos you see in this post are what she observed.