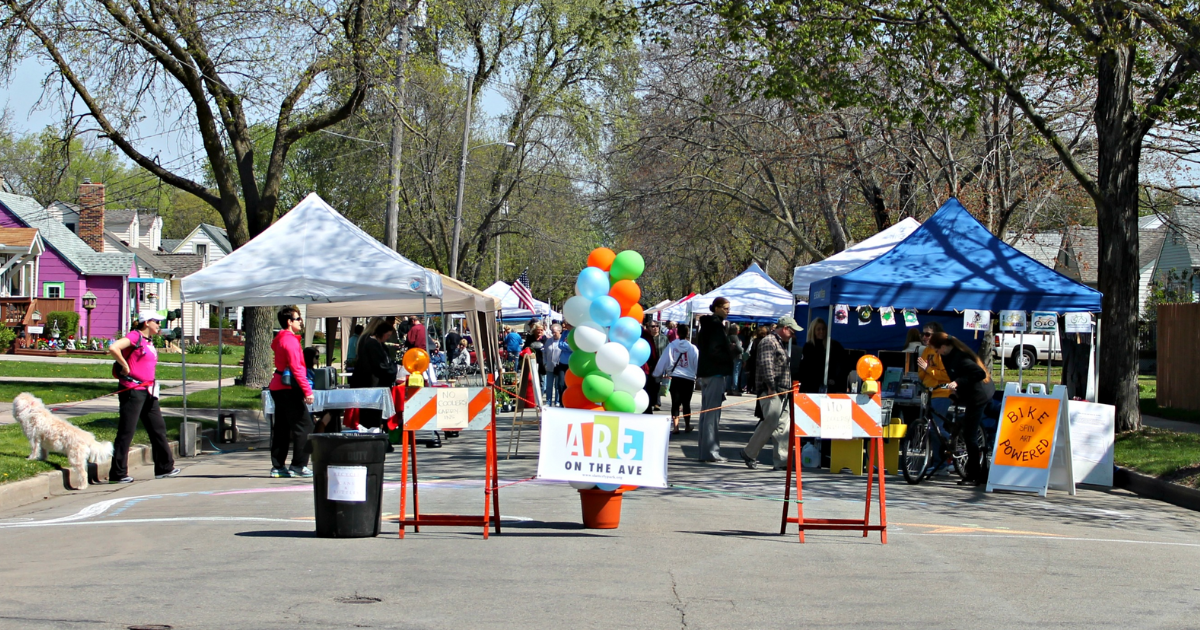 Art on the Avenue 2023 is back, and better than ever! This annual festival promoting the arts and fostering community in the Slatterly Park neighborhood is a kaleidoscope of colors, art media, sound, people, food, and so much more.
Where:  900 block of 6th Ave. SE Rochester
When: Saturday May 20 | 9:30am-4:00pm
10:30 am: Sculpture Unveiling
The centerpiece of Art on the Avenue is the unveiling of a permanent public boulevard sculpture hand crafted by regional artist Tim Adams. A celebrated sculptor, Adams often uses recycled steel in his work and has created this one-of-a-kind sculpture as a reflection on this year's Art on the Avenue theme: ART "Activate, Redefine, Transform."  
Local Art
With its focus on the arts, the entire event celebrates a myriad of local artists and media. Artists Mia Stephens and Beni Benyei will be this year's Pop Up Artists. Throughout the festival, vendors and artists will be displaying and selling works of art, including glass blowers, metal sculptors, painters, and handcrafted jewelry. Attendees will also learn about area art programs and connect with the burgeoning art community in the Rochester area.
Music
Art on the Avenue will feature performance artists, and a full lineup of live music:
9:30 am – Eleanor Sievers
10:45 am – Jason Evans
11:45 am – Nathan Smooth – *Debut*
12:00 pm – The D'Sievers
1:45 pm – The Walking Beat
3:00 pm – Luke Hendrickson & The Crop Circles
Food
It wouldn't be a festival without food! These local favorties will be providing food and beverages at Art on the Avenue:
Forager Brewery
Fiddlehead Coffee Co.
Dao See Asian Street Food
La Michoacana
From its grassroots beginnings in 2007 to becoming a recognized non-profit art organization in 2015 to its current state of a vibrant festival attracting thousands or attendees each year, Art on the Avenue continues to follow its mission. What started as a neighborhood initiative to revitalize the Slatterly Park neighborhood with progressive beautification projects, education, and fostering community has blossomed into a full-blown celebration festival each year. You won't want to miss it!