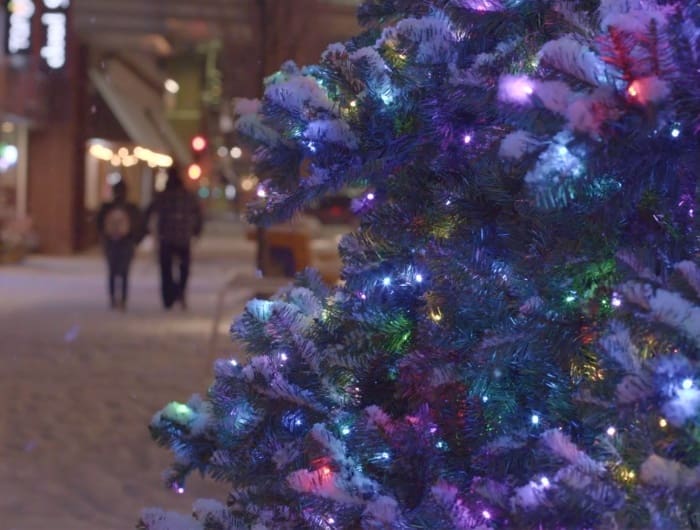 The holidays are approaching quickly and with that comes winter break (where does the time go?!). Are you worried about keeping the kids busy while they're home from school? You're in luck! We've compiled a list of things to do, both indoors and outdoors, during winter break. These fun events will surely pass the time and create memories for years to come. Check out 10 fun ideas below!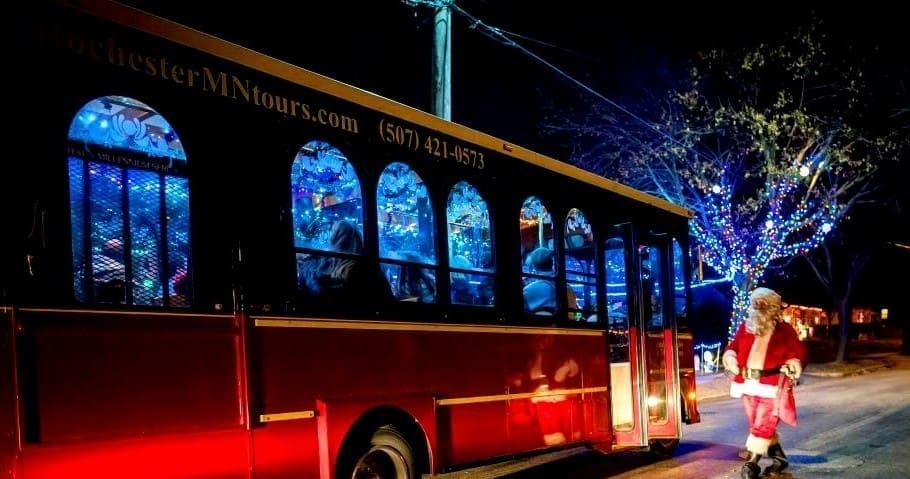 Where: Cornerstone Plaza Hotel, 401 6th St SW in Rochester
When: The Jolly Trolley runs Monday-Thursday and time slots range from 5:30pm-8:30pm, check their website for openings.
Cost: Kids 2-12 $15, Ages 13+ $30
The Jolly Trolley is making the rounds again this year and you don't want to miss it. Climb on in and bring your favorite blanket and warm drink. Enjoy all the holiday lights that Rochester has to offer. Spots on this festive ride are filling up fast, so make sure to check for availability before making your plans. Or, for an extra-special holiday experience, rent a trolley for a private tour!
Go Bowling 
Take the family to the bowling alley during the winter break this year! Rochester has two bowling alleys to choose from, and each have food available for purchase as well. We are sure you'll have a great time and be glad to get out of the house! Click the links below to see pricing options and times for open bowling

Bowlocity
2810 N Broadway Ave in Rochester // 507-288-2601

Bowlocity also has laser tag, that kids love! Plus, a big arcade for those who love to play. Packages for bowling + laser tag + arcade available.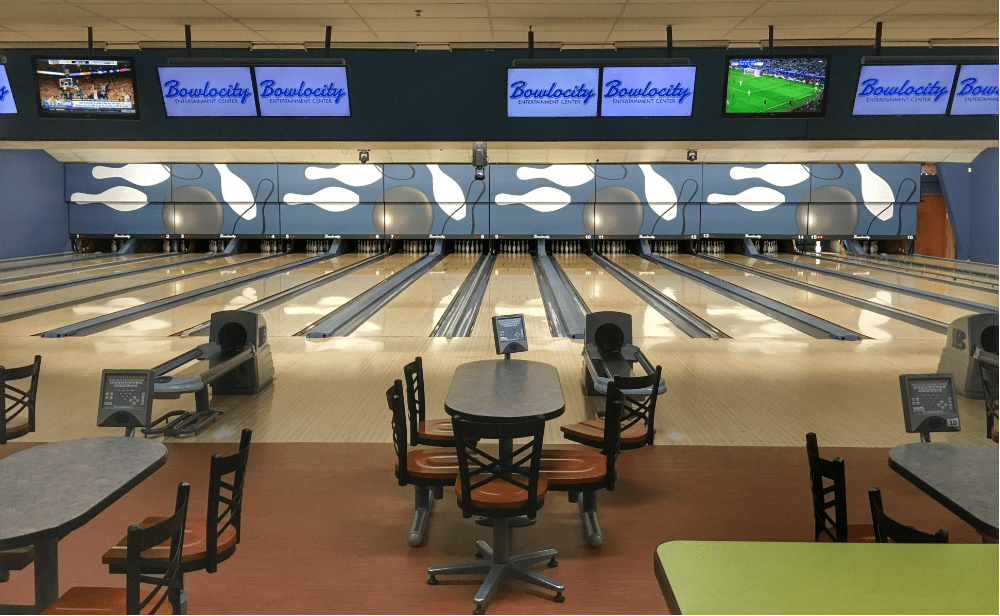 Colonial Lanes



1828 14th Street NW in Rochester // 507-289-2341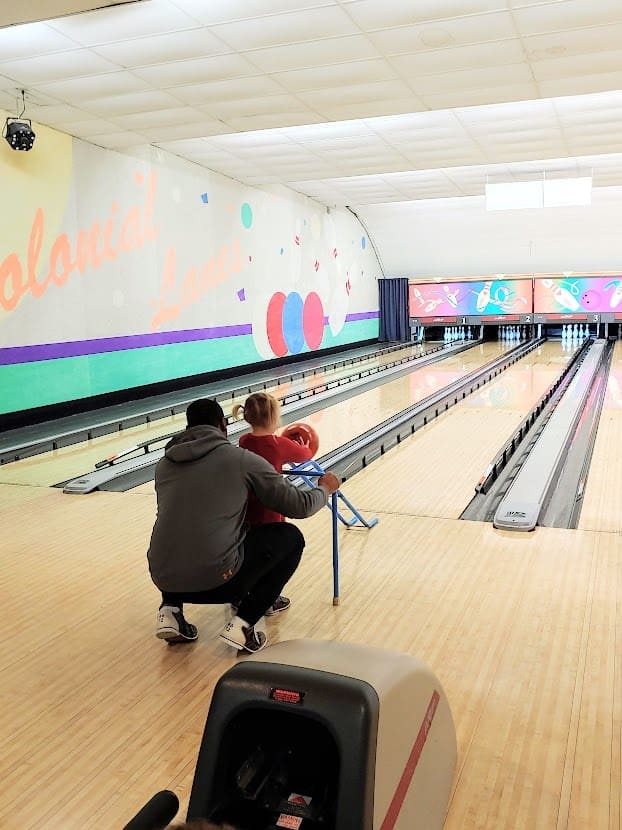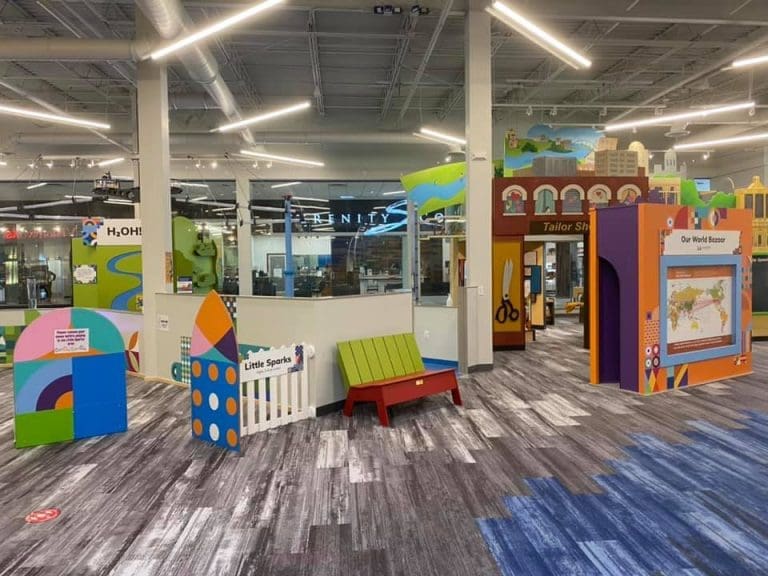 Where: 1201 12th Street SW Suite 632 Rochester, MN 55902 // (507) 218-3100
(Located in Apache Mall in the south corridor of the J.C. Penny wing)
When: Tuesday-Sunday 9am-5pm, Thursdays – Open until 6pm, Closed Mondays
Cost: Ages 1-59 $9, Seniors $8, Children under 1 Free
Spark is a blast! We hope you find some time over winter break to enjoy all that Spark has to offer. Your kids can climb up the 16-foot vertical maze, splash in the water space, or shop in the market and create a feast! Spark even has a special area designed for little learners aged 3 and under. At Spark, your kids get to learn while playing. Don't forget to stop by the new Spark shop, filled with toys and fun things to purchase for your kids to bring home. Everyone leaves happy after they visit Spark!
Here are some events happening at Spark over break:
When: December 25 and January 1 at 10am-10:30am
Cost: Included in price of admission
When: December 31 10am-12pm or 1pm-3pm
Cost: Child or Adult Member – $10, Non-Member – $15
Head to their website to register (you must pre-purchase a ticket, no day-of tickets will be available).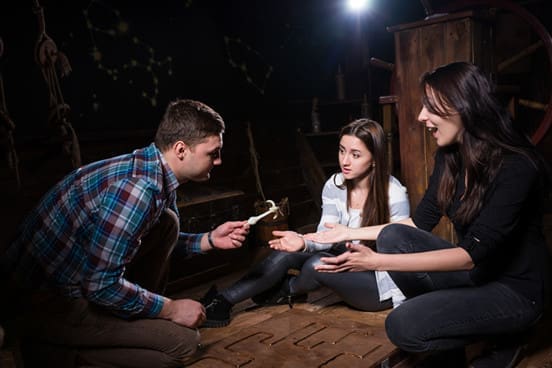 Where: 6301 Bandel Road NW in Rochester // 507-722-2728
When: Thursdays 10:00 am – 8:00 pm
Cost: $22 per student
Can you make it out in time? You're locked in Dr. Frank N Stein's Laboratory with only 60 minutes to make it out. Solve puzzles and try to find clues before the time runs out…hurry – the clock is ticking! Check out the special price on Thursdays for all students at Escape Challenge.
Where: 1607 Hwy 14 East, Rochester MN // (507) 218-8385
Winter Break Open Jump hours:
12/23 10am-6pm
12/24 10am-2pm
12/26 11:30am-6pm
12/27-12/30 10am-6pm
12/31 10am-6pm (6pm-8pm after dark jump)
Cost: Prices vary, check their website to order or purchase in-person (jump socks ($3) are required and are yours to keep)
Air Insanity is the only place of its kind in Rochester. If you're looking for somewhere for the kids to run off some of that winter-break energy, this is the spot to be. With over 5,000 square feet of trampolines all connected together, your kids are bound to have a blast! They've got a dodgeball area, warrior obstacle course, climbing wall, Nerf zone, and that's not all! Check out their website to read more about what you can find at Air Insanity.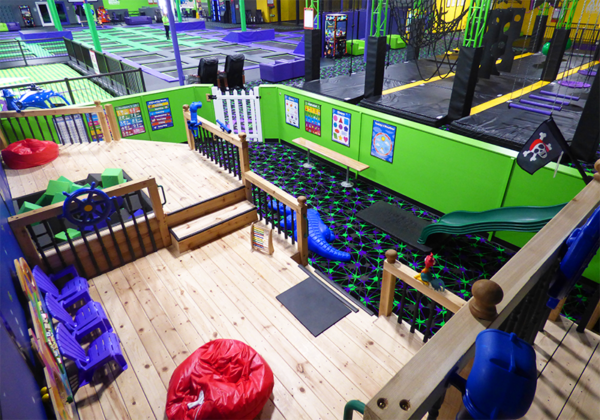 When: Saturdays and Sundays at 10am and 10:30am
Cost: $8 for one hour of jumping (jump socks ($3) are required and are yours to keep)
TOT Time at Air Insanity is for children 5 years old and younger only. Parents are free, and are allowed to walk around with their kids – but no jumping!  Your littles will have a blast during this bounce time set aside just for them!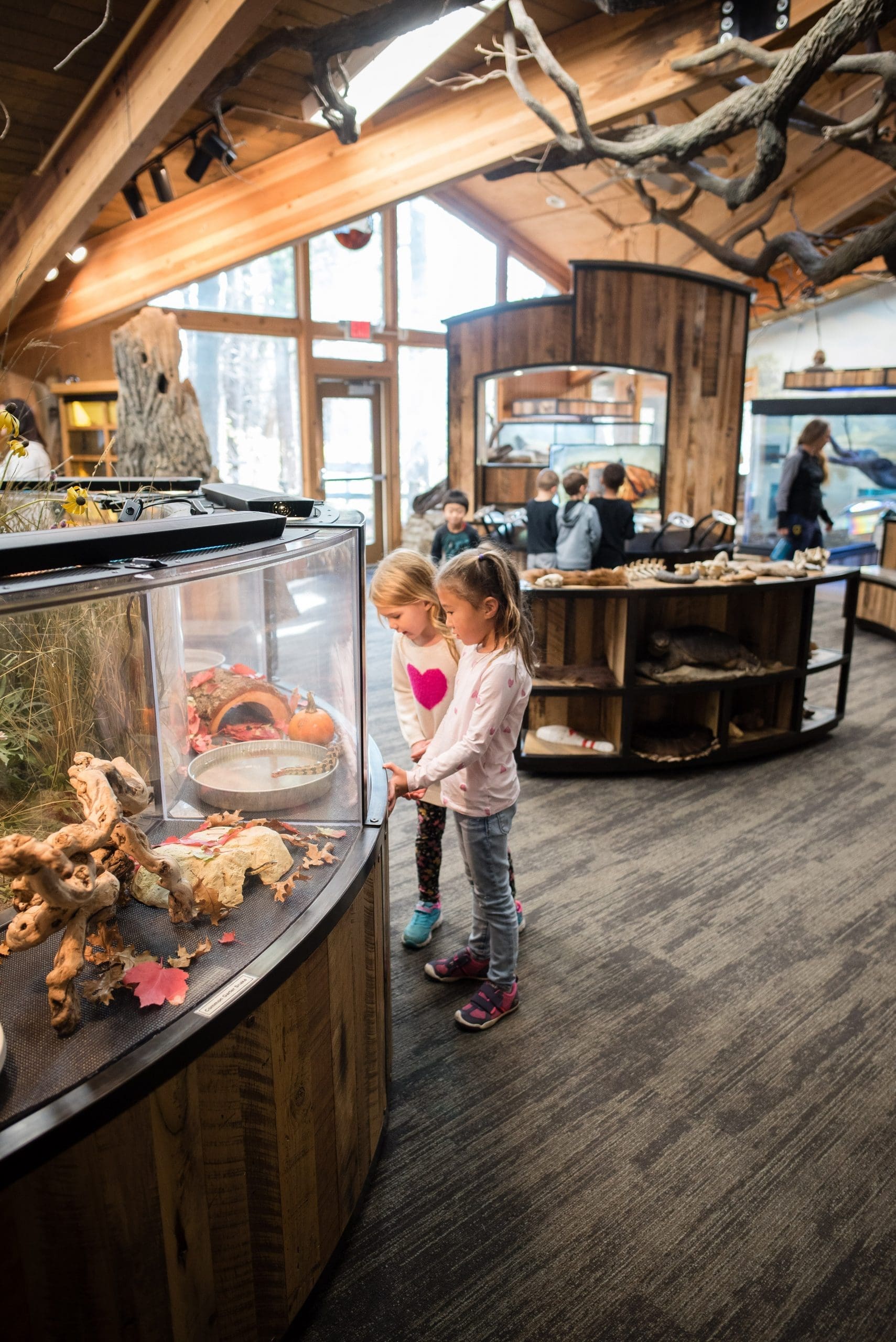 Quarry Hill Nature Center has lots of things going on over winter break. Head to the Exploration Hall to see all sorts of animals, 35 varieties to be exact! Your kids can climb up to the top of their book area, or under the fish tank exhibit and watch them swim over their heads. The kids will surely have a great time, while also learning about nature and animals.
Here are some events happening at Quarry Hill during winter break:
When: December 26 at 1:30-2:30pm
Cost: $4 get tickets here
When: December 27 at 1pm and 3pm
Cost: Free – pre-registration is required, call to register 507-328-3950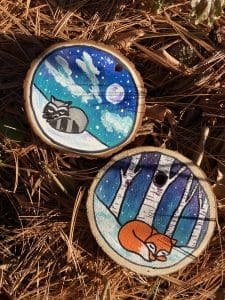 When: December 29 at 1pm and 3pm
Cost: $10/pair, $5 each additional child, pre-registration is required, register here.
When: December 29 1-3pm
Cost: Free
When: December 30 1-3pm
Cost: Free
When: December 31, hikes on the half hour beginning at 5:30pm
Cost: $5 – pre-registration is required, get tickets here.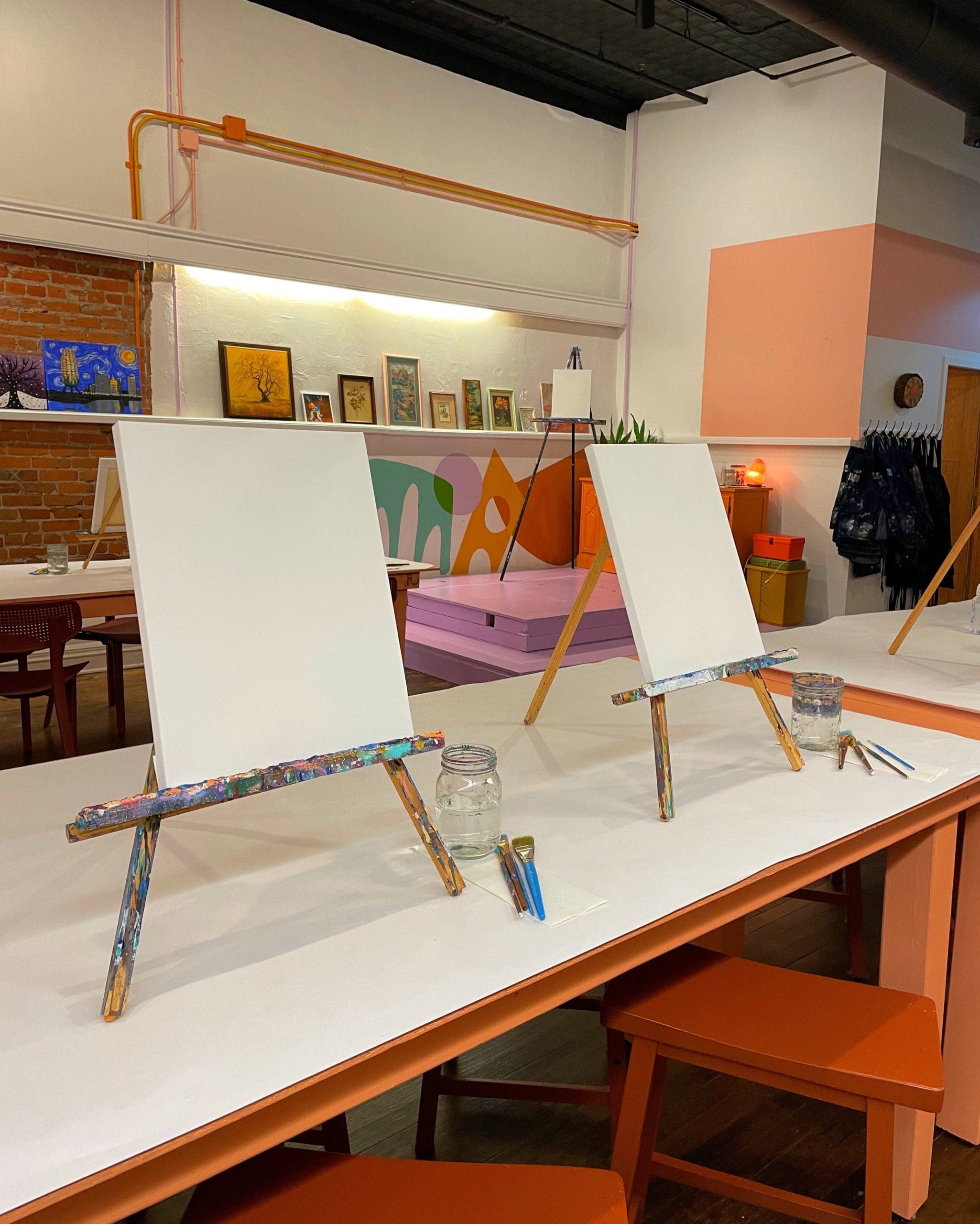 Where: 317 Broadway Ave. South in Rochester // 507-319-0117
If it's creative energy you want the kids to burn, head to Art Heads Emporium. This inviting space is filled with opportunities. There are so many classes to choose from and even a special time to work on whatever projects they've got brewing! Check out the Open Art Studio days to use as you wish!

Here are some events happening during winter break at Art Heads Emporium:
When: December 24th 3pm-4pm Ages 7+
Cost: $45
When: Wednesdays and Thursdays 11am-3pm
Cost: $25
Cost: Projects range from $15-$35
If staying home is more of your jam, no problem! They've got a big list of projects to choose from. Each includes an art kit and how-to video. Your kids can even create their own masterpiece with a DIY kit.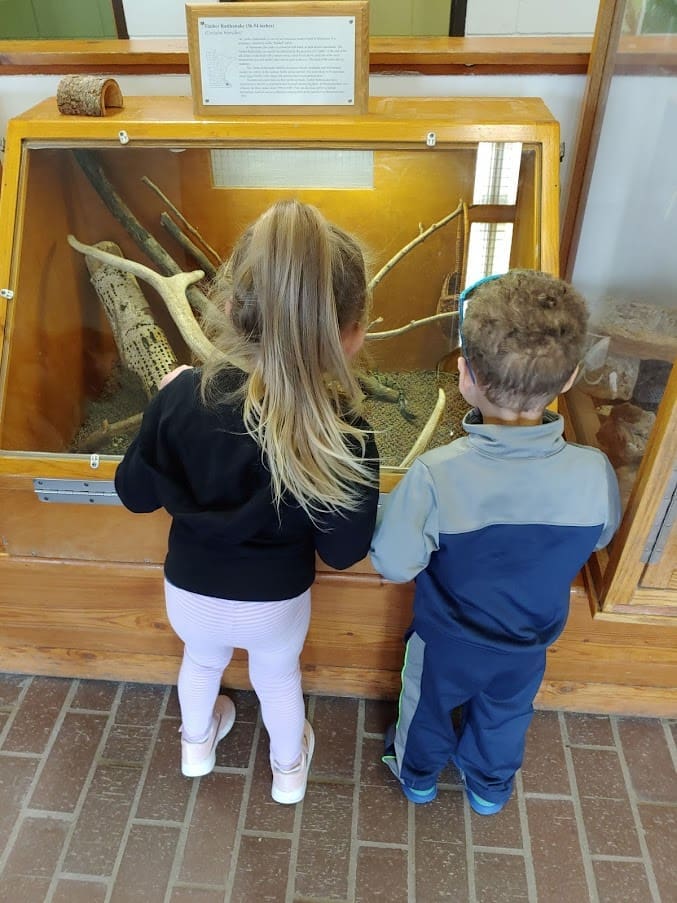 Where: 5731 County Road 105 NW in Byron
When: Zollman Zoo is open daily from 10am to 4pm and Oxbow Park is open daily from 5am to 10pm
Cost: Zoo is Free (donations encouraged), ski and snowshoe rental $3 daily 10am-3pm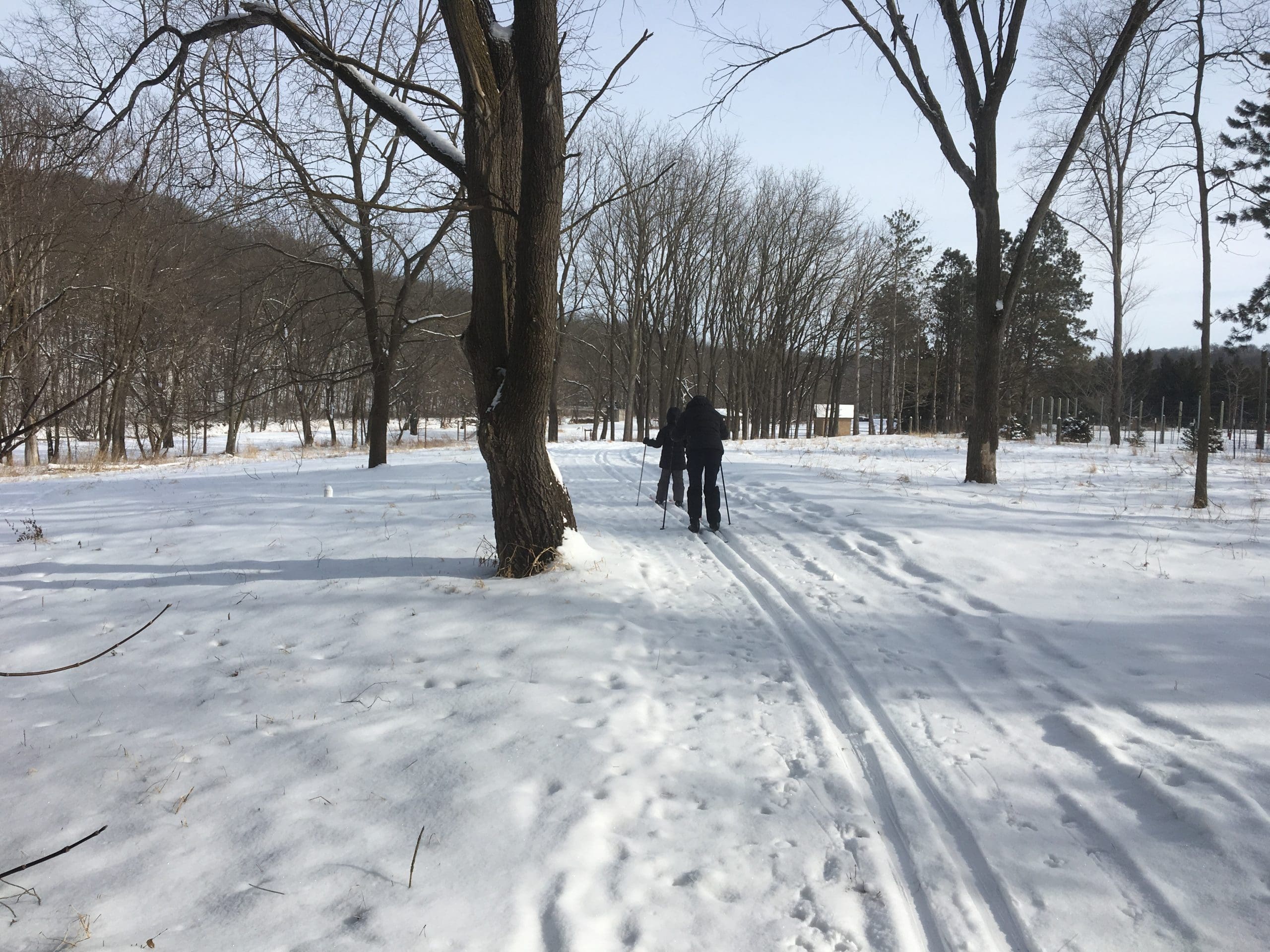 Just because it's winter, doesn't mean you can't explore what Oxbow Park and Zollman Zoo have to offer! There are 8 miles of trails, including a ski trail. You can rent skis or snow shoes at the Nature Center. At the zoo, there are over 30 species of animals. Let us know which animals you meet! Find them on Facebook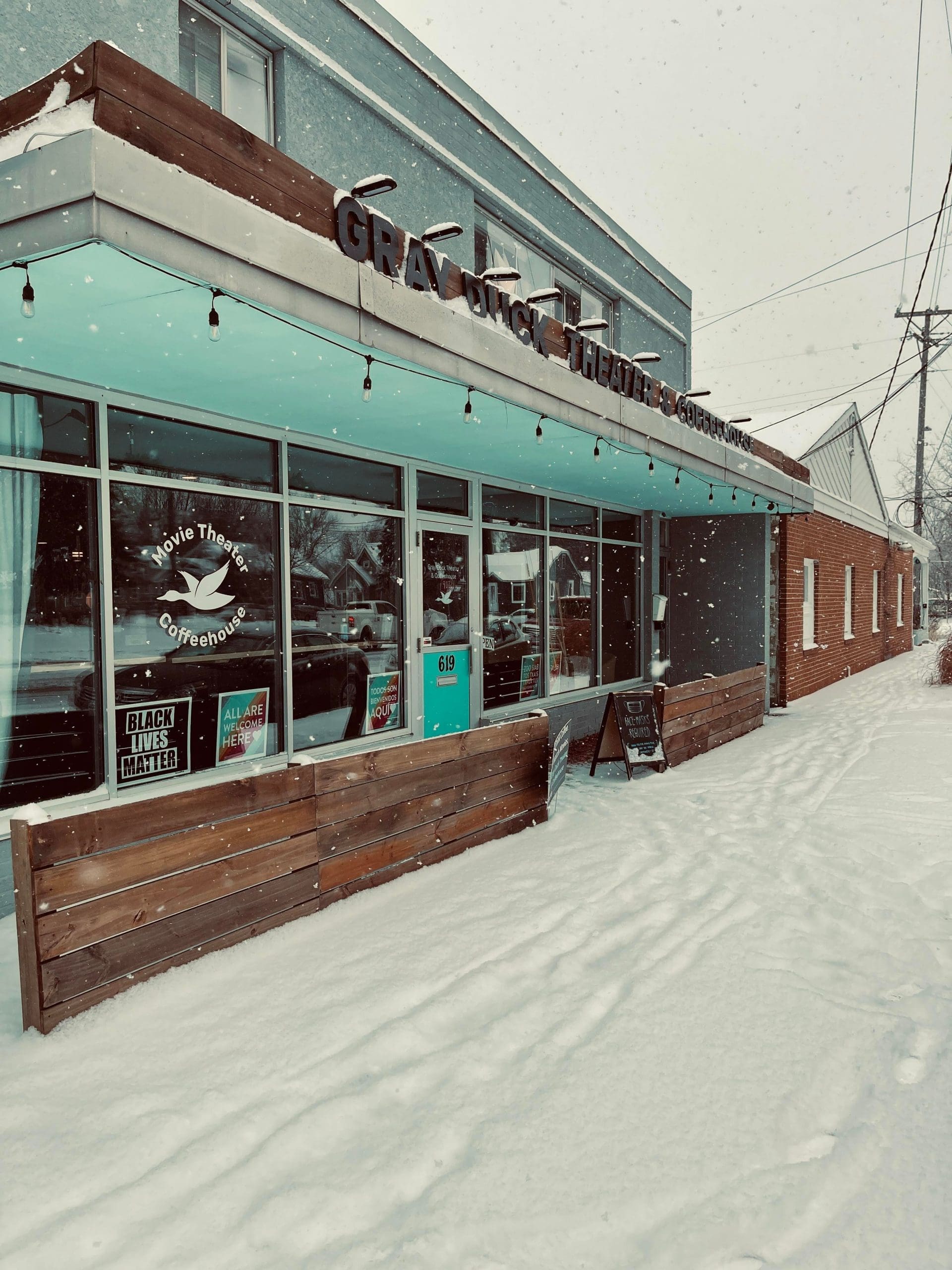 Where: 619 6th Ave NW in Rochester
When: Thursday Dec. 23 at 7pm
Cost: $8
The classic film A Christmas Story is being shown at Gray Duck this year! Get all the nostalgic feels as you enjoy watching with your family. Order your tickets ahead of time on their website and when you go in, grab something warm to drink from the coffee shop before the show starts.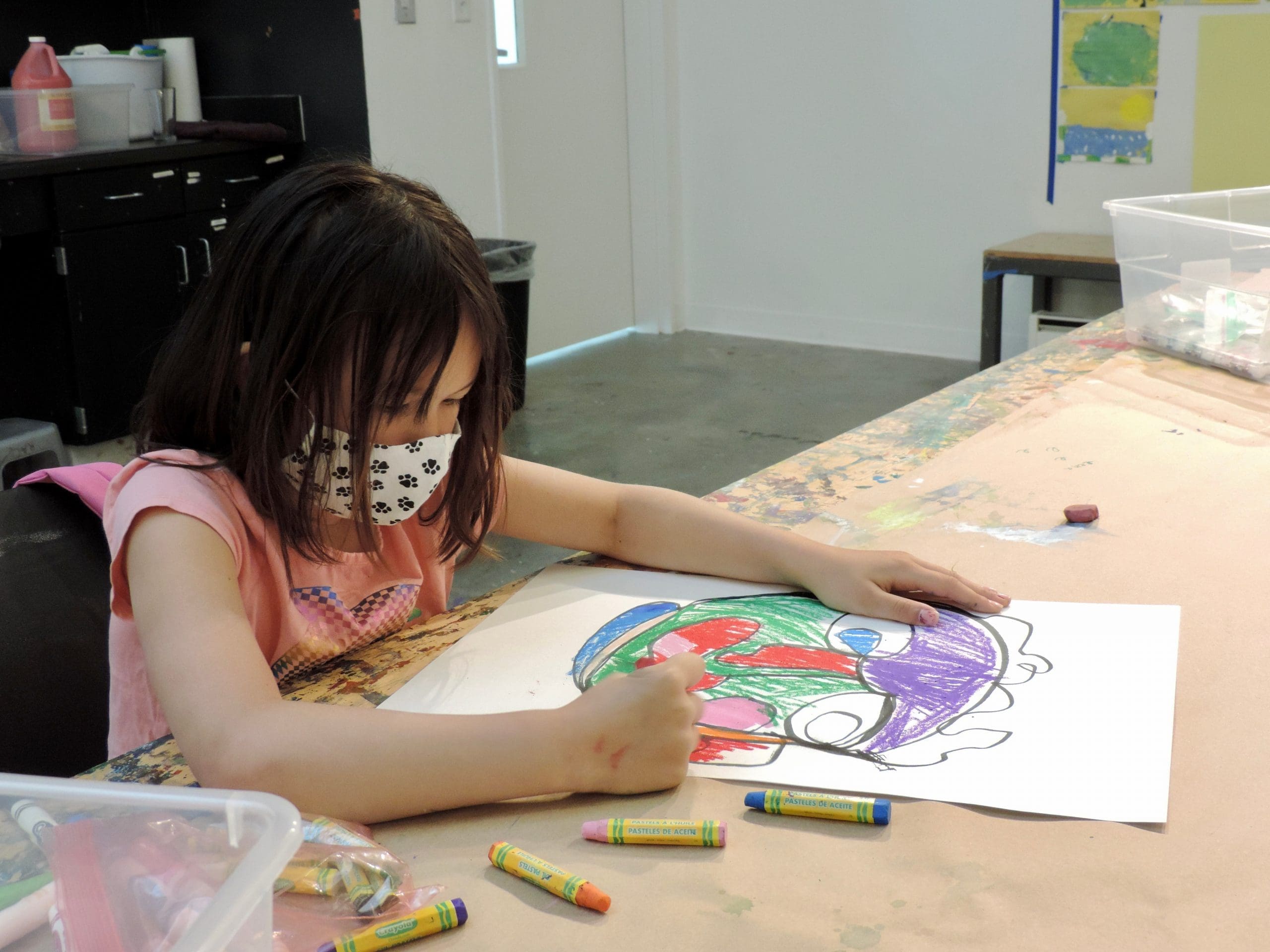 Where: Rochester Art Center, 30 Civic Center Drive SE in Rochester
When: Two-Day Camp – December 29 and 30th 9am-3pm
Cost: $100 for members, $120 for non-members, scholarships are available. Register here.
Need to add some color during these dull winter months? Your kids will have a blast at this two-day art camp at the Rochester Art Center! The camp is for kids from ages 5 to 7 and is led by professional artists. Not only will they learn about art, but they'll be creating their own pieces. They'll even get to participate in a group gallery piece! We can't wait to see what your kids create.
---
We hope you are staying warm and healthy this holiday season. Hopefully you found something on this list to keep the kiddos busy and burn off some of that winter-break-energy. Make sure to share this list with other families you know! Which events or places will you visit? Or, have another idea? Share it in the comments below!