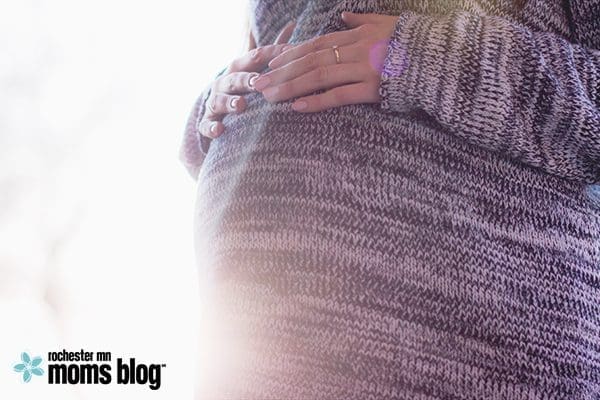 It is hard to imagine that I am in my third trimester already. As I was reflecting on my second trimester, I have to say it went much better than my first trimester, as I shared about here. Second trimester is full of highlights and I wanted to create a list of the top things that go down during these three months.
Second Trimester Highlights
The morning sickness ends! I started feeling much better around 16 weeks, and did I ever need this!
ENERGY. No more three naps a day and 8 p.m. bedtime. I had energy again and wasn't acting like I had narcolepsy at every given down time.
Maternity clothes. With this being my third child, the bump started popping out sooner, and I have learned to go with it. EMBRACE SPANDEX. See ya later zippers, buttons, denim that hurts. I love clothes that are created for mamas to be. Do yourself a favor and get yourself some maternity shirts, tanks, bigger bras, and pants. I was amazed when I was pregnant with my first, how much better I felt when I started rocking clothes that actually fit.
Appetite is hoppin. I have moved on to a bigger world beyond pizza, cereal, and fries. Don't get me wrong, they are still regulars in my diet. But, this lady can eat meat, cook again, loves veggies and fruit, and can handle a good palette. Don't even think about asking me if I want to split a meal in a restaurant, unless we are getting appetizers and dessert too. 😉
COFFEE tastes good again! Nuff said.
Feeling the babe kick, move, grow, and tumble. MY FAVORITE. It is truly magical.
NESTING. Purging. Organizing. Getting crap done. The drawers are being devoured, the shelves are being dusted, and the rooms are being re-vamped. I love nesting and all the dreaming that comes with it.
Finding out the gender, if you are like me and can't wait. We found out we are having our third girl, and I am thrilled to have a house full of daughters. I grew up being the oldest of three girls and think it is fabulous.

My ladies and I.

With all the pros in the 2nd Tri, there are some downers or fun things I like to complain about……..

Second Trimester Downers

The Waddle. Lord have mercy… mine is in full glory. I walk like a geriatric with bad knees.
Small bladders. No joke. Some days, I go to the bathroom every 15-20 minutes. It is a good time. Also, I must always go pee before lifting anything so I don't have an accident. i.e. lifting a laundry basket, bringing in groceries. etc. #smallbladderproblems
Word to the wise: Stay away from 360 degree mirrors. Let's just say, this mama had a meltdown at Target in the dressing room. The back side is scary and has things I didn't know were there. You know…. veins…. as in varicose and spider. SUPER. We do actually gain weight everywhere and not just the "bump". Fantastic.
When the belly button is on its way to popping out. I don't know if it is just me, but this hurts. My 4 year old loves hugging her baby sister and always nails the belly button in the perfect spot where I get shivers.
Needing help getting up off the couch or bed. Just roll off. It is classy.
Circulation. I am now the new owner of Nike Zooms, and they are worn daily along with some pretty compression socks. I also elevate my feet every chance I get.

& for the love, put a bench by your doors for when you put on your shoes or boots. Just do it, you will thank me.

There are so much more, but I will keep it PG today. If you have anything to add to the list, I would love to hear what are your pros and cons of the 2nd Trimester! Just remember, that you get to hold that little babe so so soon. Love to you all.