This post is sponsored by ABC Toy Zone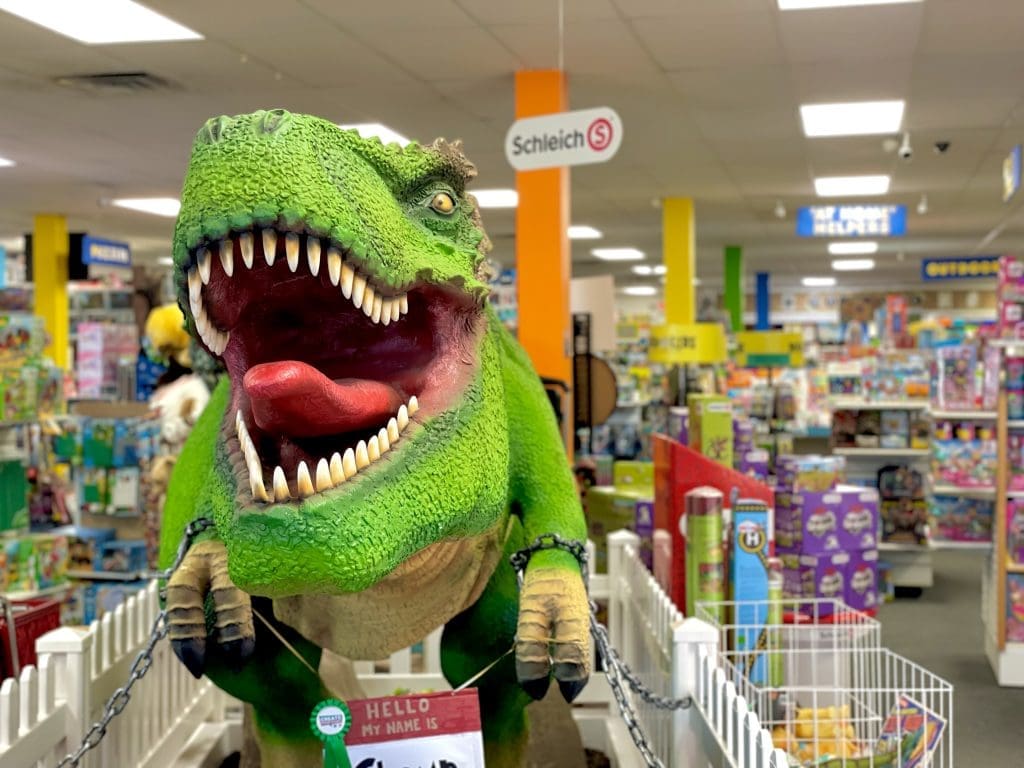 By now, we've all heard about supply chain issues and how they are going to affect the upcoming gift-giving season.  We recently visited ABC Toy Zone to talk with the staff and get their insight about what toys are popular, gifts that are moving fast, and also items that can't be restocked once they are sold out.
If any of the below items are on your shopping list, we strongly suggest stopping in to ABC Toy Zone soon to get yours before they are gone!
HINT: Check out this Instagram post for a fun *giveaway!*
Schleich
Schleich is a German producer of handpainted toy figurines and accessories. These play figurines are extremely popular due to their life-like appearance, variety, and quality (each piece is hand-painted!)
ABC Toy Zone has the largest inventory of Schleich toys in the area.  You might have also seen the giant Tyrannosaurus Rex CHOMP, inside the shop…he's Schleich too!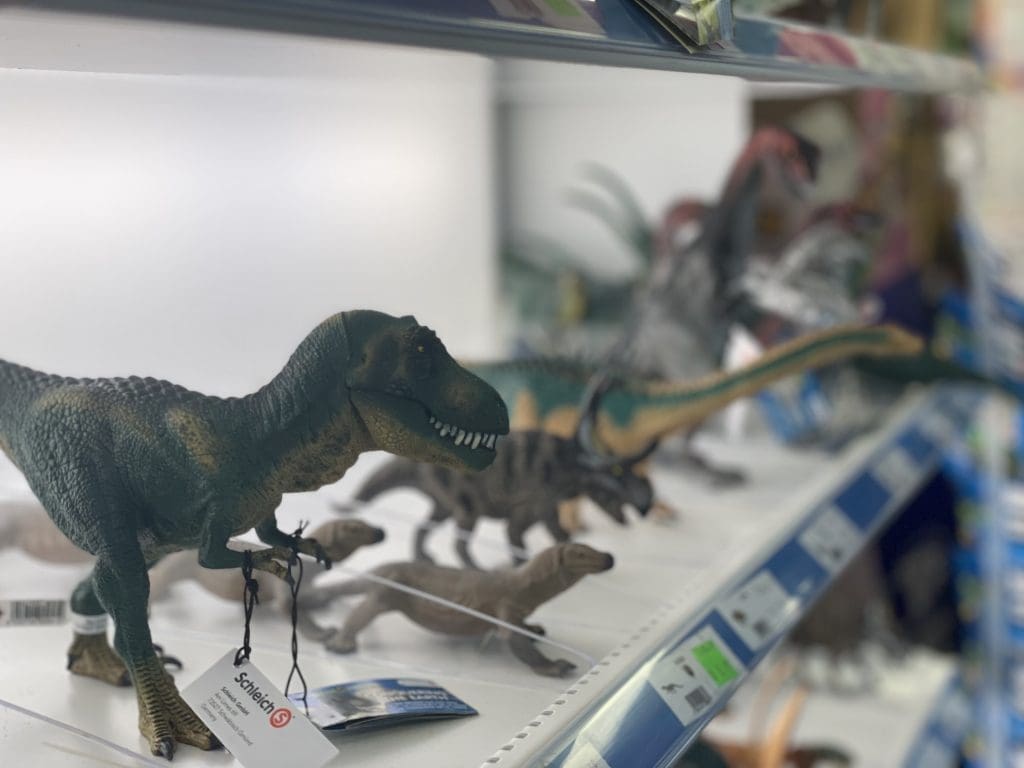 At out visit we heard from the staff that "what you see, is what you get" when it comes to Schleich. There is no back-stock or restock before the end of the year.  We had already noticed some bare spots where a few favorites were already sold out!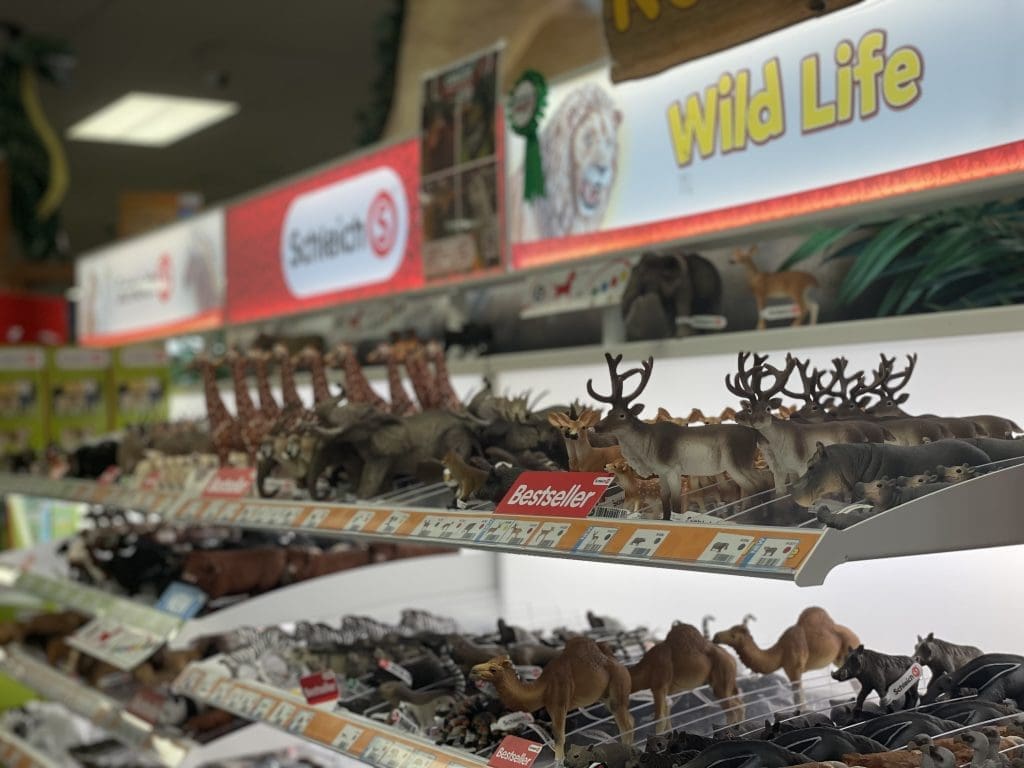 LEGO
Recently, ABC Toy Zone reached a really exciting milestone.  They became a GOLD distributor for LEGO! This means that they have reached a distribution level where they have a huge variety of sets they can carry in their store.  During our visit, we had never seen so many new and exciting LEGO sets.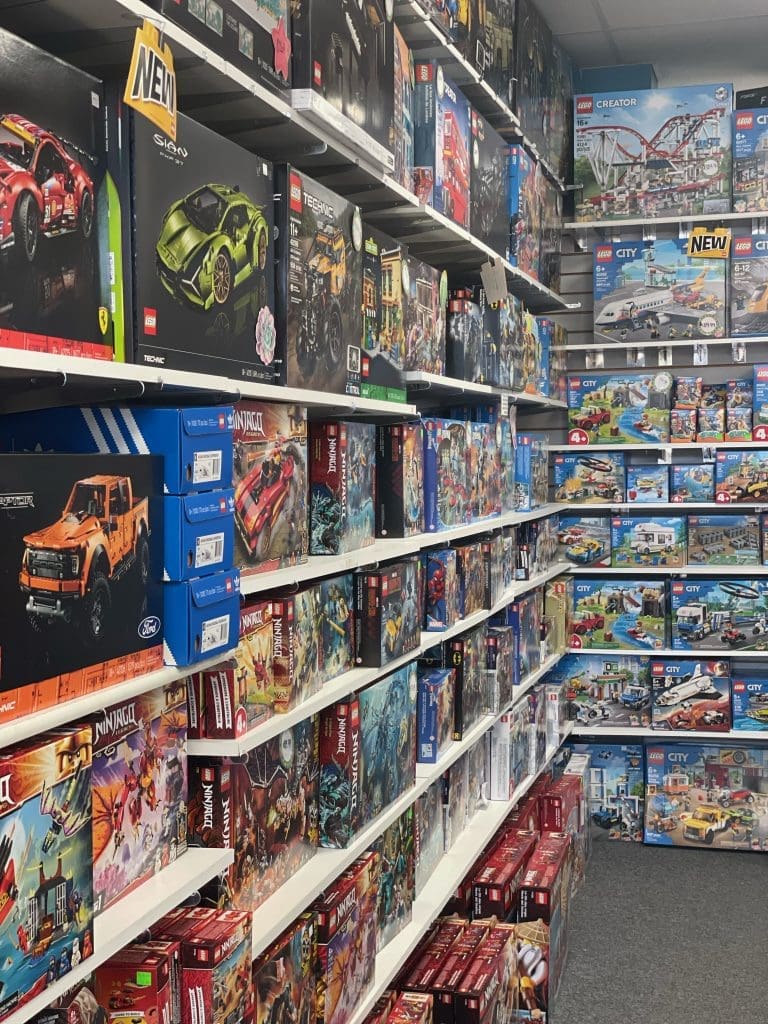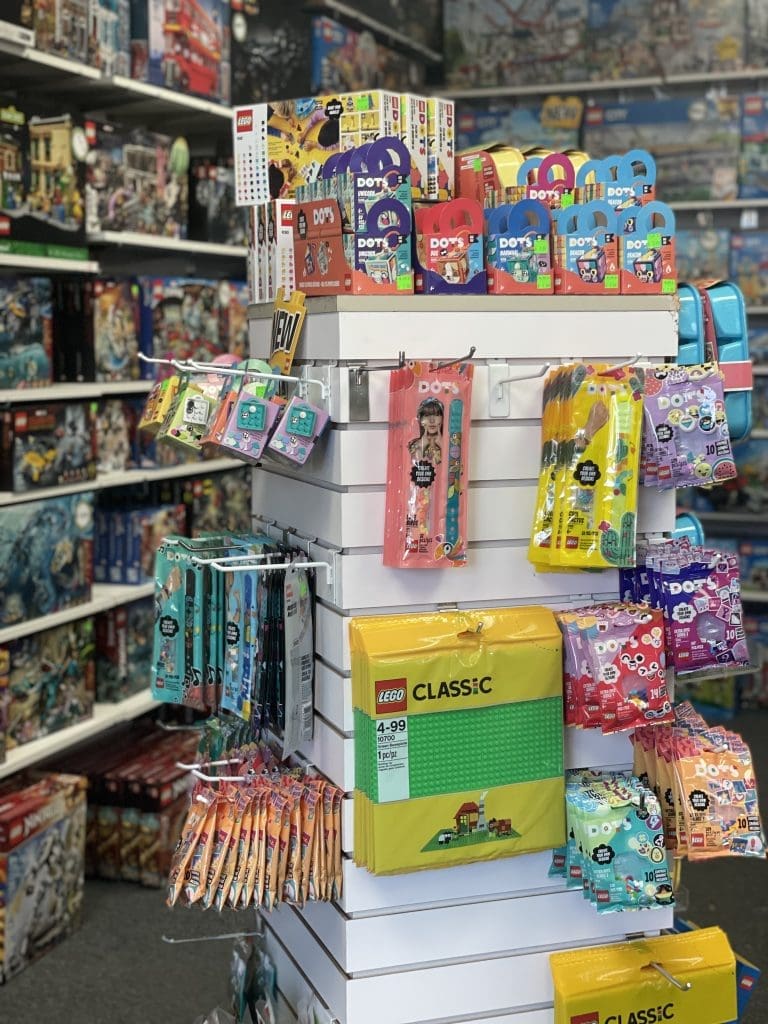 HOWEVER.  As we all know, LEGO is hugely popular.  The staff does not know if they will be able to to restock if a certain set sells out.  Also, there might only be a few in stock of a really popular set (such as this year's new holiday sets). Our best advice? Scope out the sets you want and scoop them up now.  And while you're at it, check out the AMAZING LEGO inventory at ABC Toy Zone!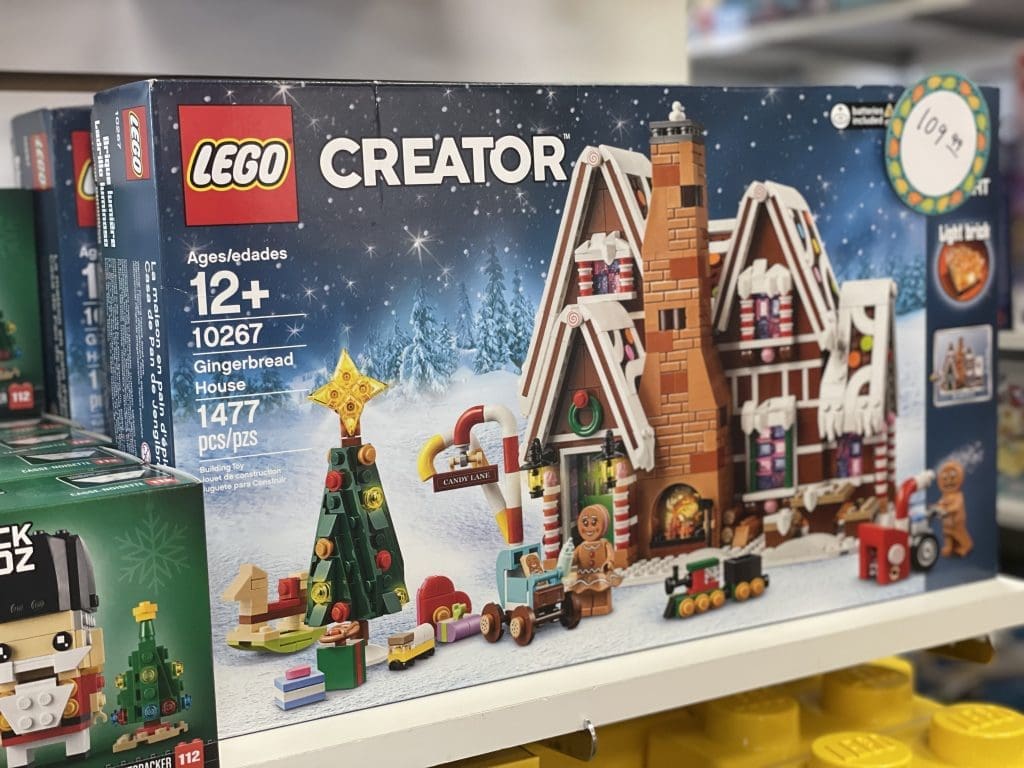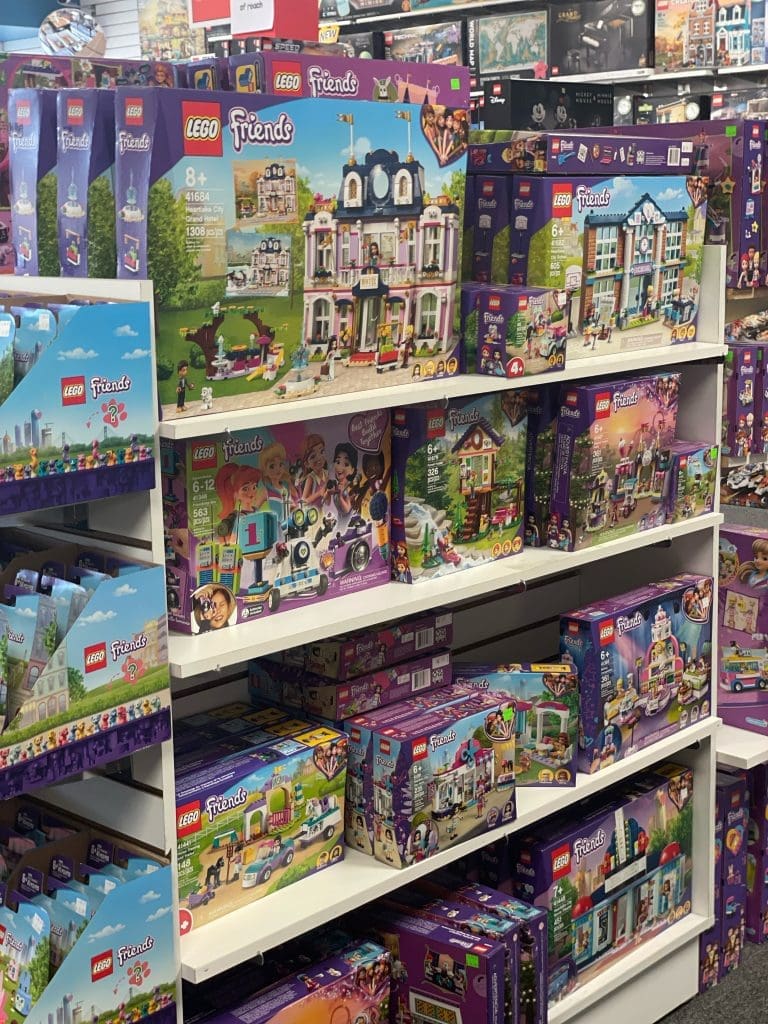 Remote Control Toys
Remote Control toys are popular gifts to give and it' no wonder why…they are FUN for all ages!
Remote Control Toys are another instance of "what you see is what you get."  The inventory has been set for the season, and once it's gone, it's gone!
Bruder Trucks
Bruder is considered one of the world's leading manufacturers of scale model toys. Bruder creates miniature toy versions of actual construction equipment and vehicles (in a 1:16 scale ratio) of brands such as CAT, John Deere, Jeep, UPS and more.
ABC Toy Zone is stocked with the inventory it has for the season and will not receive more prior to the gift giving season.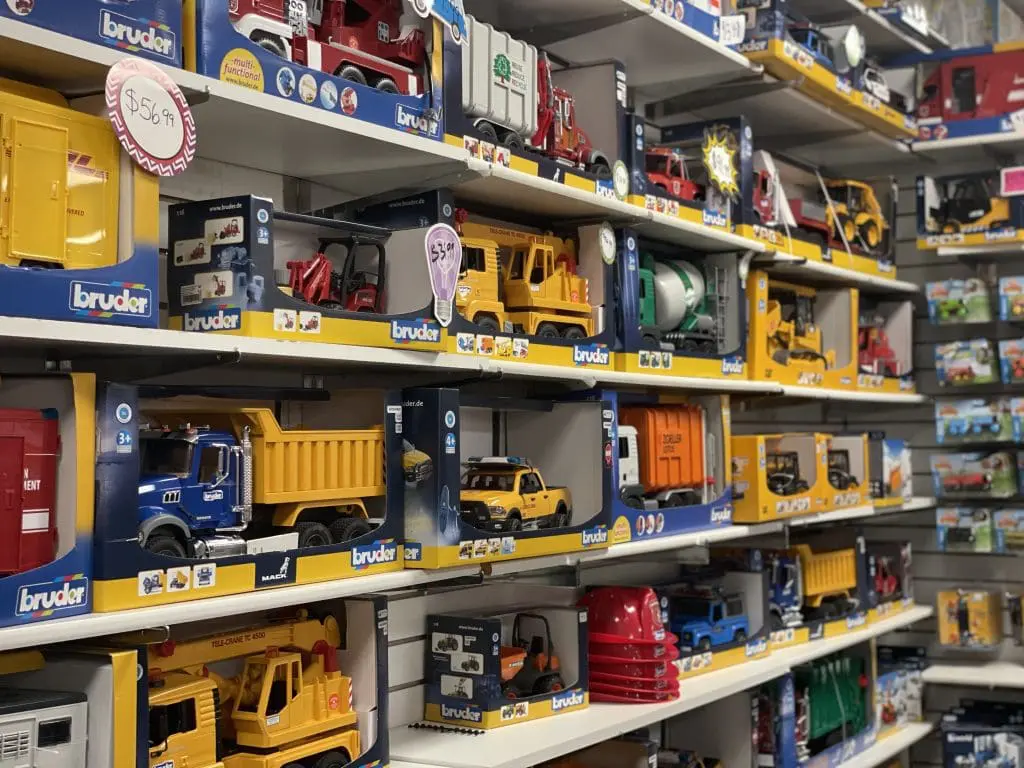 Squishmallows
Squishmallows have reached a new level of popularity this year and thanks again to our not-so-good friend supply chain issues, Squishmallows are going to be hard to find.  If these super cute and super squishy stuffed toys are on your list, definitely make plans to get yours sooner rather than later.
ABC Toy Zone has limited stock so get there soon! We were dying over this hedgehog and unicorn.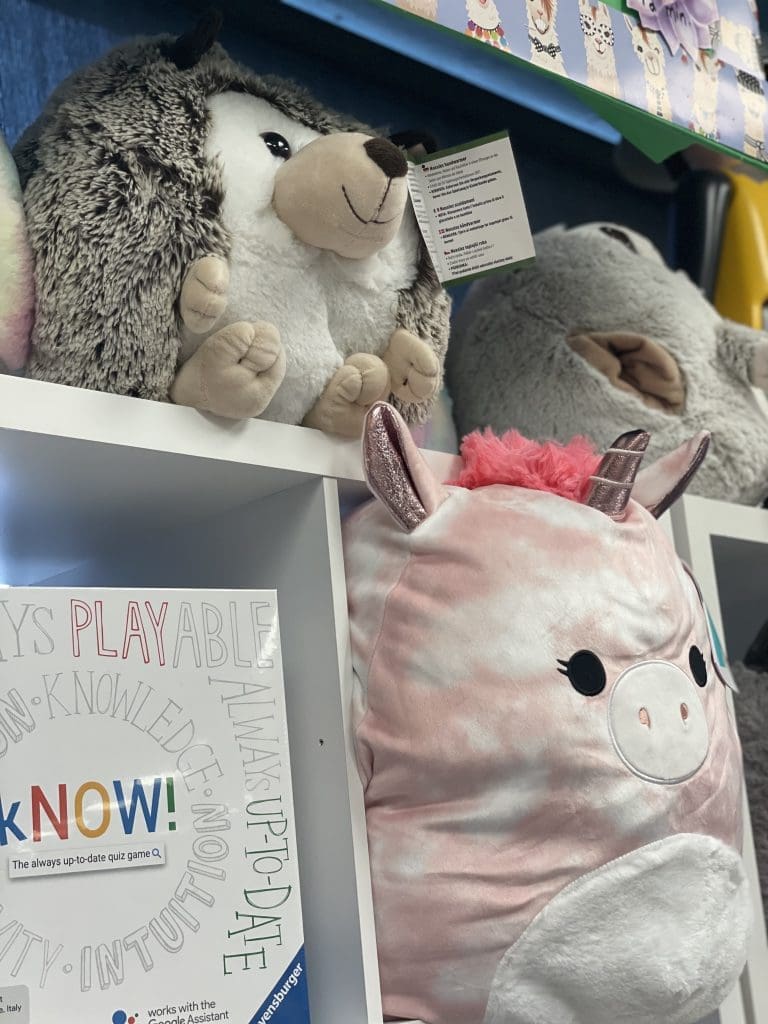 Games
Games are a popular item to give during the gift-giving season.  It's hard to beat the memories families and friends can make when playing a hilarious a fun new game.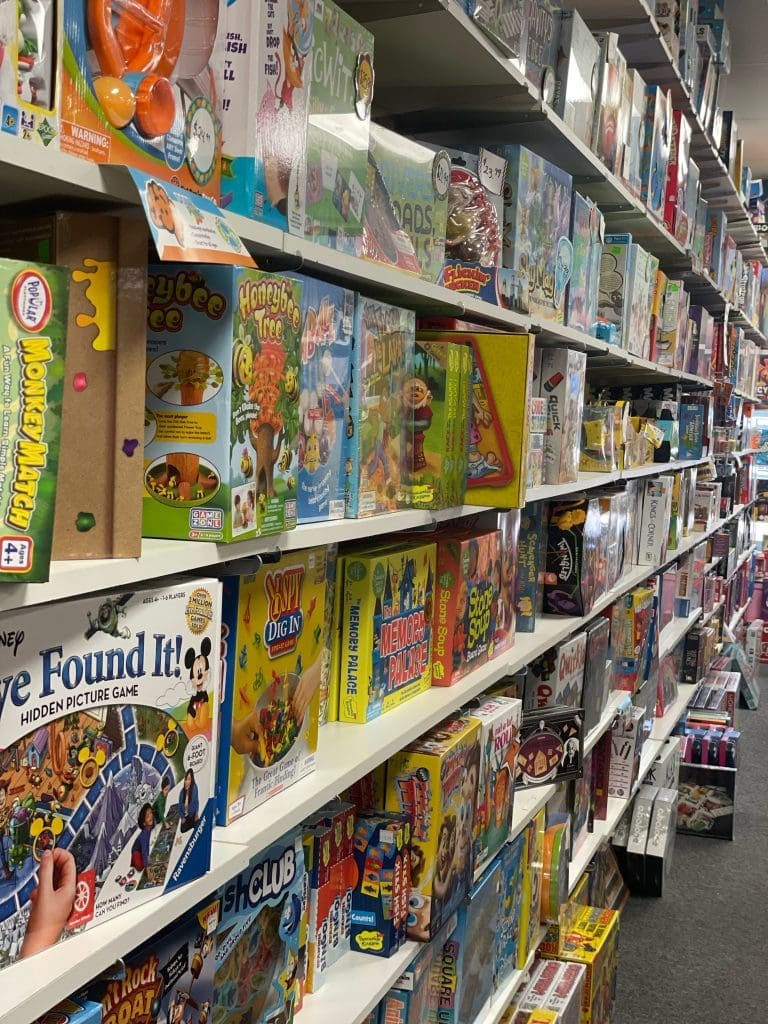 ABC Toy Zone has one of the best selections of unique games in town.  Especially interesting and hard to find games for children!  While their inventory is huge, you never know if a game you specifically want will be sold out.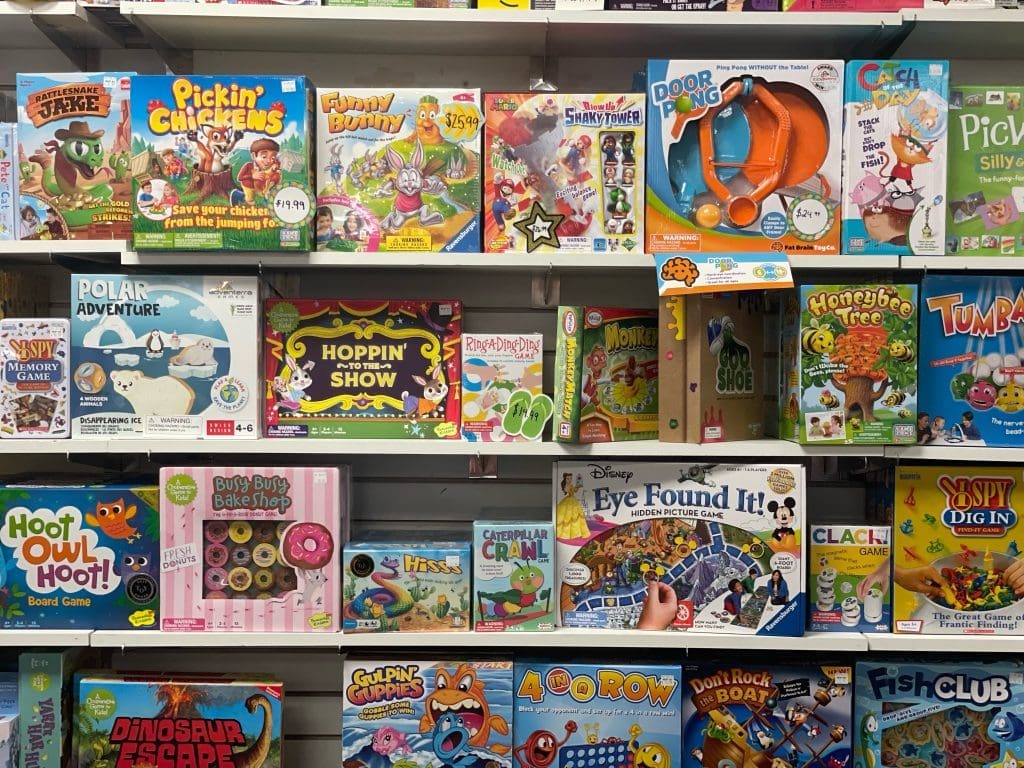 According to staff, games have been flying off the shelves!  If there is a game you have your eye on, or are looking for, give the store a call to see if they have it.  Better yet, talk to the knowledgeable staff! They know so much about the games and are more than happy to provide a recommendation.