This post is sponsored by Custom Alarm.  For more information on all of their home security and protection services, please click here.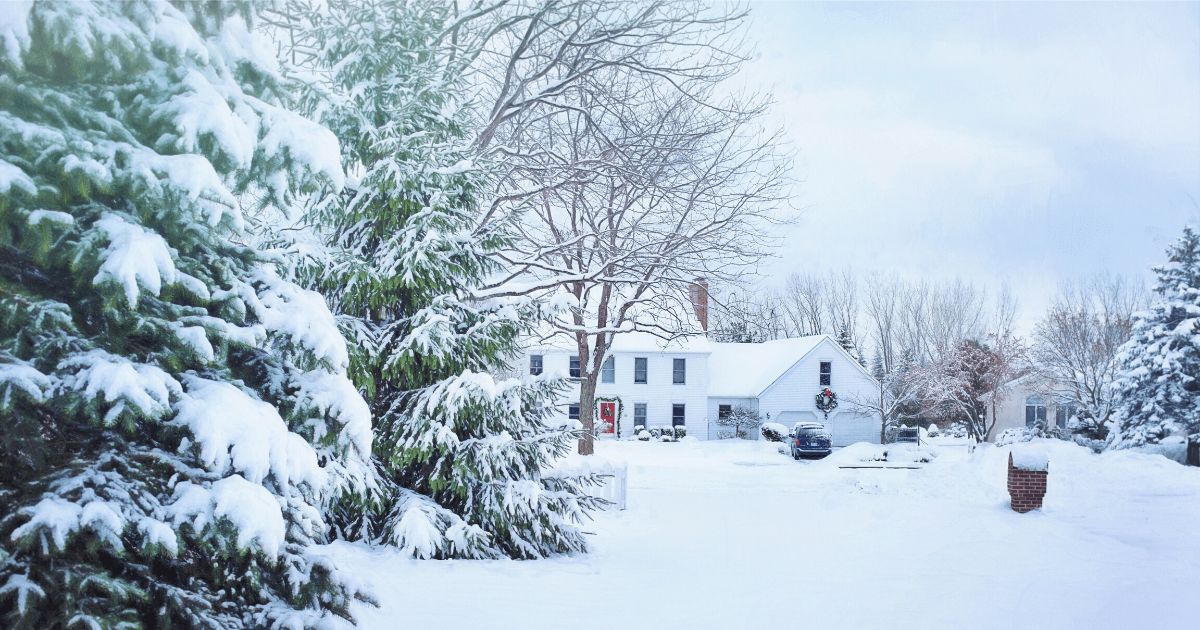 It's one of those things you hope will never happen. But looking back, I wish we knew how to prevent the amount of damage done.
It was winter time in Minnesota, with beautiful snow and unbearably cold temperatures. We never worried about how the temperatures outside could be affecting our home. Until I came home to a mess that looked like an indoor pool. There was water from our kitchen to our basement, and our belongings were floating along like it was bath time. Our poor dog was shaking with confusion.
We were in shock; how did this happen? How did we not realize we were at risk? The furnace in our home stopped working early in the morning before I went to work, but I hadn't noticed because it was still relatively comfortable, and let's be honest, mornings are crazy with a little one.
The temperatures outside were below zero, which caused our pipes to freeze. Once our pipes froze, they burst, letting water flow all day while we were at work. Through our ordeal we learned there are several things we could have done to prevent so much damage to our home.  Here are some tips to help you during these frigid Minnesota winters:
Furnace
Prior to the winter months, have a professional inspect your heating system for the season. Change and clean your furnace filter at this time also, which should also be done every two months.
Doors and Windows
Another fall activity is to seal cracks between trim and siding, around window and door frames and where pipes and wires enter the house. This was something I didn't pay close enough attention to, as our house isn't very old. But checking this on any age house will help prevent moisture from getting inside your walls. It also saves you money on energy costs!  
Monitored Water and Low Temperature Sensors
Here's the big one! Water and temperature sensors will detect problems almost immediately. Add these items to your security system and once the interior temperature falls below the set temperature, a notification is sent to you giving you the ability to check and take necessary steps to fix it. If we would have had these in place we would have known our furnace stopped working, and could have immediately called for service. The same happens when water is detected by a water sensor.  These simple fixes could have prevented the amount of damage done to our home and saved us thousands of dollars on repairs. We have now installed these in our home because we don't ever want to walk into a flooded home again. An added bonus-we get an insurance discount through our home insurance now for having these installed
While I wish this had never happened to us, there's a lot we learned and if I can help another homeowner avoid what we went through, I'm happy to share our story.
-Anna, Custom Alarm Customer
---