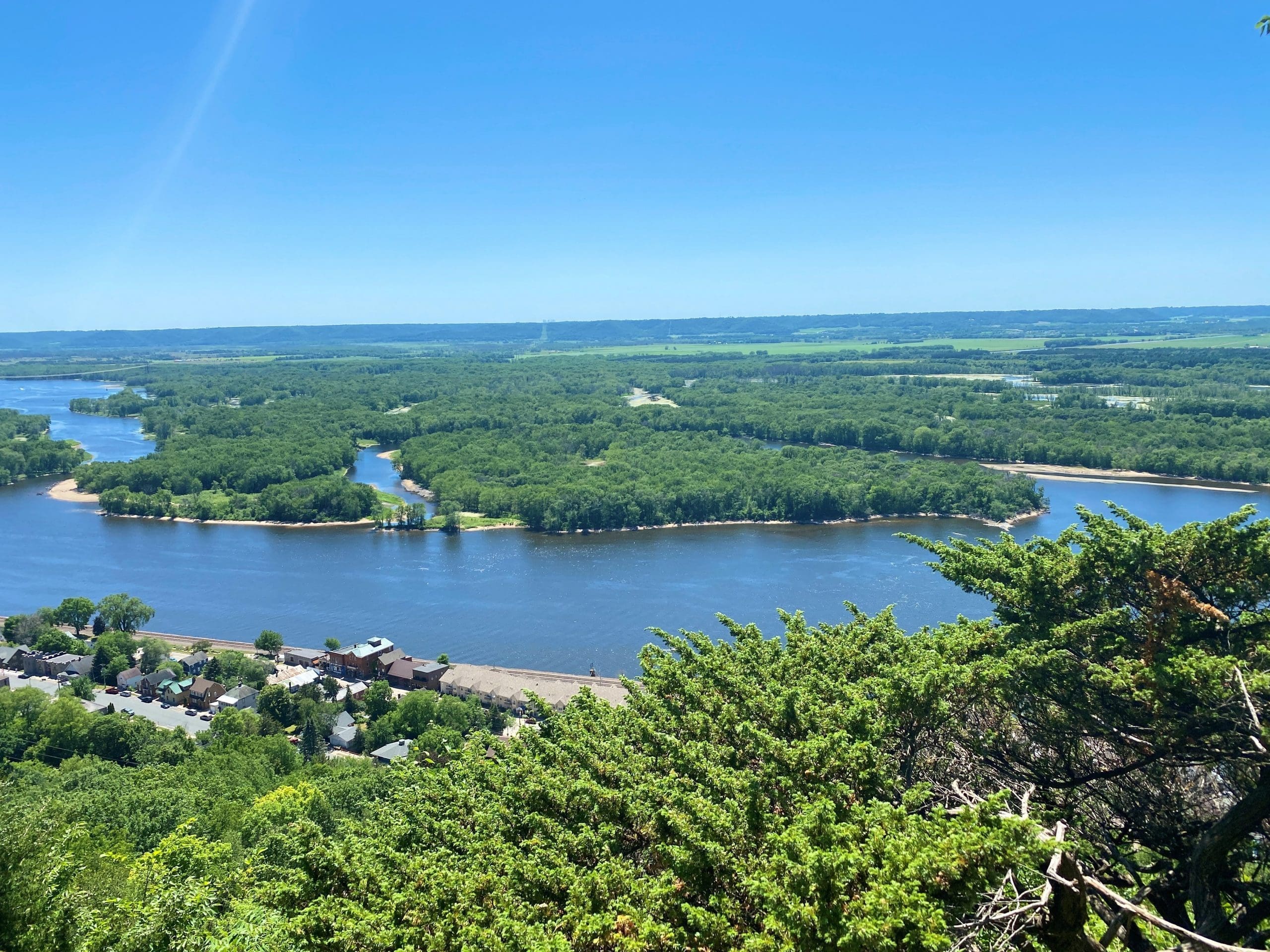 A few years ago, while we were still new to Rochester, my husband and I drove out to Alma on a lazy Saturday morning. We had heard a friend recommend Buena Vista Park and decided to check it out. What a wonderful discovery it turned out to be! Years later, this remains our favorite mini day trip from Rochester and checks all the boxes on what we love — nature, scenic vistas, just the right amount of physical activity, boat watching, good eats — all captured in a half-day trip.
Alma is a beautiful riverfront town in Wisconsin nestled by towering bluffs carved out by the Mississippi River. Just two streets wide and boasting a population of 1000, this delightful stop on the Great River Road / National Scenic Byway offers visitors an array of entertainment options.
First Stop: Buena Vista Park
Buena Vista Rd, Alma, WI – 54610
Open year-round dawn to 11 pm
Entry is free.
Once you're in Alma, there are two ways to get to Buena Vista Park. You can drive straight up the bluff (the roads are a bit winding) and park at one of the several shady parking spots at the entrance to the park. Or, if you are in the mood for a light hike, you can park on Second Street and then hike up the short distance to the park. It's a quick 25-minute uphill hike through a wooded area with lots of shade – perfect for hot summer days! There are several benches along the trail if you need a bit of a breather. My four-year-old son can do the hike just fine.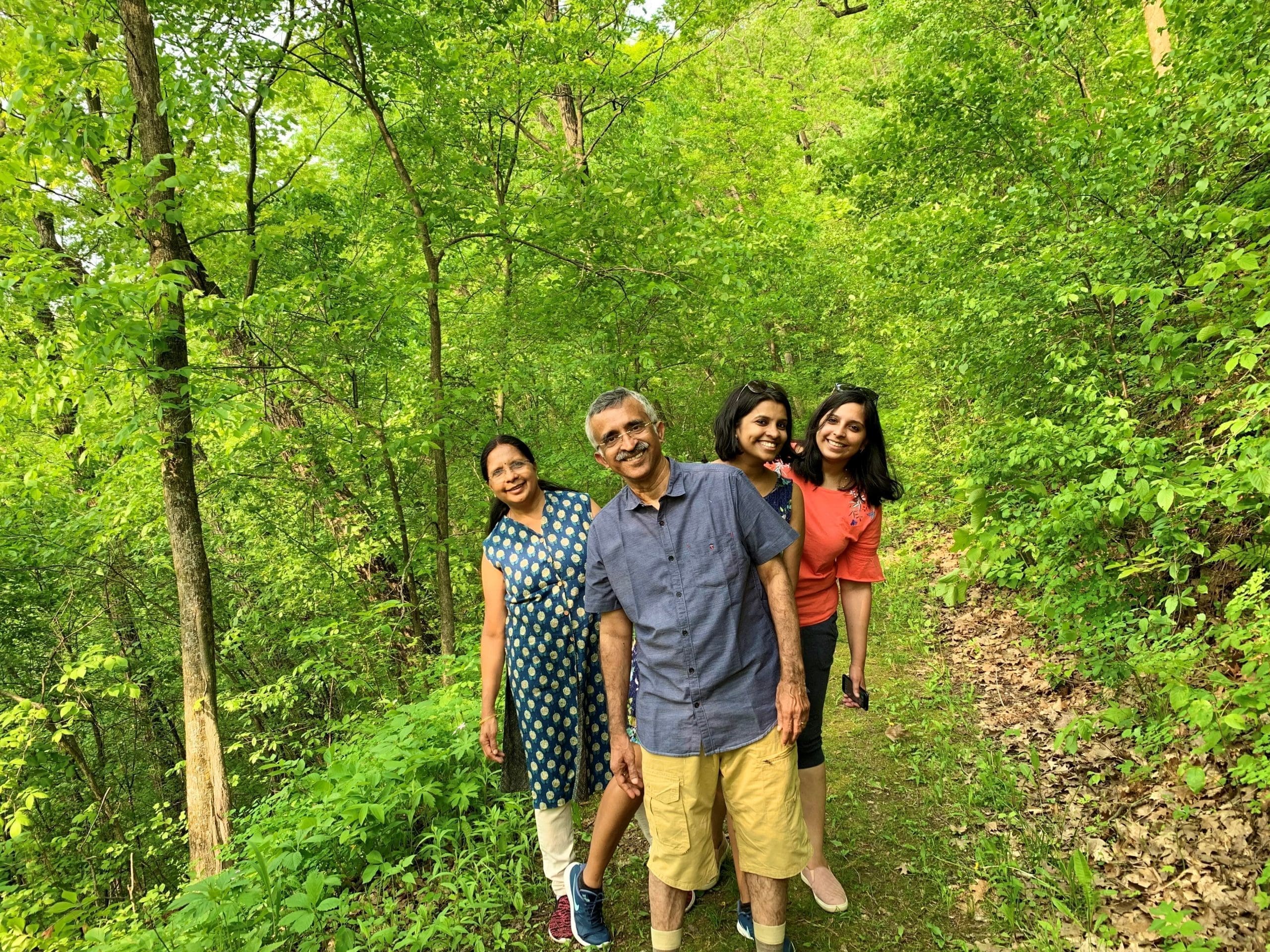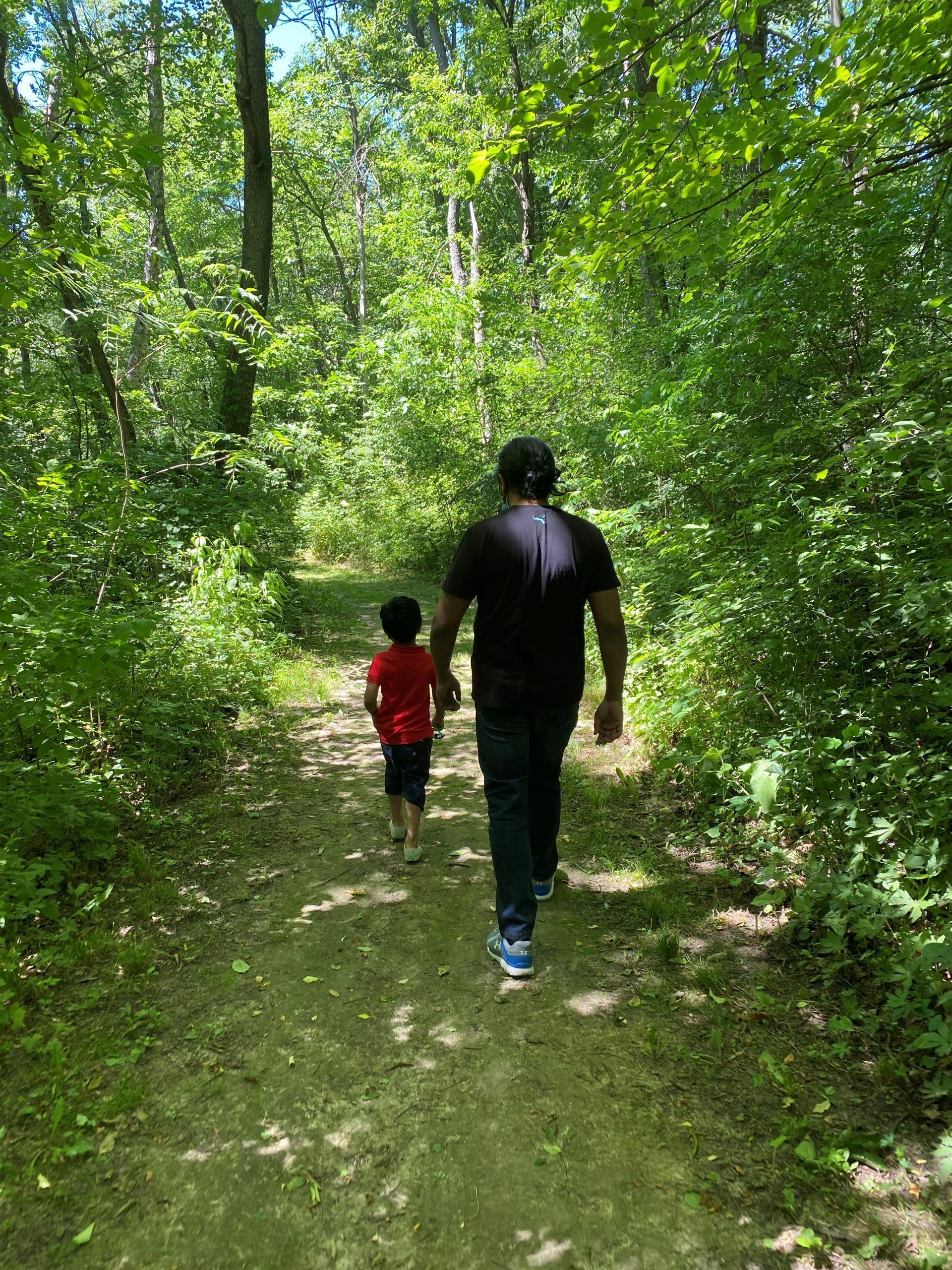 Once you finish the hike and exit the trail, you enter straight into Buena Vista Park. I love the vibe of this park – it's so tranquil and unhurried. The park has a good number of amenities like picnic tables, grills, a swing set and plenty of grassy areas for kids (and adults) to run around and play. Our family has enjoyed many happy hours in this park, picnicking, playing and relaxing.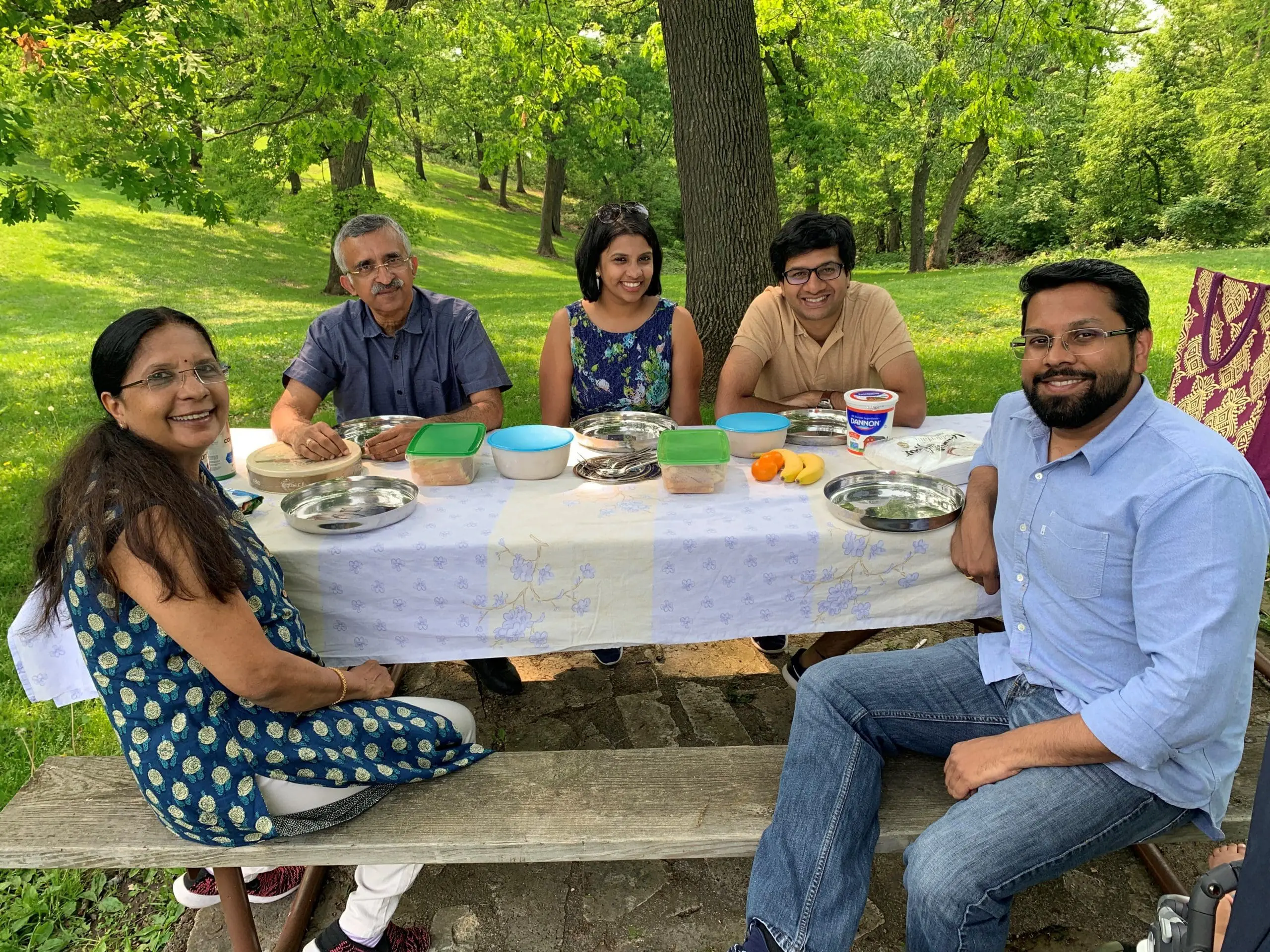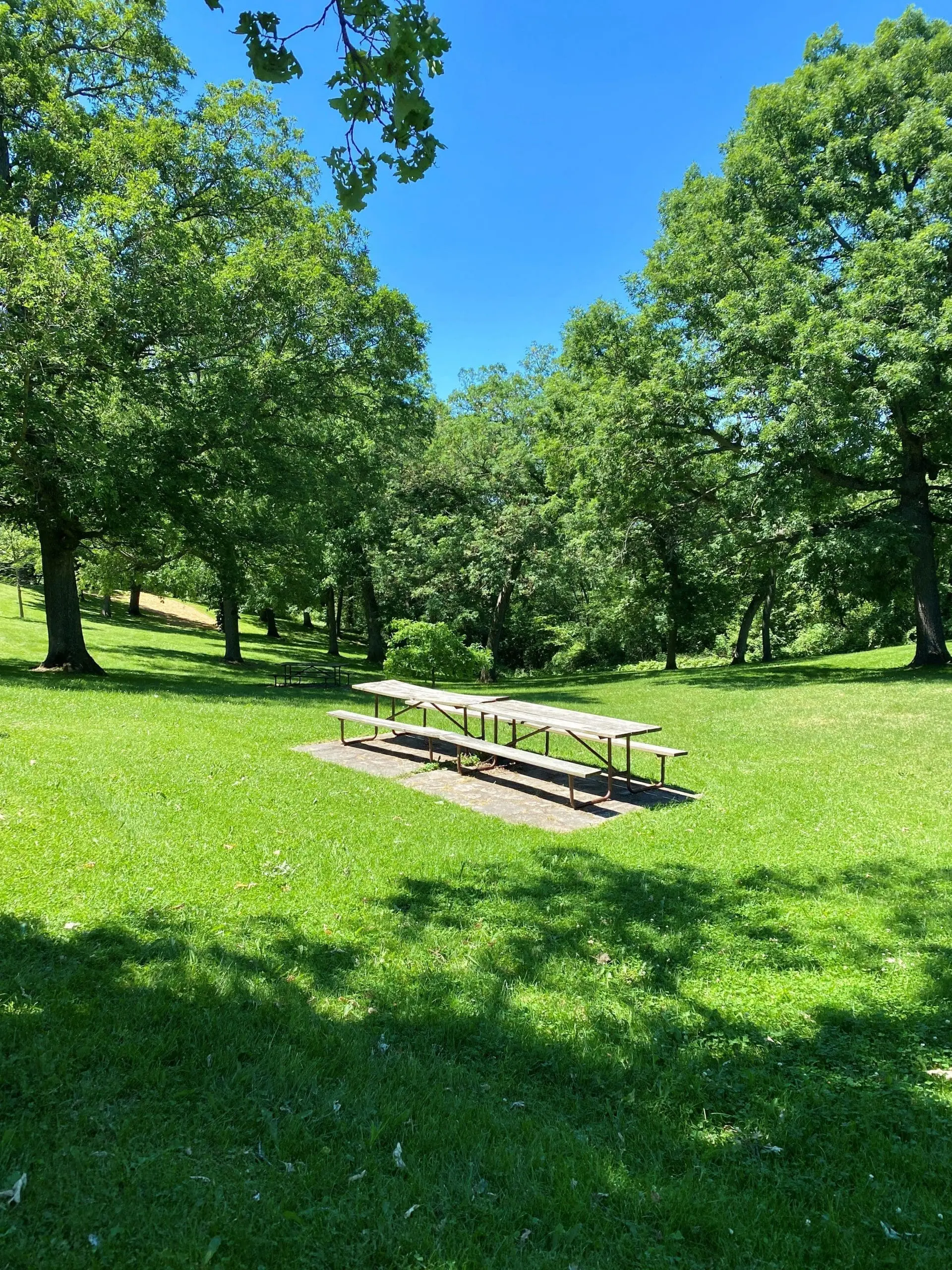 Now comes the best part – the VIEW! There is a lookout point at the edge of the park which overlooks the Mississippi River – and believe me when I say the views are stunning! You get postcard perfect views of the river, the floating barges, the bustling town and businesses below, and the amazing foliage which envelops the area. This is by far my favorite spot in the park. There are park benches nearby so you can take in the view at your own pace. The more adventurous of us can even step out on to the rock ledges and be one with nature. One word of caution though – there are no safety rails and it is a steep drop, so do keep a close watch on children when you're in this part of the park.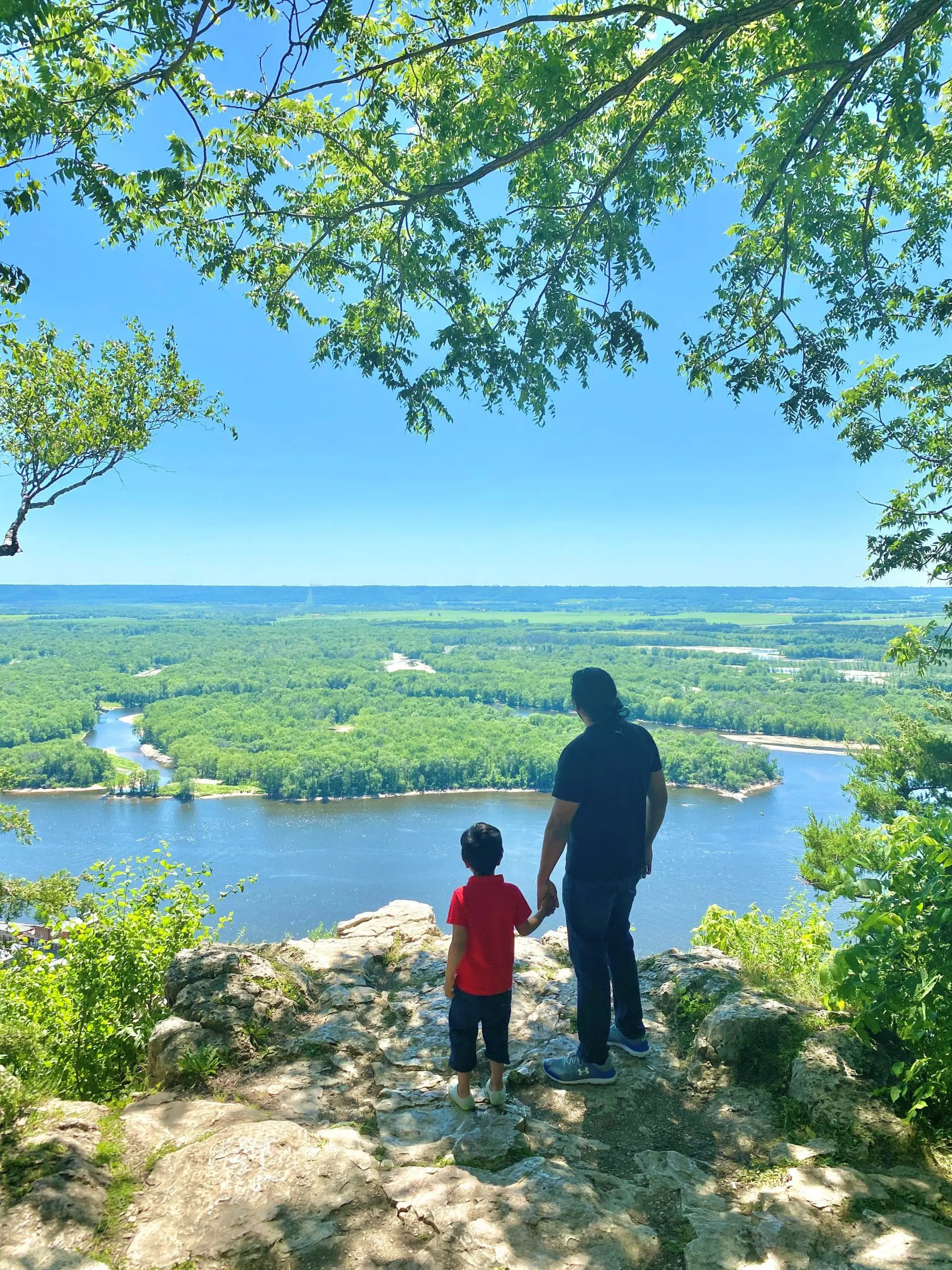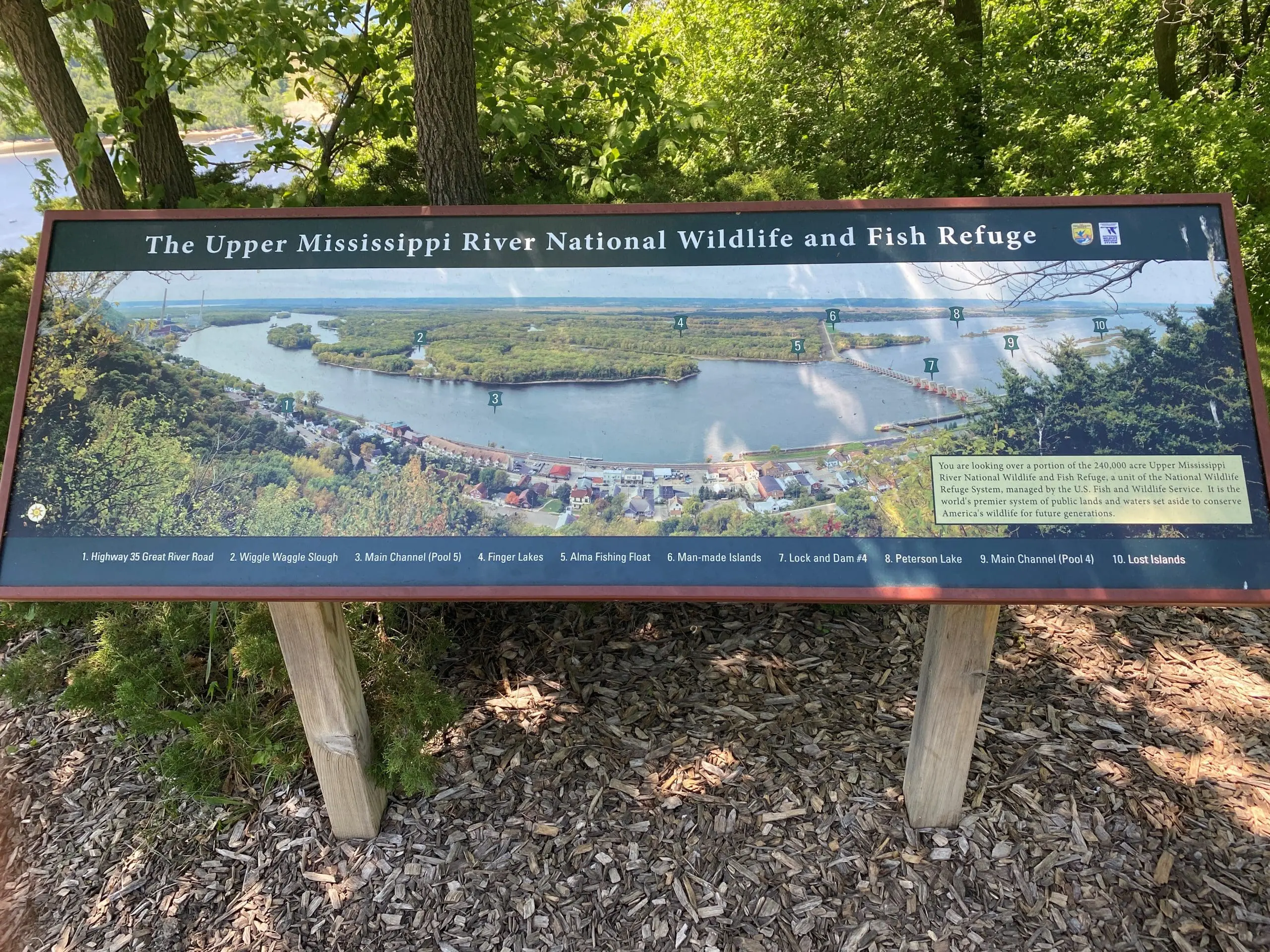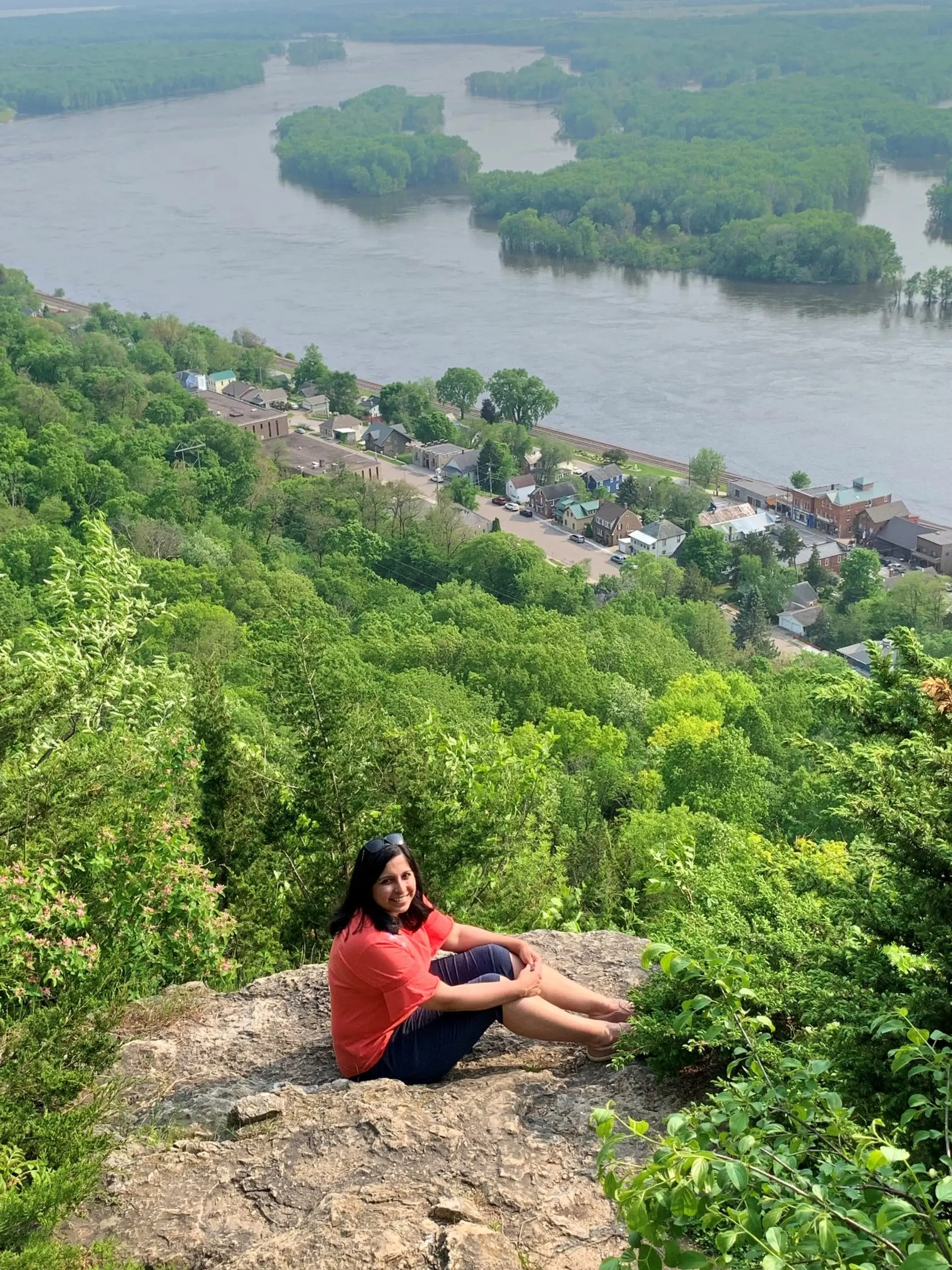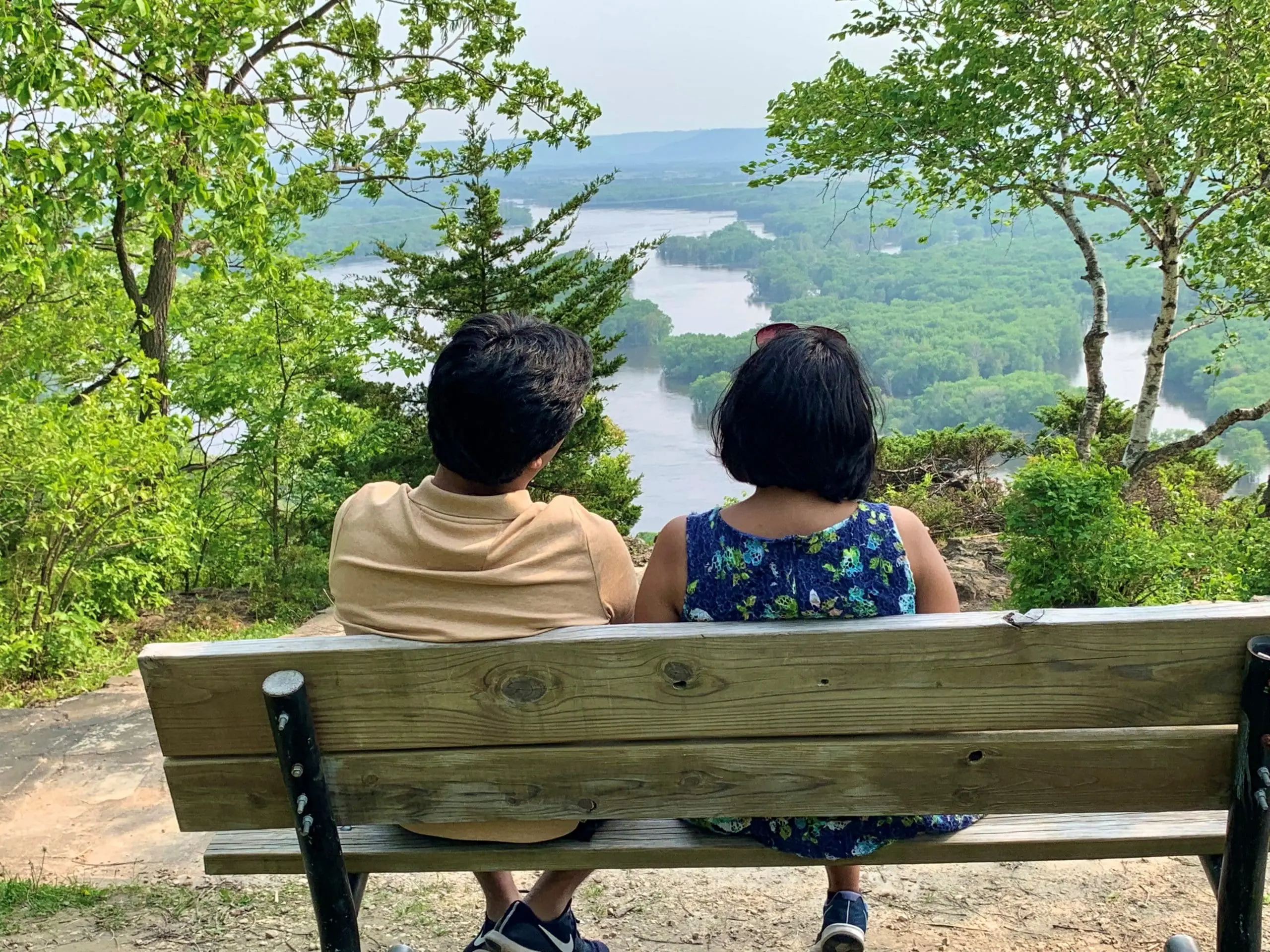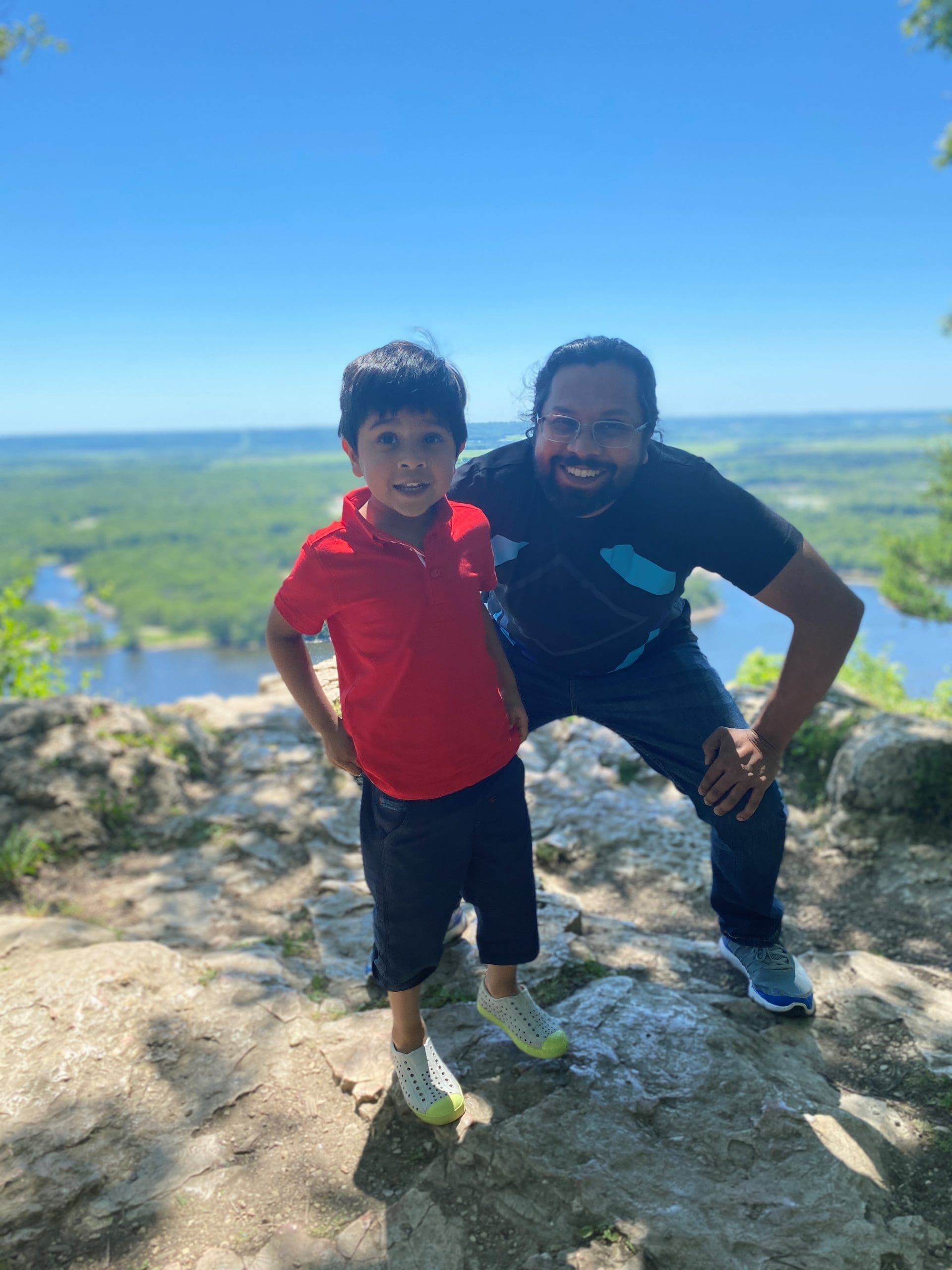 Second Stop: Alma Marina
125 Beach Harbor Rd, Alma WI – 54610
Ph: (608) 685 – 3333
The Alma Marina is just a short drive away. My son loves watching the boats moored on the slips and makes up the most wonderful imaginary stories about life on boats, so we always have some fun times here. For those inclined to spend time on the water, the marina rents out pontoons. Right next to the marina is a large swimming beach that was a fun find for us on one of our recent trips! There is also a children's park, and tennis and volleyball courts here, so the area abounds with activities.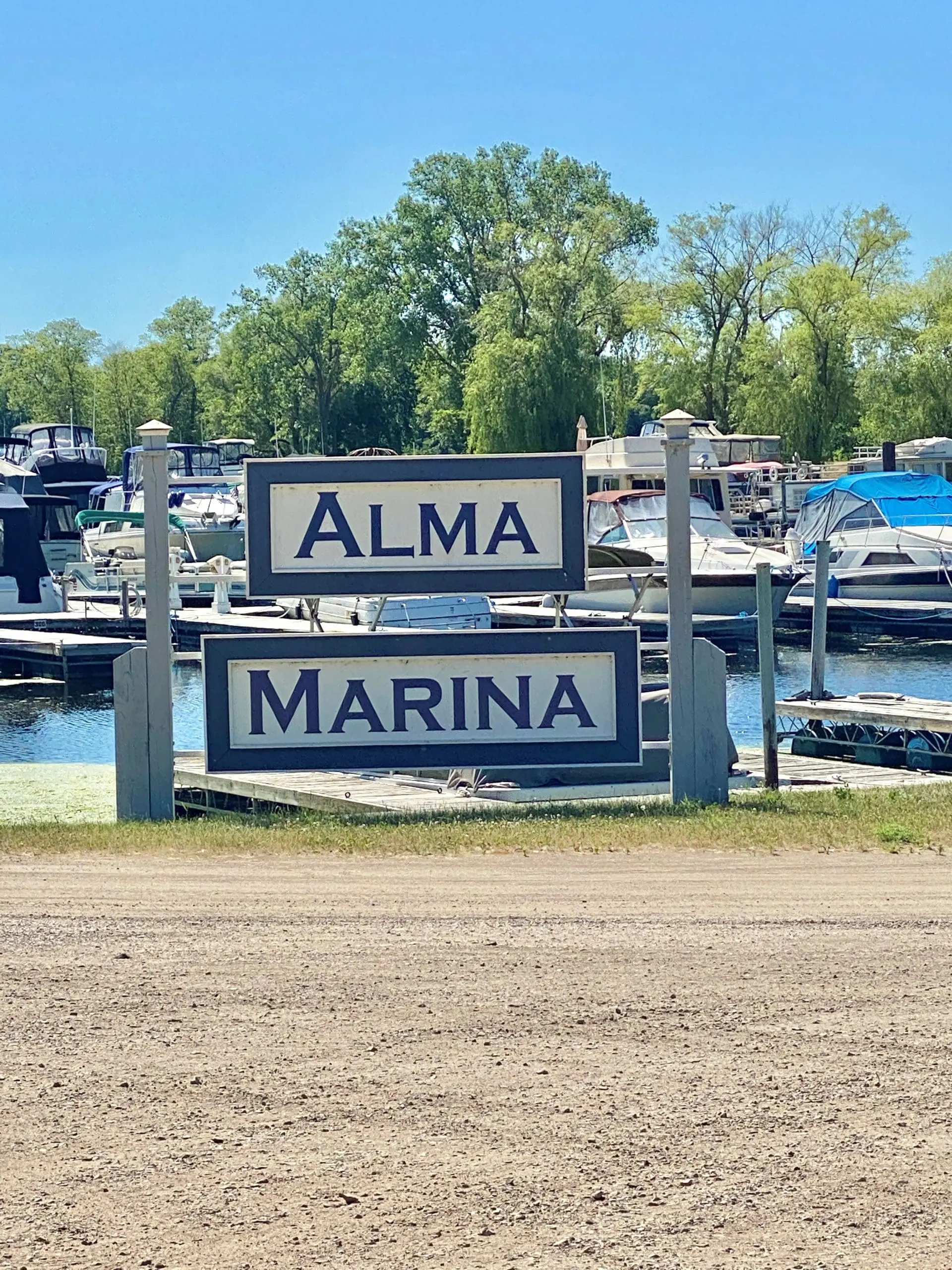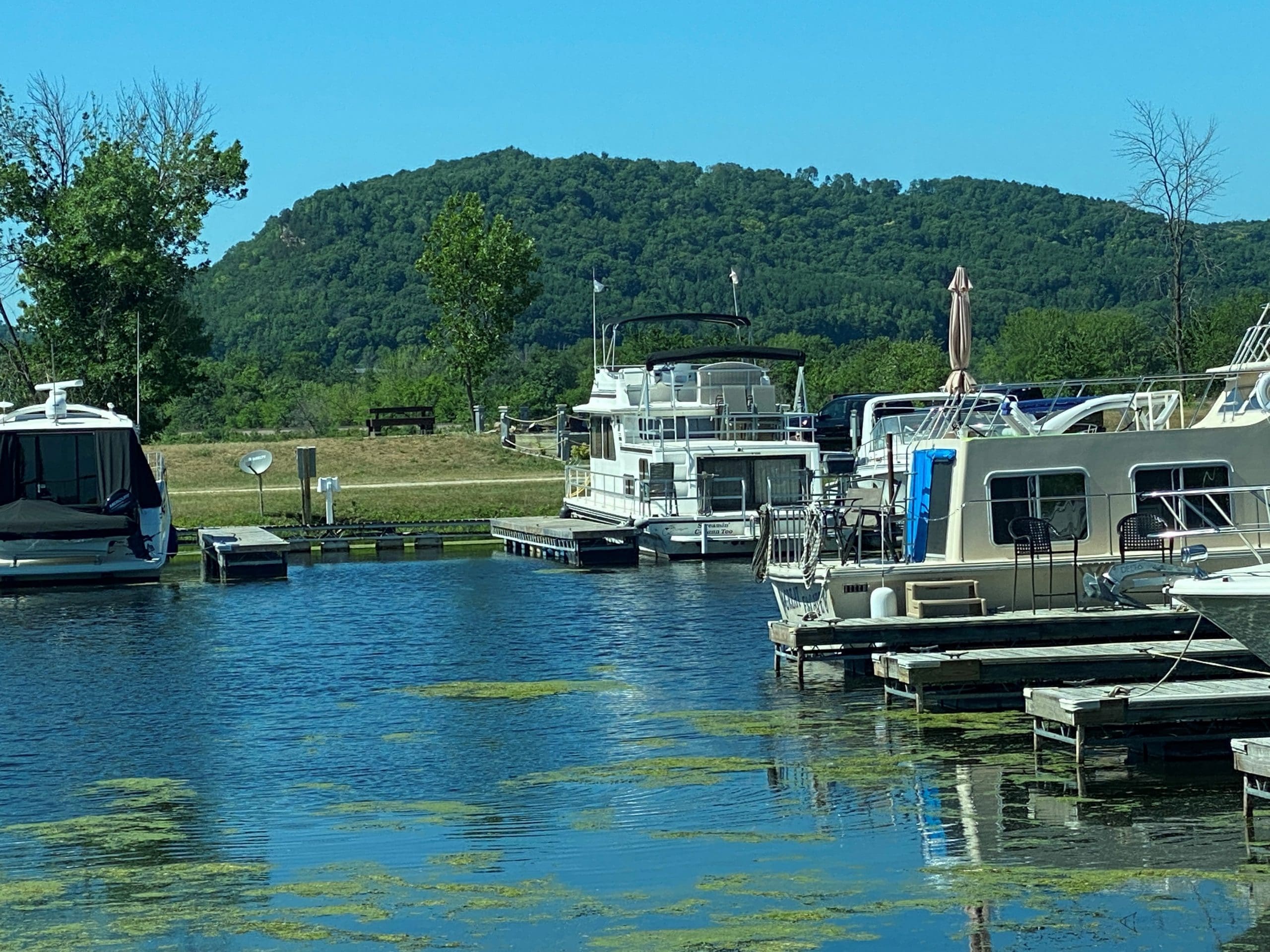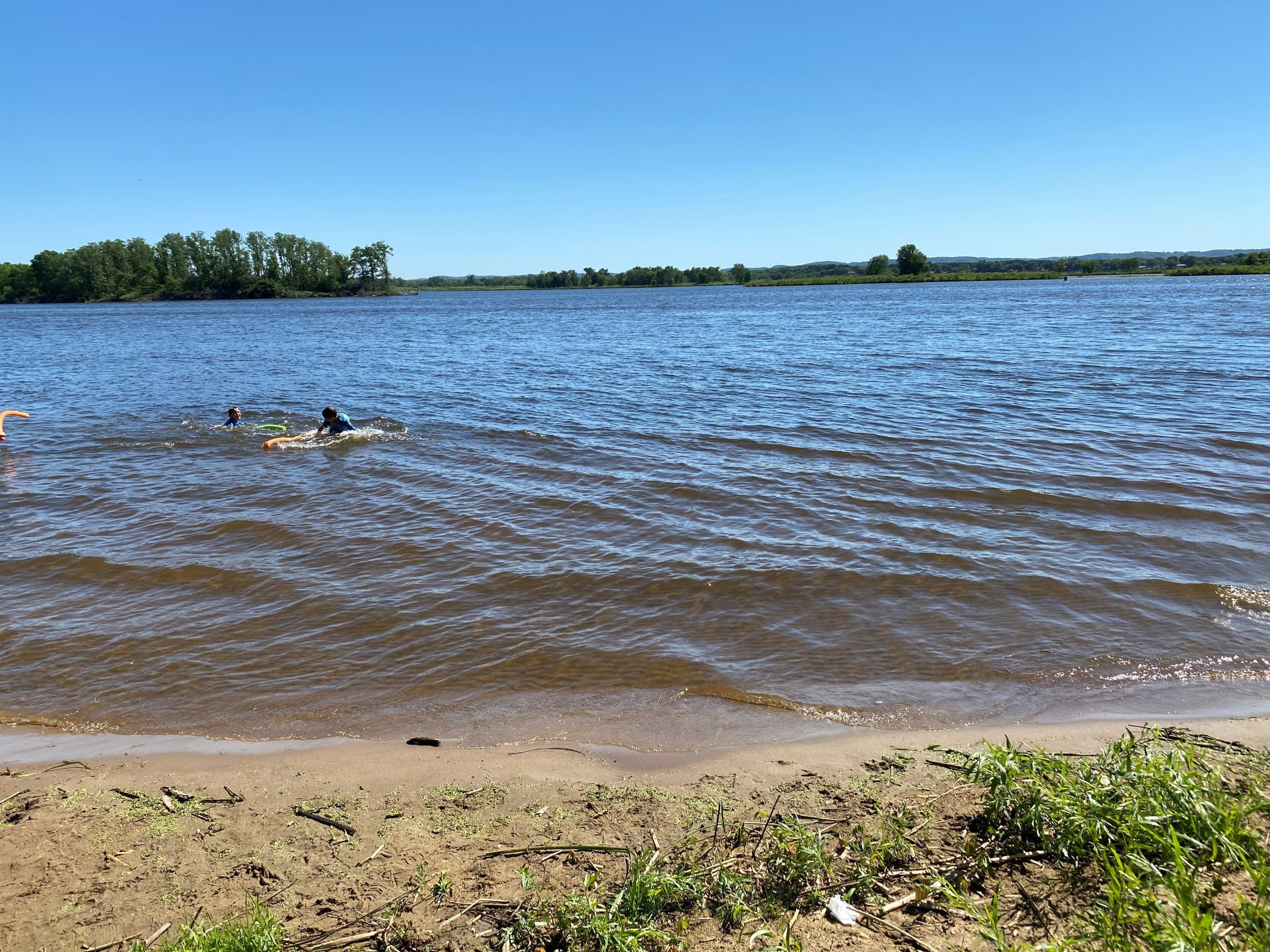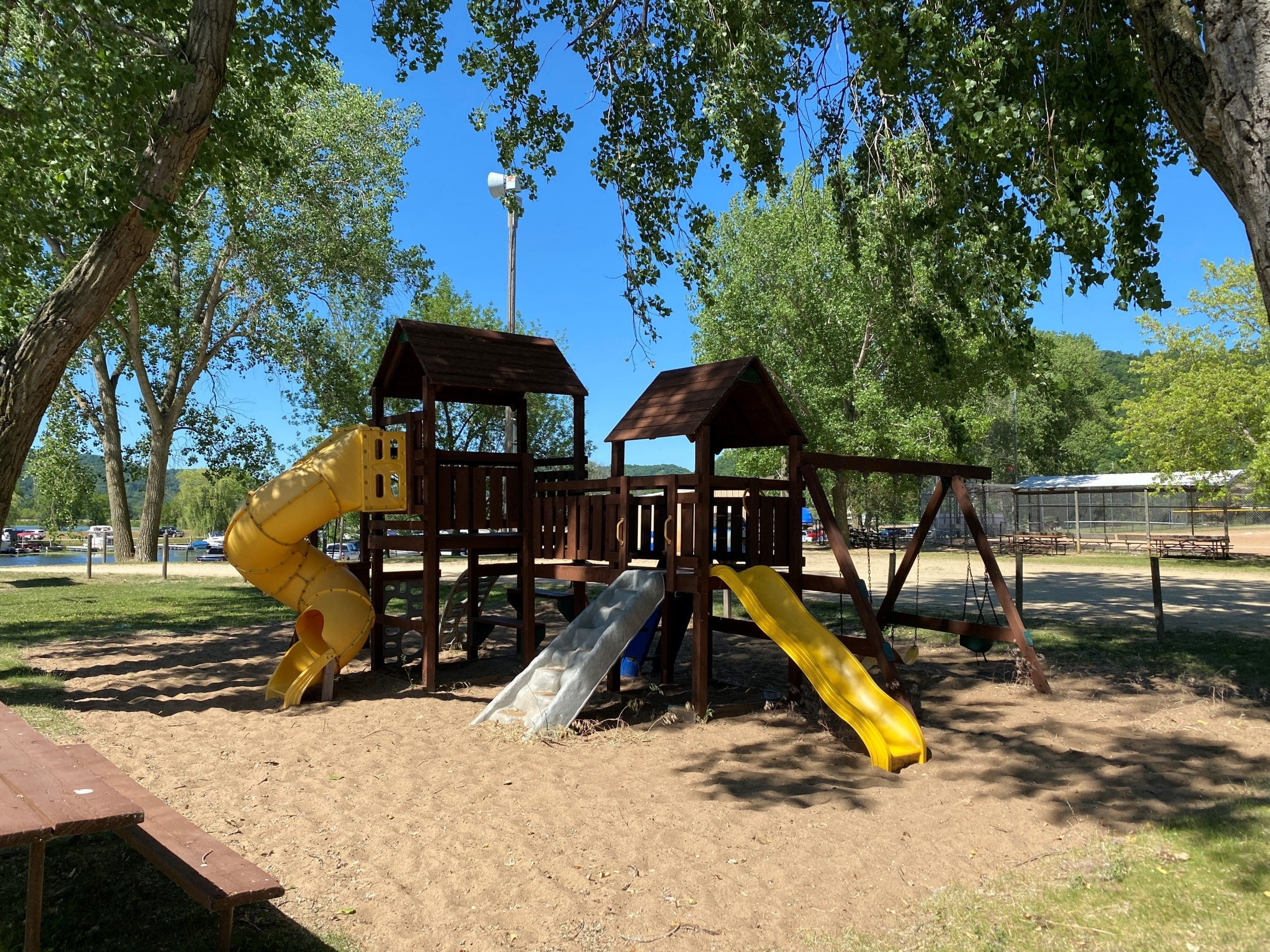 Third Stop: Nelson Creamery (or Nelson Cheese Factory)
S237 State Road 35, Nelson WI – 54756
Ph: (715) 673 – 4725
Hours: 9 am – 6 pm every day
We always make it our business to stop at the charming Nelson's Creamery on the way back from Alma for ice cream and meals. Located about 10 miles from Alma (on the way back to Rochester), this is just the place to fill up on all the calories you burnt on your hike/swim at Alma. We love the ice cream here, and the good selection of sandwiches, salads, and soups. The charming interior are an added bonus!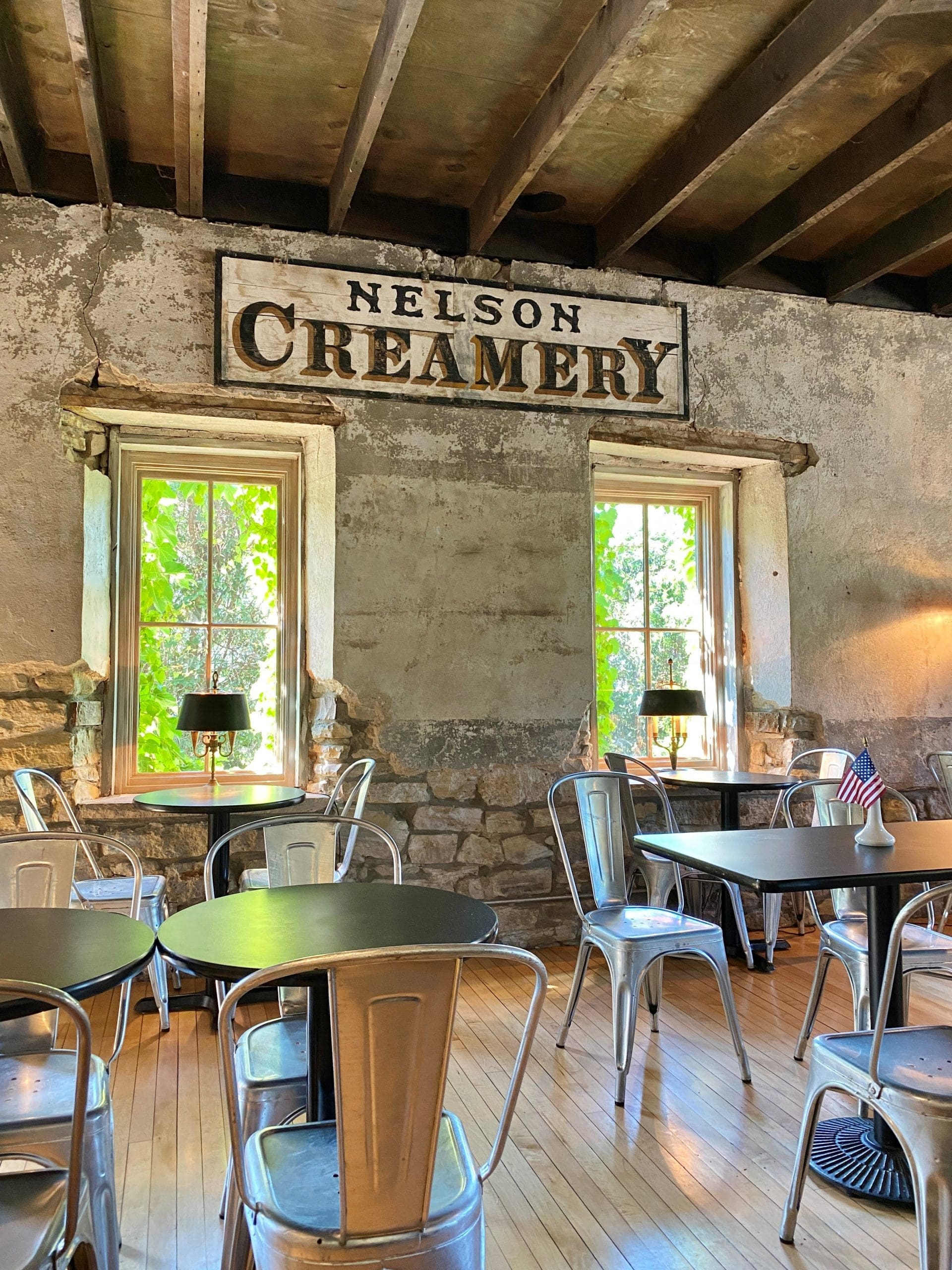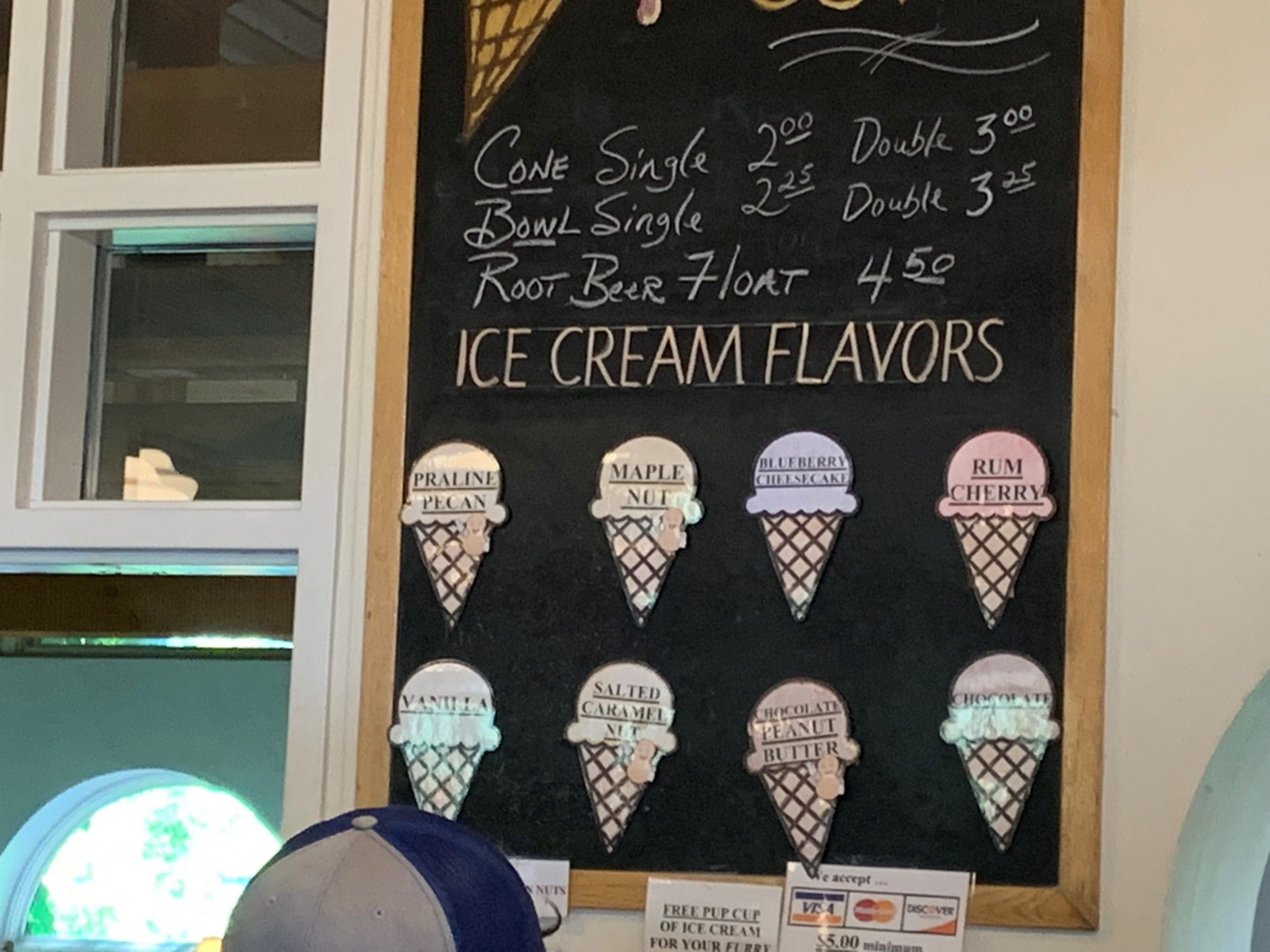 If you are looking for a socially distanced, not too physically taxing, child friendly trip with pleasing views which can be done in half a day, I highly recommend Alma. The views from Buena Vista Park alone are worth it.