Salem Township Fall Fest | Salem Township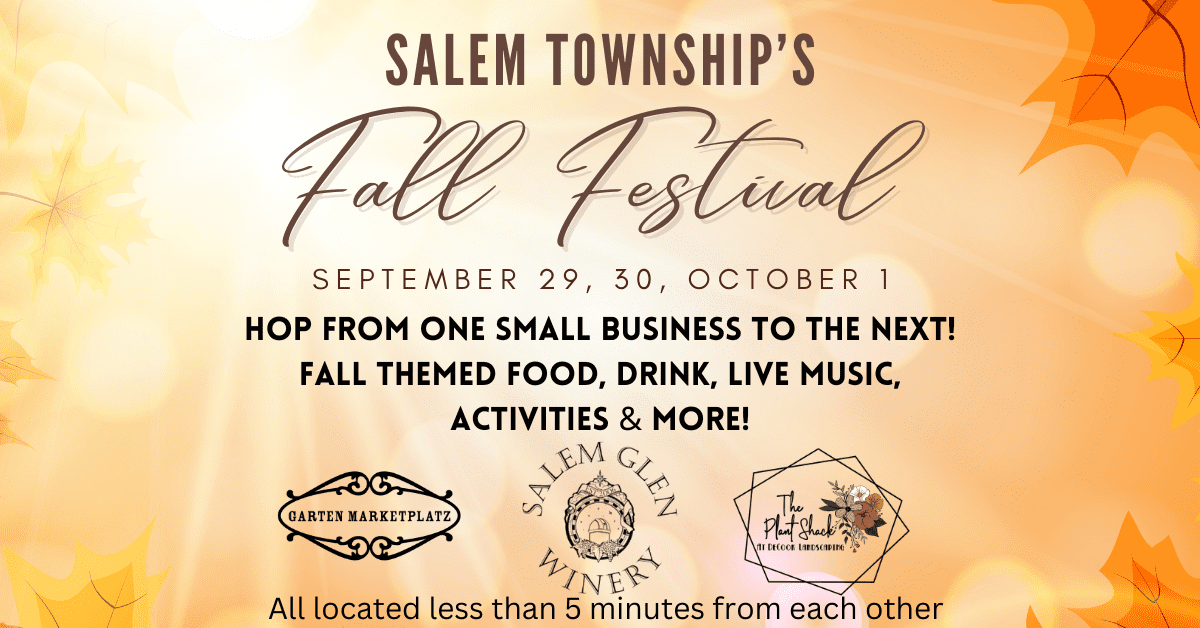 3 rural neighboring businesses got together and decided to throw a fun fall festival for the whole family to enjoy! Our 3 businesses will hold fun activities at each of our businesses throughout the weekend.
Just minutes from Rochester, MN, Salem Township is ready to welcome you to a memory making, fun having, adventure seeking time!
From hot air balloon rides and fall themed food, to bouncy houses, craft fairs and horse-drawn carriage rides, there's something for everyone. Enjoy campfire bingo, or take a fall-themed class if you dare!
When you make all 3 stops, it's a total of 4.1 miles. Is that all? Yup, it sure is!