Nature's Palette: Saplings | Saint Mary's University – Rochester Campus
November 8 @ 10:30 am

-

12:00 pm

$20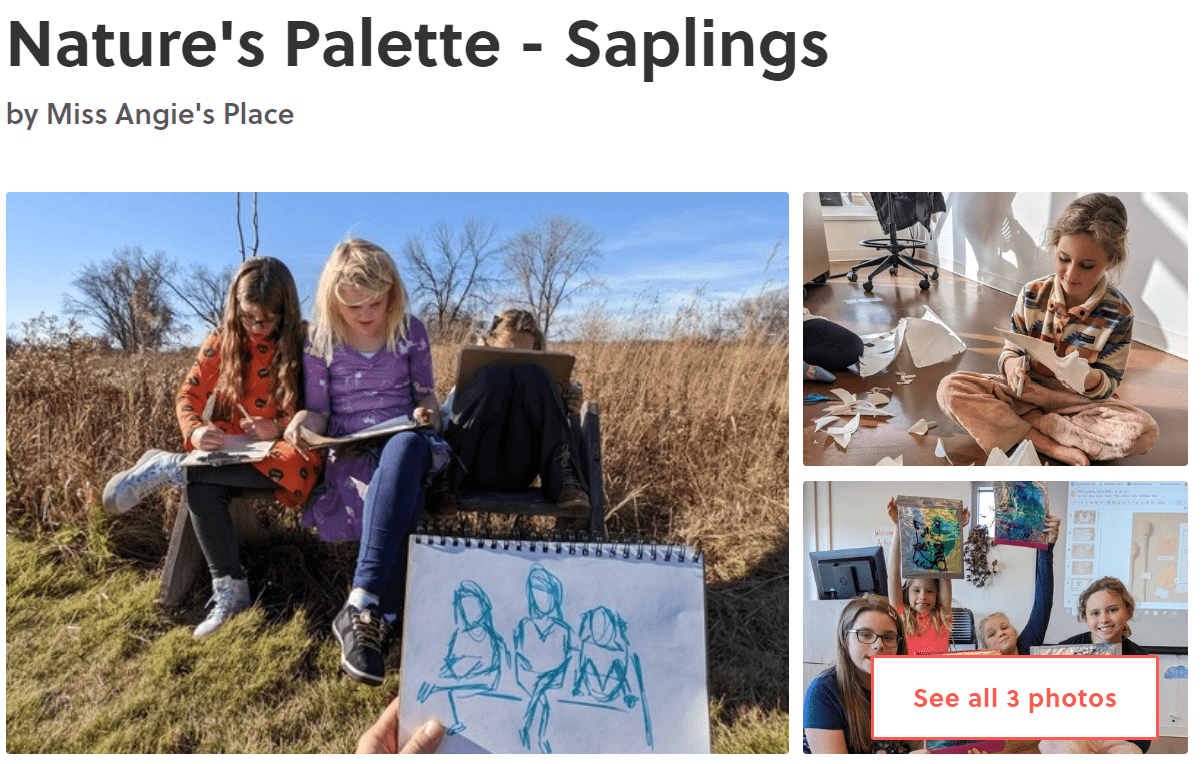 This art class reflects the beauty and diversity of Minnesota's climate and ecosystems. Your student will enjoy an artistic journey as we explore local nature!
Each month we explore a different nature topic and create art based on that topic. Students will get to use and experience ALL types of art materials.
Topics by Month
September – Trees
October – Night Sky
November – Harvest
December – Weather
January – Light
February – Animals in Winter
March – Water
April – The Color Green
May – Flowers
Children who do well in Miss Angie's art classes:
Can follow multi-step directions.
Have established self regulation skills.
Have established communication skills.
Can work independently as needed.
Enjoy interaction with peers.
Enjoy spending time outdoors.
Can be away from parent/caregiver up to two hours
If you're not sure if they are ready, feel free to give Miss Angie a call/send an email to discuss.