Lydia Hansen: Sensory Sculpture Garden | Threshold Arts
November 7 @ 10:00 am

-

7:00 pm

Free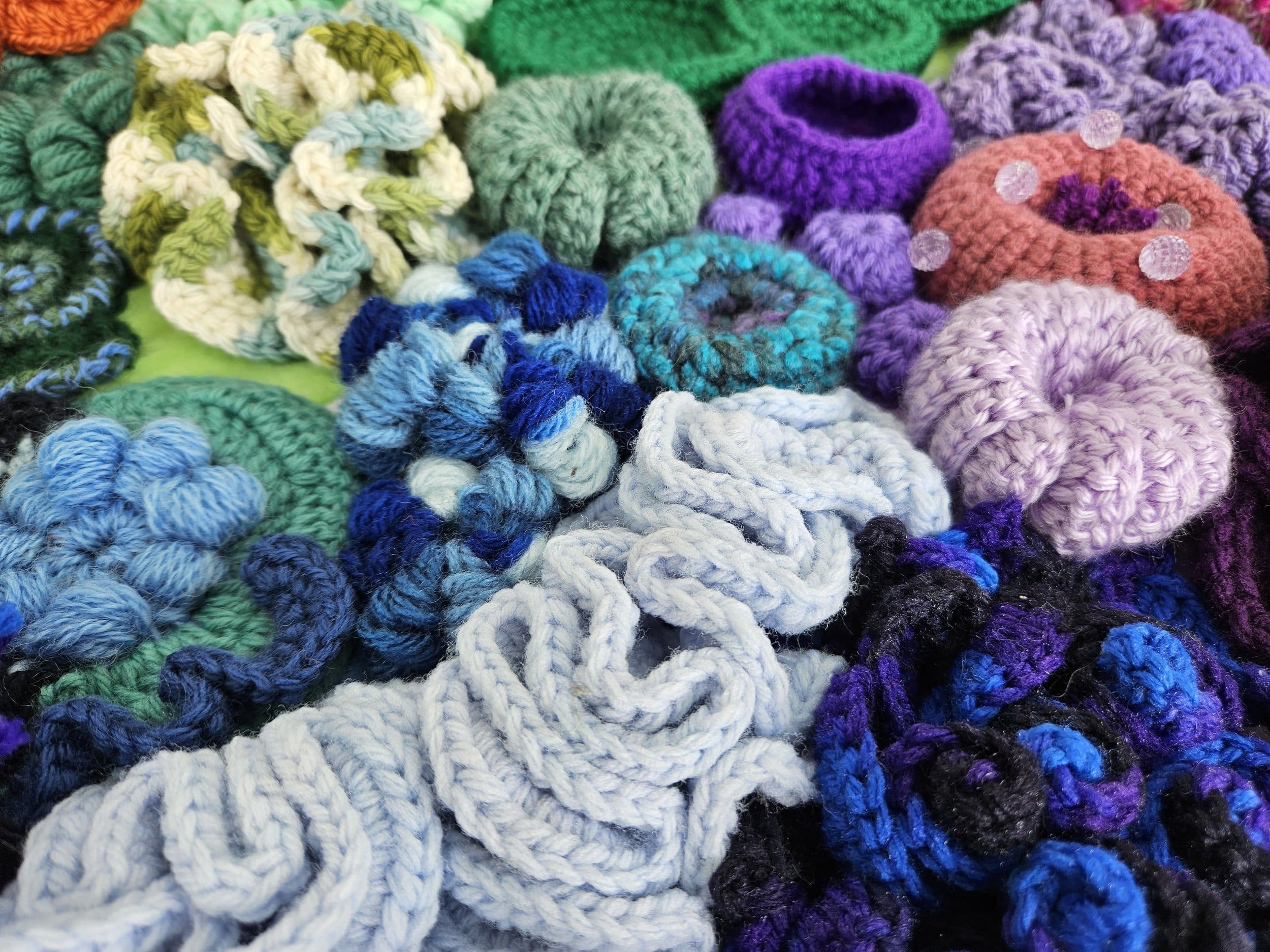 Rochester artist Lydia Hansen presents Sensory Sculpture Garden, a collection of immersive fiber art installations which invite the viewer to explore the work through touch.
ARTIST RECEPTION
Thursday, October 12 | 5:00-7:00 pm
Join us as we celebrate Lydia with a reception in the gallery on Thursday, October 12 from 5:00 – 7:00 pm. Hear remarks from the artist at approximately 6:00 pm. Admission is free, and all are welcome. Light refreshments are provided. Advance registration is appreciated.
ABOUT THE ARTIST
Lydia Hansen has been practicing crochet and fiber art in Southeast Minnesota for 14 years. Her work focuses on exploration of texture and color through art that invites audience interaction through touch. She's particularly interested in how 3D qualities of crochet can be used to mimic shapes and patterns found in nature. She frequently takes inspiration from painting, woodworking, and collage to challenge conventional ideas of what crochet can be.
Her crochet art, ranging from stuffed animals and crochet plants to fiber "paintings" and wall hangings have been sold at area art markets as well as at Threshold Arts in Rochester, MN. She has also exhibited at several Rochester venues, including Gallery 24, 125 Live, and Forager Brewing Company.