LTS Dart Tournament | LTS Brewing Company
March 11 @ 12:30 pm

-

3:30 pm

$20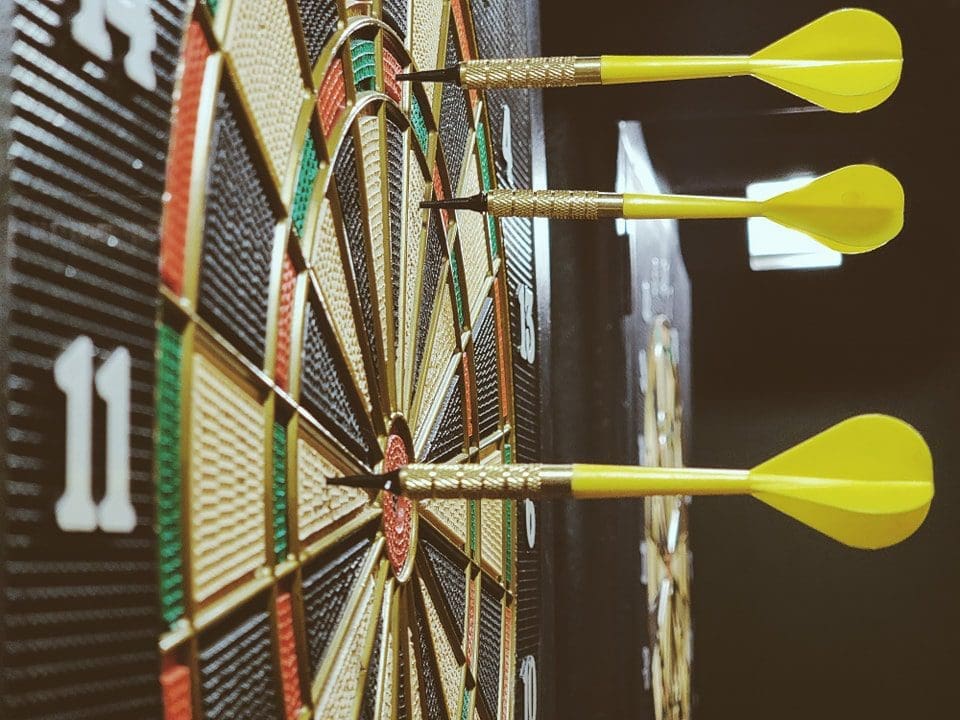 Join us on Saturday, March 11th at 12:30PM for a one-day, single-elimination dart tournament! This will be low-key and most importantly, FUN so don't be shy, sign up today!
Format:
Singles (8 people)
301/cricket (any in, any out)
$20/person entry fee
Sign-up will be done via a sign-up sheet at the bar. It is currently open and will remain open until the 8 person bracket is full or the date of the tournament, whichever comes first.
We will use "blind draw" seeding. Each player draws a number out of a hat that corresponds to a position on the bracket.
Warm up will be done prior to the start of tournament play. Each player will be allowed to throw up to 9 darts during this warm up time.
Each player will play best of three games, playing at least one game of any-in/any-out 301 followed by one game of cricket. Play order is determined by coin-toss. Winner of the coin-toss can elect to shoot first or second in the first game, loser of the coin toss will elect to shoot first or second in the second game. If the same player wins both game one and two, they win the match. If the games are split, they play one additional game, with a second coin-toss. The winner of the coin toss elects to shoot first or second, as well as deciding between 301 and cricket for the final game.
The tournament will pay out 100% of the entry fees. 70% to the winner and 30% to the runner-up.
Beer prizes will be awarded for "High Out" where players record the score for their "out" turn during their 301 game and after that round is complete, the prize would be awarded. "High Out" will be awarded for rounds 1 & 2 the tournament (none for the final championship round).