Houseplant Swap + Social Hour | Sargents Garden
September 9 @ 1:00 pm

-

2:30 pm

Free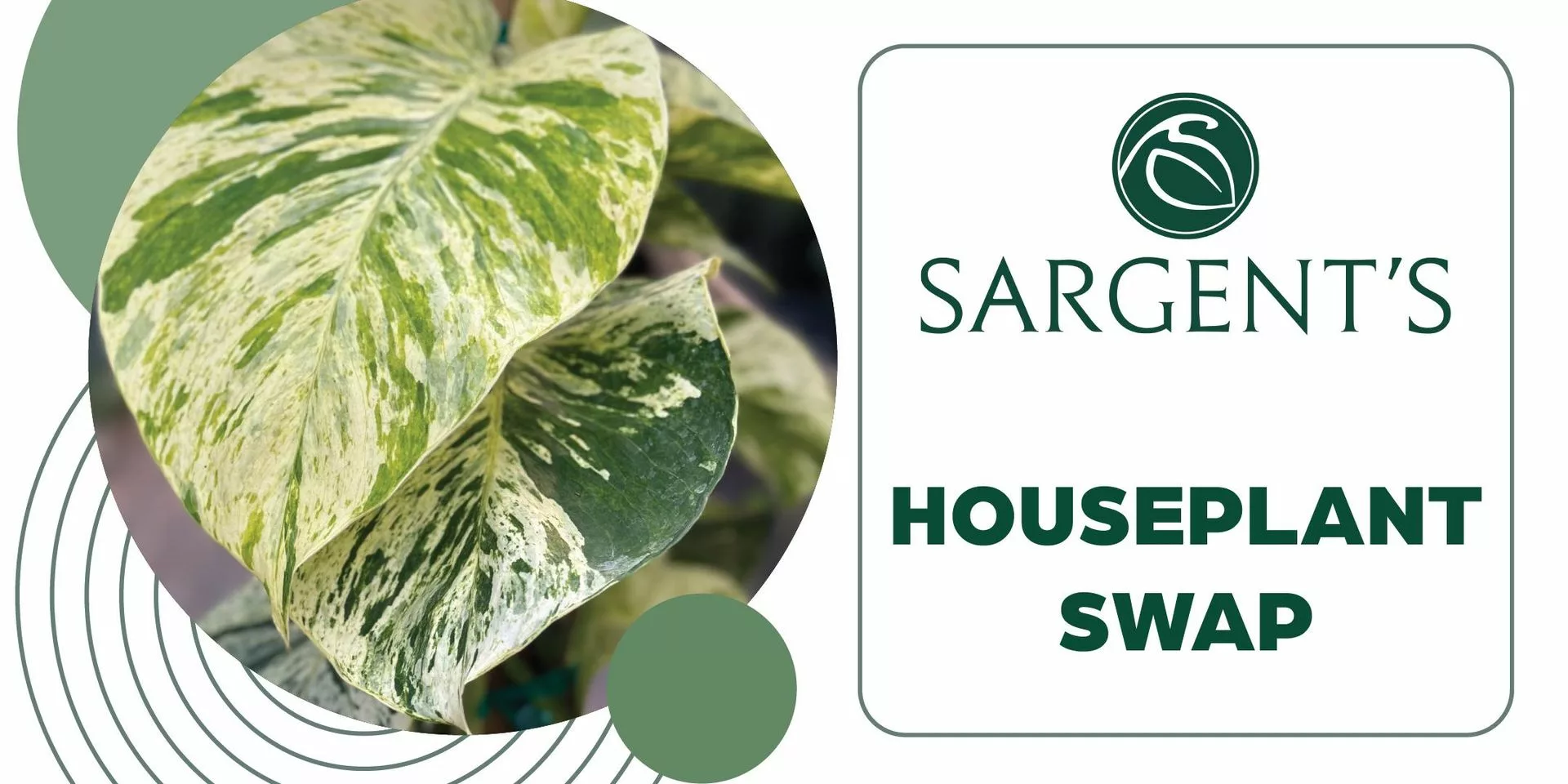 You are invited to a very planty social hour at Sargent's on 2nd! Bring your houseplants, cuttings, and most tradeable specimens. Not only will Café Aquí be serving up their usual assortment of delicious beverages and snacks, be we've added a food truck to the lineup. Come, trade, and stay a while!
We will also have our new self-service potting bench up and running for this event! Give your newly acquired cuttings the perfect home.
***Weather permitting, this event will take place outdoors. Please dress accordingly.
The Rules:
+Participants are encouraged to bring 1 or more plants to trade.
+Label each plant to the best of your ability.
+Plants can be fresh cuttings to fully established pots or anywhere in between.
+All cuttings must be packed appropriately (ex: a cup of water, damp paper towel, moss, perlite, leca, etc).
+Rooted plants should be in a grower's pot or a container you can part with if you decide to trade.
+All plants should be pest-free and may be inspected upon arrival.
+All trades must be mutually agreed upon.
+No cash exchanges during the swap event.