Comedy Night on the Farm
September 30 @ 6:00 pm

-

11:59 pm

|

Free will donation
Event Navigation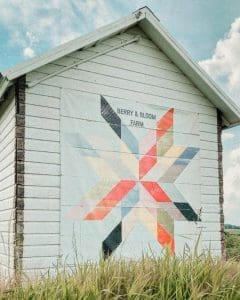 It's crazy to think that it's "that time of year" again where we say goodbye to one
season and hello to another. Even as we begin to deconstruct what was, we're excited for what will be!
But let's not get too far ahead of ourselves, there's still time for more fun and to finish well…& hug your necks until we see each other again!
We're bringing back our Comedy Night on the farm
with local comedian Doug Snyder! For those of you
that were here last year, well you know just how funny he was and for those of you contemplating-think no more! You can thank us later! Here's all the details:
*FRI, Sept 30th at 6pm
*family friendly
*free will donation
*no reservations
*bring your chairs/blankets
In all seriousness, laughter is such good medicine and Doug has no shortage of it! ALL PROCEEDS FROM FRIDAY-FLOWER FIELDS & COMEDY
INCLUDED- will go to U.S. Disaster Relief
@samaritanspurse who mobilize and equip thousands of volunteers to provide emergency aid to U.S. victims of wildfires, floods, tornadoes, hurricanes, and other natural disasters. We had the privilege of serving the amazing people of Mayfield,KY in January after being hit with a devastating F5 tornado. (See SP highlights!) We witnessed first hand not only the joy of serving someone in desperate need but also the beauty that can come from hard times. We were blown away not only by how this organization functions but also how they
desired to help us help others. So. Please come and
spend your evening with us here on the farm, full of
good times and laughter along with our good friends
@poppajskettlecorn who generously are donating
their yummy kettlecorn to make the evening extra
special!
*IF you are unable to attend or aren't local but would
want to donate-message me- we accept Venmo/Check! Let's smash last years one day total of $1605!
Now here's where I get sappy. That this is my life
now, and we get to share it all with you! This is only
possible because you show up time & time {AND
TIME} again! We have been "BEAUTIFULLY OVERWHELMED" this year in the best way possible! We have no other words to say other thank you! So come see us on farm, we'll be right here until Oct 1st!
Farmer Troy & Rhonda