Be the Match Drive | Apache Mal;
March 11 @ 11:00 am

-

4:00 pm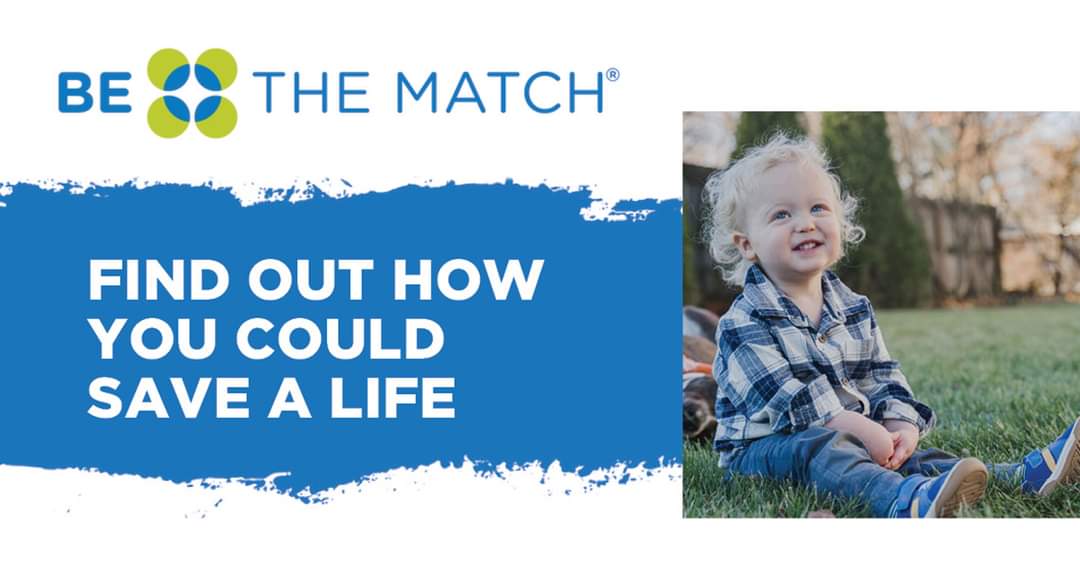 I'm asking for your help with a Be the Match Drive on Saturday, March 11th , 11 AM – 4 PM , at Apache Mall- JCPenney Court, Rochester MN.
I'm organizing this drive to help save the life of Ari Chambers and other patients faced with life-threatening diseases. Ari is my cousin's son and he was diagnosed with Hyper IgM syndrome. It is a very rare disorder that means he doesn't have a properly functioning immune system. This disorder is fatal without a peripheral blood stem cell/bone marrow transplant. Unfortunately after comparing Ari's HLA profile to the family as well as the worldwide registry of 39 million donors, Ari doesn't have a single match. In the words of Ari's mom, Stephanie, "We are devastated, but we're choosing to hope." We're hoping that the right person will join the registry to save Ari's life. It could be you!
What we need:
People ages 18-40: Come to the drive to sign up for the worldwide Be the Match Database. If you can't attend the drive, text "AriMN" to 61474 and a kit can be mailed to your home. IT'S FREE!!!, takes 5 minutes, and is just two cheek swabs to sign up. If a patient matches your HLA profile and you're called, you need to be willing to donate your peripheral blood stem cells or bone marrow to save that patient's life. Be the Match pays for your travel and medical expenses. The process is much easier than people envision. 90% of donations are peripheral blood stem cell (PBSC) transplants where you get injections of filgrastim prior to your donation. Then on your donation day, you donate your stem cells through a process similar to platelet donations. Your blood-forming stem cells are removed and the rest of your blood is returned back to your body. Most people just watch TV while they donate and go right back to their normal routines the day or two after. More information can be found here: 
https://bethematch.org/
People already on the Be the Match Registry: Thank You! Log into your account and make sure your contact information and health information is up to date. Renew your commitment to answer the call.
Everyone: Spread the word! Please forward this email or share the posts on social media. Reach out to colleges or organizations that have eligible donors. Our family will be featured on KAAL ABC 6 news on Feb 21st to share Ari's story. KAAL will also attend the drive.