Artist Talk & Reception for Chris Delisle | Rochester Art Center
February 2 @ 6:00 pm

-

8:00 pm

Free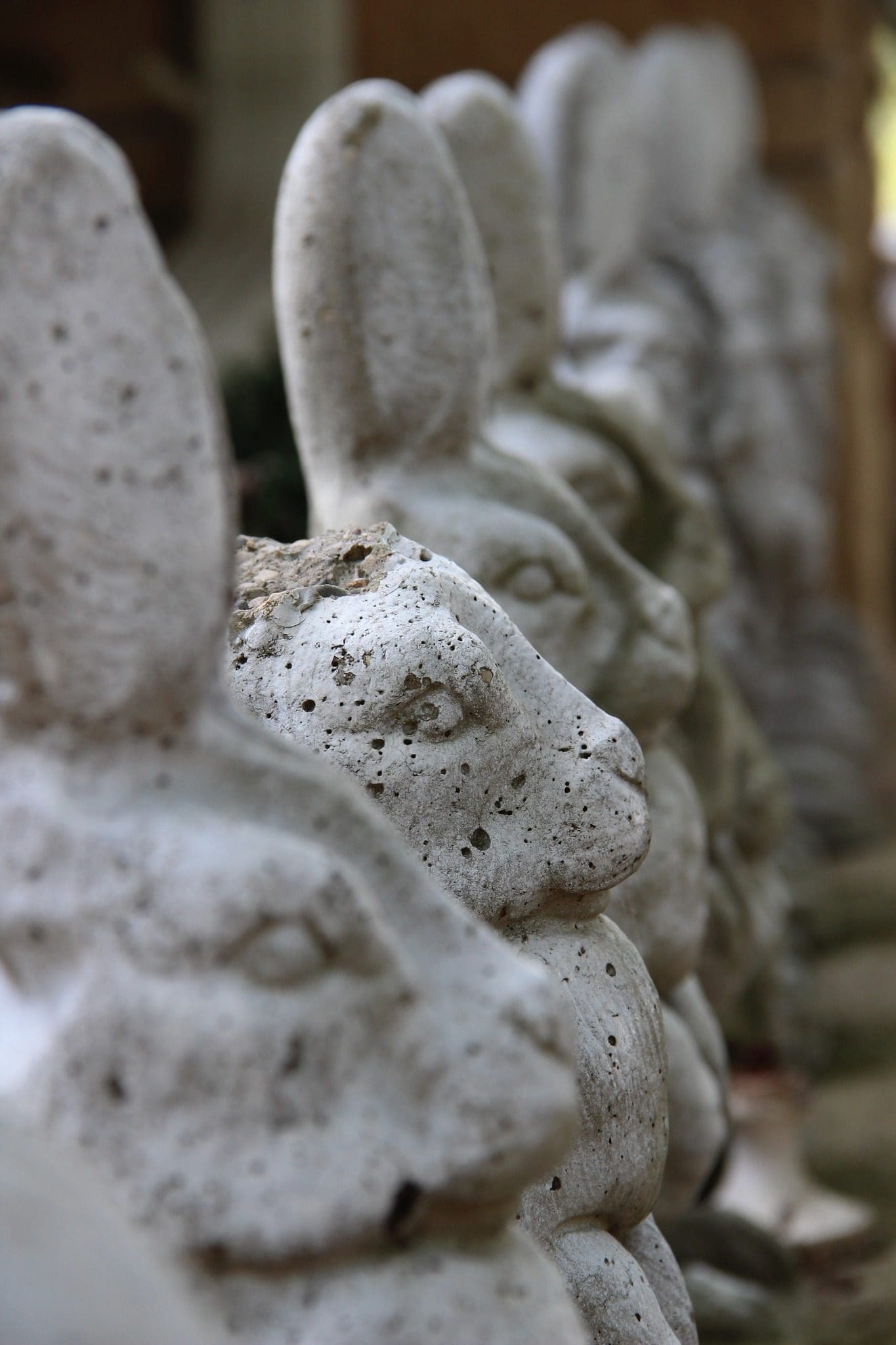 Artist Talk & Reception
Thursday, February 2 at 6pm
Chris Delisle: Proto Language
October 15, 2022 – February 19, 2023
Proto Language refers to a notion that there is an ancestral parent language which all other languages are derived from and that, as human beings, we understand and respond to symbols on a deep cognitive level. Why are some people innately drawn to certain symbols as opposed to others? What archetypes resonate beyond cultures, languages and history? Drawing inspiration from history, mythology, human psychology, and the observation of human nature, the artworks in this exhibition aim to represent Delisle's quest for the intricacies of what constitutes our actions as individuals, communities and civilizations.
In the mixed sculpture Strangeness in Proportion are creatures from the Marsh, Delisle, represents the progressive decay of civilizations and ideologies through the passage of history and accumulation of generational knowledge. Just as the mold used by the artist to create the rabbits produces an increasingly distorted version of the initial object – to the point of being almost unrecognizable – grand ideas, once inspirational and groundbreaking, increasingly lose their integrity after being subjected to processes of translation, interpretation and re-semantization. What ultimately emerges from this decadence for future generations to pick up? Why is the nature of history cyclical? In The Instrument of Darkness, Delisle suggests the presence of an universal consciousness that moves our actions and desires; yet this consciousness remains unreachable for the human kind and sometimes even hidden in the unconscious. Just as any other species, when famished for a bite, we burn of desire, we fight, we get lost in the search. And perhaps, this uncontrollable quest for meaning is afterall the mirror in which we can get a glimpse of our humanity and our relationship with the universe we inhabit.
Delisle's practice draws inspiration from a lineage of painters, sculptors and photographers that explored historically forbidden themes such as esoterism, hidden symbolism and the grotesque. Delisle is deeply influenced by the work of self-taught artists such as Thornton Dial, Dwight Mackintosh, Clarence Laughlin, and by art currents such as Art Brut, Folk Art and Assemblage. Fundamental is also the influence of his mentor and friend artist Judy Onofrio, whom he assisted for many years and who introduced him to sculpture. In Delisle's words: "I love the untrained look at artmaking, a completely true sense of creation void of any barriers created by academia or art institutions. Artists that practice in this space, touch on profound aspects of the identity, spirituality and the body. This work to me tends to be a direct connection of the creator and their unhinged visions coming into being".
Delisle uses discarded materials to address current shifts in human history and process them through his evocative and almost apocalyptic perspective. In the mixed media sculptures The Relics left of Men, The Golden Wheel leads to the place below, The Mirror Black, Scroll Hole, The Land of Two Fields he uses salvaged commons items such as discarded rugs or a vintage baby blanket to create sculptural arrangements that resemble monuments and objects of cult charged with infinite symbolic meanings. A door might stand as a portal between ages, generations, as well as the chapters of one's individual existence; a mirror can evoke the contemporary obsession with portable technology in a world saturated with images of self-representation; a sarcophagus may represent the monumentality and futility of life and death. It is through intentionally crafted placement of sometimes handmade and more often mass produced objects, that Delisle expresses his deep interest in creating (and finding) connections among events, symbols, histories and everything that has ever lived in this fascinating universe.
Artist bio
Chris Delisle graduated with a BFA in Film from The University of Wisconsin Milwaukee, where he studied photography and film. After graduation he worked for The Walker Art Center and the Rochester Art Center. For many years, he was a studio assistant for his lifelong friend and mentor, artist Judy Onofrio. It was during this time with Onofrio that he developed a true passion for sculpture and established his ongoing exploration with materials and forms. As a multidisciplinary artist, Delisle's interests lie in art, music, history, archeology, and the occult. He currently makes art and raises animals with his family on their hobby farm just outside of Rochester, MN.
This activity is made possible through a grant from the Southeastern Minnesota Arts Council thanks to a legislative appropriation from the arts & cultural heritage fund.